Home with your sick kid?  One of my little ones was sick last week with a 102 degree temperature – and she just wanted to sleep and cuddle.   At first, I panicked because I had so much work to do at the office; but when I saw how happy she was to stay home, I embraced it as a blessed opportunity to nourish my baby with love, wellness and fun.  Permission to slow down life.
Here are some things I did to make the best of a sick day!  It turned out to be the best mama daughter day ever. While tucking her in for the night, she said, "Mommy today was the best day ever!  I'm going to be sick tomorrow."
---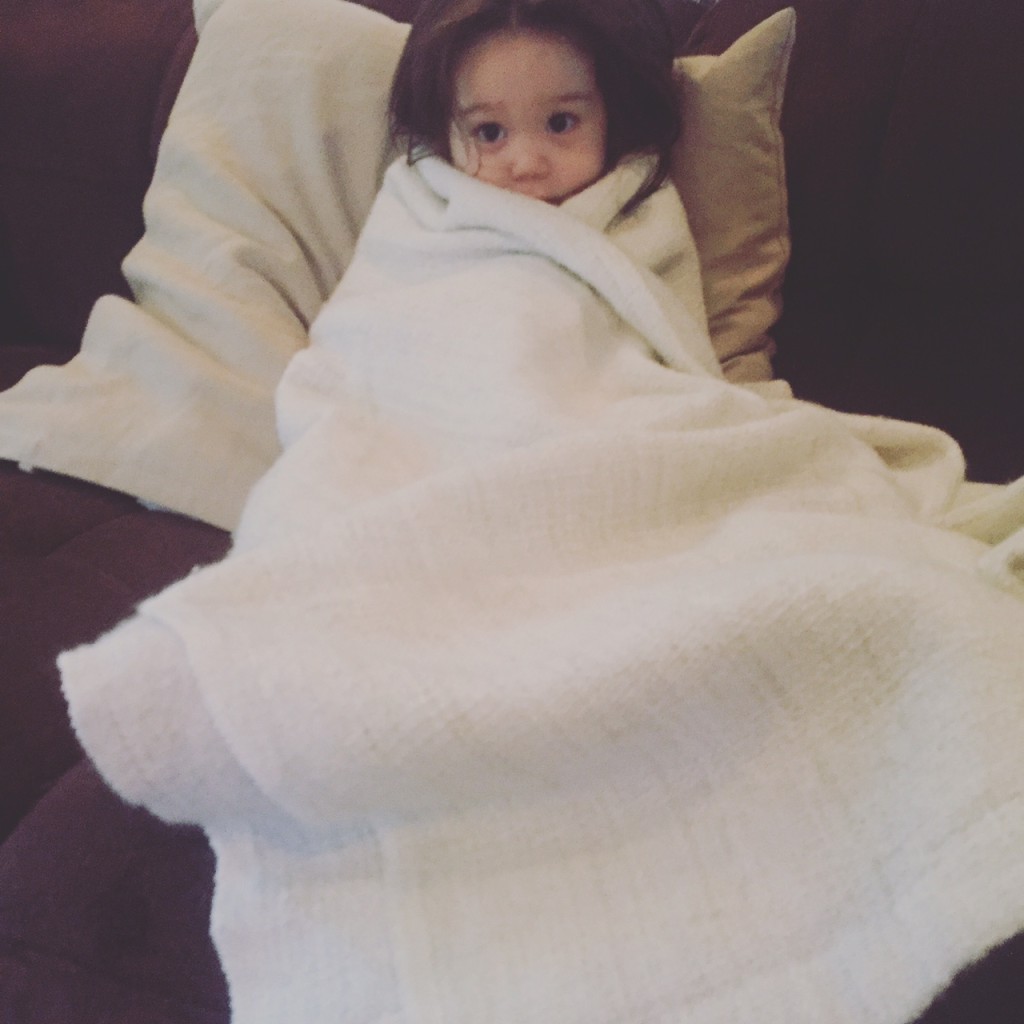 ---
[adsenseyu2]
---
HOME WITH YOUR SICK KID?
NOURISH YOUR LITTLE ONE WITH SOME HEALTHY HOT COCOA
---

---
INGREDIENTS
8 ounces of warmed (on the stove) almond milk

1-2 tablespoons raw cacao powder (**The magnesium in it supports a healthy immune system, strengthens bones and enables nerve function!)

½ teaspoon cinnamon  (**Cinnamon is loaded with antioxidants and anti-inflammatory properties, repairs tissue damage and helps the body fight infection.)

1-3 teaspoons of grassfed butter (**Grassfed butter is loaded with Vitamin K2 which is crucial for optimum heart health!)

1-2 teaspoons of maple syrup or honey (or stevia)  (**Maple syrup is loaded with antioxidants and fights inflammatory diseases.  It's also lower on the glycemic index compared to other sweeteners.  And it's just delicious!)

1 tablespoon collagen (optional)  (**See my write up here)

1/4 teaspoon turmeric powder (optional)  (**Turmeric is an anti inflammatory spice used in Chinese and Indian medicine.  It inhibits cancer, improves liver function and lowers cholesterol among a plethora of other awesome jobs!)
INSTRUCTIONS
Blend in a Vitamix or high speed blender
Enjoy!


---

Hot cocoa when you're home with your sick kid!

---

BE A KID AGAIN WITH THEM

---

Get down on the ground and paint and draw or do puzzles!  Nothing will bring them more smiles and giggles.  (Which in turn triggers the release of endorphins, boosts the immune system and releases stress!)

---

---

TRY A NEW RECIPE!

---

Give it a whirl.  During their downtime (while they're napping or watching tv), use this silence as an opportunity to cook up a healthy recipe that you've been wanting to try.  For me, it was Spaghetti Squash!  It's rich in Vitamin C, Vitamin A and folate —  and has a host of other healthy properties.  Plus, it's super versatile so you can dress it up in any delicious coat of your choosing!  I chose this one and it was mm mmm good!

---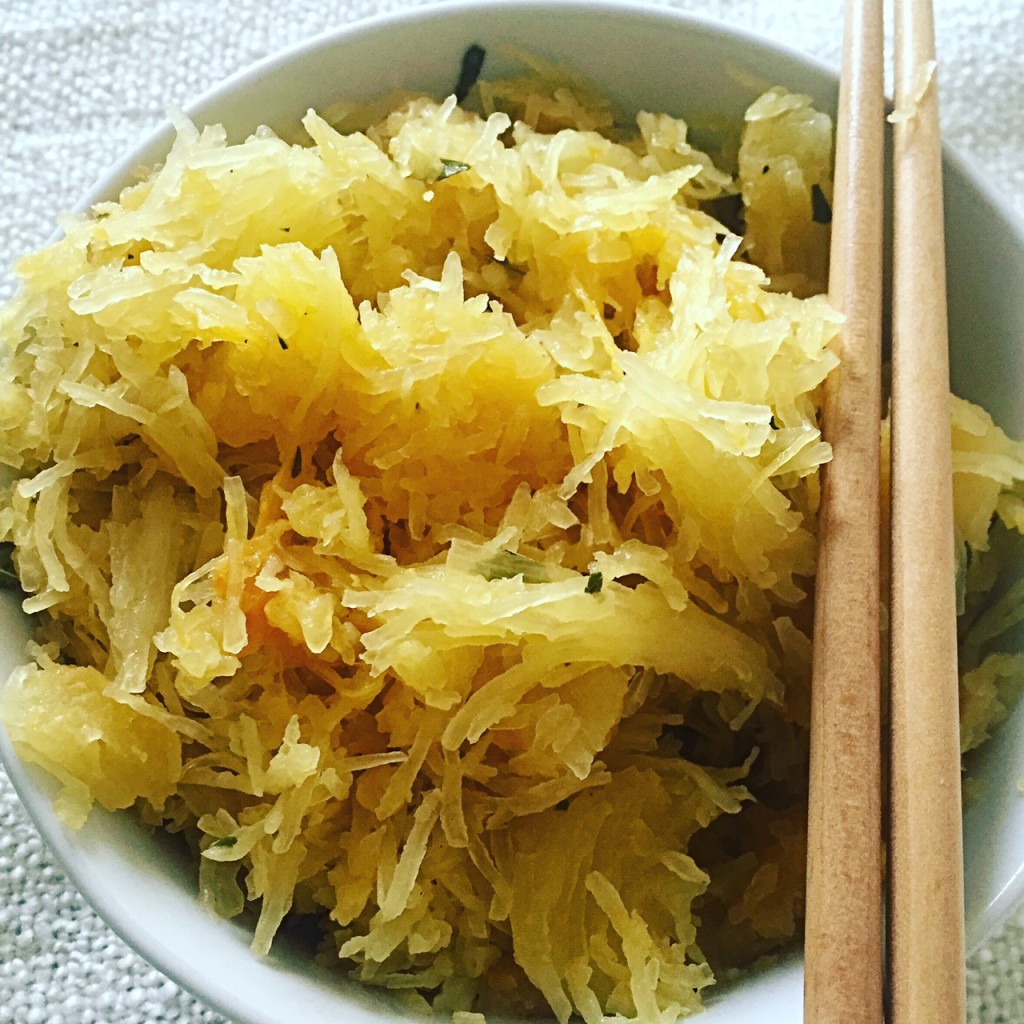 ---
SLOW DOWN YOUR LIVES AND…VEG OUT!
---
It's an excuse for both of you to slow down life and chill — and let the body do nothing.  Sometimes that's the best medicine.  Just rest, watch Frozen for the 40th time or read a book.

---
APPRECIATE EACH OTHER
---
It ended up being the happiest day for me.  A day she was so grateful of as well.  As I was washing the dishes, she asked me how to spell "Mommy."  Then she walked up to me and handed me her work of art.  And like I said above, she asked to be sick again the following day.
---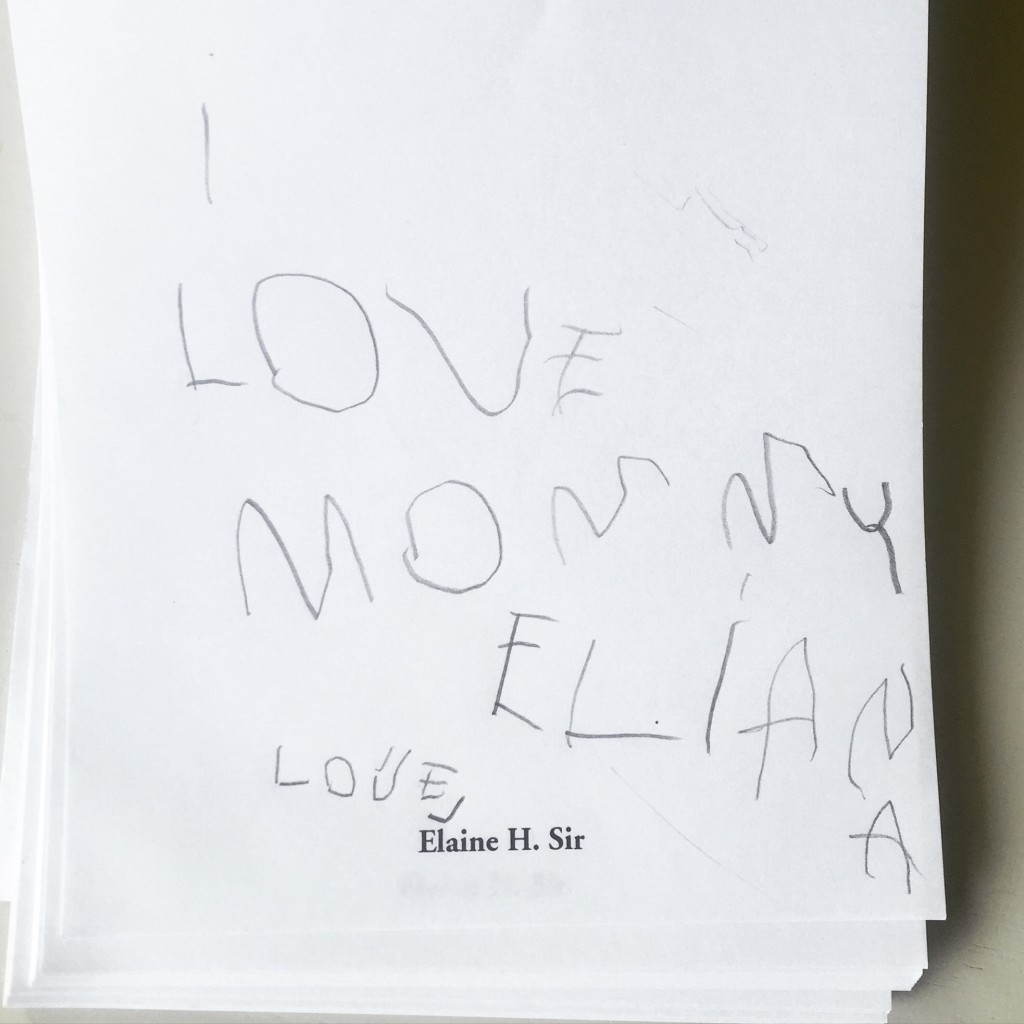 ---
HAPPY MONDAY AND HAVE FUN WHEN HOME WITH YOUR SICK KID!
---
[adsenseyu1]