MASTER PHILLIP RHEE
His resume is insurmountable.  His modesty and grace are humbling.  His athletic flow is poetic and his prowess inspiring.
Master Phillip Rhee is known for many things.  He is the owner and creator of the cult classic "Best of the Best" film franchise (Sony Pictures, Fox, Miramax); he is a 6th degree black belt in Taekwondo, a 3rd degree black belt in Hapkido, a former competitor/representative of the US Taekwondo Team in the Korean Olympics / Asian Games, an advertising executive, a taekwondo instructor at one of Los Angeles' most competitive studios, and most importantly –  a present and doting husband and father.
His authenticity and likability are on the highest end of the spectrum, leaving his successes and achievements to never serve as a reserve of envy, but rather one of inspiration.  Most recently, he carries with him two huge accomplishments:  one professional and the other personal — and these too shall serve as motivators for us to kick it up a notch.
---
[adsenseyu4]
---
In his professional world – his fans, followers, students and disciples can now be excited for his recently completed and long awaited latest martial arts movie — a family film called The Underdog Kids (featuring and directed by Master Rhee himself and starring Beau Bridges, Tom Arnold– and featuring his own son Sean) which will have its theatrical release on the 21st of this month (Father's Day).  It's an inspiring and invigorating Karate Kid meets Bad News Bears tale — which provides fun and action packed entertainment value as well as invaluable moral guidance.  It's a film for adults and kids alike — and is destined to become a classic.  (And it's scored by Arturo Sandoval to boot!)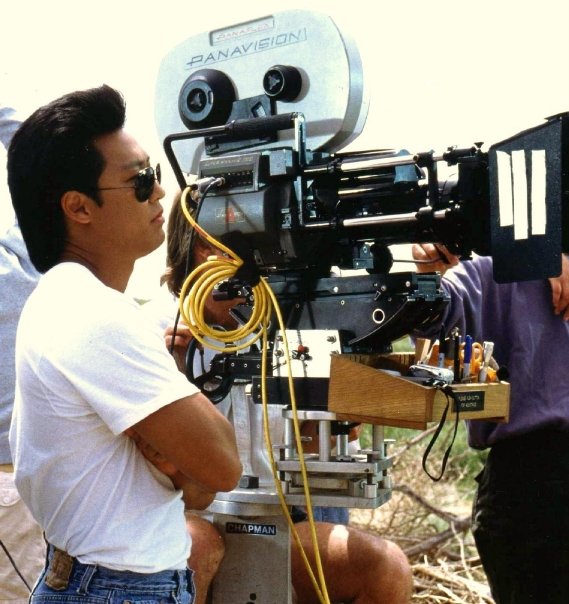 ---
Master Phillip Rhee and his wife Amy have always carried with them the utmost gratitude for all of their professional feats (Amy Rhee is a former model); however, their indebtedness to life and to God is evidenced even moreso with respect to all of their gifted blessings in their personal life.  It is clear that their greatest achievements and fulfillment are encapsulated in a personal and private shell:  their family and their child.  They are the proudest of parents to their only son Sean — whom they have reared into a "successful" young adult.  The fruits of their parental labor is now evident as Sean has grown into a young man of integrity — one with an honorable commitment to family, friendship, sports, martial arts and academics.  He's the son who brings home to his parents the Presidential Outstanding Academic Excellence Award, awarded by Barack Obama.
To the onlookers who know Master Rhee and/or his history,  his son's feats come as no surprise.  The mental lineage behind Master Rhee's life's sectors have always been integrated.  Nothing isolated.  The confidence and the calm — the respect and the vigor — have always transcended from the taekwondo mat to his writing to his acting to his family life.  The discipline,  respect, mental acuity, intention and precision that he practices in one area is always analogous to and bled into the next.  Perhaps, that is why success has been achieved in them all.
Master Rhee, much gratitude to you…for your guiding words and for walking us through your processes on how to do it.  Thank you for being this week's RAD DAD.
---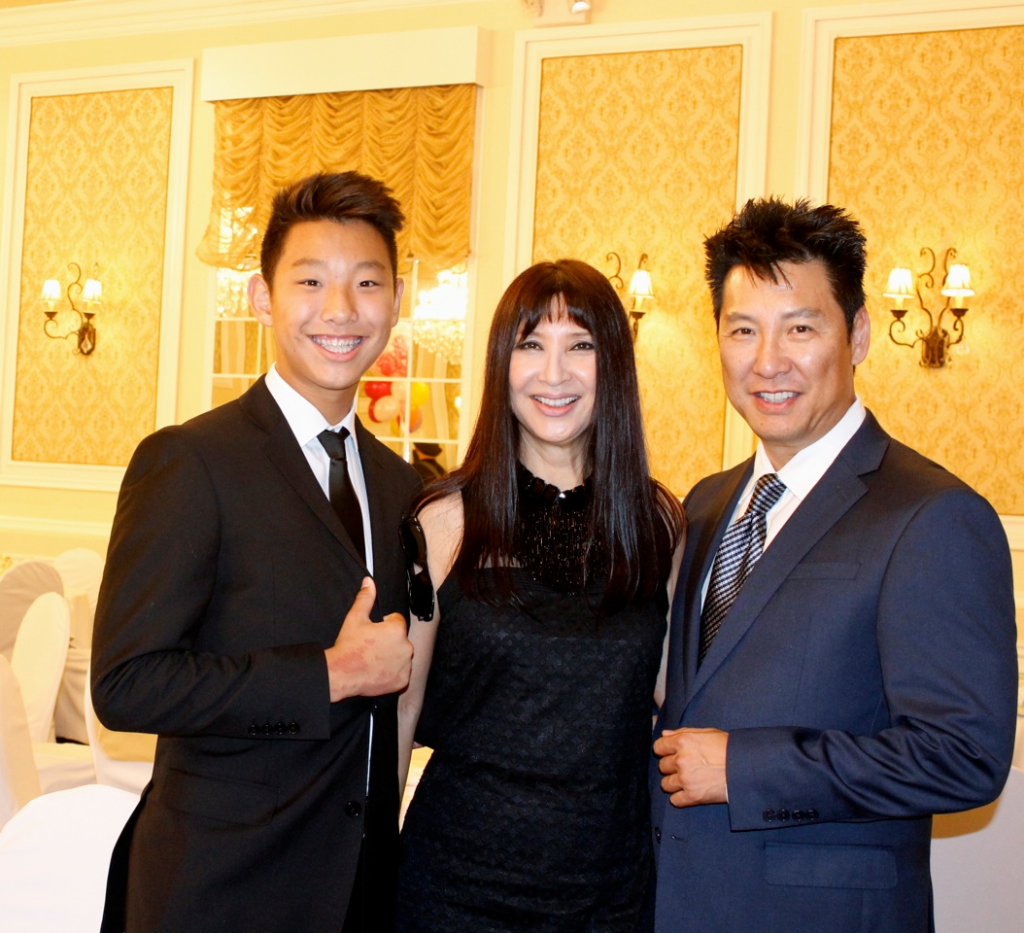 ---
What are your top tips on raising your child into a successful adult…. And how would you define successful?
#1. Words – as parents we must constantly affirm our kids with positive words. Positive words give confidence and assurance.  Negative words does much harm to the spirit.
#2. Attitude – Attitude is what makes people successful. Win or lose / Rich or poor — are part of life but it's the attitude that defines a winner.
#3. Example – Kids learn from examples. So as parents we must teach by example. In other words, we can't tell our kids to clean up the room if the parents' room is a mess.  Kids pick up on examples.
#4.  Nature – I noticed when I take Sean out to nature, he is calm. But when he is surrounded by metal, electronics and concrete, he is agitated and shows stress.  So I believe there is a co-relation of kids attitude on their environment…  When Sean was a little boy I took Sean fishing… and to this day, he remembers that time… but presents and money he has received from us or family are long forgotten.  So I believe it's not the material things kids remember but the experiences with parents and families that remains.
---
[adsenseyu2]
---
What is your definition of Success?
Some people define success as having a lot of money.  But after seeing the behavior of [the] Hilton Kids, the Korean Airline Chairman's daughter "Nut Rage" woman etc. — to me a definition of success is to see that we have raised our son with great character. One who knows right from wrong.  One who has compassion for others.  One who is willing to stand up against adversity and injustice. One who learns to master himself before leading others. One who never gives up against all obstacles in life.
How have you and Amy raised your boy as an individual who is proud of his Korean heritage and culture?
History – There is beauty in every culture. We tell stories to Sean about our culture. The beauty. The strength. The music. Dance. Animation. Games. Hip hop. Movies etc. Korea was a war torn country in 1945 and [is] now a major global player.  That's why cultural history is so important.  Once the kids understand hardship to prominence is due to the undying spirit of the people, they [then] begin to understand the pride of their culture.
Have you balanced both cultures in his upbringing?
Absolutely.  Every Korean Church has both English and Korean sermons. Our church had a Korean language class for kids.  So Sean now understands Korean as well as English and is now learning Spanish. Kids pick things up so fast. So learning multiple languages when they are young, I think is a major plus in this global marketplace.
What values from taekwondo have you instilled in your son — and how did you implement them?
#1. If you WIN, be humble.  If you lose NEVER GIVE UP. Use your STRENGTH to HELP others.
#2.  KILL people with KINDESS.
#3. Never side AGAINST the family.
---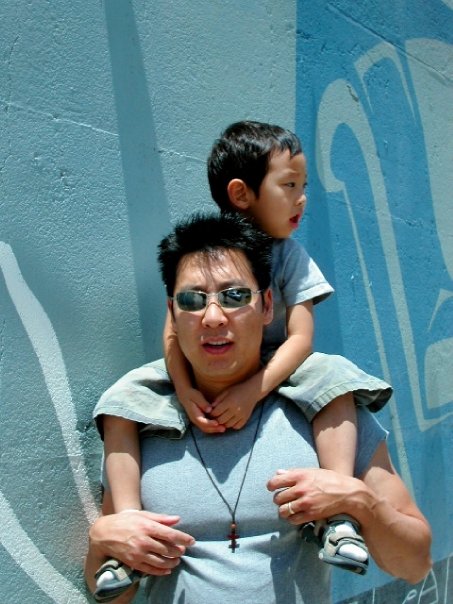 ---
Your words are powerful and incredible, always.  Much gratitude for your time and undying enlightment.
---
+ READERS:  Don't forget to head out to the release of UNDERDOG KIDS!  And get your own copy on July 7, 2015. 
+  AND STAY TUNED:  In the coming weeks we have an interview on parenting with our next RAD DAD, SIR SIDNEY POITIER!
---
[adsenseyu2][adsenseyu5]