Oooh lala!  My favorite season of the year has arrived.  Here are all the spring trends that are a comin' …

SPRING FORWARD WITH SPRING FASHION TRENDS

GYPSY CHIC

"There's nothing better than light comfy fabrics in fun bohemian prints." – Amanda Reno (celebrity stylist)

Byron Bay by Spell Designs

Byron Bay by Spell Designs

COLD SHOULDER

"The biggest trend we see in casual contemporary, hands down, is the "cold shoulder."  We include 3 to 5 of these babies in each collection and we continuously sell out! Its a sexy twist on a basic body without being too revealing. Perfect for every body type!  Bloomingdales has this one on a reorder in Navy as we speak!" – Jen Menchaca (owner of Nation LTD)

BLUSH

From the fashion runways to the store windows – you're seeing this heavenly color everywhere.

"Spring is all about neutral and skin tones. Our whole spring collection for women is based on blush silks, lace, French terry and leather." – John McDavid Lehman (owner of R.B. of McD and McMarden)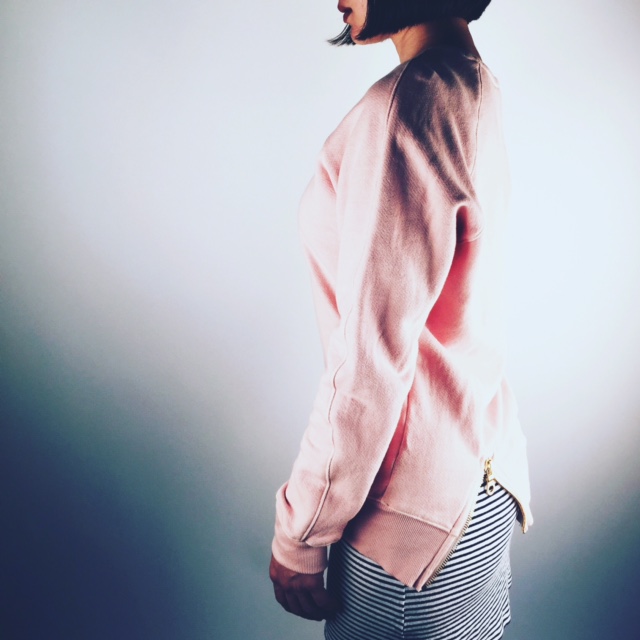 ESPADRILLES
I love me some espadrilles!  They're way more affordable always than winter's leather boots — and they always give me a lift which I need and love!
And — they're gorgeous with your free flowing maxis and spaghetti straps!
"The espadrille flatform is back this spring." –  Fortress of Inca owner Dory Benami.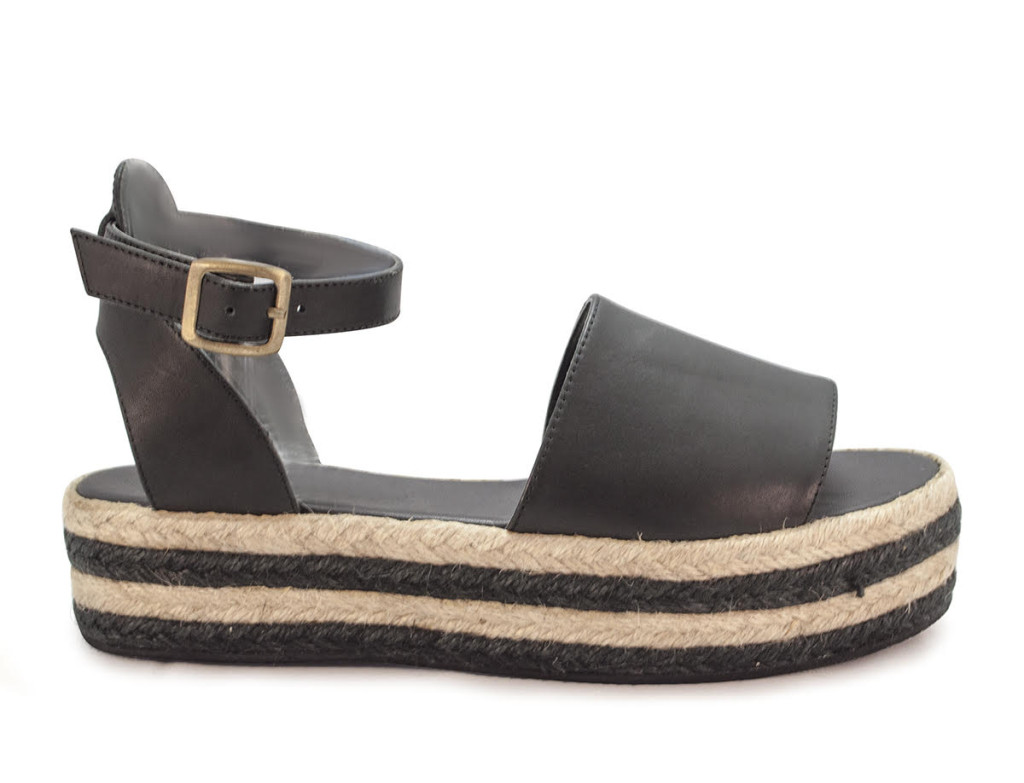 WRAP DRESSES AND WRAP SKIRTS
This is one you can't miss as it's flattering on most everyone and all body types.  Embrace the iconic style of DVF — the wrap dress!
It's getting a little edgier and more chic this season though — with high slits on the side or plunging necklines in the front.  The patterns are more fun and the comfort can't be beat!
My new fave line is KELLNER – a new deliciously luxe brand (out of Cali! woot woot!) that mixes the timeless feminine silhouettes of the '50s with the needed comfort of the now.  As a mom of two, I constantly need to bend over, reach high, dash to the left, catch to the right.  And I'm telling you – these have the feel of pajamas.  Yummy and luxurious.  They need to make pajamas and bathrobes for real though.  Their material is ridick.  Ya hear me, KELLNER?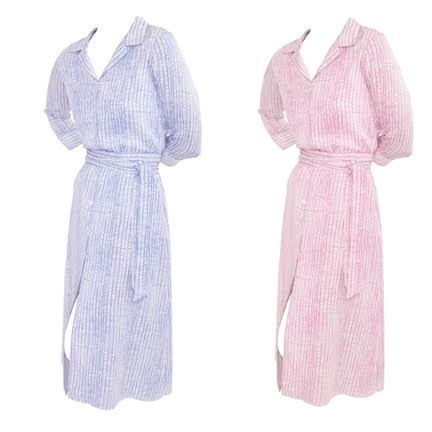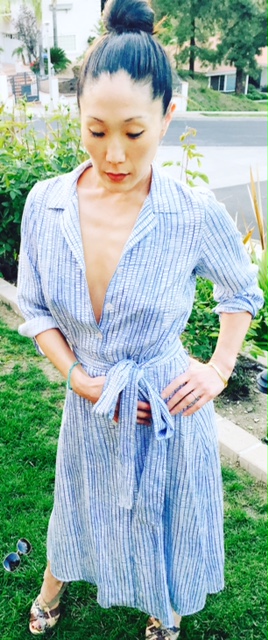 HIGH IMPACT EARRINGS THAT ARE BOHO CHIC
Sorry simple studs, you down to earth duds.  But today's the day for some embellished lobes!  I'm loving these new ones of mine — since boho chic can't be beat!  STERLING FOREVER makes double sided studs.  I mean, what?!
OFF THE SHOULDER
In addition to Spring '16's love for the cold shoulder is its infatuation with the off the shoulder glow.
Love love love!  Nothing cooler than giving the cold shoulder.  Chic, sexy – and always très cool.
"I call this the X-Factor!  And we're not talking the stripe tease class.  It's all about the off-the-shoulder tops and dresses for spring." – Ali Brooks (celebrity stylist)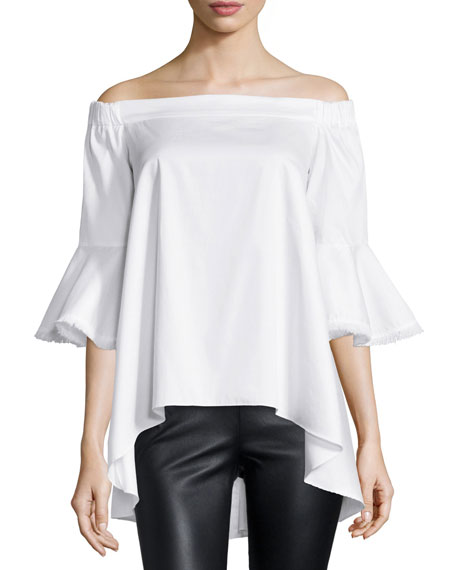 LINGERIE AS STREET WEAR
..so says Deborah Afshani – Condé Nast's superstar stylist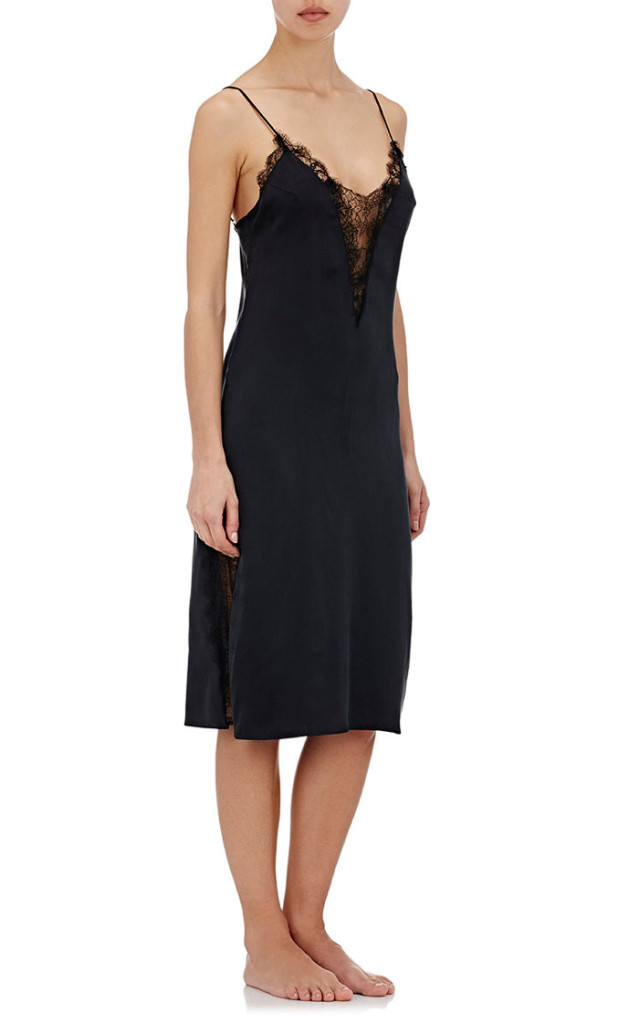 Quirky Eclectic
"Quirky eclectic Gucci (and actually everything and anything Gucci) is big this season!" – Deborah Afshani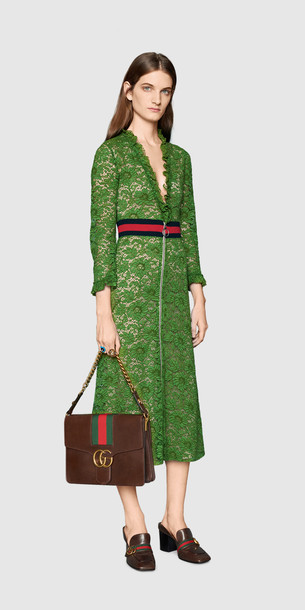 That's all I got for you right now, ladies!  Hope you enjoyed!  
HAPPY SPRING + HAPPY EASTER!
---