There is so much to be worried about these days in terms of how to be a responsible consumer.  Some things are easy and obvious — like,
don't wear fur.
 But some things are less obvious.  Organic vs. local, grass-fed vs. vegan, cloth vs. disposable diapers, made in the USA vs…well, not made in the USA.
FORTRESS OF INCA CREATIVE DIRECTOR
Dory Benami
is the Creative Director and co-owner of this new favorite line of mine.  So, he not only fell serendipitously into
this line of work — but also into love and educated dedication toward responsible aesthetics.  Benami tells us, "50 years ago, the world was a very different place.  Also, a typical person owned about 1/4 of the clothing and shoes that the average American owns today.  So, t
he clothes and shoes were most likely made in the USA and the quality was much better."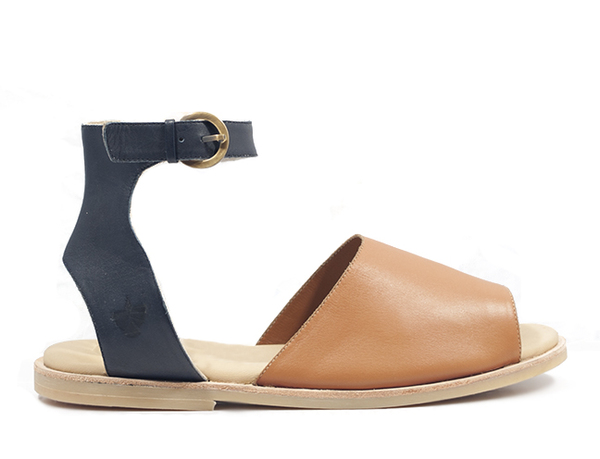 ---
"Today, there is very little USA manufacturing of shoes or clothing — [which can be okay so long as] the places you are importing from play by fair rules.  If a country abides by labor and environmental regulations, there is no moral obligation beyond that for a capitalist enterprise like a fashion brand." – DORY BENAMI, Creative Director
---
However, Benami began to see the real ins and outs of the industry in 2008 when he moved to China to help run a shoe company with a friend – called
United Nude.
  In fact, they make architecturally unique and visually cool shoes. And they work with the best factories in China, where Benami ended up spending many of his hours.  In addition, he tells us that good factories (like the ones in which
United Nude
were manufactured) were clean and well run. But the majority of the shoes were manufactured in a city called
Dongguan
in the south of China – which manufactures nearly 80% of the world's shoes.  No environmental regulations were observed in the city.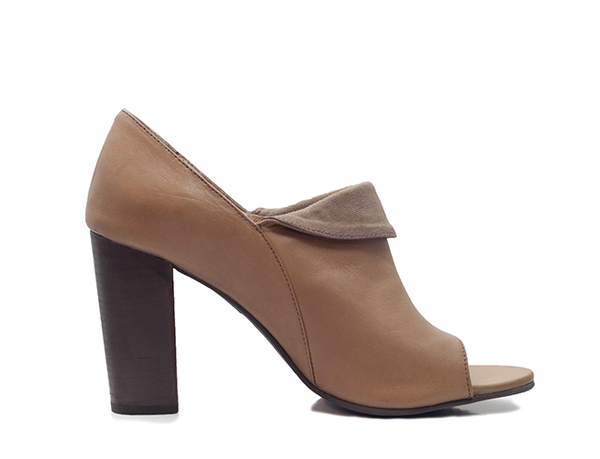 ---

"I have no problem with the big factories. I saw them make a lot of great shoes for a lot of brands including Prada, Gucci and Dolce & Gabbana. Sure, the shoes for those brands have stamps on them that say "Made in Italy" but they were made in China at these high-level factories.

My problem with manufacturing in China is that for smaller orders, some factories sub-contract out to others in the provinces [which are lawless and dirty and without regulations.]"
---
For various reasons, Benami left China and moved back to Los Angeles.
He met a couple of guys who were importing boots from Peru – and they asked Benami to help out.  Also, they sent him to Peru where he witnessed shoes being made in very small factories. Of which many of them he didn't approve. This led him to look for and inspect better factories. Conceptualize a plan with fair and clean regulations that were palatable to everyone.
FORMATION OF FORTRESS OF INCA
That concept was FORTRESS OF INCA. 
Also, this would become the brand that offered beautiful handmade shoes and accessories from Peru, the brand that made sure that any worker whose hands touched the shoes were paid fair wages and received social security benefits, the brand that ensured that all safety regulations were being met.  "We were going to make smaller quantities and pay more per pair of shoes than what I was used to paying in China. This meant that our margins were going to be smaller. But at the end of the day my thinking was this is our marketing plan.  And, I can sleep better at night knowing that there is no funny business going into making our shoes and boots," he tells us.
---
---
"Let's be realistic.  It's impossible to compete with Prada or Gucci.  They have billions of dollars. They make great shoes and boots (sometimes in China with the "Made in Italy" stamp on it cause of funny regulations organized by a cousin of Donatella Versace) but their products are overpriced.  For a pair of heels that have a retail price of $800, the pair could not have cost – even at the most prestigious factory in northern Italy – more than $120 to produce.  Unless that shoe is covered in gold, you the consumer have just helped to subsidize their marketing campaign, their fashion show and some executive's jet.  Sounds like a raw deal to me!"
---
"On the other hand, you can go to Zara and buy a pair of shoes inspired by the fancy Prada heels you saw for $800. And you can nab it for about $79.  The Zara pair looks great but it's made of plastic.  Instead of leather lining it uses polyurethane or "vegan leather" [which makes your feet and shoes smell and it pollutes the environment].  Also, the shoes were probably made in a factory not audited by one of Zara's many sourcing executives who roam the globe finding the cheapest factories to work with to keep their prices down and their supply chain moving."
---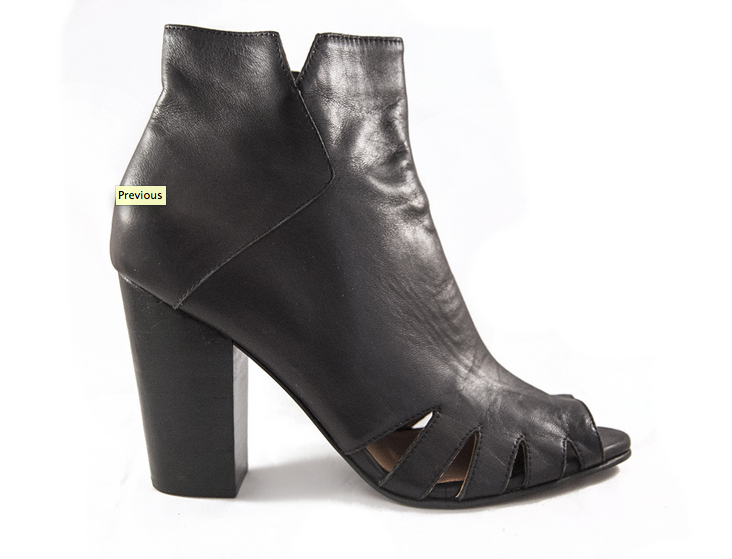 "In the middle, there are a handful of companies that are doing things the right way.  There is an adequate amount of money to give margins to the store you bought the shoe from. Shipping, duties, leather, wood, rubber, etc and most importantly the person who made the shoes was paid a fair wage.  Fortress of Inca hopes to be one of them."
---
Two years ago there was a massive building in Bangladesh called Rana Plaza which imploded and killed hundreds of people [who] were making clothing for companies like The Gap.  So,, as recently as a week ago, a factory in the Philippines caught on fire and over 70 people died because the factory was built like a prison.
---
These incidents are enough to tell Benami that what he is doing with Fortress of Inca is the right thing to do.
 "These horrific tragedies are signs that tell me to continue working in Peru. Avoid the temptation of low prices in Asia.  I need to keep visiting the factories we work with. Build them up and make them stronger and stop negotiating prices down.  I mean we work to get the best product out there at a fair price. But we will never skimp on safety, a basic wage for workers and the quality of the materials we use."
---
Benami's hope is that people will become more sophisticated consumers.
"I hope people stop buying into marketing gimmicks like
(Bain Capital / Mitt Romney owned) Toms Shoes' "One for One" campaign
that urge people to buy shoes that were made in China very cheaply to be handed out to
children in need
— and realize that the only way you can actually change and improve people's lives is by paying a fair price for goods.  There is no way that you can make $50 retail shoes and give away a free pair. And they are valued at $1 billion after five years of being in business if you are doing things the right way.  It's just time that
Whole Foods
and the
soccer moms
of America wake up!"
Thank you, Dory –  for your passion, for speaking up and for your educating words.
+ 10% off FOR MY READERS.  ENTER Blogger20
---
[adsenseyu2]