I've always said that when I hit the jackpot and have a surplus in savings, one of the first things I'll do is hire ASHLEY BORDEN to be my everyday personal trainer.  I've been lucky enough to have a few sessions with her in the past — and she's amazing and phenom, hilarious and so fun!  She's gorgeous (with the whitest of smiles) and is a strong lean machine.  (Her body and her vibe serve as her own best PR!)
ASHLEY BORDEN SAYS
Ashley leans and buffs all the best in the business.  Ryan Gosling, Christina Aguilera, Reese Witherspoon...  The ones that get paid to look good … pay her to look good.
---
[adsenseyu1]
---
Lucky for all of us, she now has a new DVD / Download (which was voted Fitness magazine's #1 2015 Fitness DVD of 2015) called 6 Weeks To Sculpted.  Thank you for democratizing health and A-list training for the rest of us!
Always willing to gift her wisdom, I asked Ashley what her favorite fitness trends are of this year.  Consider this your free session.
---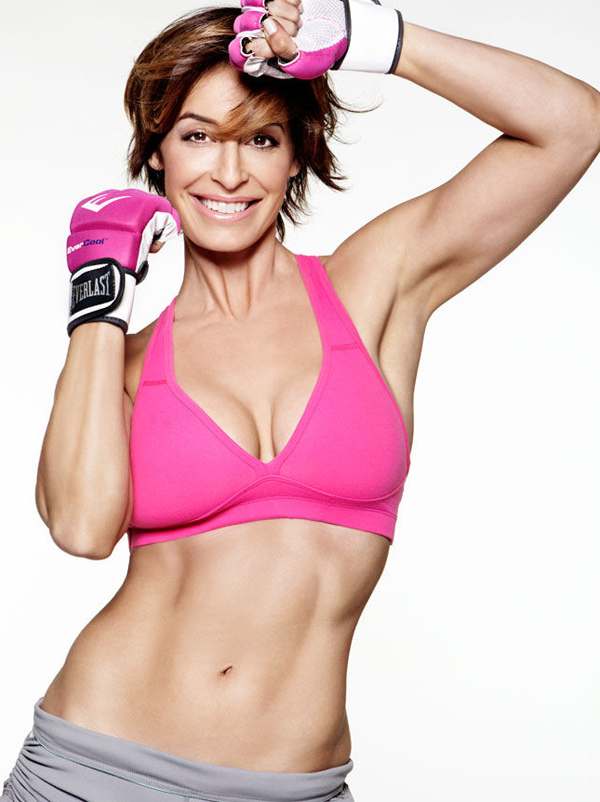 ---
[adsenseyu2]
---
HERE ARE ASHLEY'S TOP PICKS FOR THIS YEAR'S FITNESS TRENDS:
(H.I.I.T.) HIGH INTENSITY INTERVAL TRAINING
---
"I love this type of training! HIIT is awesome because it revs up the metabolism!  (It allows for the EPOC effect which means you can burn calories for up to 38 hours after your workout.)  Interval training is an incredible way to lean out, build strength and strengthen the heart all in one work out.  The hormone release from these types of workouts is also awesome for the body."

"Your intensity during the workout will make ALL of the difference — and you can do short effective workouts in minimal time with great results.  Make sure you are including big muscle groups (squats, push ups, pull ups) to maximize your calorie burn and "hit" the entire body at FULL capacity!  My New DVD 900 CALORIE BURN is perfect for those types of workouts.  There are four 25 minute workouts with minimal equipment you can do anywhere."
---
Try these tips at home.  Beach season is upon us!  Have fun!…and Thank you, Ashley!
BE SURE TO CHECK OUT HER FREE GIVEAWAY!
+ Featured photo by Michael Muller