Alas, it's that time of year when copious amounts of turkey are consumed. Or if you're like me and don't entirely love the idea of eating a dead animal's carcass, copious amounts of sweet potatoes and pie are consumed. For reasons I haven't quite been able to wrap my brain around, this day of thanks, nee, consumption feeds right into (pun intended) an entire season devoted to the concept.
While I try my best to avoid the trappings of consumerist life, (ask my friends, one of whom recently commented as she was trying to help me get dressed for an event, "you have no clothes."), I sometimes fall victim to the craze. I mean, I have clothes, just not a lot of them. At least by the American standard-issue closet. Mine all actually fit concisely in one half of a space shared with the Haasbund. And I'm fine with that. Because I truly believe life is about experiences, not things. And it's also about helping our fellow (wo)man. To that end, I present the 3rd annual Do-Gooder's Guide to Gifting.
Do-Gooder's Guide to Gifting
BUTLER INITIATIVE :: Because Love Thy Neighbor is a tenet of the season
With a still nascent online presence, what this organization currency lacks in media, they more than compensate for in the physical real-world space. As a community-centric organization, they partner with other like-minded businesses to help solve the needs in their communities. Their recent push for fundraising supported their event this past Sunday, 11/24 in Los Angeles. And provided local families in need with holiday care kits. Previously, they've employed methods such as hosting a community recycling project whereby folks came together. Brought their recyclables in to be converted to cash which was used to fund mentorships in fields such as conflict resolution and leadership training.
www.instagram.com/butlerinitiative
---
---
ANITA KOPACZ / CENTER FOR SAFETY AND CHANGE / ZERO F's GIVEN ::
Because Mary Magdalene had a side to the story and was more than likely, historically misunderstood
At a wedding recently, I was blessed to have shared a table with the incredible @anitakopacz – a psychologist, award-winning writer and former editor in Chief of Heart & Soul magazine whose incredible (and viral sensation) of a campaign supports her involvement with the Center for Safety and Change. The campaign, Zero F's Given, raises awareness in the form of t-shirts and sweatshirts. It's to support and stand with all men, women, boys, and girls who have experienced any kind of sexual violence. Funds from the campaign support @center4sc and directly help victims and survivors in a myriad of tangible ways. This had to be in my Do-Gooder's Guide.
Inevitably, there is a bad-@$$ boss babe on your list, a Zero F's given shirt would be the perfect complement to her already incredible wardrobe. And if you dig deep enough into the recesses of virtually any woman's closet, you will undoubtedly unleash a skeleton or two. So pervasive is the epidemic of violence against us. No one should be so shamed anymore, least of all the one who essentially birthed the season.
---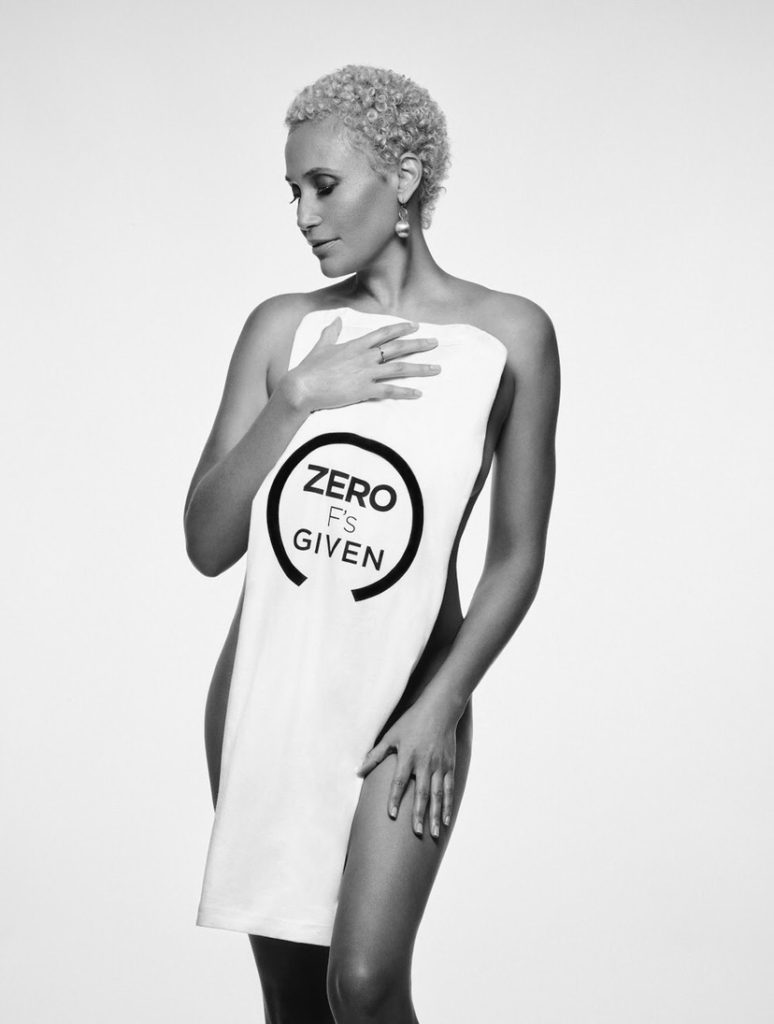 ---
BONFIRE :: Because we do live in California, a surf society notoriously known for "hanging ten"
A dear friend of mine, whose face I don't see in person hardly ever enough, introduced me via the wonders of Instagram to this splash-tactic group. Maybe because they have outposts on the two coasts I hold so dearly. Or maybe simply because I believe, just like Olaf in Frozen does, in the transformative power of water, this group's pull for me was like that of a strong tide. A surf therapy organization harnessing the energy of the ocean to serve children with special needs, A Walk on Water works closely with local communities, business and volunteers.
The group has, since its inception in 2012, provided therapy to over 2000 children and adults in need. Using guided surf instruction, the program gives AWOW athletes confidence, pride and a sense of accomplishment through their magical experience of "walking on water' and in so doing, restores our faith in humanity one wave at a time.
---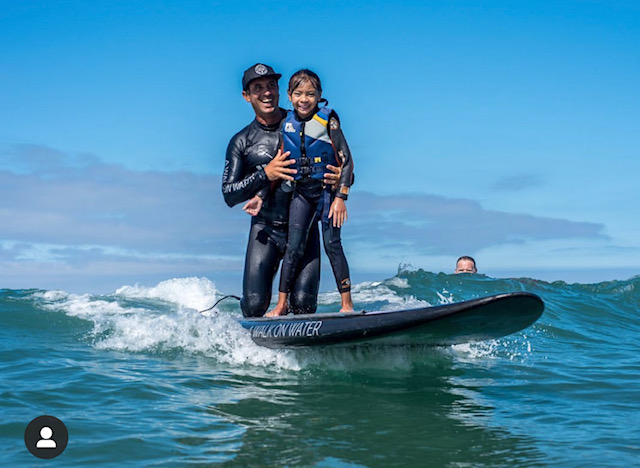 ---
CHARITY BUZZ :: Because sometimes, someone has everything and you just don't know what to give
I've been waxing poetic on the majesty of this website for nearly three years to any/everyone who will listen (namely, the PSL of my son's school as I'm desperately trying to get our auction items listed here to maximize their fundraising effects).
Essentially, this is THE bible around which to swear for the ultimate do-gooder's gift. Experiences, luxury goods, and just about anything you can imagine is listed on this site. With a certain percentage of its proceeds benefitting various charities. You can tailor the search to your favorite charity, location, or by type of item you're looking to snag. Celebrity, travel, sports, music, entertainment, foo/wine, fashion, art, beauty – you think it. They have it, all in the name of charitable efforts. So if you are so inclined to go big, you'll also be helping bring the goodwill home.
---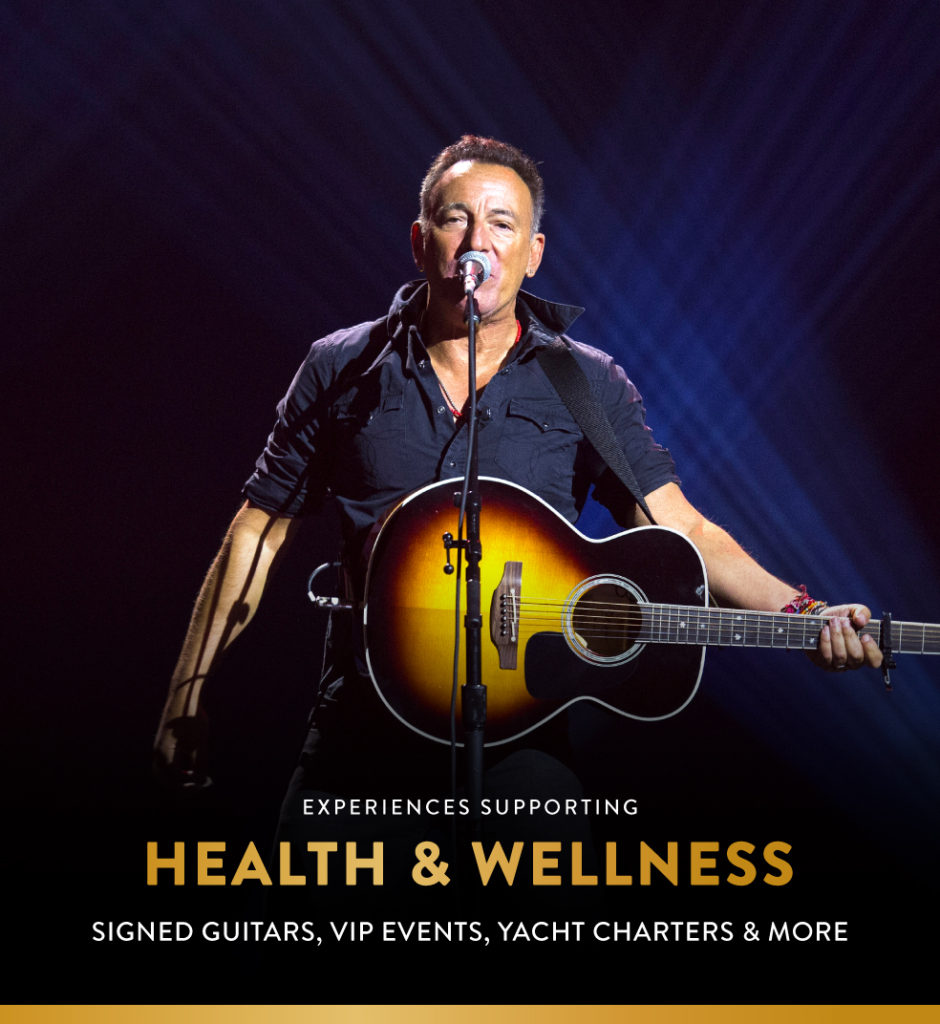 [adsenseyu1]
---
+ Be good, everyone. Thanks for reading my Do-Gooder's Guide. And have a splendid and meaningful holiday season.
xo