BEST PEN EVER
A true pen aficionado, I am picky with my writing tools.  My colleague and I had a pen-off of sorts, and she won.  But in my humble defeat, this former monogamist won an introduction to this sleek quill with a buttery feel.  The black liquid glide is just..just.
THE BEST PEN EVER
---
[adsenseyu2]
---
It is the Uniball Vision Needle Stick Roller Ball Pen  07 mm Fine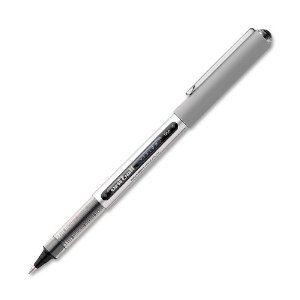 ---
– and it's a spectacular thing in life.  The specifics are important.  Otherwise, you may as well just stick with a Bic.
If you too are a lover of and obsessor over all things pen and paper, then you will get why a pen is something to write home about.
Thank you, Janet.
---
[adsenseyu1][adsenseyu2]