HEALTHY FRIES RECIPE 
+ We're all in a time crunched bind, trying to serve up healthy, tasty treats for our little ones. Am I right? Well, I always rely on this easy healthy fries recipe for my family! It makes a quick snack or a perfect side dish to your meal. Enjoy!
YUMMY HEALTHY FRIES RECIPE FOR YOU + YOUR KIDDIES (only 4 ingredients!)
Ingredients:
2 organic garnet yams
1-2 T of organic olive oil
coarse sea salt / pepper to taste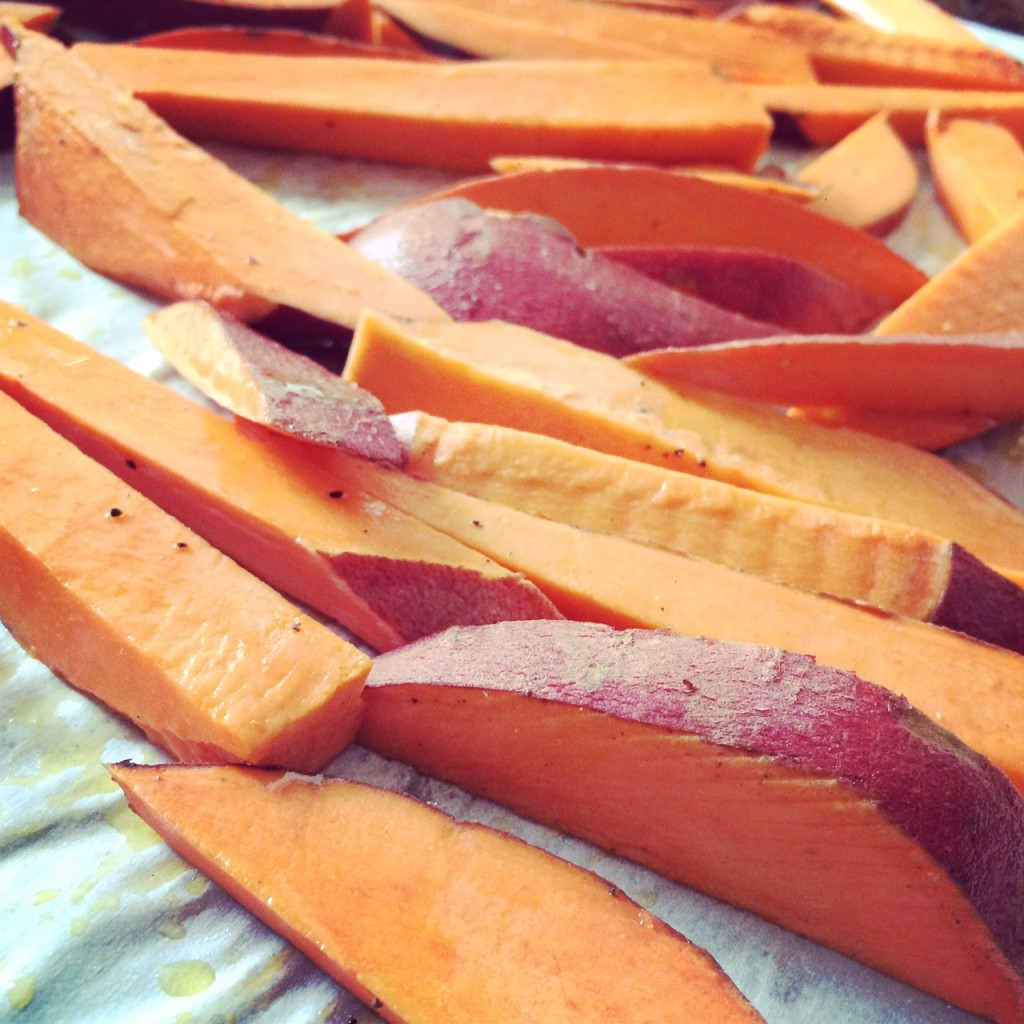 ---
[adsenseyu2]
---
Directions:
1.  Preheat oven to 450 degrees.
2.  Wash and dry potatoes (with towel or paper towels).
3.  Cut potatoes lengthwise.  (They should be about 1/2″ – 3/4″ in thickness.)
4.  Stick them on a baking sheet with parchment paper.  Drizzle potatoes with olive oil — and sprinkle coarse sea salt and pepper to taste.  Toss so they're all coated.
5.  Allow to bake for approx. 25 minutes (turning potatoes over about 15 minutes in).
(Feel free to add some more coarse sea salt.)
I like these HOT out of the oven and dipped in Annie's Organic Gluten Free Ketchup!
Not only are these delicious, but they're extremely nutritious!  They're high in Vitamin B6, Vitamin D, Magnesium and Vitamin C.
My kiddies love them and I feel good about feeding it to them!  YUM YUM!  EAT UP!  I hope you enjoy my healthy fries recipe!
---
[adsenseyu1][adsenseyu2]