MIKE JONES – FORMER MYSPACE CEO | Current Tech King | Forever Family Man – on parenting
If you're in the tech space, you're reading MIKE JONES' name everywhere.  The pace and ubiquity of articles chronicling his forward thinking business maneuvering and the inevitable accolade that follows has been unstoppable.
I met Mike and his smart as a whip and stunning Julianne Moore lookalike wife, Dr. Jennifer Jones (through my childhood friend Chris Kantrowitz) soon after they moved to LA from Portland.  They were young and married – which was then totally unheard of in our social circle.  They had a sweet home in the (then) pre-gentrified Silver Lake.  She was studying vigilantly for her Ph.D. — and they spent their weekends snowboarding.  Mike and Jenn were a young dynamic duo.
He was then the CEO and founder of PBJ Digital – a boutique web development firm ahead of its time.  He was in his early 20s and had Red Bull, Boeing, Sony and Ron Herman as clients.
3 years later, he sold his equity stake in the company and founded Userplane, a web messaging service company that was sold to AOL 6 years later.  A few years after that, he was offered the CEO (and before that President) position at the then "it" company, MYSPACE.COM.
---
[adsenseyu1]
---
Then, in 2011, as anyone who knows him would expect, Mike once again was ahead of the gang (even ahead of the tech gang) in founding  SCIENCE-INC. — a leading tech incubator and venture capital firm that raised over $150MM in just a few years of existence.
Included in SCIENCE-INC.'s client list are Dollar Shave Club, Dog Vacay and FameBit — a digital marketplace that allows advertisers to connect with YouTube stars– transforming them into profiting megastars.  FameBit has been making waves these days with FilterFreeTV, its first original series which is an uncensored digital talk show that takes an honest look at what millennials grapple with everyday.  They cover controversial and edgy topics — emotionally charged, unapologetic and …well, filter free.  Mike is the silent Oz behind all of this.
---
[adsenseyu2]
---
What Mike has achieved in the tech world and business world is admirable and inspiring, to say the least.
If you watch him in his work space, he is confident and calm, organized and efficient.  Every minute on his calendar is blocked off.  There is no white space in the iCal and he doesn't go a minute over schedule.  He seems to embody the quintessential full-fledged career guy who is married to his job — he embodies focus, commitment and success.
But …at 6:01, he's out the door — and he dedicates the rest of his waking hours to his daughter Oceane, son Orion and Jenn.  Once he is home, he is home.
Mike gives his wife and kids his undivided attention.  No cell phone in hand, no texting, no business.  In fact, their entire house is filled with art, family photos, DIY projects and souvenirs from their international travels – and is almost devoid of big screens and techy things.  In the same way that he dedicates 100% of his energy and intensity to his clients during work hours, intensity and emotion pervade his family life.
---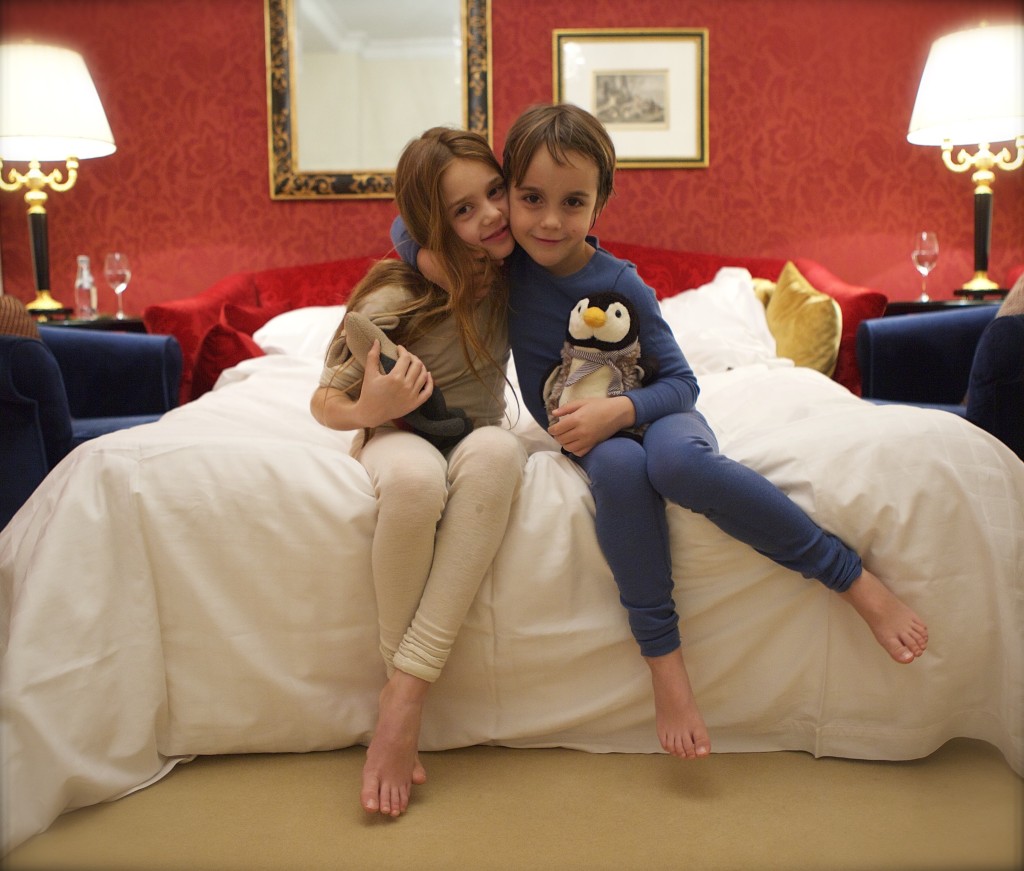 Despite catapulting himself over the years into a celebrity of sorts, Mike is the same down to earth guy he was when he first landed in LA.
And despite transforming herself from a hungry grad student to an internationally acclaimed entrepreneurial psychologist and executive coach (with executive clients at Facebook, UCLA and Summit Series) – Jenn holds the same humility and humbleness as she did when I met her at that birthday party in our friend's garage in the Valley.
Mike and Jenn raise each other up; but keep each other grounded.  They continue to focus on the simple things in life:  family, friendships, human compassion, nature and perspective garnered from exploring different world cultures.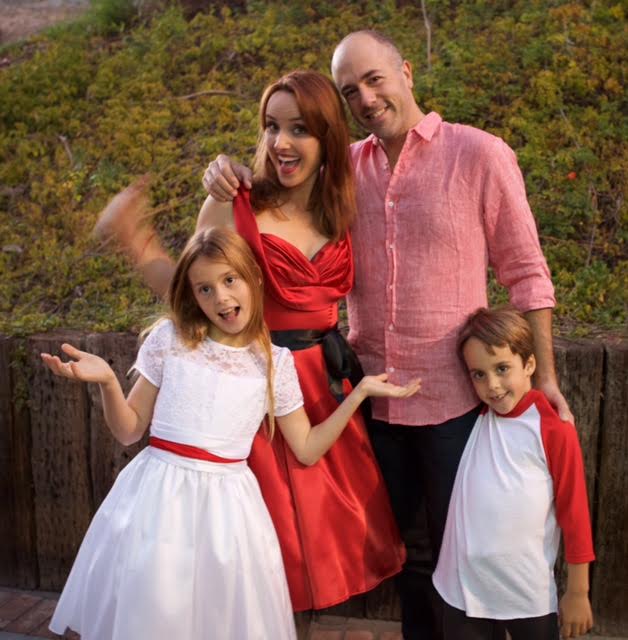 ---
Most dads find it almost impossible to strike that balance between work and family. The sweet spot where they can do both 100%.  But he does and they do.
Mike is an incredible role model — to his employees, to his friends and to his children.  How does he do it?
LET'S ASK HIM.
Mike, how do you define a successful child and a successful adult?  What are your top 3 tips on parenting that would lead to that?
My goal personally and with my children is self-actualizatio. The full realization of my (and their) passions, talents and abilities. I believe if we all strive to become the best at what we love to do, personal, family and financial success will follow.
Specific to parenting – for me that means:
– Recognizing my child's passions, and creating an environment that allows them to explore and fully develop those passions
– Allow my child to experiment with many different things. Also, to never feel forced into a framework that is not their choosing
– Realizing that environment and emotions are infectious. Moreover, to surround my children with people and situations that drive their belief in the good of humanity and their ability to realize their dreams.
Do you and Jenn place more of an emphasis on play or academics in your children's upbringing?  If both, how do you balance?
– My hope is that play and academics can be combined and we find environments where learning is facilitated through play. I believe the social contrast of fun and work, or play and school are probably incorrect paradigms for happy people.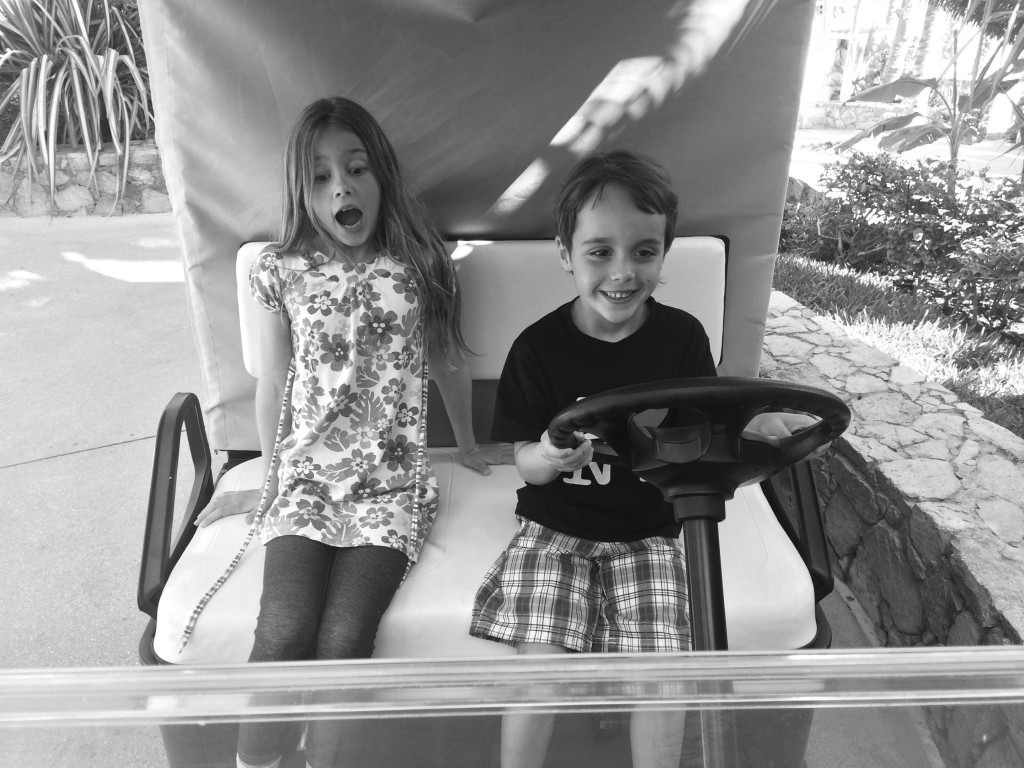 What are your top tips on managing a demanding career with hands on parenting?
– I personally came to the conclusion that if I want to be excellent at my career and at my family – I needed to be highly sensitive around where I spend my time. The balance for me has been focusing on two great things – family and career. I limit my time outside of those things. I consider my time the most precious of assets, and am cautious where I choose to spend it.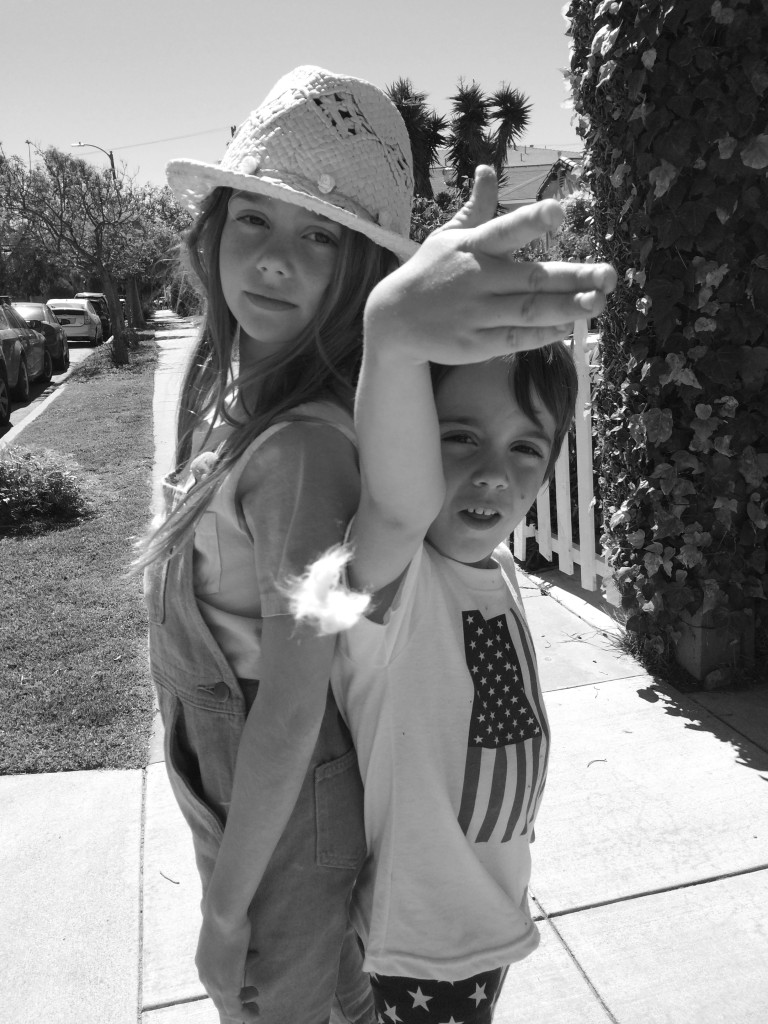 ---
When will you know that you have succeeded as a parent?
– I am assuming there is no end to the relationship between a child and parent, so I assume never.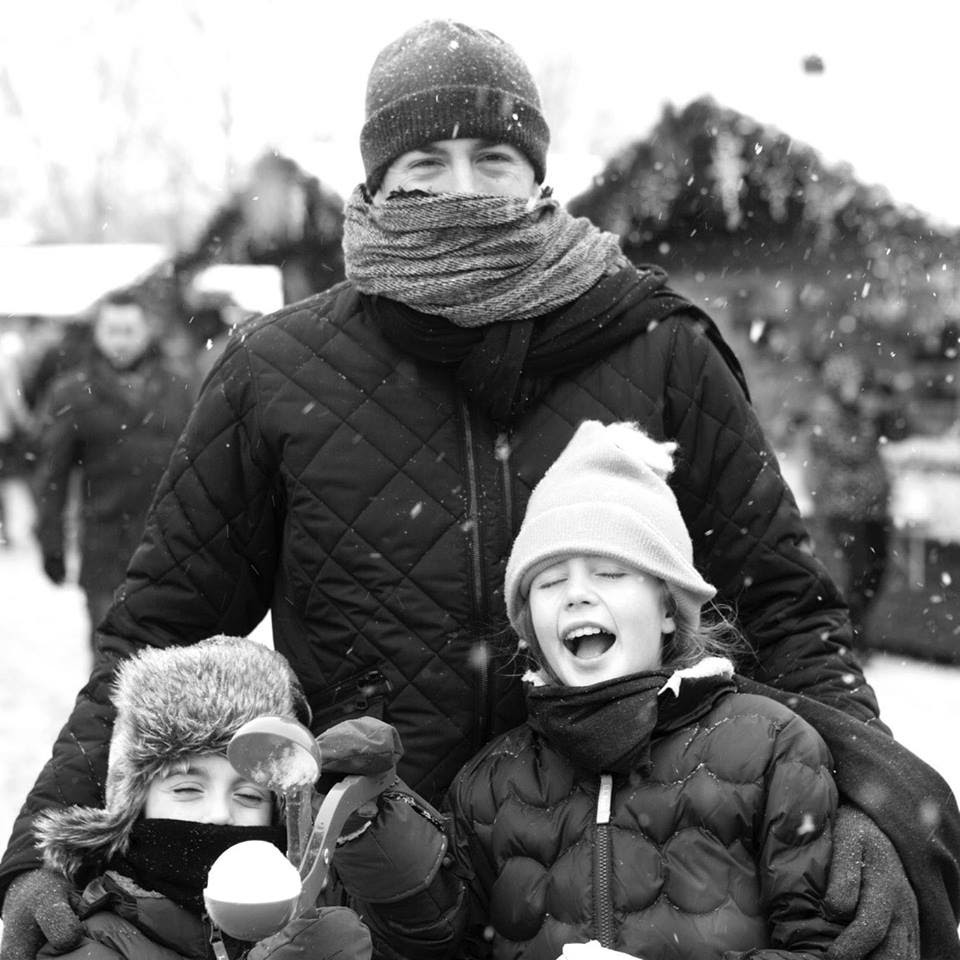 ---
+++ With wise words always…Thank you, Mike.  A quintessential RAD DAD.   +++