We started taking the little ones on trips early on.  From Mexico to Korea and SF to Wisconsin.  I think it's safe to say, we have it down now.  Eliana is four years old now so she's pretty easy.  Give her some colored pens and paper or Frozen on an iPad and she's good to go.  Taja who is two is a whole other story.  Toddlers…not so easy!  But I think we finally have it down.  Here are my tips on flying with kids!  What to do and things to bring!  BON VOYAGE!
TIPS ON FLYING WITH KIDS
PACK LIGHT
If your baby is still in diapers, consider buying diapers and wipes on Amazon and having them shipped to your location. This will save you a load of space in your luggage.
You don't need a few outfits for everyday, you need a couple pairs of shoes and a few outfits overall.  Remember you can always wash things during your trip!
LOTS OF SNACKS
LARA BARS, KIND Bars, nuts, seeds, dried fruit, fruit rolls, fruit pouches and apple sauce (my kids always loved Ella's).
If you're going to bring fruit, do cut up apples or bananas rather than juicy messy ones like oranges and watermelon.
If tantrums and emergencies arise, it doesn't hurt to have a couple organic lollipops in your back pocket.  (Plus it helps with their ears popping!)
+ tip:  make sure you have the exact same snacks for the kids.  You don't want them fighting over the pretzels or the pirate booty.  In other words, if you have 2 kids, bring 2 of each.
---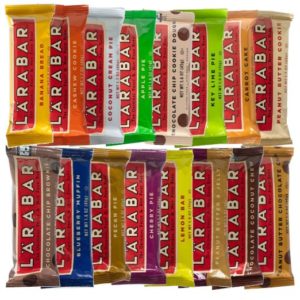 ---
NEW TOYS AND BOOKS
Band-aids and scotch tape are great!  It takes them a while to peel off and for the most part they're easy to remove.  (Stickers may be troublesome however if your kids are the kind to stick them to the back of the food tray.)
Coloring books, paper and colored pencils.
Create a surprise bag of brand new toys!  Cheap new toys from the The 99 CENT STORE is genius for this.
+ tip:  Don't bring toys with many parts:  read:  legos, a deck of cards (it doesn't stay in one stack, but rather transforms into 52 scattered pieces)
---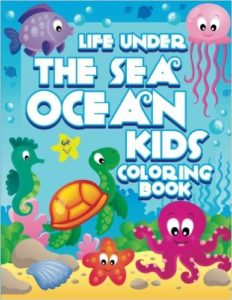 ---
USE A MEDICINE PILL BOX
Inside Monday, you can store some organic gummy bears.  Inside Tuesday, you can put some almonds — and inside Wednesday, you can hold Cheerios.  You get the gist.
Keep it fun for the kids.  The PILL BOXES are great because they can open and close easily.  It's a toy and food in one!
---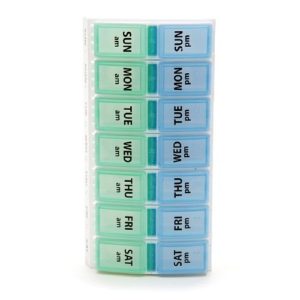 ---
DOWNLOAD MOVIES OR BRING A DVD PLAYER
As you know by now, kids can watch FROZEN or ZOOTOPIA 1,000 times.  The 1,001st time will be just as captivating.  Headphones are great too.  Not only does it not bother your neighbors, but it keeps them really glued to the screen.
---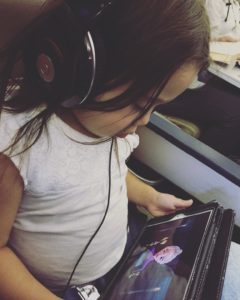 ---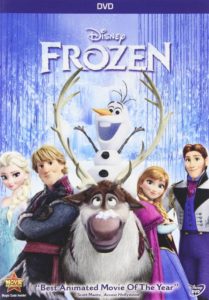 ---
THEIR FAVORITE STUFFY
Hopefully, one that can couple as a pillow.
My kids love the JELLYCAT ones.
---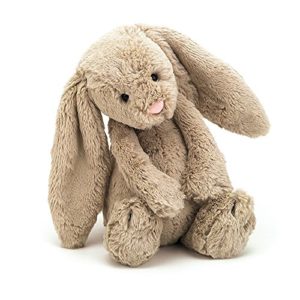 ---
THEIR FAVORITE PAJAMAS
Comfort is key!  Especially if you're flying during their nap time or taking the red eye.  BED HEAD has great soft ones that the kids love!
---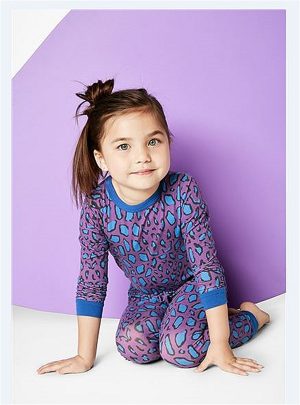 ---
EXTRA PLASTIC BAG
As great as yours is, your flight attendant just isn't going to be able to come around every time you kid has a pile of bandaid wrappers and empty pretzel bags.  Plus, the crumbs can add up, and you don't want to dust them onto the floor.  Keep an extra plastic bag handy so you can have your own trash receptable for this kind of stuff as well as wipes.
WIPES
Speaking of wipes.  Aside from the wipes you'll need for diaper changes, be sure you bring wipes to clean their hands and sanitize the food tray, windows (if situated next to a window) and arm rests.  I am usually not a germaphobe and in fact aim to build my kids' immunity — but airplane bacteria is just gross.  I love the EOS BRAND.  Great wipes and hand sanitizers!
---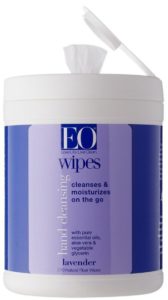 ---
NO SPILL WATER BOTTLES
The WOW CUP is genius.  Just pack it in your bag (empty) and then fill it once you've passed security.  It's seriously no spill and has a 360 degree lid!  You can buy them for cheap on Amazon.com.
---

---
DRUGS
This is a very personal decision — but our pediatrician A-OK'ed giving them Benedryl.  Keep Tylenol on hand just in case as well.  And of course, if you kid has fatal allergies, make sure your pens are in a very safe place!
---
---
FLY NONSTOP
TRY TO FLY DURING NAP TIME OR SLEEP TIME
GET LOTS OF SLEEP THE NIGHT BEFORE
ERGO OR BABY CARRIER
I hope you don't have to go there, but bring the ERGO just in case!
The Ergo still fits my four year old.  These are great if your kid is crying or can't sleep despite all the tricks above.  Strap the ergo on and get some leg circulation going.  It's good for both you and your toddler to walk up and down those aisles.
---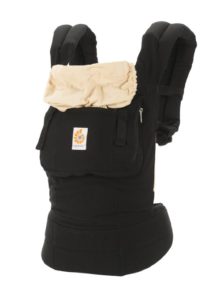 ---
LET THEM GET THEIR WIGGLES OUT BEFORE YOU BOARD
Have your partner get on the plane first and set up shop.  Store your stuff in the overhead, etc.  But keep the other parent in the waiting area supervising the kids as they run around letting them scream and run!
LASTLY, DON'T FORGET TO DO A LAST MINUTE DIAPER CHANGE!
---
+++ That's it!  These are my tips on traveling with kids.  Don't forget to have fun!  They grow up way too fast as I know you know.
---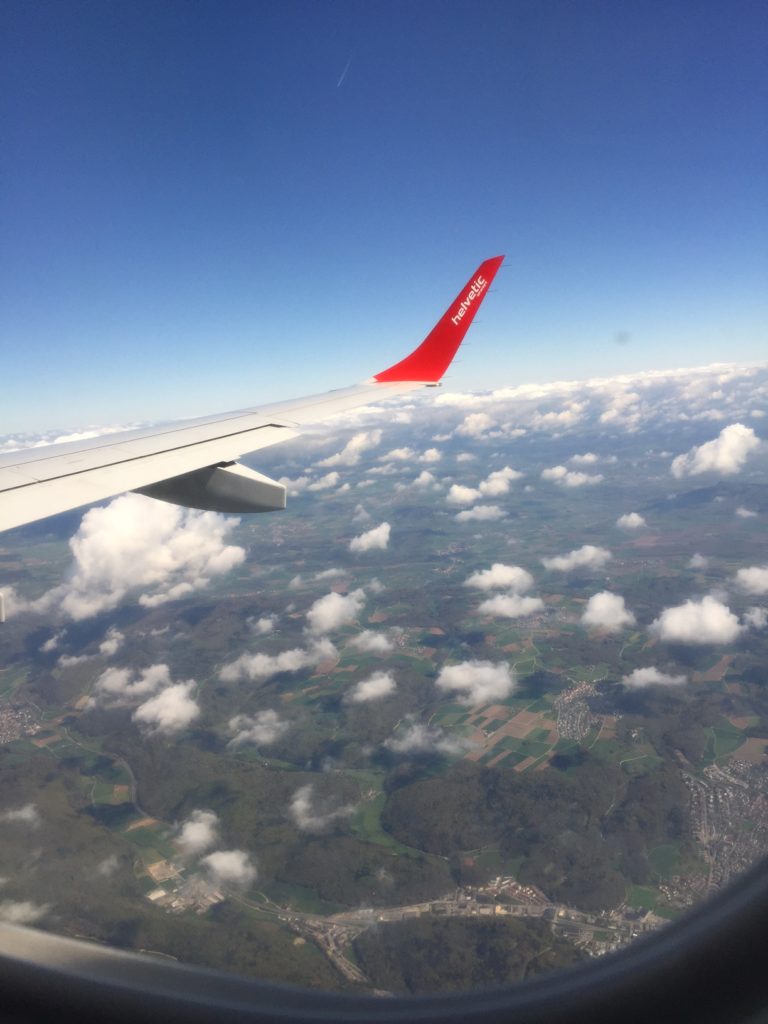 ---
+++ AND STAY TUNED READERS:  Coming up on the blog are interviews with KIMBERLY SNYDER (holistic nutritionist and author of 3 NYT BESTSELLERS), the one and only ASHLEY BORDEN + CHOCOLATE COVERED KATIE herself !  OH, AND OUR INCREDIBLE KIM SHAPIRA, M.S., R.D. WILL BE COMING BACK TO VISIT US.  SO STAY TUNED FOR THAT!  GOOD TIMES ARE A'COMIN!  HAPPY AUGUST!
---
[adsenseyu1]