---
Let me know if you're ready for some flourless gluten free peanut butter cookies!
My mother in law knows I love to bake — and that I bake all my goodies gluten free and minimalist.  The fewer and cleaner the ingredients, the better!  So she sent me a recipe which sounded just up my alley.  Just some peanut butter, sugar, vanilla and one egg.
FLOURLESS GLUTEN FREE PEANUT BUTTER COOKIES
I tweaked it some to make it a little less sugary —  but no less delicious!  These aren't what I would call MOIST cookies..but they're the delicate yummy kind that go great with tea.  My girls didn't care what it went with.  It just went down their pie holes.
---
[adsenseyu1]
---
Ingredients
1 cup organic and gluten free peanut butter.  (You can use almond butter to make it Paleo)
3/4 cup coconut sugar.  (Her recipe called for 1 cup of white sugar.)
1 teaspoon organic pure vanilla extract
1 organic, grassfed large egg, lightly beaten
Coarse sea salt, for sprinkling


---
Directions
Preheat the oven to 350 degrees F and place the racks in the upper and lower third of the oven.
In a medium bowl, mix the peanut butter, sugar, vanilla and egg until well combined. Spoon 1 tablespoon of the mixture about 1 inch apart onto ungreased baking sheets. Flatten the mounds with the tines of a fork, making a crosshatch pattern on the cookies. Sprinkle coarse salt on top of the cookies.
Bake until golden around the edges, about 10 minutes, switching the position of the sheets halfway through baking. Transfer to racks to cool. Repeat with the remaining dough.
Voila!  You're done!  And your kids will thank you.

---

[adsenseyu4]




---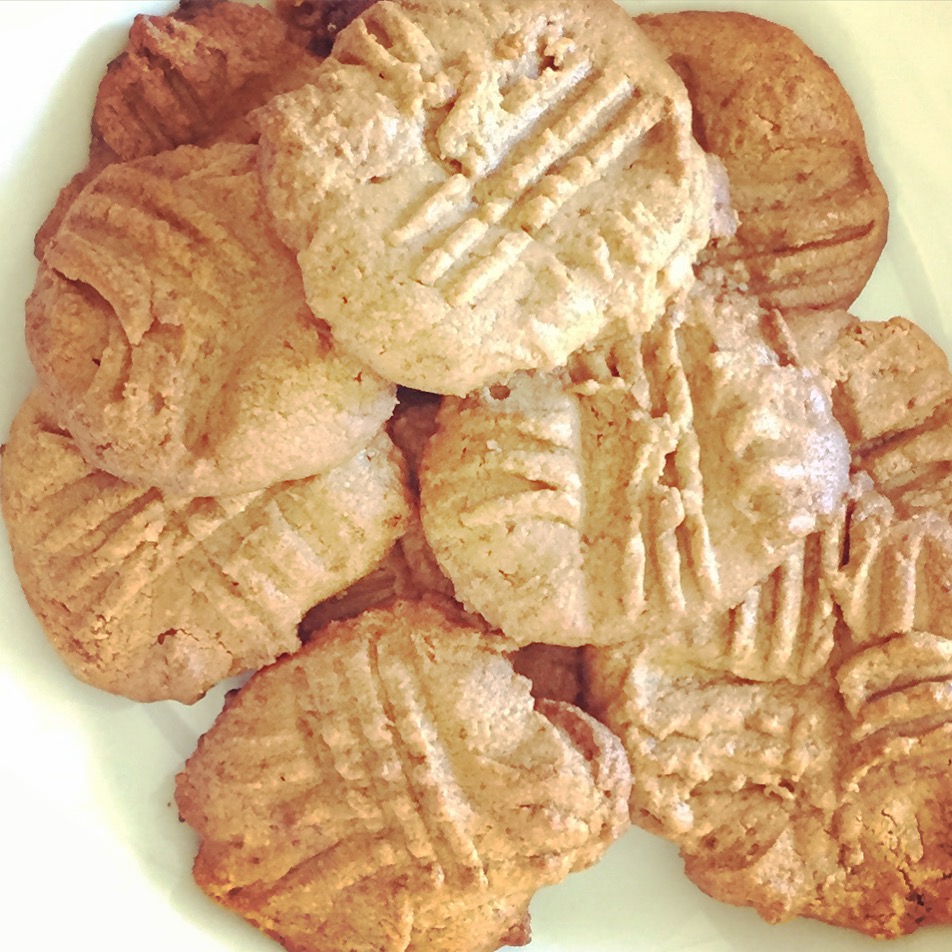 ++ If you don't have time to make homebaked cookies, I highly recommend trying one of my favorite gluten free cookie brands! Follow me on Instagram for more updates.