JayOne How do you keep your family healthy, nourished and satisfied?  Well, we're huge fans of healthy Korean snacks that pack a nutritional and flavorful punch!  Below are some tasty treat ideas that keep all of us satiated and pleased — by satisfying our sweet, salty and crunchy cravings in one mouthful!
(My suggestions below are available at Whole Foods, Amazon or Asian markets.)
---
[adsenseyu5]
---
SEOUL SECRETS :: HEALTHY KOREAN SNACKS FOR THE FAMILY
This is our ALL TIME go-to!  The kids devour it and eat sheet after sheet, package after package.  They take the seaweed to scoop up rice or they just eat them up on its own.  (I'm a huge fan of their Sweet 'n Salty and Onion flavors.)  These snacks are organic, iodine-rich and abundant in minerals and vitamins — and so easily portable.  What's not to love!? I order these by the boatload from Amazon.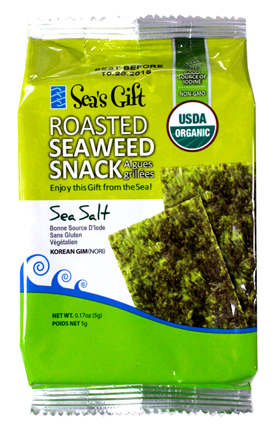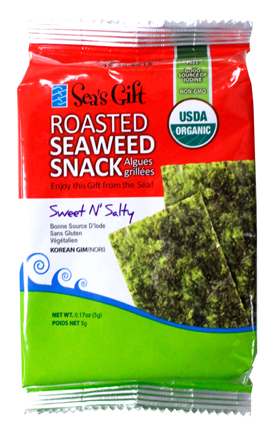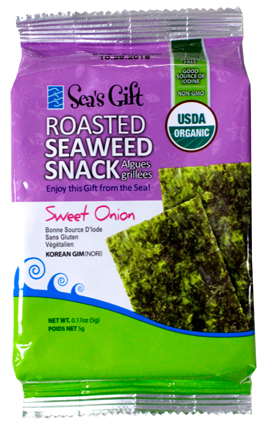 ---
[adsenseyu2]
---
These crunchy rice rolls are another ginormous win.  Gluten-free, vegan, non-GMO, crunchy and delicious.  Also, we eat them on its own or with some PB or almond butter smeared on top!  It's our answer to the tasteless rice cakes from the 90s.  (If you want to be really bad and make it really good, add a touch of Nutella.)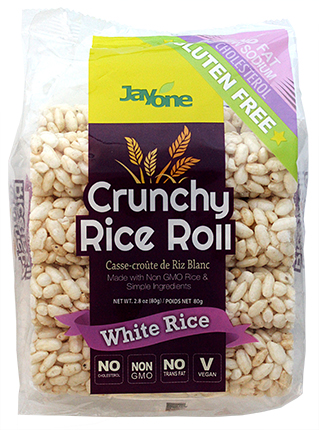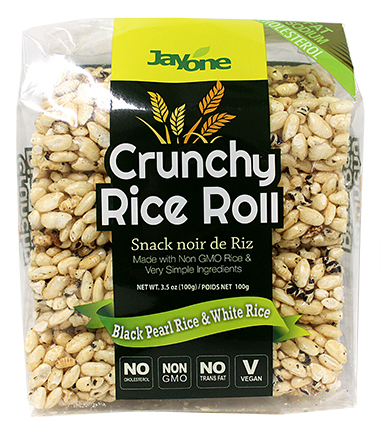 ---
As you can see, my kids are really into them!  They can eat half a pack in one sitting which I'm totally fine with!  There are no preservatives and they're almost calorie free!  But somehow JayOne has managed to make them mmm mmm GOOD! Ask my daughters below!
---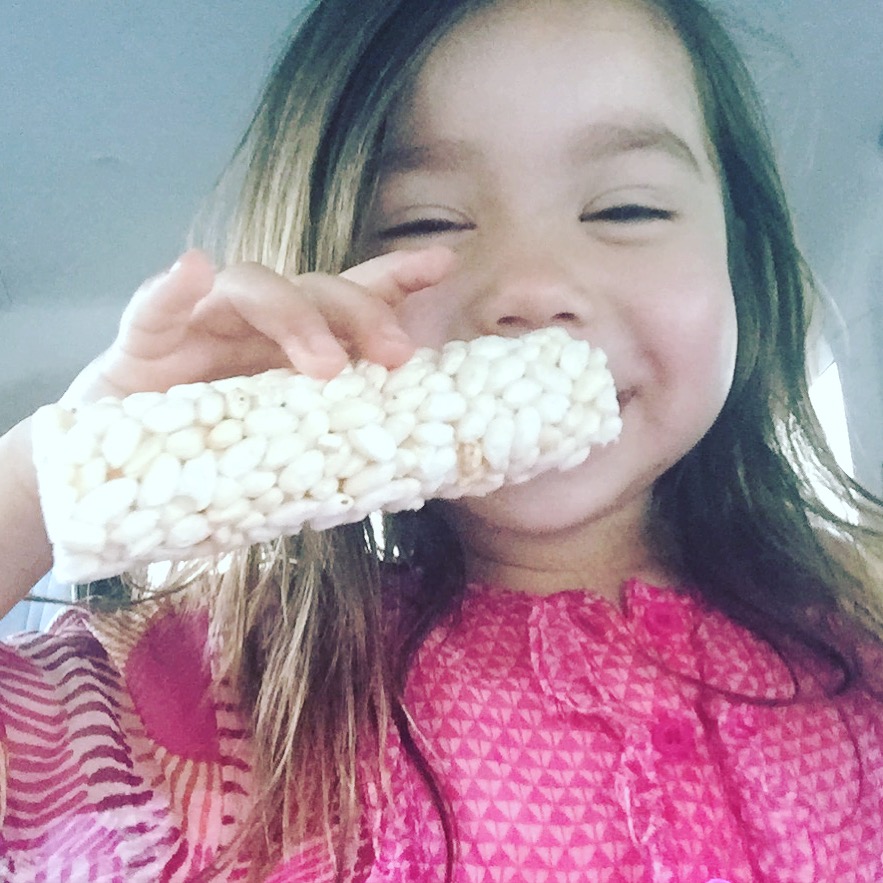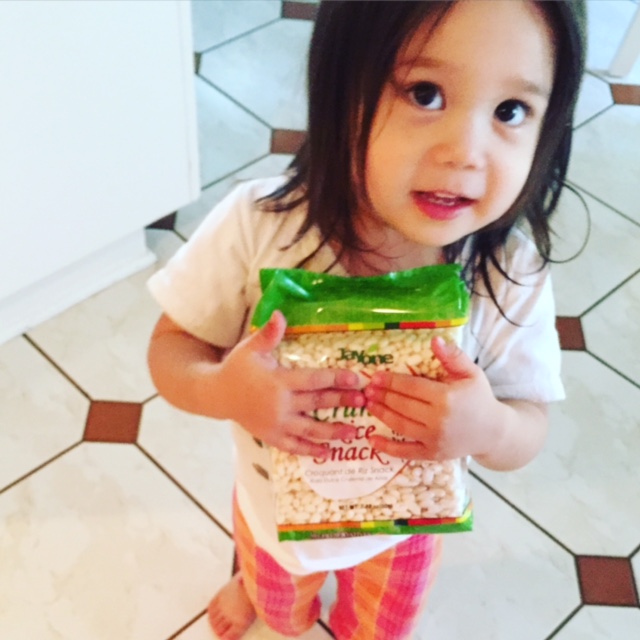 ---
These are ridiculous.  Also, they're great sprinkled over a hot bowl of rice —  but my girls love to dig in with their hands.
---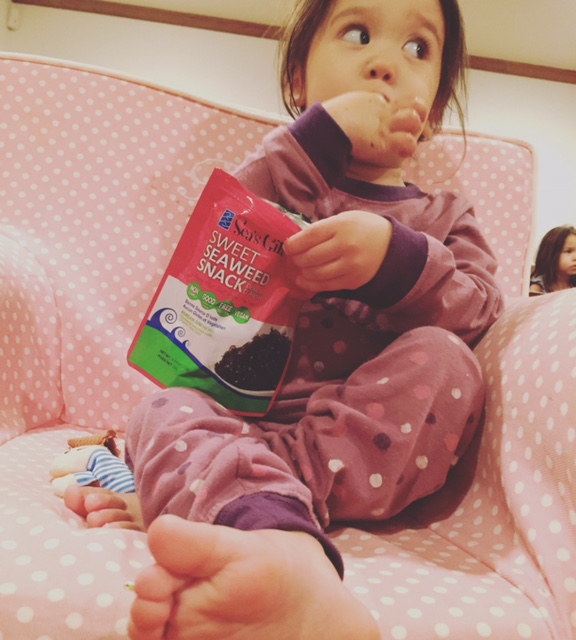 ---
There are tons of brands out there these days — but I like these.  JayOne / Sea Gifts is Korean owned, they're the OG – and I can trust their ingredients and its manufacturing.
It's so easy to feed kids with nutritious and delicious treats these days.  Seaweed and rice can really be altered into some super crunchy and satiating yumminess!  Also, the best part is that they're portable and can be easily stashed in your purse or diaper bag!  Let me know what you think!
---
[adsenseyu5] [adsenseyu2]