IT'S GETTIN' HOT IN HERE  and pool weather is near…so what does that mean?!  VEGAN ICE CREAM!!!
This is my answer to keeping things healthy while putting smiles on the faces of my hungry family.
---
[adsenseyu5]
---
I SCREAM, YOU SCREAM, WE ALL SCREAM FOR (VEGAN) ICE CREAMMMM (with ONE ingredient!)
HERE'S HOW YOU DO IT!
Ingredients:
1.  Frozen bananas cut into thirds (at least 3-4 frozen-when-ripe ones.  the spottier the better!)
2.  (that's it!)
Here are a few options for optional ingredients if you want to put a delicious twist on it:
*couple shakes of cinnamon
*teaspoon or so of raw cacao powder (for chocolate ice cream!)
*4-5 organic frozen strawberries (for strawberry ice cream!)
*organic half and half and a drop of stevia for a sweeter, creamier texture!
---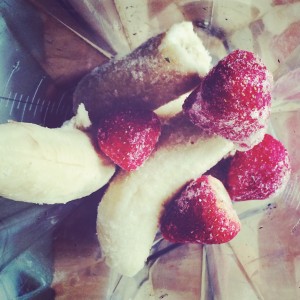 ---
[adsenseyu1]
---
Directions:
1.  Throw the frozen bananas (and optional ingredient(s)) into a Vitamix (or other high speed blender) and secure the lid. Start the machine on Low for a few seconds and then increase to High.  Use the tamper through the lid and press the ingredients into the blades.  In about 30-45 seconds or more (depending on how many bananas are in there), the sound of the motor will change and you will see four mounds form through the bananas.  Stop the Vitamix and…
---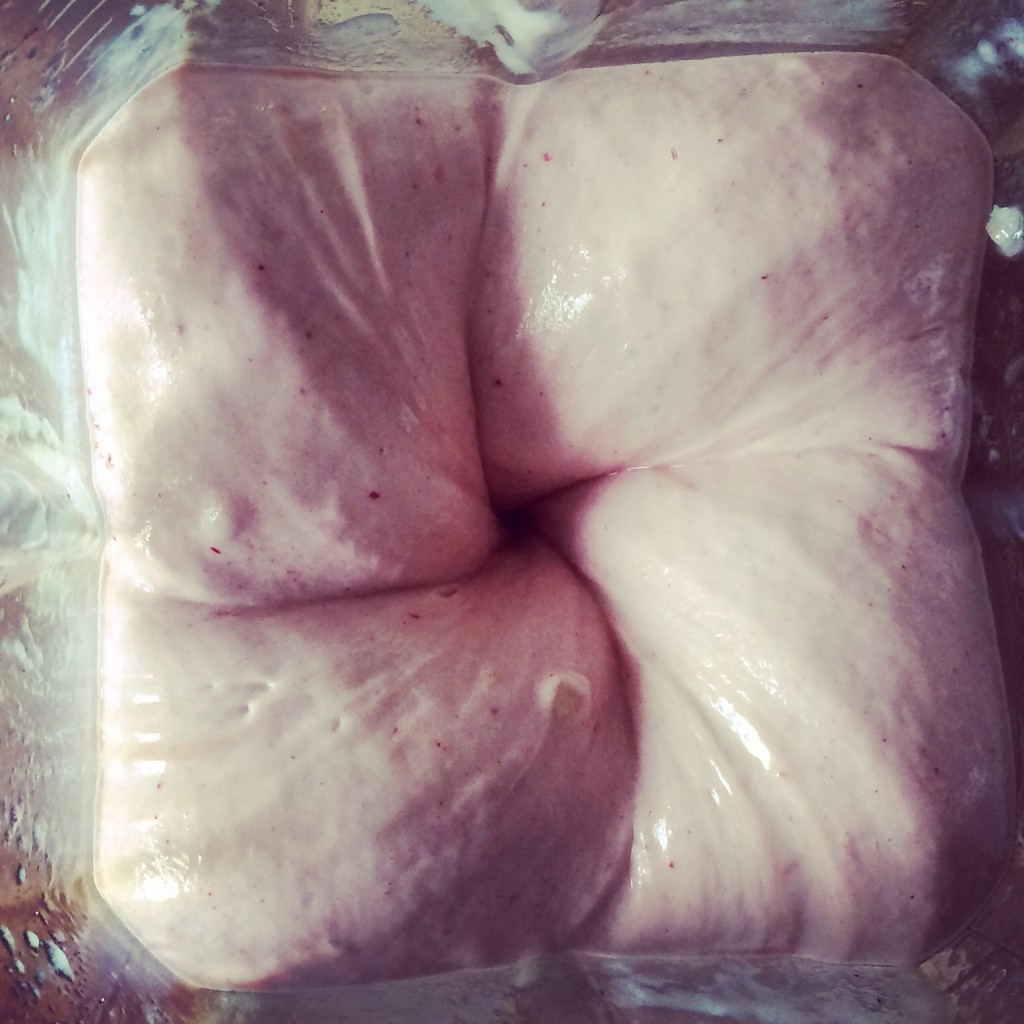 ---
2.  Scoop the ice cream into an ice cream cone or bowl….and
3.  INHALE!
My toddler always asks for "pink ice cream" as she loves the strawberry concoction, especially.  A healthy,       easy SWEET TREAT for you and your loved ones…just seconds away!  It's good for toddlers, babies and husbands!
---
[adsenseyu2]
---
HERE'S TO WARM WEATHER AND A HAPPY, HEALTHY SPRING!
---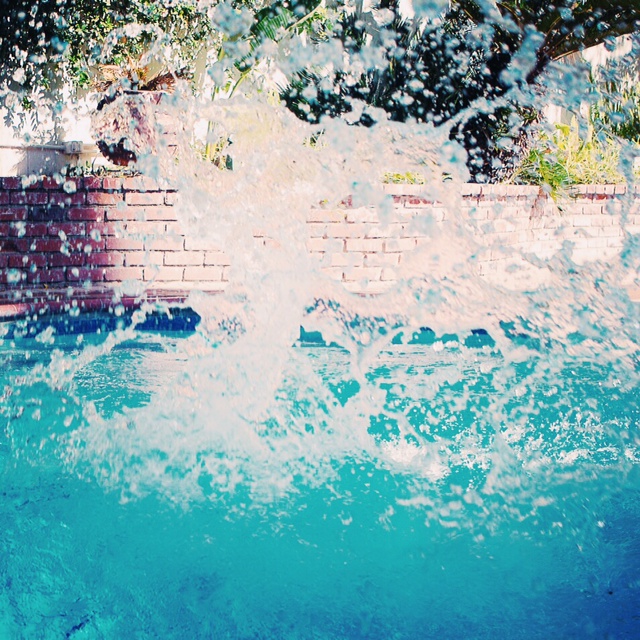 ---
[adsenseyu1]