Hi beauties! Thanks for checking out my list of the best vegan and vegetarian restaurants in Los Angeles. I've tried them all and I've narrowed them down to these top picks! Enjoy!
---
6 OF THE BEST VEGAN AND VEGETARIAN RESTAURANTS IN LOS ANGELES
REAL FOOD DAILY is my jam and I've been devouring their foods for about 20 years.  It's the only restaurant that serves 100% organic plant based foods grown exclusively through organic farming methods.  Without a doubt, RFD is one of the best vegan and vegetarian restaurants in Los Angeles.
They're known for their savory tacos and burgers — but my favorite all time, always, go-to meal is their Basic 5.  2 servings of sea veggies, greens, brown rice, blackened tempeh — with their spectacular peanut sauce.  And their vegan pudding and chocolate cake is ridonk.  Give it a whirl if you haven't already.
---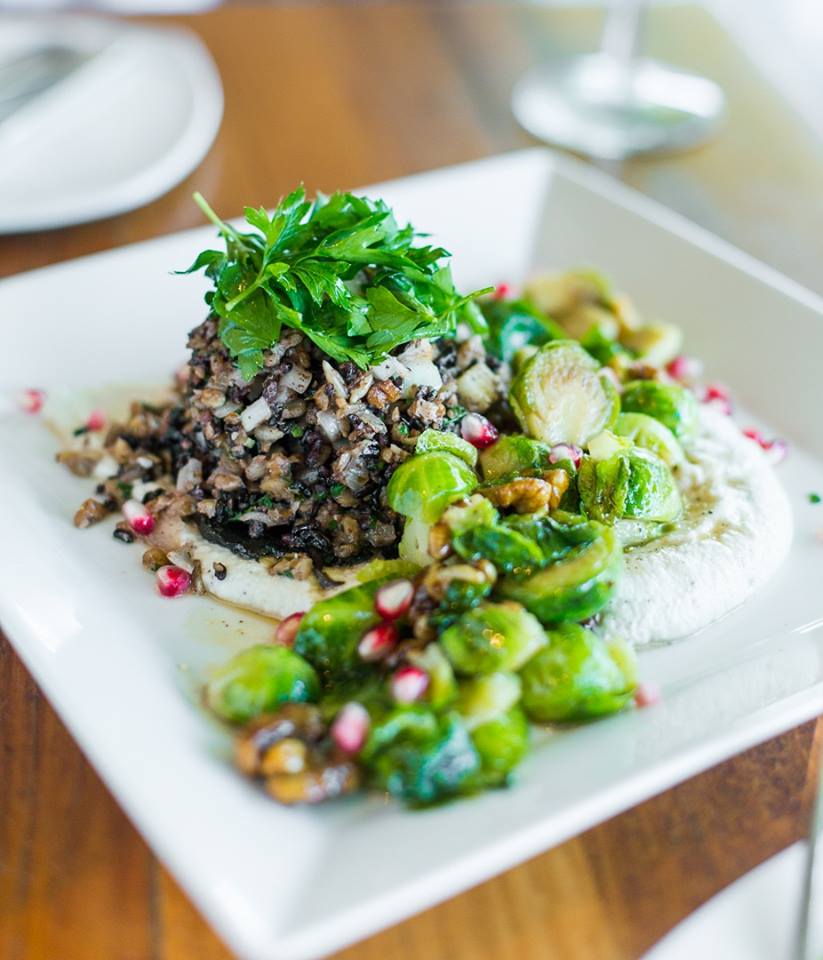 ---
If I had the money, I'd convince them to let me open a franchise.  I believe in this place that much.  They believe in sacred foods and service and optimal positivity.  Everything is delicious, beautiful and responsible.  Ooh – and their brussell sprouts are a yumfest!  The perfect texture, sweetness and crispiness.  And one of the best places for people watching too!
---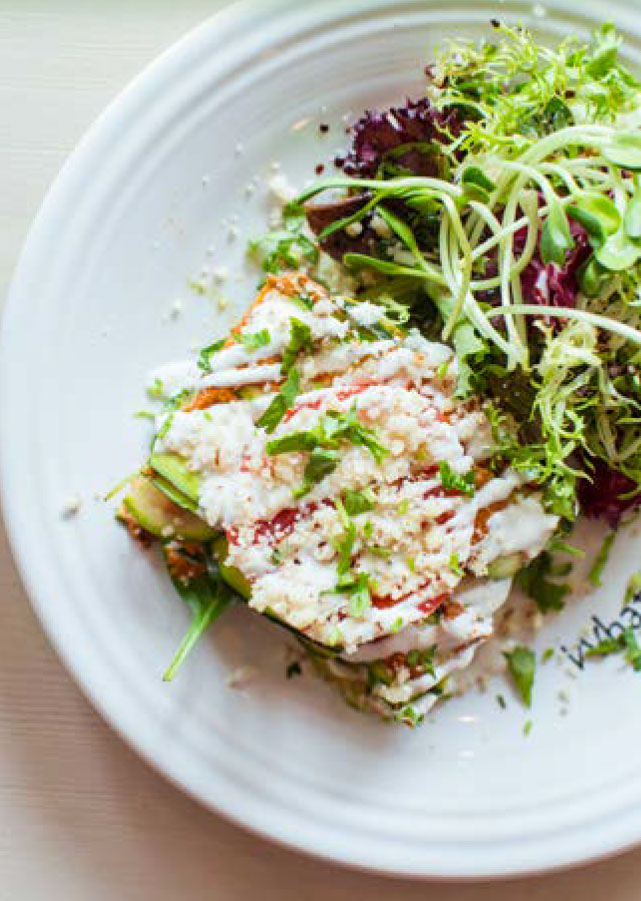 ---
[adsenseyu1]
---
This is the Four Seasons of vegan joints.  It's not your every day casual fare, but Crossroads is where you go for birthdays, anniversaries and special occasions for your veggie-lovin' loved ones.  The chicken and waffles, their beet salad and everything else – no words.  Their presentation is unbeatable.  Wanna meet be there and buy me dinner?
---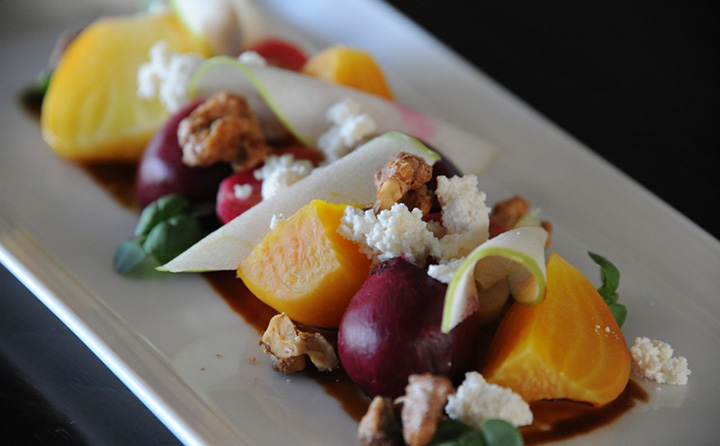 ---
My awesome meat and potato loving man brings me here or buys me take out from this incredible, happy land of organic love.   Everything is so darn flavorful.
Their outside patio is adorable and chic — a perfect kidless romantic getaway — or an adorable place to hang with your girlfriends.
---
---
[adsenseyu1]
---
---
I feel like this is the OG of vegan / vegetarian restaurants.  Follow Your Heart has been around since I was in high school and they have never diminished the quality or tastes of their foods.  Their sandwiches, their soups, their cookies, OH MY!  The best part is that this restaurant/market carries their salad dressings, mayonnaise and other grand products in super markets everywhere.  Their spicy ranch salad dressing and their VeganEgg are amaze.
---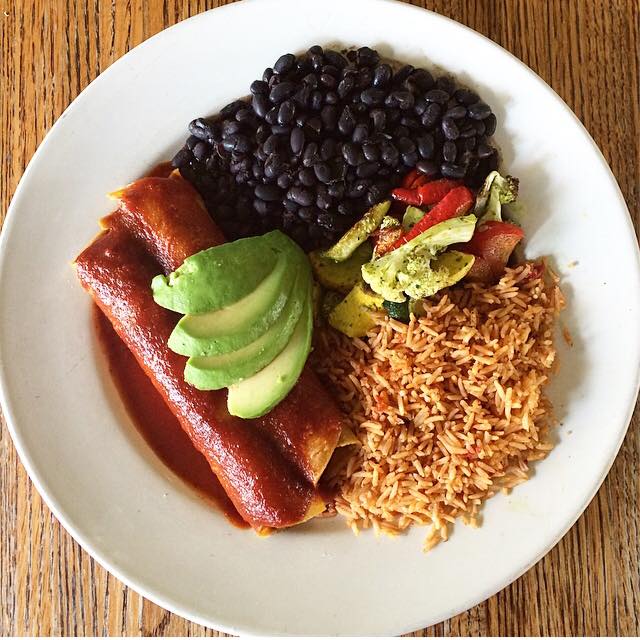 ---
My fellow Valley Girl Jackie took me to this hidden treasure in the deep, deep valley.  It's one of those places that have so many menu options with photos plastered to the wall.  You watch as the waiter brings orders to your neighbors' tables — and you want everything that they're ordering.  Well — the last time we were there, we ordered about 5 things and each dish was no less fabulous than the next.  And they have so many great soups and broths that are perfect for this cool, misty weather!  It's vegan, it's Vietnamese, it's Vinh Loi!
---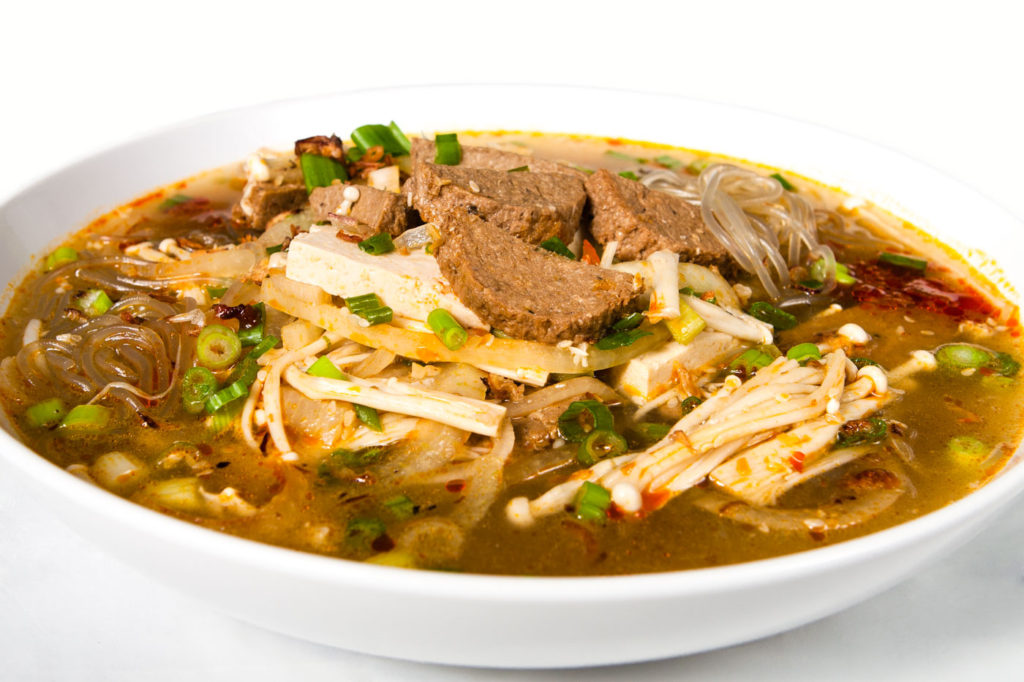 ---
+++ That's it for my list of the BEST VEGAN AND VEGETARIAN RESTAURANTS IN LOS ANGELES!  Stay tuned for my next segment of SEOUL SECRETS :: THE BEST KOREAN RESTAURANTS IN LOS ANGELES!  Kim Chee what?!
---
[adsenseyu5] [adsenseyu2]
---
+++ All photos courtesy of the respective fabulous vegan restaurant.