Last Sunday morning at 6:30 am, Eliana already had two eggs (and pizza) and she said she was still hungry.  Elana's Pantry to the rescue.  As I've mentioned in a previous post, she and her site are my go-to.
I tried this mini muffin recipe for the first time — and it was ridiculously easy and super delicious.  Eliana ate 4 and then said, "I would like 5 more please." If this puts nutrient-dense zucchini, eggs and coconut in her belly…..  DONE.
---
[adsenseyu1]
---
The best part is that it's crazy easy to make! These are the ingredients and the one-two steps.
Gluten-Free Chocolate Chip Zucchini Muffins Recipe
 INGREDIENTS
Combine DRY ingredients in a bowl (coconut flour, salt, baking soda and cinnamon)
Combine WET ingredients in a bowl (eggs, oil, honey and zucchini)
Mix DRY ingredients into WET thoroughly
Stir in chocolate chips
Grease a mini muffin tin with grapeseed oil (or coconut oil spray) (I opt for Trader Joe's coconut spray.)
Spoon approximately 1 tablespoon of batter into each muffin tin
Bake at 350° for 18-22 minutes
YUM IT UP!  Paleo Gluten Free Zucchini Chocolate Chip Muffins TO THE RESCUE!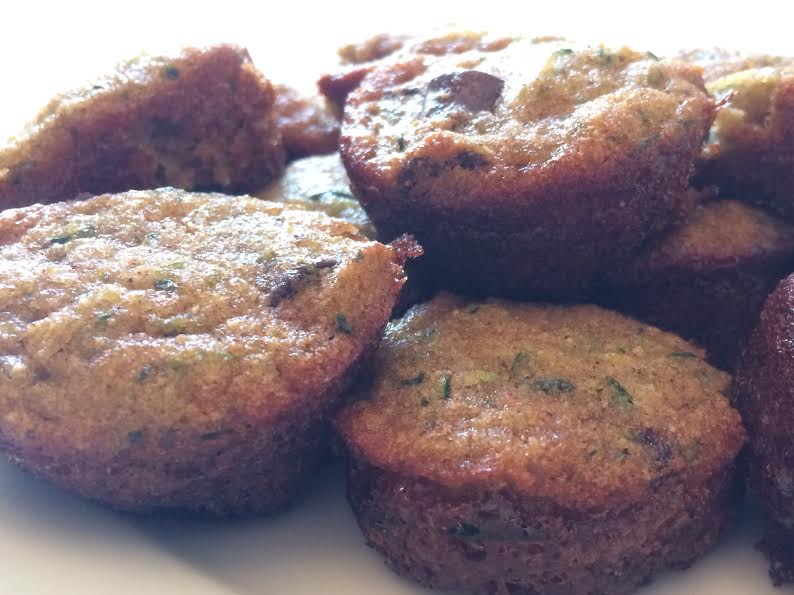 ---
[adsenseyu4][adsenseyu5]