Kimberly Snyder is the vision of health.  Clean skin, white teeth, toned, bubbly and vibrant.  In other words, she's a nutritionist — and one of LA's top ones.  She's the go-to for Drew Barrymore, Kerry Washington, Amanda Seyfried, Jenna Tatum and Channing Tatum and countless other healthy bodies and minds — and this devout vegan prescribes her GGS GLOWING GREEN SMOOTHIE to all of them.
GGS | KIMBERLY SNYDER'S GLOWING GREEN SMOOTHIE
It's clean and energizing — and I make a refreshing batch of this whenever I can.  I take it with me in the car, the gym or sip it as I'm working.  Kimberly Snyder prefers this over all the trendy pressed juices out there, as her recipe allows for all the fiber and amino acids to stay in the drink.  YUM YUM!  POOL TIME IS NEAR so no better time to release the bloat!
---
[adsenseyu1]
---
HERE ARE THE INGREDIENTS:
2 cups of cold water
1/4-1/4 head organic romaine lettuce
1/2 head chopped organic spinach (Kale works too!)
1 stalk organic celery
One cored and chopped organic apple (I love using a large organic Fuji apples since I love that fresh and tart sweet taste!)
1 cored and chopped organic pear
1 banana (I prefer using one frozen banana broken in half.)
juice of 1/2 organic lemon
1/3 bunch of organic parsley, including stems (optional)
(I like to throw in 1/2 – 1 cup of ice to make it extra cold.)
---
NEEDED:
above ingredients and a Vitamix
---
DIRECTIONS:
Put water and lettuce in blender. Blend at a low speed until smooth.
Add spinach, celery, organic apple, and pear, and blend at high speed.
Add parsley (which help chelate heavy metals from your body).
Finish with banana and lemon.
(I use less greens than she suggests since I enjoy my smoothie with a less thick consistency. It's more refreshing to me that way.  Just play around with it and make it to your liking!)
OH and one last thing!  She has a fabulous new book out.  A follow up to her last 2 New York Times bestsellers!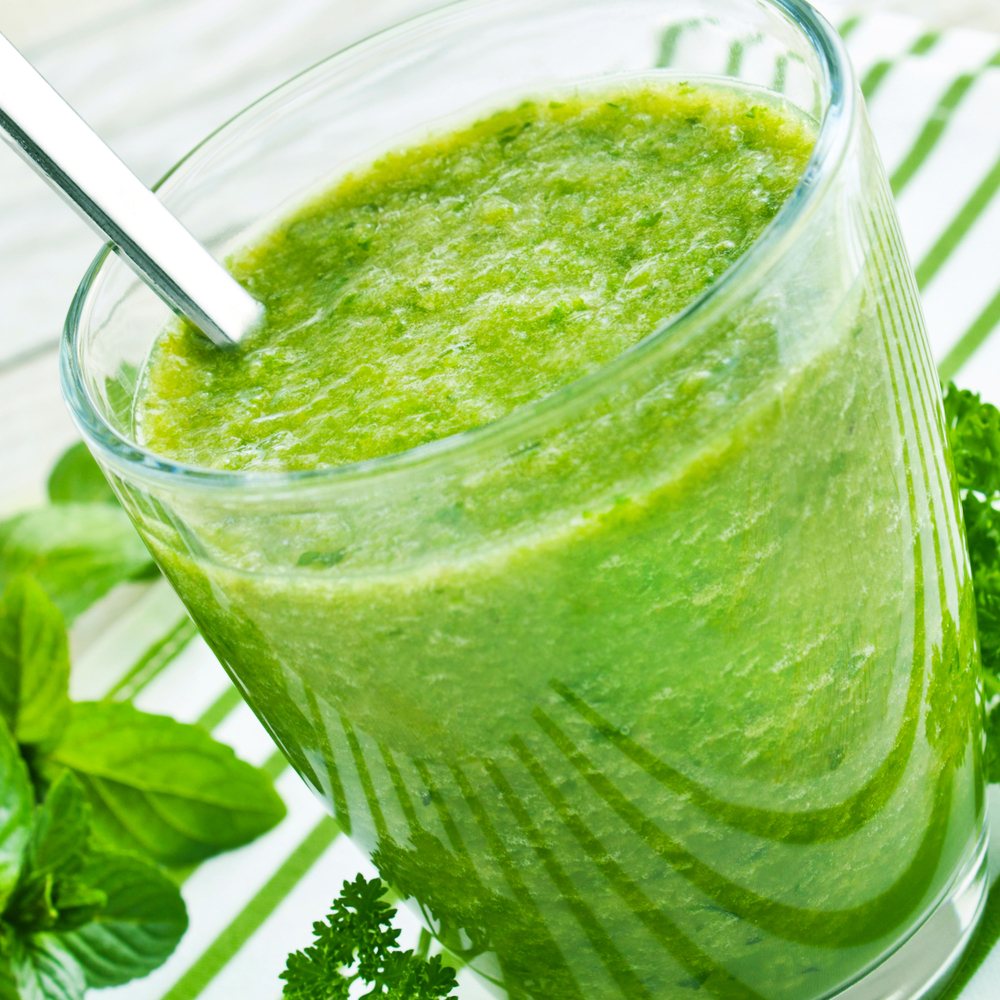 ---
[adsenseyu2]