CALIFORNIA PURE NATURALS
CALIFORNIA PURE NATURALS is the end all be all of clean skincare products! Their skincare line and their baby line (and their everything!) are organic, cruelty-free, gluten-free and made in California! And they follow the strictest guidelines of quality as they're certified organic by the USDA, the NSF International, the California Organic Products Act and by the FDA! For sure, those are prerequisites for me. Then what matters most is whether the products actually work!
I've been a fan of their CC cream since the line first came out and I discovered them at the Natural Products Expo West. Their magical potions are hydrating, nourishing, skin-correcting and anti-aging by utilizing blackberries as their age-defying ingredient! Due to the success over the years, they have added more products to their line — three of which are out this week. And their new magical antioxidant complex (which captures all of the benefits of antioxidants in the organic blackberries, kiwis, pomegranates, and grapes that grow in our lush California fields) makes these new products beautifying powerhouses.
---
[adsenseyu2]
---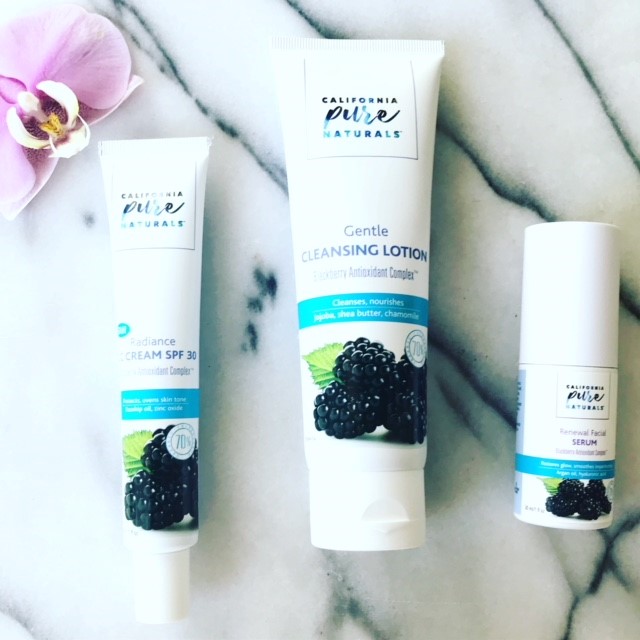 ---
[adsenseyu1]
---
CALIFORNIA PURE NATURALS :: 3 NEW SUMMER BEAUTY PRODUCTS YOU NEED RIGHT NOW
GENTLE CLEANSING LOTION
I am loving their new gentle cleanser. It is smooth and non-abrasive and smells like vanilla/blueberry cupcakes! I love watching all the dirt and makeup melt off my face and swim down the drain!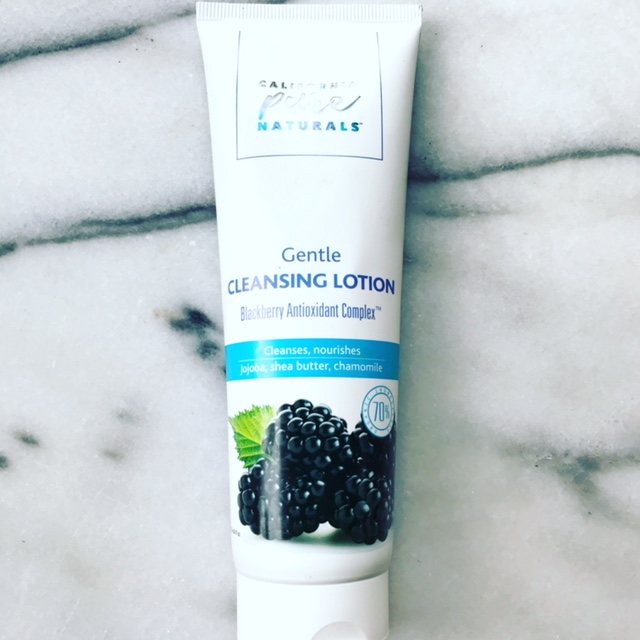 Then I follow it up with their new…..
RENEWAL FACIAL SERUM
I love this! This serum nourishes your skin deeply and effectively. The blackberry antioxidant complex penetrates deeply while the hyaluronic acid plumps up your skin! Oh, and you get a bonus cocktail with Vitamin C and E! It leaves your skin silky smooth and hydrated.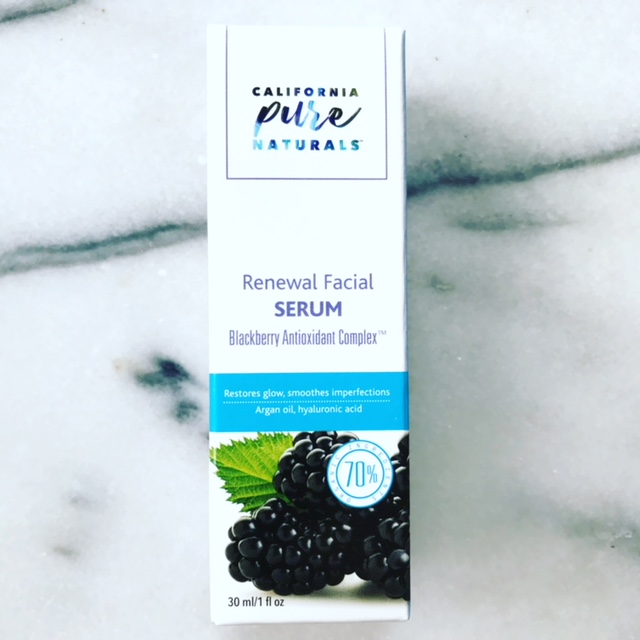 Then I top off my skin with….
CC CREAM SPF 30 RADIANCE
This too is the jam. It smells delicious and is so moisturizing — but the best part is that it's tinted and offers your skin the perfect glow and coverage. You're ready, willing and able to go about your day in a nanosecond! Imagine sun protection delivered to your face while natural pigments instantly blur the imperfections – while the CC Creams' natural oils simultaneously pamper your skin! Ooh la la! No one has time these days for K-beauty's 10 steps of self-care — so why not indulge in products that do all the multi-steps for you?!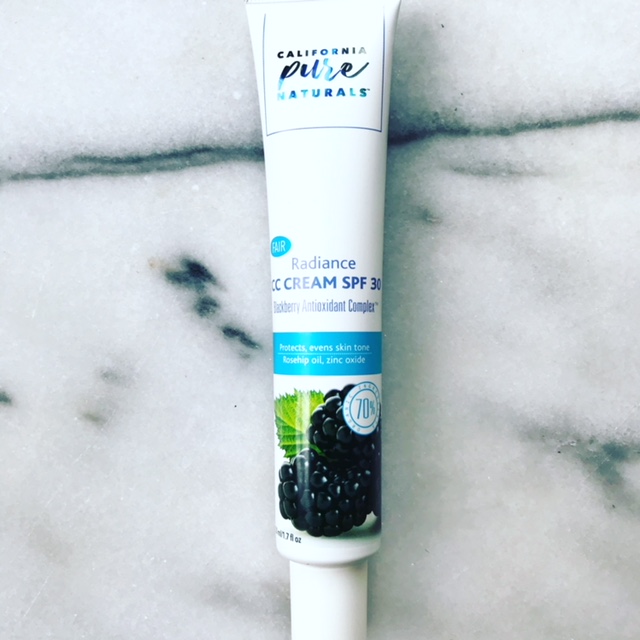 Oh, and fun fact: The founder of California Pure Naturals is the Korean chemist behind JASON'S sunscreen!
++ Thanks for reading! These are 3 new summer beauty products you need right now! Next, I'm going to try their hand cream. If it smells anything like their cleanser and serums – I'm already a devotee. Enjoy the rest of your July!
---
[adsenseyu5][adsenseyu4]