Although the sun and its shine will be leaving us soon, this in no way means it's our time to forego protection! I use sunscreen 365 days a year to aid against skin cancer, hyperpigmentation, premature aging – and a trillion more reasons.  The terrifying fact of the matter is …our ozone layer is being depleted — which results in increased radiation reaching our earth — and therefore, reaching us.  So, in sum… PROTECT using the best sunscreens for your face below.
Growing up, I used to slather baby oil all over…and then cruise on through L.A. with my white Jeep Wrangler's top down.  So – now, in my adult days, I'm paying the price.  I proactively preserve and work on improving the elasticity of my skin — and my face, especially.
---
[adsenseyu1]
---
BEST SUNSCREENS FOR YOUR FACE
Friends often ask which sunscreen I use because they know I'm obsessed with all things skincare.  So below is a list of my stash — and almost a copy | paste of an email I sent to my dear friend who told me she's been waiting for my blog on the best sunscreens for your face.
THE ORDINARY
The Ordinary's Mineral UV Filters SPF 30 with Antioxidants sunscreen combines ultra-refined zinc oxide and titanium dioxide with a bio-active antioxidant network, a bio-sugar hydration complex, skin-identical non-comedogenic lipids and a Tasmanian pepperberry rich in flavanones, anthocyanin and minerals. It works its protective magic with zero skin irritation. I love it in conjunction with The Ordinary Survival O (to protect against blue light damage)!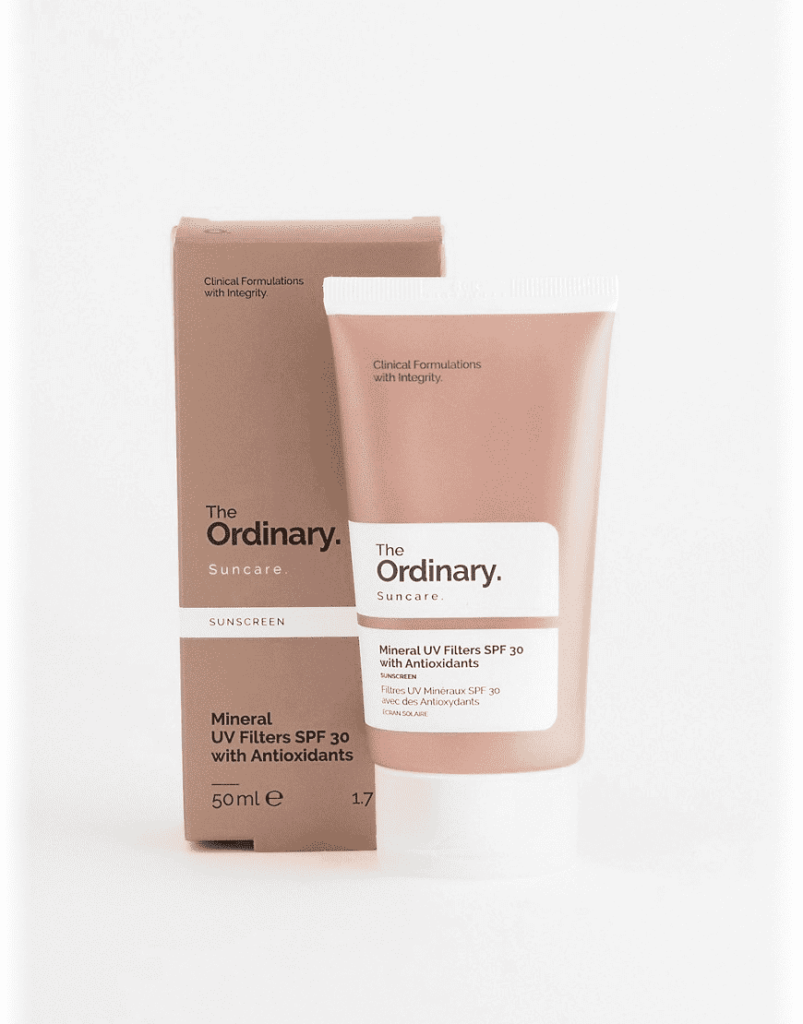 SHISEIDO
My ultimate favorite sunscreen for the face is by SHISEIDO.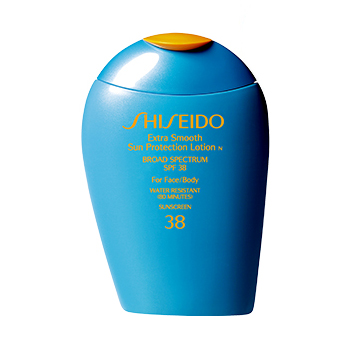 ---
It's smooth and easy in application — and I often don't feel the need to wear makeup after since this alone gives you a nice dewy finish.  However, if you're feeling the need to doll yourself up, this sunscreen enables the perfect canvas — and makeup goes on smooooooooothly and elegantly.
+++ TIP:  the APPLICATION of the sunscreen (and all moisturizes, serums, eye creams etc.) matter.  PAT it on. ..this is what all skincare-forward Koreans do…don't just smear it on the face.  PAT PAT PAT.  My cousins in Korea all do this — and the 40 year olds look like they're in their 20s.  (Or watch any Korean beauty skincare vid!)  It takes more time — but it makes a difference and allows the product to soak into the skin…and it gives the skin the perfect glow!
---
COLORESCIENCE
Then I use COLORESCIENCE as maintenance throughout the day.  It's heftier in fee (but still affordable), but it lasts a long time — and I always justify skin preservation as an investment.  It's a mineral formula that is free of chemicals and dyes — and is even safe for those with the most sensitive of skin.  (And for kids too!)  We all know that one mere morning application of sunscreen just ain't enough — so I use COLORESCIENCE to reapply throughout the day!  (Just stash it in your purse!)  If I'm walking to lunch, a meeting….or heading out to meet friends at 3pm — the last thing I want is to reapply my face.  Just dust it on your already made mug for a quick refresher!  Easy.
---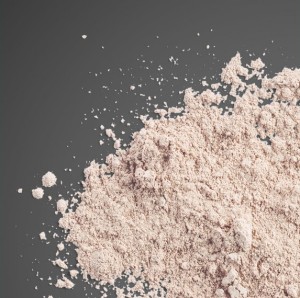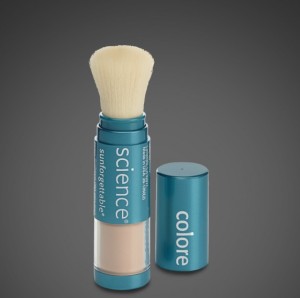 ---
---
JASON
FOR EVERYDAY BODY SUN PROTECTION, I — USE JASON NATURAL SUNSCREEN.  You can buy it at Whole Foods or Vitacost.com.  Mmmmm…and it smells like vacation.  People always ask me what I'm wearing….and well…..I tell them, "SUNSCREEN!"
---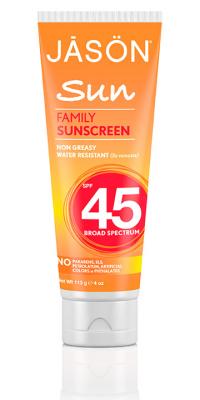 ---
BADGER
FOR THE BEACH + FOR MY BABIES. When I head to the beach and want FULL PROTECTION on my face and neck — and don't really care if I'm sporting a white ghostly look, I shoot for BADGER.  Because this sunscreen goes on opaque, it's not necessarily conducive for the everyday workday look. However, the protection it delivers is probably the best of my listed bunch.  Slather on the BADGER.  
---
[adsenseyu4]
---
Plus, it is the highest rated by Environmental Working Group — so I fully trust drenching my kids in it! And REVIEWS.COM agrees with me too! But, if you're at a brunch, an afternoon wedding or a company retreat…go for the ones above.
---