It turns out it's not just UV rays that hit us at the beach that we need to be weary about. A pervasive culprit in today's world is the ubiquitous blue light emanating from our phones and computers. They are wreaking having on your delicate facial skin – from fine lines and wrinkles to hyperpigmentation and collagen loss. Who knew that our Instagram habits before bedtime have been doing so much damage. I've been scouring the internet and beauty counters for answers on the best way to avoid skin damage from your phone.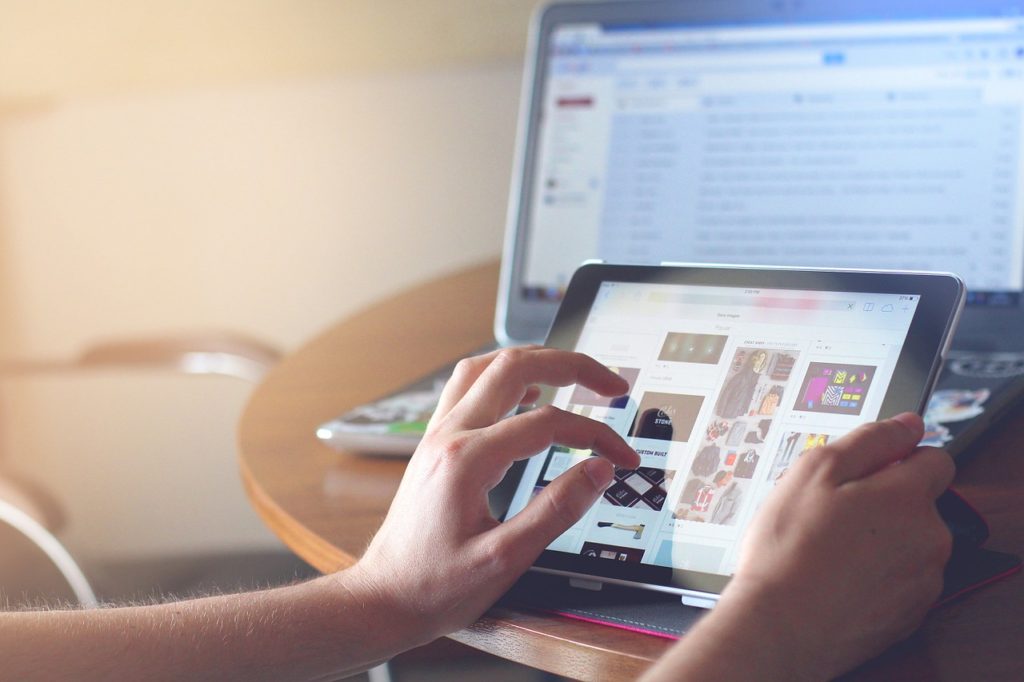 And I came across The Ordinary's SURVIVAL.
(You know I'm a sucker for all things The Ordinary!)
BEST WAY TO AVOID SKIN DAMAGE FROM YOUR PHONE
The best way to avoid skin damage from your phone and computer is not only to use the dimmest setting of light on your devices — but to be proactive in covering up our skin with skincare products that minimize the effects of HEV.
WHAT IS BLUE LIGHT?
Blue light aka High Energy Visible (HEV) light is the brightness and light that comes from our iPhones, iPads, televisions, computers — and studies are revealing that they lead to skin damage, skin discoloration and premature aging. Think about all those hours that you spend in front of your phones and computers. For me, it's at least 12 hours a day.
NIH studies show that it's producing oxidative stress on the skin.
"Results suggest that blue light contributes to skin aging similar to UVA." – NIH
WHAT IS DECIEM'S SURVIVAL.O?
DECIEM'S Survival defends your skin against environmental and lifestyle-related assaults through their four networked protection systems. Its formulations offer a broad selection of advanced technologies to target the effects of oxygen radicals including the superoxide radical, nitrogen radicals, carbonyl radicals, glycation and advanced glycation end-products (AGE), pollution, smog, stress, infrared and blue light.
It's been a lifesaver for me!
WHEN TO USE
You can use this at nighttime or during the day (in conjunction with your sunscreen). I put it on every morning – after my serum – but before my sunscreen and face oil.
WHERE TO BUY
$25 at Net a Porter or on The Deciem's website.
---
[adsenseyu2][adsenseyu1]