Not only do we need to shield our faces from the sun — but our skin is enduring so much damage from the blue light emanating from our computers and phones. They are wreaking havoc on our delicate facial skin – and causing fine lines, wrinkles, collagen loss and hyperpigmentation. Here are my top 3 beauty products that will protect you from blue light.
3 BEAUTY PRODUCTS THAT PROTECT YOU FROM BLUE LIGHT
WHAT IS BLUE LIGHT?
Blue light aka High Energy Visible (HEV) light is the brightness and light that comes from our iPhones, iPads, televisions, computers — and studies are revealing that they lead to skin damage, skin discoloration and premature aging. Think about all those hours that you spend in front of your phones and computers.
DECIEM'S Survival targets the effects of oxygen radicals including the superoxide radicals, nitrogen radicals, carbonyl radicals, glycation and advanced glycation end-products (AGE), pollution, smog, stress, infrared and blue light! I use this religiously.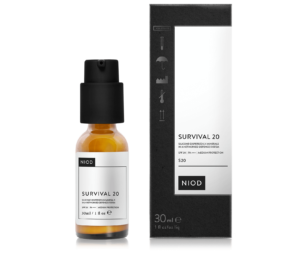 $25 at Net a Porter or on The Deciem's website.
---
The texture of this sunscreen is to-die-for! It literally feels like silk. And yes, I do mean that. Literally. Coola's Silk Sunscreen has a fast-absorbing, organic formula that defends against lightwaves. So it fights both the indoor and outdoor enemies!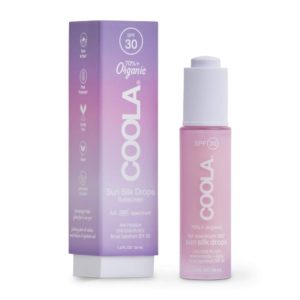 $46 on Amazon.
---
This is my favorite product in the Supergoop line, and has a velvety silky finish super similar to Coola. Their Unseen Sunscreen defends against blue light, UVA and UVC rays! It will even give you a gorgeous canvas for your makeup application.
$34 on Amazon.
---
[adsenseyu1][adsenseyu2]