Summer's hot heat is transitioning to cooler, drier air — and the seasonal change may have a larger impact on our skin than you may think. The cold air can leave you with dry and damaged skin leaving you with fine lines and wrinkles, redness, dry patches and more!
So I have set out my fail-proof guide to skincare for cold weather! It will keep your skin fresh, hydrated and dewy all winter long.
SKINCARE FOR COLD WEATHER
Fall and Winter may pose a special problem because the humidity is low both outdoors and indoors and the water content of the epidermis reflects the humidity around it.
I've been getting a lot of compliments on my skin lately – despite this transition in weather so I have laid out my routine for you to see!
Use a humidifier in your bedroom to raise the humidity level. This will keep moisture in the air and in your skin.
We have this one. It's been great to combat dry skin and chapped lips!
---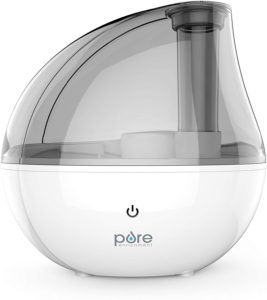 ---
FACE CLEANSERS
You need a clean canvas. So focus on always removing your makeup and detoxifying your skin, first and foremost!
Their Even Tone Cleansing Bar has been my new holy grail in terms of getting rid of dirt from my skin and leaving it with a clean finish! It has drastically improved the appearance of uneven skin tone and dark spots — and is great for all skin types.
I am continuing to use this during my transition from Summer to Fall.
If you have sensitive skin and the ClearTone Advanced Technology (Kojic Acid, Alpha Arbutin, Azelaic Acid, Niacinamide, Vitamin A and L-glutathione) is too much – then go for Better Skin Co's gentle cleanser. (see below)
This gentle cleanser is infused with charcoal, aloe, french aloe and green tea to detoxify, cleanse and moisturize your skin.
(Anything from The Better Skin Co. is a win and always gentle on your skin.)
---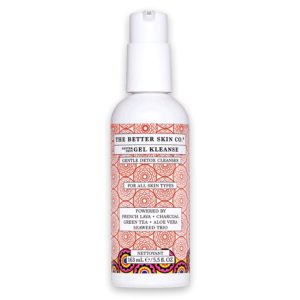 Available at Bloomingdales or Amazon.
---
SERUMS
I have two steps in my serum routine right now.
THE ORDINARY ARGIRELINE SOLUTION 10%
This is the no-Botox Botox. Need I say more?
I just did a post on it.
---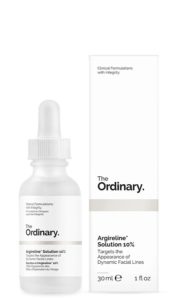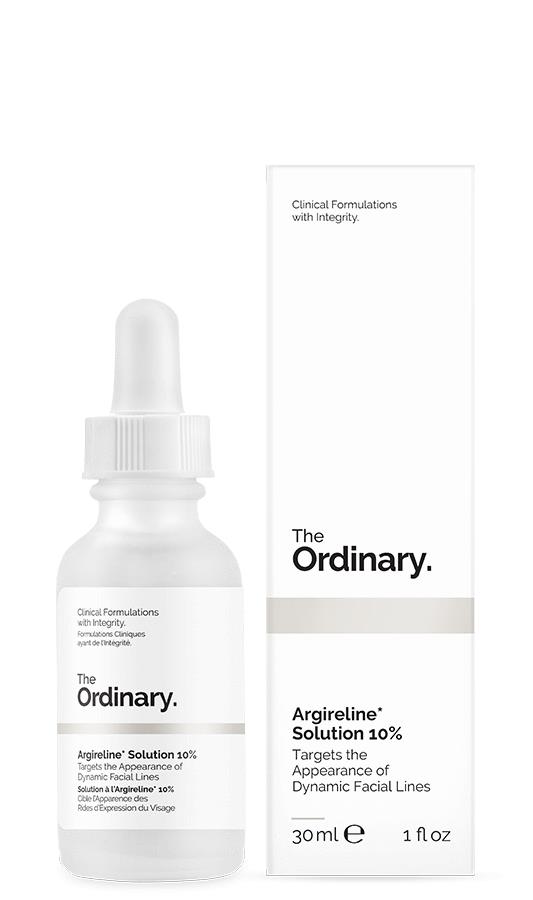 ---
Immediately after cleansing and applying The Ordinary's Argireline serum, I slather on Maelove's Glow Serum. It's a newfound love of mine. After I purchased one, I immediately bought two more.
I'm not in love with the smell but I love the watery texture and the immediate glowy effects. Its active ingredients are Vitamin C, Vitamin E, ferulic acid and hyaluronic acid.
---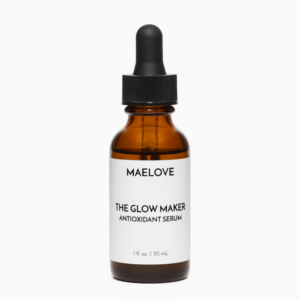 ---
FACE OIL
Then you lock in all the magic and hydration with a high-quality face oil!
Needless to say, I use SEOULFULL SKIN FOOD'S Good Karma K-Beauty Face Oil once or twice a day.
People worry about oil clogging pores – but with the right (and clean!) one, it will give you that Winter skin glow, without complications. Seoulfull Skin Food is packed with antioxidants and wrinkle and hyperpigmentation fighting ingredients such as organic watermelon seed oil, organic rosehip seed oil, organic jojoba oil, organic frankincense and organic sandalwood.
Apply drops into the palm of your hand, warm it up — and then apply on skin immediately after your cleanser and serums.
(You can also apply it on its own on those days when you just don't have the time. Just cleanse your face and apply the oil onto damp skin on your cheeks, cheekbones, neck and decollete.)
Seoulfull is available online or in person at The Pantry LA (on Melrose) and at GBK Brand Bar at The Kimpton Hotel.
---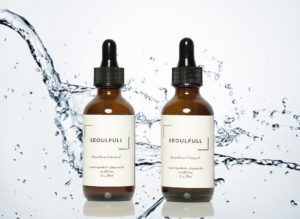 ---
This all-purpose buttery balm is made with nourishing, healing, and natural ingredients like calendula, organic mango butter, pomegranate, avocado, carrot, broccoli, and chia seed oil. Put it on those lips, cuticles and back of hands!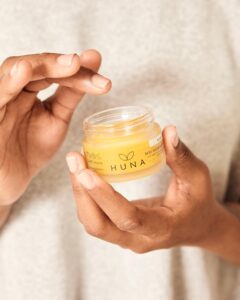 ---
++ And there you go! Stay hydrated inside and out — and never forget your sunscreen as the last step in your skincare routine (and before applying makeup)!
---
[adsenseyu2][adsenseyu1]