I am a disciple of Deciem's The Ordinary. I love the efficacy, the price point, the gorgeous frosty packaging. And I've sung the praises of this brand before. I was reminded of the awesomeness when I came across an article in Byrdie that mentioned one of their products, The Ordinary Argireline Solution 10%.
The Ordinary Argireline Solution 10% was hailed as the no-Botox Botox by Byrdie, so I had to give it a try!
It claimed that there was a magical ingredient that plumps you up! I don't do Botox and fillers – but I'm down to try potions that market themselves as giving you the same effect.
WHAT IS ARGIRELINE?
ARGIRELINE is a chain of amino acids used in skincare formulas that prevents the muscle movement that leads to wrinkles.
---
Argireline, a synthetic peptide, which is patterned from the N-terminal end of the protein SNAP-25, can both reduce the degree of existing facial wrinkles and demonstrate effectively against their development. In our past studies, we found out that Argireline had a significant anti-wrinkle effect in Chinese subjects and that it was safe and well-tolerated. – NIH
---
Argireline also promotes collagen production — which is always a win! Who doesn't want plump and dewy skin!?
And as it turns out, I am now a convert! I have been using The Ordinary Argireline Solution 10% for a few weeks now and have found great results. I squirt some onto the palm of my left hand. Then I take my right finger to dab it in my eye area, frown lines and upper lip area. Then I dab a fair amount on my forehead and wipe the extra onto the back of my hands — Voila!
I'm not sure I can go without this now!
---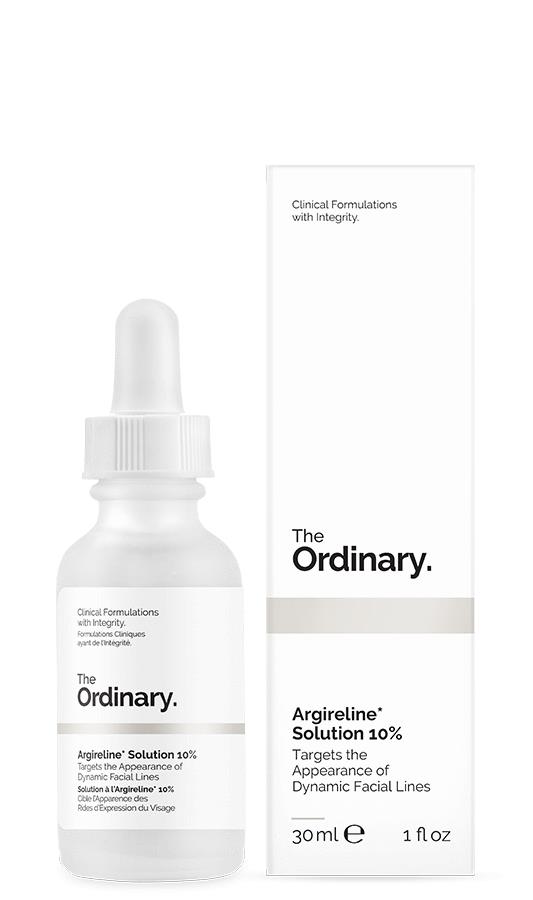 ---
Another one of their magical cult faves is The Ordinary Buffet – which, yes, is a Vegas buffet of goodness that acts as a multi-tasking powerhouse. Why? It's packed with hyaluronic acid and wrinkle-fighting amino acids — and it contains a specifically designed peptide, Matrixyl 3000, which stimulates collagen production and repairs skin.
Apply it to clean skin in the morning and night.
---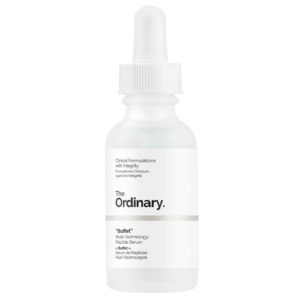 ---
And then there is The Ordinary's Matrixyl and HA cocktail! It's a super fab peptide formulation created to target fine lines and wrinkles.
And for those who want to know the scientific detes, Matrixyl is a highly-effective peptide composition that contains two generations of matrixyl (matrixyl 3000 and matrixyl synthe'6) at a combined concentration of 10 percent by weight in a specialized hyaluronic acid delivery system.
Who needs more HA Instacarted to our faces? Me, that's who!

---
++ And there you go!
If you're going to go for one, get The Ordinary – Argireline. But they all have their unique purposes and special wand. So if you can, go for them all! I am so obsessed with all of The Ordinary's products! They will leave you feeling rich and pampered.
---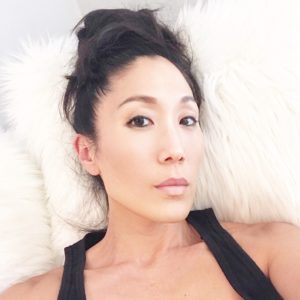 ---
[adsenseyu1][adsenseyu2]