After we spend tender loving care with respect to skincare, why spoil it with toxic makeup? ROEN BEAUTY is committed to creating innovative, fashion-forward, high-performing and non-toxic cosmetics — which is why this brand has been all the rave for me in 2021.
ROEN BEAUTY partnered with cosmetic labs to develop formulas that meet the European Union's standards for clean cosmetics, which are the strictest standards of clean beauty in the world. (The US bans only 11 harmful ingredients while the EU bans 1300!)
---
The EU law  bans 1,328 chemicals from cosmetics that are known or suspected to cause cancer, genetic mutation, reproductive harm or birth defects.  In comparison, the U.S. FDA has only banned or restricted 11 chemicals from cosmetics. Unlike the United States, EU law requires pre-market safety assessments of cosmetics, mandatory registration of cosmetic products, government authorization for the use of nanomaterials and prohibits animal testing for cosmetic purposes. – SafeCosmetics.org
---
Their lip glosses and eye shadows are clean and skinimalist and to-die-for – and they gorgeously lift your natural beauty.
ROEN BEAUTY LIP GLOSSES
Roen's lip glosses are a non-sticky alternative to classic lip glosses. (I know we're all pulling our hair way up high when we decide it's a lip gloss day. There's nothing worse than those pesky hair strands sticking to your lips!)
Instead, Roen's glosses nourish and regenerate without the sticky mess. The beautiful hues and gorgeous high gloss are not compromised!
I'm obsessed with their SCOUT deep berry and CHARLIE dusty rose. Check them out!
$26 at RoenBeauty.com or Sephora.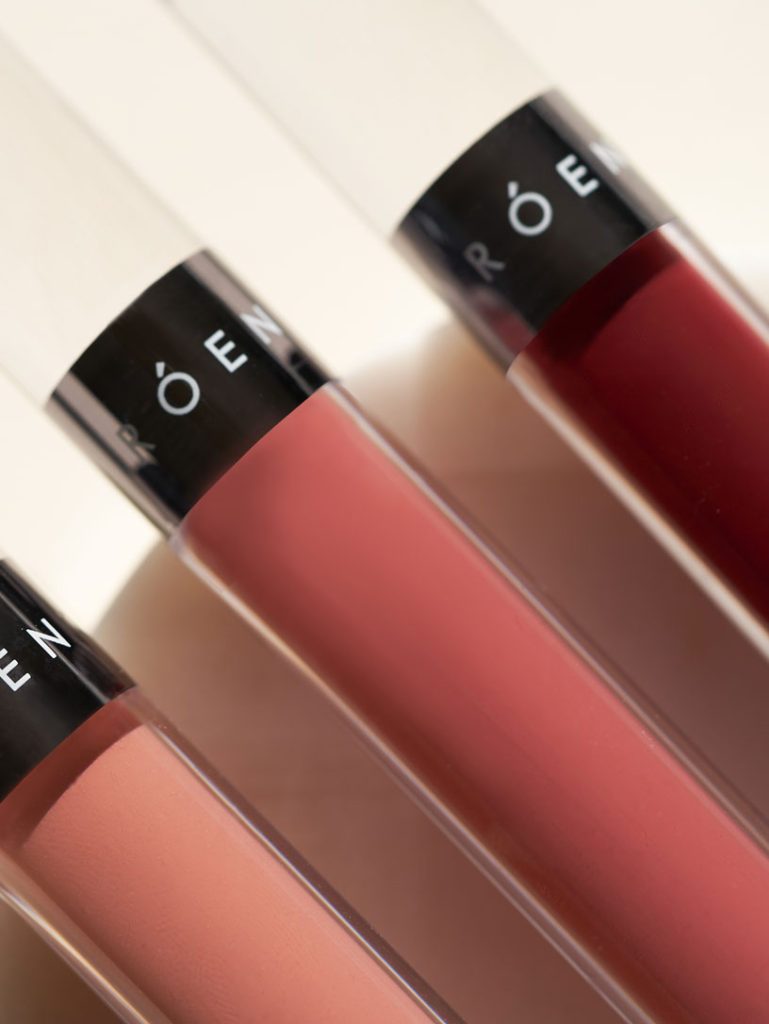 RÓEN BEAUTY EYESHADOWS
Eyeshadows always scare me since I'm the furthest from a makeup artist. Roen's pallets are for the novice user and no color will go unused! They blend easily and smoothly and will never cake.
$42 at RoenBeauty.com or Sephora or Saks.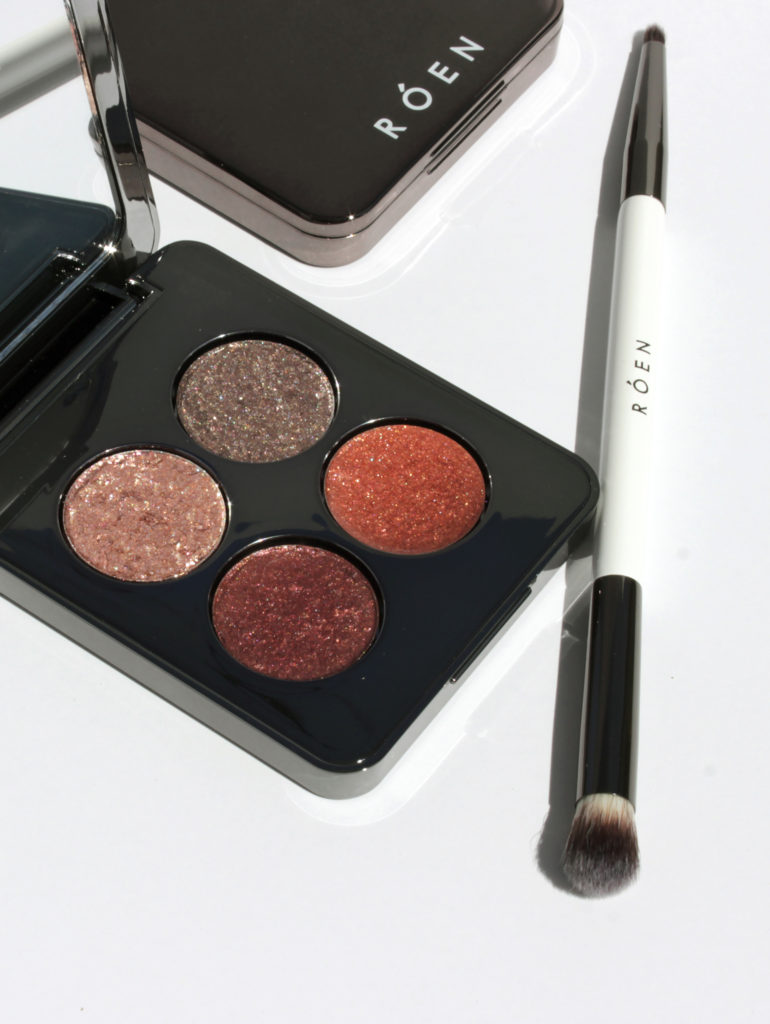 RÓEN BEAUTY BRUSH
And you can't fully enjoy the lushness of the shadows without their brush! It's fab for blending and smudging and as said Rosie Huntington Whiteley said, "[It's] a great brush for all eyeshadows, but particularly shadow with a metallic cream finish."
$32 on Roenbeauty.com.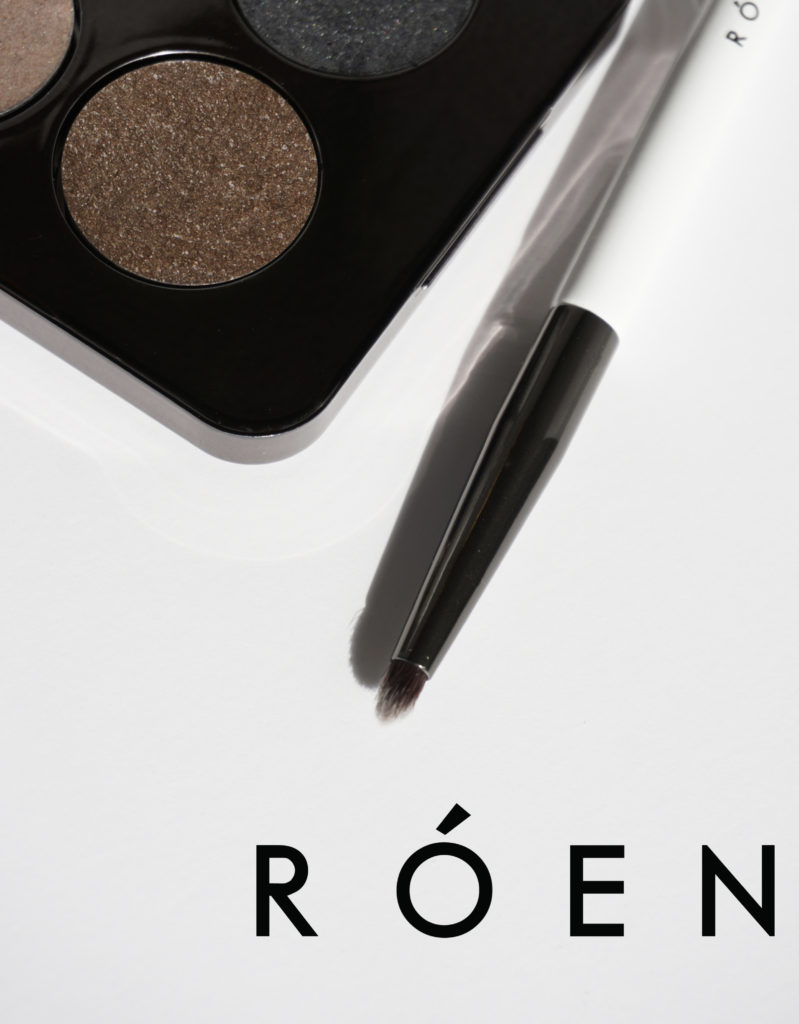 ---
++ There you go! Thanks for reading my post on my new favorite vegan beauty brand, RÓEN BEAUTY. It takes you everywhere beautiful you need to go – without harming any animals or our Mother Earth.
---
[adsenseyu2][adsenseyu1]