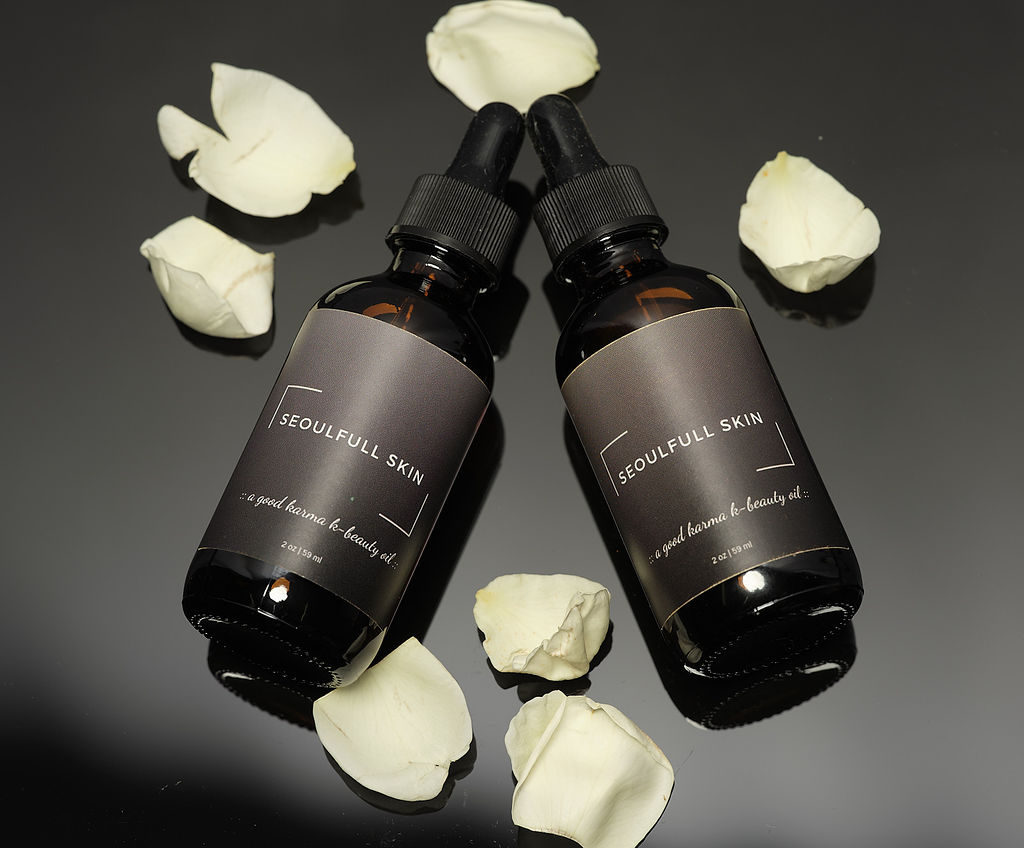 K-BEAUTY
The K-Beauty market has taken the world on by storm – and for good reason! But with that comes a million decisions to make and lots of products to try! (And I've purchased and tried them all!) Today I have taken the best ingredients from my favorite products (as well as the best Korean beauty secrets I have inherited since childhood) and combined them into what I know is the new best Korean face oil. It's unisex and made of organic and natural ingredients.
It's called SEOULFULL SKIN — a Good Karma K-Beauty Oil.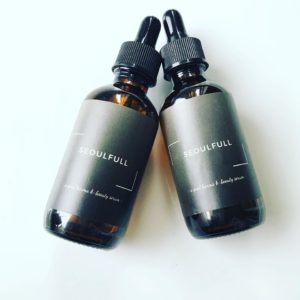 Buy Seoulfull
The ingredients are clean — and the packaging is matte black and super-chic so it sits perfectly on your vanity.
These 2-ounce bottles have sold out quickly at the local pop up shops and trunk shows so I decided to put them up on the site so you can buy them directly from the ease of your own home.
It's $45 with free shipping – and even better than that is…it's unisex! So tell your dad, brother, significant other to get the new best Korean face oil… you're welcome.
Oh, and look for it at The Pantry LA on Melrose in December.  It's a couple of doors down from Fred Segal — and it will be the coolest holistic lifestyle haven in LA.
++ AVAILABLE BY SUBSCRIPTION ONLY.
---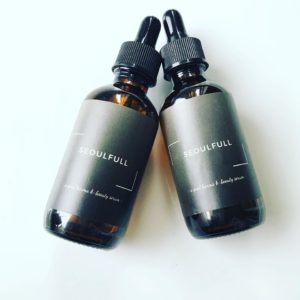 SEOULFULL SKIN INSTRUCTIONS
For daytime use: Apply a few drops onto the palm of your hand and rub hands to warm oil. Apply onto face, neck and desired areas until absorbed and before sunscreen and makeup.
For nighttime use: Apply oil as the last step in your routine or on its own.
SEOULFULL SKIN INGREDIENTS
+ organic citrullus lanatus: hydrates, reduces sun damage, fights acne, detoxifies, diminishes dark circles
+ organic jojoba oil: moisturizes, reduces wrinkles and fine lines, fights bacteria
+ organic rosehip seed oil: reduces scars, hydrates, corrects dark spots and fine lines, stimulates collagen, combats free radicals that cause aging, helps with eczema and scarring
+ organic vitamin e oil: reduces the appearance of scars, combats dry skin
+ organic frankincense: reduces the appearance of large pores and acne blemishes, tightens skin
+ organic sandalwood: reduces signs of aging, exfoliates, enhances brightness
+ natural fragrance oil (paraben-free, phthalate-free, acetone-free)
+ In Korea, the number 7 symbolizes the concept of good luck and all positive benefits that surround it.
NOW AVAILABLE ONLINE | ALLOW 7 DAYS FOR DELIVERY