Nature's Fusions Essential Oils
The best part of being a blogger in the natural and healthy lifestyle space is being introduced to all the latest and greatest in the field. I'm a long time avid fan of creating my own essential oil blends – whether it's for clearing my headspace and infusing the air with lavendar and eucalyptus, cleaning my yoga mat with lavendar, tea tree oil and witch hazel  — or dropping some peppermint and oregano oils in my water to heal my gut. Included in this month's New Hope Blogger Box was a brand that was new to me called Nature's Fusions Essential Oils. They do the work and blending for you so you don't have to.
---
[adsenseyu1]
---
For those of you who don't know, Nature's Fusion is a family run business based out of Utah whose mission has been to give people the tools to live a healthy and natural life. In fact, their company is based on three tenets: Quality, Integrity and The Forever Guarantee.
Quality: They commit to sourcing the highest quality oils from around the world and work with supplies who practice sustainable farming.
Integrity: They don't make broad claims that other companies do such as an ablity to cure cancer or the Flu. They adhere to FDA guidelines while supporting the international essential oils community.
The Forever Guarantee: If you're dissatisfied for any reason, return the product for a full refund.
---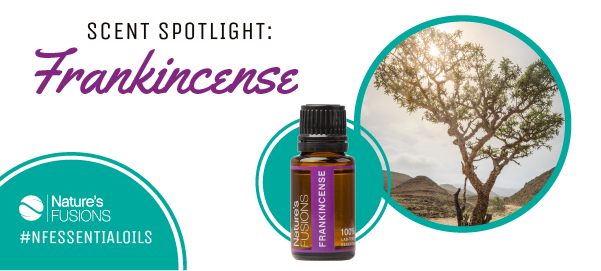 ---
They have their single oils like Frankincense and Bergamot – both of which I add to my facial moisturizers ever since my accupunturist told me he adds them to his. (And he is in his 40s! but looks like he's 27.) But my Nature's Fusions favorites are the blends!! Here are the ones I tried and why they knocked my socks off!
---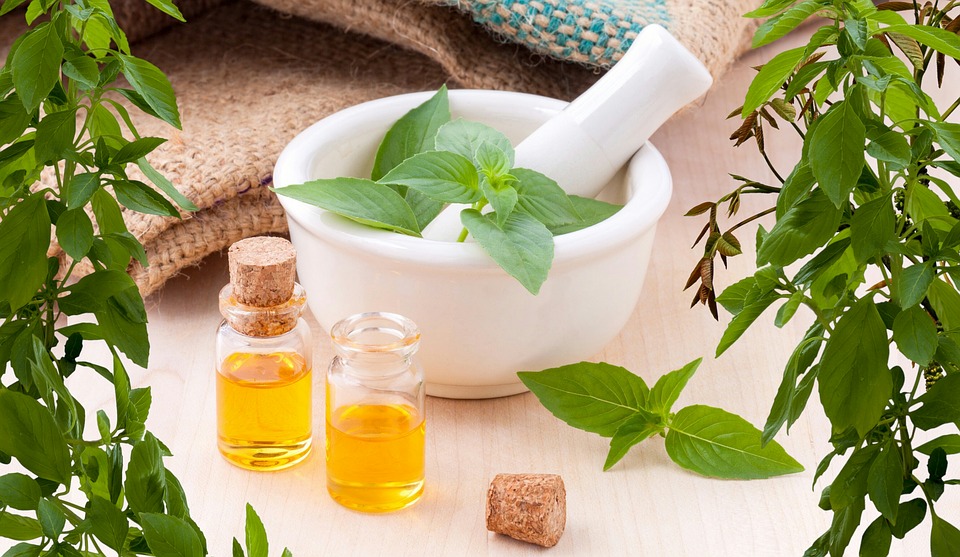 ---
This contains clove, lemon, cinnamon bark, eucalyptus, peppermint and oregano and you can add it to cleaning solutions or hand soap, which is what I do.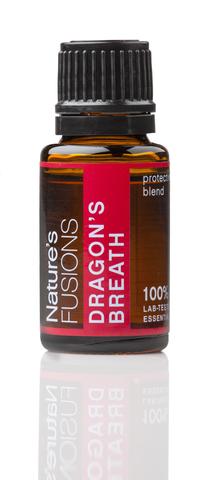 ---
Apply this to the temples and the back of the neck — and you get a warming and cooling sensation. The warming (fire) sensation is caused by the marjoram and wintergreen — and the cooling (ice) sensation is frrom the peppermint. Ahhh.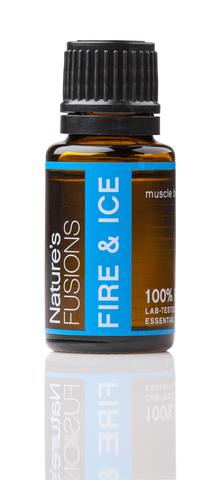 ---
Apply this to the hands, cup your hands over your nose and then breathe. This amazing fusion of laurel leaf, lemon, eucalyptus and mint is designed to support healthy and healing breathing.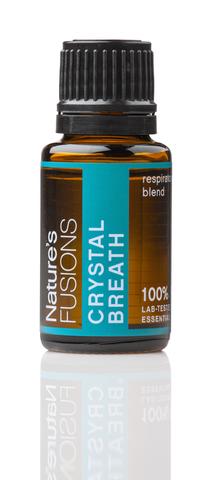 ---
++ What's not to love. Give them a whirl and let me know what you think! Thank you Nature's Fusions for your supportive products and responsible  practices — and thank you to the New Hope Network!
---
[adsenseyu5][adsenseyu4]