BEST BENTO BOX
THIS bento box absolutely, totally, completed saved me. It's the best bento box on the planet and I don't say that lightly. Like any mom with a kid starting in kindergarten, I was a little fearful of how I was going to send my kiddie off into the herds. We were spoiled by her preschool where she was fed a gazillion snacks and meals all day — all healthy and all hot. Eliana would get salmon, rice, broccoli one day. Tortellini on another. And sun butter sandwiches and cucumbers as snacks. And now she's off to a land where kids eat sugar filled granola bars and Capri Suns. Ay dios mio!
---
[adsenseyu1]
---
BUY THE BEST BENTO BOX ON THE PLANET!
Well, fret no further! My sister gave me her hand me down bento boxes (that her boys used and loved) and now we get to reap the benefits! It's really the best! It keeps the hot food HOT and the cold food cold! Exactly as it's meant to do. Eliana loves her lunch every day since she gets her favorite hot pasta as well as her favorite snacks on the side: crisp cucumber slices and strawberries.
---
The insulation is crazy and the science behind the separate temperature zones is nuts.
And even the bento box snaps super securely. So you don't have to be the kid (like me) whose lunch box flew wide open when racing to class.
Not only is your kid left happy and well fed, you and your kiddo are taking part in saving the planet. No more paper bags! Thank you, OMIE LIFE!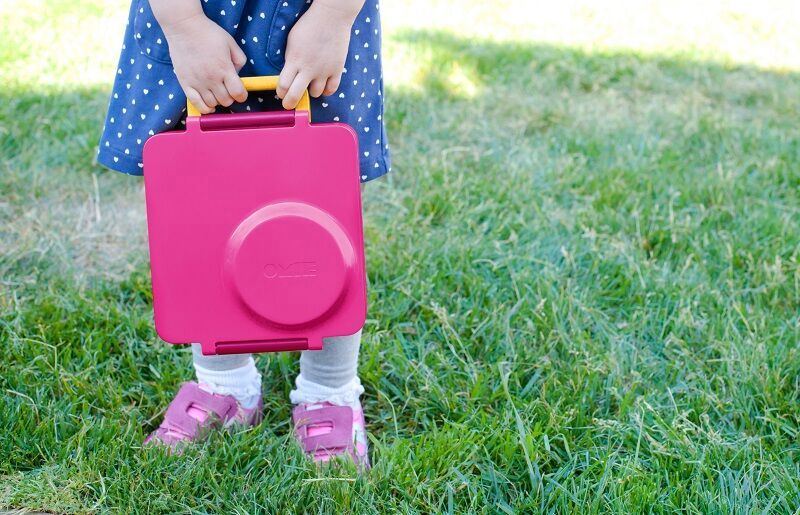 BUY IT HERE!
---
[adsenseyu1][adsenseyu2]