ORLY SEC AND DRY
Most of you can sympathize with the reality of time-deficient days and the stress and need to look and feel good about yourself. Clean, manicured nails are the easy and instant way to feel put together.  I only have the time these days to get a mani pedi once a month – so what I rely on is mani-pedi maintenance! There are two nail resuscitators that allow me to do this:  Orly Sec and Dry and OPI's Nail Envy.
---
---
NAIL, MD :: ORLY SEC AND DRY – AND THE MAGIC IT DOES.
My multitasking mother-of-two childhood friend Robyn introduced me to this magic.  She suggested that I apply a coat the day after my manicure and every couple days thereafter.  It is impressive not only how quickly it dries and helps set the polish underneath — but also how it prevents premature chipping and gives your nail a remarkable shine and thickness. It extends my manicure's life for at least a week.  (This may especially useful if you're one who's into nail art!)
I buy this from BeautyJunky.com (only $7.50 here!) or Amazon.com.
And the best part is that this is a family run business!
This is a product I love when I'm giving my nails a rest and want to resuscitate its health.
OPI's Nail Envy strengthens the nail and allows it to grow longer and stronger.  Just follow the instructions and you should see results within 1-2 weeks!
Not only is this better than Nailtiques or the other stuff I've purchased in terms of its strengthening and hardening powers, but it gives your nails a superb and gorgeous glossy finish!  No one would guess that your nails are in the healing and reparation stage.  They look like you stepped out of a salon!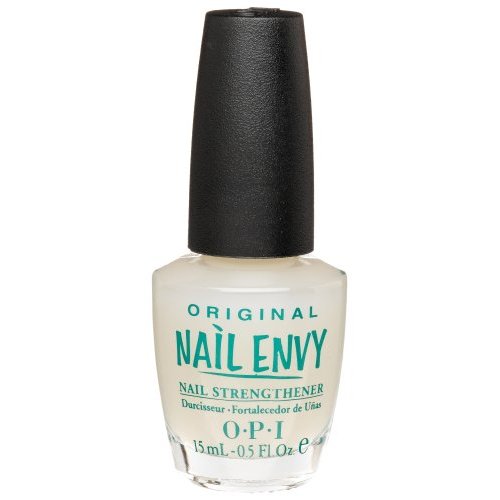 You can buy OPI for $18 at Macy's.  Or $10 from Amazon.
---
[adsenseyu1][adsenseyu2]