Clear lip gloss was the only thing I was allowed to wear as a kid in the 80s and 90s. And even that came at a price. (In other words, long drawn out lectures from my immigrant parents who said I should be focusing on studying and not makeup!) Anyway, clear glosses are now back with a vengeance – all the top brands are coming up with their own super shiny luxuriating lip item! Here are my latest finds and the best lip glosses of 2021.
BEST CLEAR LIP GLOSSES 2021
Where have I been? We were all over those lip scrubs that came in a tub. But, who wants to get the goop all over their fingers? Emilie Heathe's exfoliating lip balm is the bomb – and it leaves no mess!
Its natural dissolving beads and brilliant scrubbing tip help eradicate the dead winter skin while simultaneously promoting a plumper, moisturized pout. Perfect for your selfies.
And how gorgeous is its design and packaging?
$45. Neimans or EmilieHeathe.com.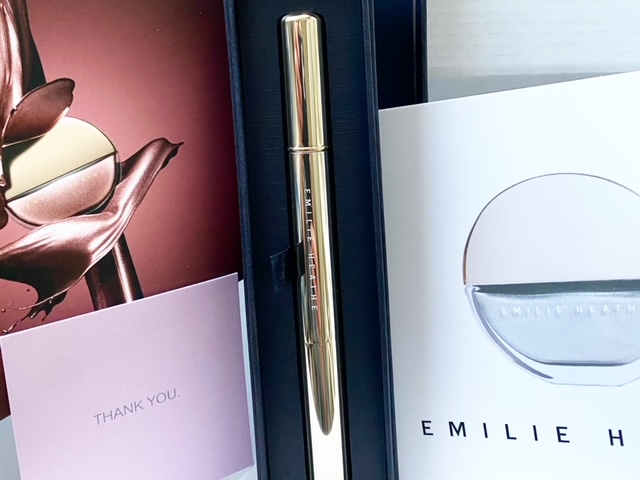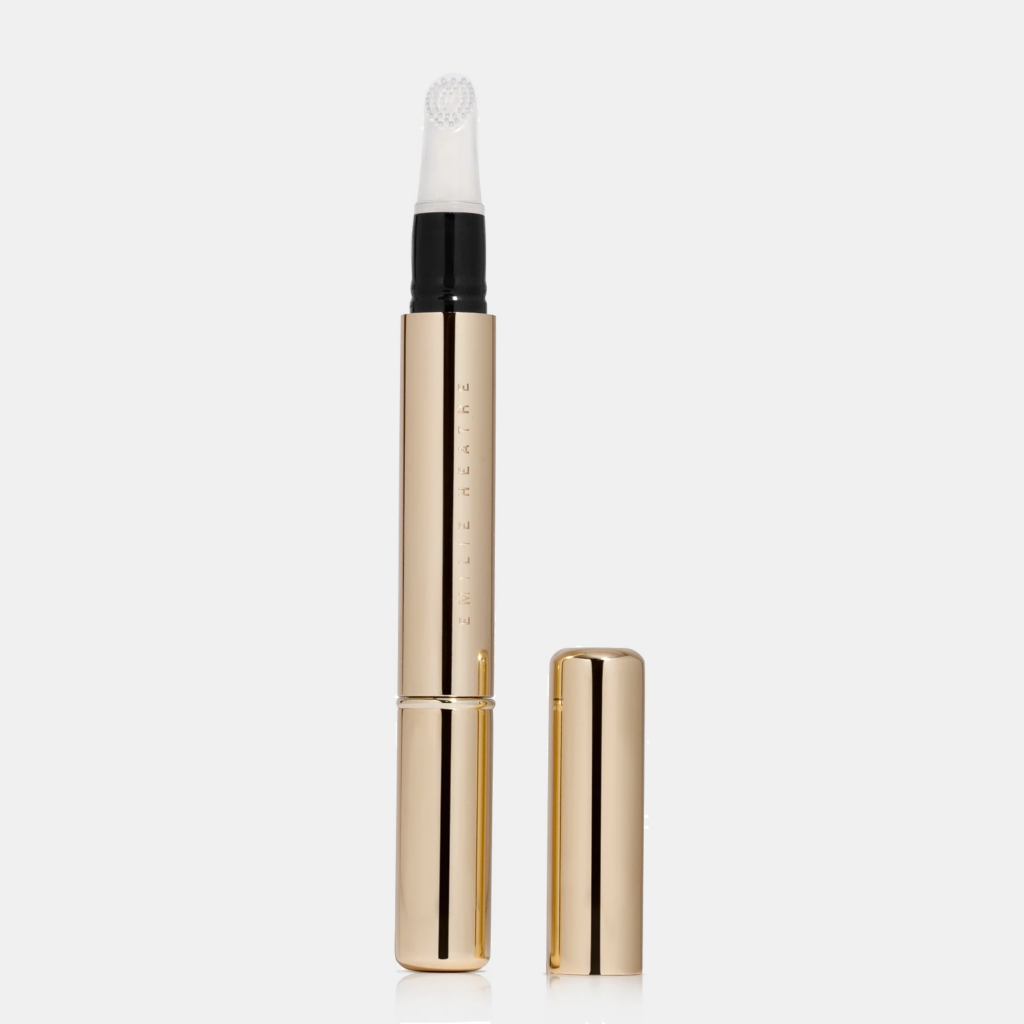 GRANDE COSMETICS LIP PLUMPER
If you don't already know – I'm a huge fan of the brand Grande Cosmetics – from their eyebrow and eyelash serums to their super techy heated lash curler! (Their lash products are the only products capable of elongating and curling my short Asian eyelashes that naturally stick straight down!)
So of course they know how to do everything right! Their GrandeLIPS Hydrating Lip Plumper is beyond — and I'm already fearing when I will run out.  It's a super shiny and volumizing lip plumper infused with a nourishing cocktail of Volulip and hyaluronic acid for instant effects. (Plus, when used 2x daily for 30 days, you will see an increase in overall lip volume.)
And FYI – they have a slew of colors. But my favorite is clear. I can wear it on its own or layer it with my favorite lip liner on top.
$27 at Grande Cosmetics or Ulta.com.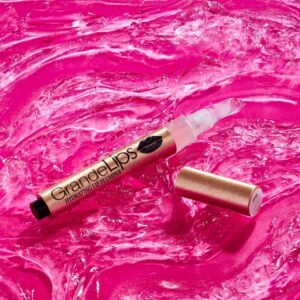 Pillowy and plump! Who doesn't want that for their lips?
The GrandePOUT Plumping Lip Mask is a two-in-one lip plumping and hydrating phenom. It aims to help to reduce lip lines (a new focus of mine!) and create the appearance of a plump pout. It can be used at any time during the day or night and works immediately due to Volulip, which plumps and soothes while enhancing collagen.
Plus, it smells divine — and the packaging is adorbs.
$22 at GrandeCosmetics.com

This one is evergreen and old school! Mac's Clear Lipglass is a unique lip gloss that creates a glass-like sheen that is designed to be worn on its own or over a lip pencil or lipstick.
A little goes a long way — and be sure to tie your hair up. Its super gorgeous glossiness comes at a price. It's fairly goopy and fly-away hairs will for sure stick to it.
$18 at Nordstrom.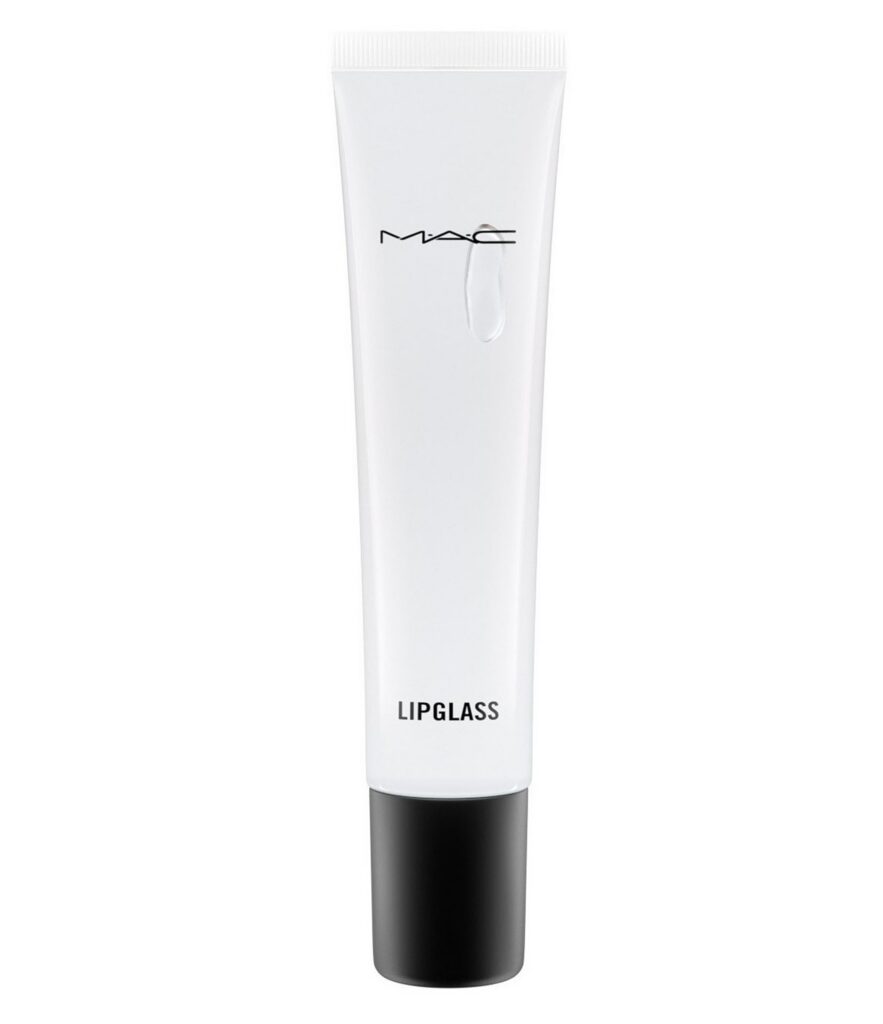 ---
++ And there you go. Thanks for reading my post on the best clear lip glosses of 2021. What's on your list?