JOYCE GIRAUD'S MIRACLE ELIXIR
A guilty pleasure of mine is The Real Housewives of Beverly Hills. I know. Judge me if you must, but it's light and fun and I love looking at the clothes and the LA scenery. Voyeuristic glamorous fodder. And one of my favorite characters of all the seasons was JOYCE GIRAUD – because of, you guessed her, her HAIR! Shiny and black – she was a walking Pantene ad. Her locks deserve a dedicated Instagram page just like Yolanda's fridge! Well, now we get to know how she gets those luscious locks (and don't think I haven't googled to see who he hairdresser is). And it turns out – the answer is in her very own mane magic, JOYCE GIRAUD'S MIRACLE ELIXIR COLLECTION – which is available now for us all. The foundation of all Miracle Elixir products are the four oils of Buruti, Moringa, Argan and Maracuyá – beauty secrets from her native land of Puerto Rico.
---
[adsenseyu1]
---
MIRACLE ELIXIR MOISTURE & SHINE SHAMPOO
First, I start off with the super yummy smelling shampoo. My kids even complimented me on the smell and asked what I was wearing. Good consistency and good suds. It's free from chemicals and narly stuff – so Joyce's kids even use it as a body wash! I'm going to try that on my own littles!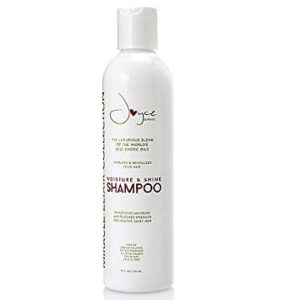 ---
MIRACLE ELIXIR NOURISHING CONDITIONER
Then I slather on the conditioner. Mmm mmm mmm!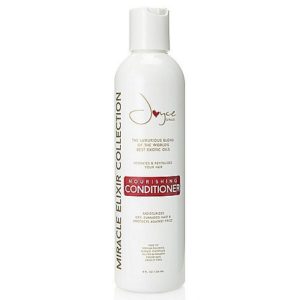 ---
SILICONE FREE GOLD HAIR SERUM
Then I towel dry and smooth and nourish my hair with her GOLD SERUM. This is such good times. For those of us with long hair, we know what a pain it can be to comb out the tangles after a shower. This makes it all a glamorous ease. Plus, it seals split ends and rids any frizz!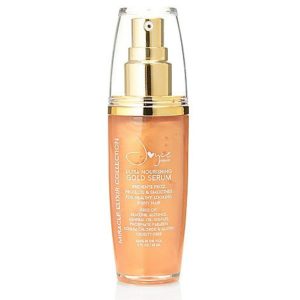 And then there is this madness!
JOYCE'S PURE4 ORGANIC FACE AND BODY OIL
This potion is comprised of Maracuyá, Buriti, Moringa and Argan oils – which boasts some of the world's best oils for your face and body. And it's for all skin types and ages! I'm especially obsessed with this one with the dry weather. My lips, hands and cuticles are so chapped these days – I dab the Pure4 in all these areas too!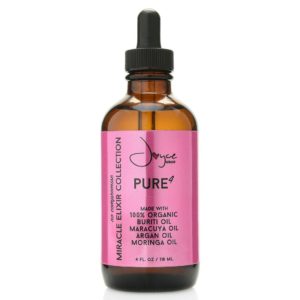 ---
+++ Oooh la la! And there you go! My hair has been smoother and silkier – and I'm so glad I found the perfect hair protection for these coming cold and drying months! Thanks for reading. And yes, please take a look at the photo of Joyce's hair below. Could you die?
---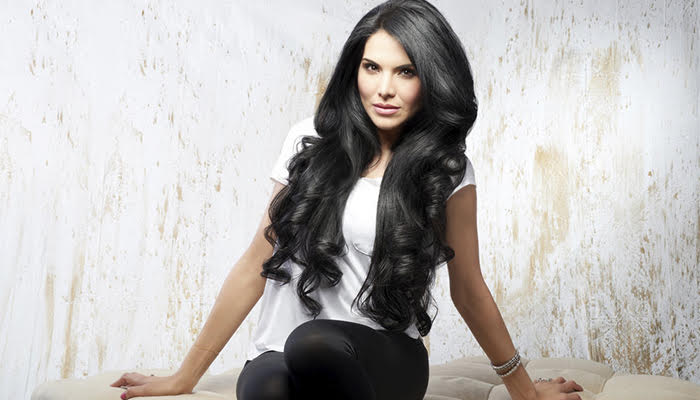 ---
[adsenseyu2][adsenseyu1]