Magazines and social media make you think you need a trillion products in your makeup bag. But, truth be told, you can narrow it down to a few simple steps. There are 4 products you need in your makeup bag and they're created by Romanova Makeup. (Nope, this post is not sponsored.)
They will change your life. And they are really all you need!
---

---
ROMANOVA MAKEUP – PRODUCTS YOU MUST HAVE IN YOUR MAKEUP BAG
I was introduced to Romanova Makeup at a beauty event at the Ciel Spa SLS Hotel and I met the founder, Olga Romanova, herself! She practices what she preaches. Beauty, grace, bold simplicity. Since the event, I tried her #1 selling product, MY PERFECT RED.
I later introduced myself to the lipliner READY TO RED, which is the sister liner to MY PERFECT RED.
Next, I tried the SEXY EYEBROW PENCIL in Brunette (to. die. for.) and her latest product, SEXY GLOW PERFECTOR.
These four products are all you need in your makeup bag for your everyday look — perfect for the professional look in the office to the chic and hip look you want after work.
---
My Perfect Red has cool blue undertones which make this a cult favorite. I like to dab it on lightly to give it more of a pinkish hue when I want a more subtle appearance — or a slide it on smoothly when I want that seductive and glam look at me look! The texture holds a creamy perfection — and my favorite part, though, is that it makes your smile gorgeous and white!
$27 at romanovamakeup.us
---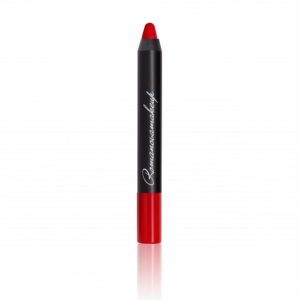 ---
This is the holy grail of lip liners! We all have the problem of bleeding lips. This second must-have item for your makeup bag contours your mouth for that super sharp red lip — but I also love using it on its own as a lipstick. It stays on as long as you want it to! This will not fail you!
$25 at romanovamakeup.us
---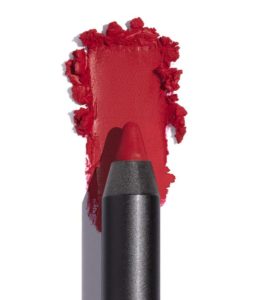 ---
I am obsessed with this eye pencil! We are all looking for that perfect color that matches our brows – one that doesn't make us look like Groucho Marx! I found the perfect shade in Brunette and it's a Godsend. The inspiration behind this shade came from the tones of nature – the hue of cocoa beans – neutral delicate brown, without red undertones.
The design is brilliant as well. The Sexy Eyebrow Pencil has a unique cone-shaped tip so you can use the long side of the color-tip to create thick strokes and the short side of the tip for feather-light and precise strokes. And it lasts all day!
$21 at romanovamakeup.us.
---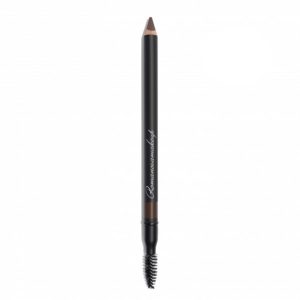 ---
This glow perfector is my latest discovery and my newest all-time fave. It's a multitasking hero of mine since it brings our YOUR natural glow. It doesn't have that cakey heavy consistency that you find in other highlighters.
And the Sexy Glow Skin Perfector is brilliantly multipurpose — and I use it in all 5 ways!
Highlighter – luminous glow makes skin look fresh and rejuvenated.
Primer – use as a makeup primer for an instant healthy natural glow.
Corrector – apply under concealer to hide dark under-eye circles.
Glow Perfector – add to finished look for a perfect natural glow. (I love running it down the bridge of my nose and dabbing it on my cheekbones and my inner eyes.)
Neck & Body – apply to neck and decollete to instantly reduce the look of fine lines and imperfections uncovering younger-looking skin.
$47 at romanovamakeup.us
---
++ And there you go! Thanks for reading my post on the FOUR PRODUCTS YOU MUST HAVE IN YOUR MAKEUP BAG!
++ I hope you found it informative. Don't forget to use code LADYSIR15 at checkout for 15% off your order!
---