In addition to being obsessed with skincare, I also have an addiction to having clean, white teeth! So I do what I can to get there. I brush my teeth after every meal, I rinse my mouth after coffee, I go to the dentist every 6 months and I'm always seeking out the best whitening toothpaste! (I'm obsessed with Supersmile now, by the way.) But sometimes, I need that extra oomph which is why I'm always seeking an answer to what color lipstick makes teeth look whiter.
---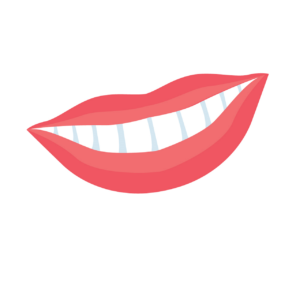 In the same way that toothpaste which contain the chemical blue covarine (which adheres to the surface of your teeth) makes your teeth look whiter, the same concept applies here. There is an optical illusion from using the color blue that can make teeth appear less yellow. A blue or purple tint will give your teeth a cooler color temperature, which in theory is the opposite of the yellow, brown, or orange we try to combat when we whiten teeth.
---
[adsenseyu1]
---
This same color theory concept applies to lipsticks as well since your lips are what sit next to your teeth, right? So what color lipstick makes teeth look whiter? Well, I've been obsessed with this question over this past year and have tried them all! I have asked friends and experts at the beauty counter so I could find the perfect color for me  — and here I am to tell you what I've come up with.
WHAT COLOR LIPSTICK MAKES TEETH LOOK WHITER?
Whether you like dark reds or bright pinks or a nude, there is a color for you. Lip color matters on getting pearly whites – so listen up! Just make sure to pick a match for you that has blue, cool tones!
RUBY WOO BY MAC
Red lipsticks can have undertones of blue, pink or orange. Go for the blue! The others will have a yellowing effect. I was dying to find the perfect red, so I asked celebrity makeup artist Jamie Greenberg (Rashida Jones, Kaley Cuoco) for her pick. Ruby Woo was her answer!
And guess what? The color was indeed amazing and it totally brightened my teeth. However, sadly, it wasn't for me since it was so bright (the lipstick, not the teeth) that I felt like a clown wearing it. But, try it. It seems to work wonders for everyone else!
You can buy it from Nordstrom, Mac.com or Amazon for $18.50.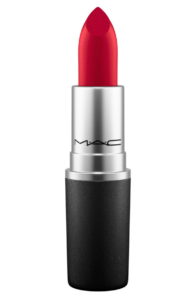 MILAN MODE BY MAC
Because Ruby Woo is a win for everyone but was a bust for me, I started on the hunt for bright pink hue since I knew the red wasn't working.
I went to the MAC store on Robertson and I tried on a million colors. And then I found Milan Mode. It's a blue-based bright pink that's fun and alive. And it has a shimmery bonus to boot! It works great for most skin tones — and yup, it made my teeth look whiter!
The only thing about this one is that evidently everyone is onto the secret. It was sold out at the store I was in (as well as all the other Mac stores in the system) – and Nordstrom too. So I had to order it from Mac online. $18.50. Win!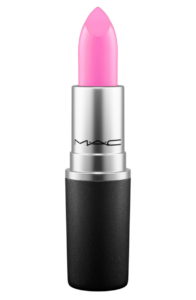 EXTRA AMPS DAZZLEGLASS LIPGLOSS  BY MAC
While I was trying on Milan Mode at the store, I wanted to see if there was a blue based gloss that I could use with it. I love this so much and I reapply it all day.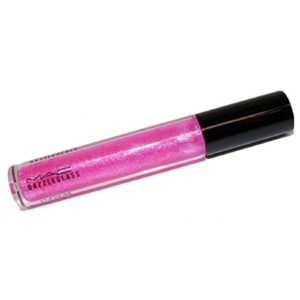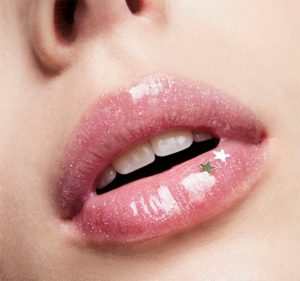 MY PERFECT RED BY ROMANOVA MAKEUP
This red is to.die.for. I discovered this brand and my perfect red (pun totally intended) at a gorgeous beauty event hosted by the Ciel Spa Beverly Hills.
Olga Romanova, celebrity makeup artist and the owner of Romanova Makeup, was delivering exhilarating details on her gorgeous brand. Meanwhile, the whole time she was up there, I was staring at her super white teeth, bright complexion and gorgeous pout — and I wanted to interrupt her to ask what lipstick she was wearing. But in the midst of her talk, she answered my question. It turns out her bestselling lipstick pen was exactly what she was wearing — MY PERFECT RED. Its cool blue undertones make it a cult favorite – and it's perfect for day or night!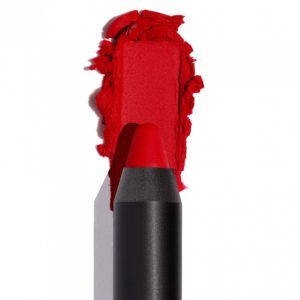 READY TO RED BY ROMANOVA MAKEUP
Another hit by the indelible ROMANOVA MAKEUP! It's the sexiest new lip liner that will bring out your inner femme fatale! Who knew the magic of a sharp red lip contour could do so much?
READY TO RED was custom made specifically for their signature red lipstick MY PERFECT RED! (see above!) This undefeated duo looks fab on all skin tones due to its cool blue hue. You'll be good to go and you can thank me later.
I have absolutely nothing bad to say about it — except maybe that it's super amazing and wildly popular that it's often sold out.
Grab the RED LIP BUNDLE now and get 20% off using code SIRCIEL.
ROMANOVAMAKEUP.US or Ciel Spa SLS.
---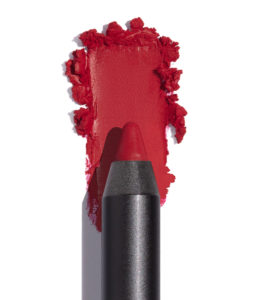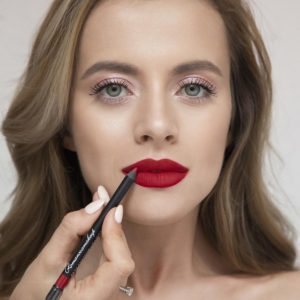 HELLO SAILOR BY LIPSTICK QUEEN
How awesome is this moody blue? But don't let the color scare you off – it transitions into a sheer plum hue. $18.75 on Amazon or Nordstrom.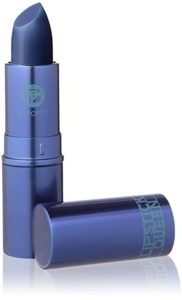 + And finally, show me the nudes.
Although wearing nudes seems a little counterintuitive to achieving whiter teeth, if you aim for the colors with blue undertones, you get the fresh JLO pout with the fresh JLO gleam.
BUTTERFLY BALL LIPSTICK QUEEN
BUTTERFLY BALL is your answer. But again, it's often sold out. (Urban Decay used to have a good one similar to this — but it looks like they no longer make it.)
If you see it Butterfly Ball available, grab it and smile. The flash of blue pearl in this Lipstick Queen lipstick helps teeth appear whiter and it makes your lips look super purty.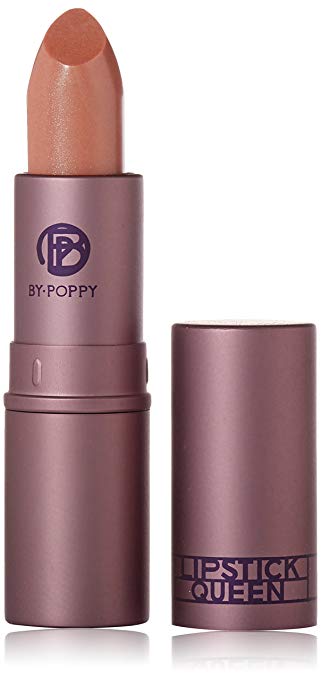 ---
++ SAY CHEESE, SHOW YOUR PEARLY WHITES… AND THANK YOU FOR READING! xo