I can't get over the brilliance of beauty entrepreneur and
women's empowerment advocate, Shalini Vadhera. Vadhera is the founder and creator of READY SET JET — a vegan and anti-pollution line of multi-tasking skincare and makeup batons with multifunctional purposes! And more than that, Ready Set Jet stands as 'beauty with purpose' – working closely with disenfranchised girls in India by providing them with skill development, vocational training, and livelihood.
---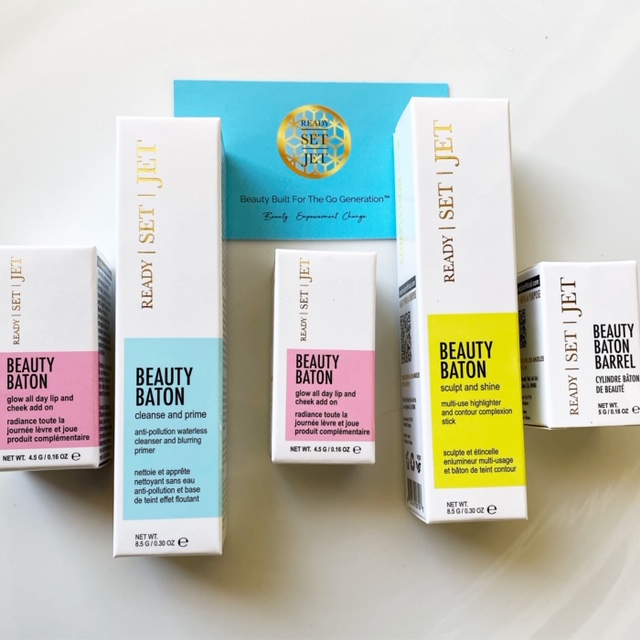 ---
READY SET JET
Every product was created and designed to fit into the busy lifestyle of every woman (or man) and the shades are universally flattering. I never thought I would have been drawn to their HOT PINK – but they managed to pull it off with excellence.
Their baton wands are everything you've dreamed of but never thought was possible. Plus, you can mix and match them. Did you want the cleansing and hydrating stick in one instrument — and the highlighter and pink/lip stain in another? Done.
HIGHLIGHTER / CONTOUR BATON
This combo is très bien for when you need to enhance your natural features by contouring and highlighting! Their Sculpt and Shine formulas are made to be applied as a blush, lip color, eye shadow, and my fave, a highlighter and contour. And in case you're wondering – these are made with golden seaweed and marine algae – which fight any pollution hitting your skin.
---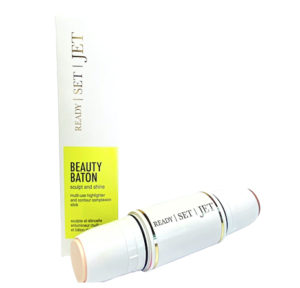 ---
HYDRATE AND GLOW BEAUTY BATON
I'm also loving the hydrating face balm and skin/face scrub! This soothing sugary scrub says adios to dirt and impurity while brightening and quenching your skin. Meanwhile, their face balm gives your face an instant boost of moisture. These formulas slough off dead dry skin while hydrating and glowing. Bring it with you to the gym or stuff it in your overnight bag!
---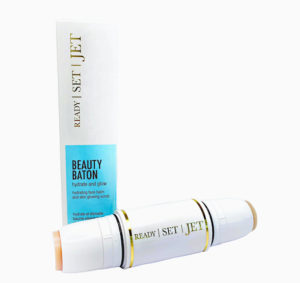 ---
CLEANSE AND PRIME BEAUTY BATON
I am obsessed with this baton! Their
Anti-Pollution Waterless Cleanser is skincare formulated with a proprietary blend of marine fennel that transforms the radiance of the skin. (The waterless cleanser goes from a balm to liquid to foam, gently dissolving dirt and makeup!)
The Primer glides on deliciously and removes the appearance of fine lines and pores – setting the perfect canvas for your makeup. Or feel free to wear it alone!
---

---
PARADISE PINK LIP ADD ON
This is actually my #1 FAVE! The lip and cheek glow baton in the Paradise Pink is stunning!
Use it as a blush, eye shadow or lip tint!
---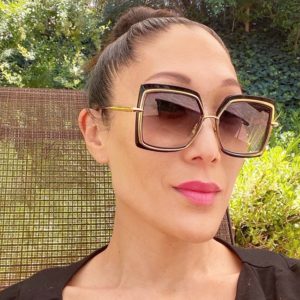 MISSION
This "beauty with purpose" brand comprised of multi-tasking skincare and makeup batons has been a vehicle for positive change. Vadhera created Ready Set Jet to help underprivileged girls and women in the slums and villages of India. Part of the proceeds from Ready Set Jet products will be used to launch the Ready Set Academy, a virtual and in-person space giving this marginalized demographic the tools to gain financial and professional freedom by becoming economic players in the beauty industry.
How's that for an all-in-one?! Beauty. With. Purpose. I love and believe in this company so much and I urge you to give it a try. #passthebaton
xo, Elaine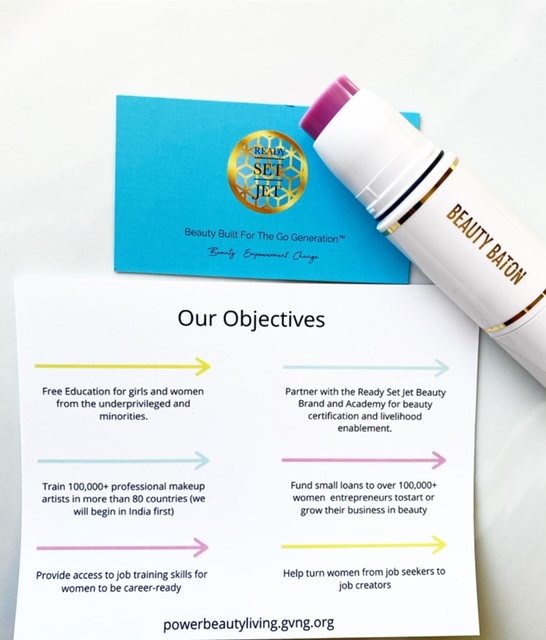 ---
Buy online at Ready Set Jet.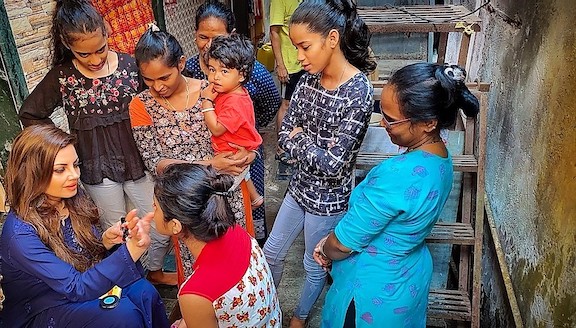 ---
[adsenseyu1][adsenseyu2]