Today I ordered my first of many future orders from Goop Kitchen –– the culinary brainchild of Mario del Pero (founder of Mendocino Farms) and Goop and Gwynnie. So, I know – what isn't to love already?
WHAT IS GOOP KITCHEN?
Goop Kitchen is a virtual kitchen that is available for delivery and pickup! There is currently a location in Santa Monica and they're coming to Studio City (this coming Monday!).
So, stay tuned for updates on a slew of other Socal spots opening soon!
IS THERE FOOD FOR VEGANS AND VEGETARIANS?
I am a vegetarian and am obsessed with their bento box. However, I substitute the chicken with tofu. But there is a bunch of other amazing options too!
The goop Teriyaki Bowl (substitute tofu for chicken)
Mushroom Carnitas Bowl
Bento Box (sub salmon for tofu)
DIY Mushroom Tacos
Suprema Chopped Salad (no meat or cheese, substitute shallot-parm vinaigrette for dijon mustard vinaigrette or ranch)
Brentwood Chinese Chicken Salad (no chicken)
Spring Roll Salad (no chicken, substitute cashew satay–nuoc cham vinaigrette for carrot-ginger vinaigrette or miso vinaigrette; cashews contain honey)
Southwest Avocado Salad with Chicken (no cheese or chicken)
Japanese Sweet Potato Soup
GP's Classic-ish Cobb (no egg or cheese)
Coco Chocolate Chip Cookies
Chocolate Date Truffles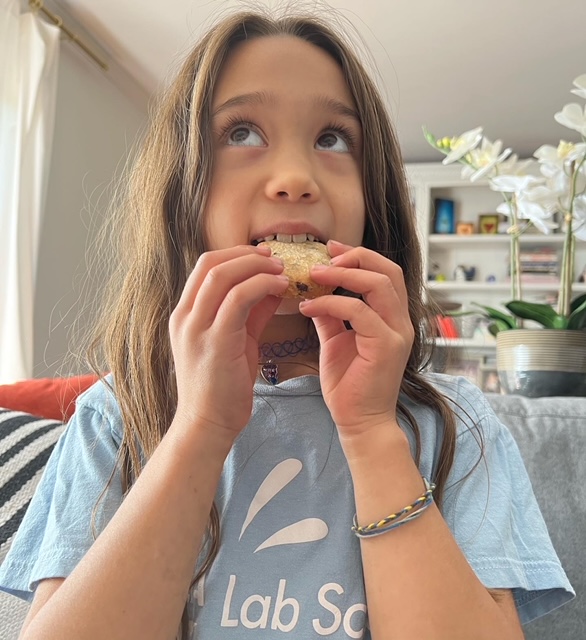 FOOD FOR EVERYONE
There are really super delicious options for everyone! My meat and potatoes husband loved the Chinese Chicken Salad (although my girls stole 90% of the chicken off his plate) and my girls devoured the Miso Salmon.
IS ANYTHING PROCESSED?
All of their sauces and marinades are made in-house marked GCC (Goop Certified Clean). So, this means no processed sugars, processed foods, gluten, soy, dairy, peanuts, or preservatives.
Their Mary's chicken and ground turkey are organic and free-range. Also, their salmon is Big Glory Bay "Green – Best Choice" by Monterey Bay Seafood Watch™ Program and 4 Star Best Aquaculture Practices Certified.
All I know is my family thought it was delicious.
WHERE TO BUY
Well, funny you should ask. If you're in the San Fernando Valley, a very convenient Studio City location is open for delivery on Monday (and pick up next month).
Be sure to sign up on their site to get all the latest on new locations and sign up for their points system!
ORDER HERE and get your goop on! ? I know I did.