BEST BEAUTY AND ANTI-AGING PRODUCTS
I listed this on my COACHELLA BEAUTY PREP GUIDE.  I love this so much.  Babyfoot is an all natural Japanese exfoliant — it's gross and so thrilling and wonderfully beautifying.  I am ready for summer!!
HERE'S a great piece on it too.
[adsenseyu1]
---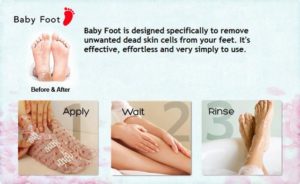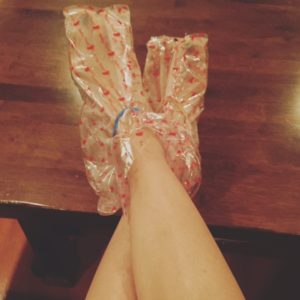 ---
Everyone's self conscious about damaged and thinning hair.  I used to have super thick and shiny hair that I was proud of…..before the two pregnancies.  Everyone knows that a million strands fall out in the shower during your post partum days.  And although my hair has rejuvenated some since —  I'm still doing some recon and trying to go back to those thick and luscious days.
I'm using this fast absorbing foam that targets low density hair areas.  And I'm kinda loving it.  My friends and colleagues know that I put my hair up in a bun for easy morning prep…but I've been trying to head back to my early 20s days by wearing it down more often.  This foam rejuvenates hair follicles and promotes thicker and fuller bodied hair.  A little goes a long way.  It's supposedly great for men too!
---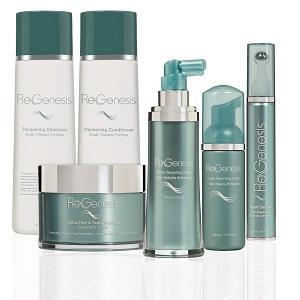 ---
Speaking of healthy, thick locks….
There are a million benefits to biotin:  glowing skin, hard as nail nails and thick and flowing hair!  BE BIOTIN is a great supplement I started taking (and I'll speak more on this on a later blog).  You can buy it at Urban Outfitters — but the only problem is they're often sold out!
I will say that even though my hair grew fast before…..it's insane right now after taking this natural goodness.  I think my husband is starting to steal some of my pills after he saw how shiny and fast-growing my hair has gotten!
It's good to also just buy it straight from the source.  That way you don't have to wait until the distributors restock — and you're supporting small and local businesses!
---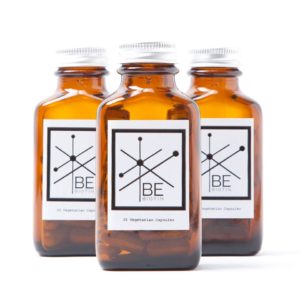 ---
SBO PROBIOTICS ("Soil Based Organisms")
People are catching on — and there's a variety of SBO probiotic options now.  I use Kimberly Snyder's and it's done me wonders.  Because the grass is always greener – I'll try Garden of Life next and do a compare and contrast.  What I do know though is that SBO is the jam.
The answers always seem to be in nature, right?
---
---
"Sitting is the new smoking," they say.
And I'm starting to think "Sleeping is the new cardio."
Shawn Stevenson (one of my favorite podcasters) is sharing his wealth with us once again.  This time in the form of the written word.
He provides us with strategies on how to optimize sleep — and he advises us on how it affects every single thing we do in life:  from work performance, weight loss and personal relationships to cortisol levels, diseases and optimal health.  I loved it and I've really (!) (as much as I can with 2 kiddies that sneak into my bed!) been prioritizing my sleep.  Especially between the "money time" hours of 10 pm – 2 am, as he instructs us.
Just don't let this book keep you up at night.  It's a fun and easy and super educational read!
---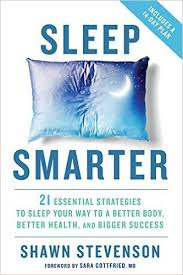 + Thanks for reading my post on the BEST BEAUTY AND ANTI-AGING PRODUCTS of 2018!
---
[adsenseyu5][adsenseyu4]