These are my favorite posts to do! Rounding out my best beauty buys for the coming season. And I can't believe we're already here. Fall of 2019. I always love trying new stuff – so here is my list of the best beauty buys for Fall 2019. My beauty faves range from beauty tech to capsules to serums. Listen up!
---
a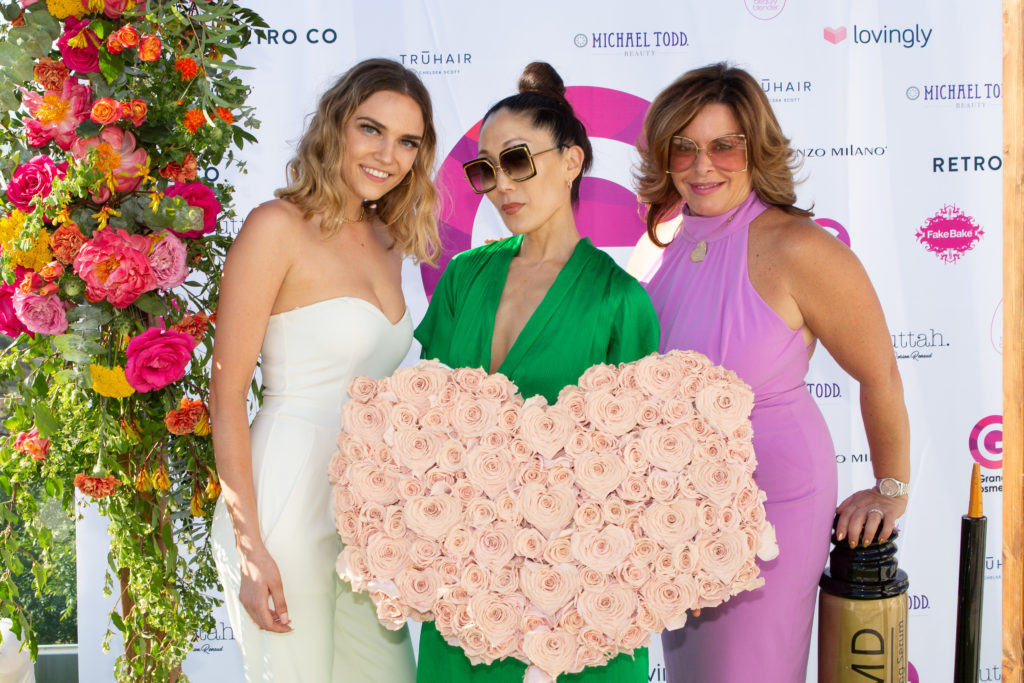 ---
MY BEST BEAUTY BUYS FOR FALL 2019
EVE LOM CLEANSING CAPSULE
I came across these magical capsules from an exquisite Eve Lom launch event at The Viceroy. And I'm so glad I did. I use these nightly and religiously and obsessively. My girls are obsessed too so I give them my leftovers. They smell divine and work incredibly. They leave you clean, refreshed, hydrated and radiant. Not dry and stripped down.
Buy it on Amazon or Nordstrom!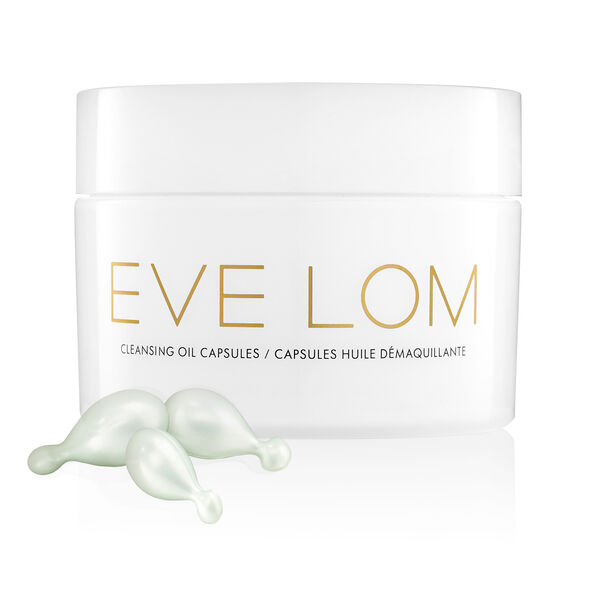 EVE LOM TIME RETREAT RADIANCE BOOST TREATMENT
After cleansing with my Eve Lom cleansing capsules (see above), I focus on treating my skin with the best radiance boost treatment on the market. Eve Lom's powerhouse multi-purpose serum exfoliates the skin to boost radiance (while firming) with its naturally derived AHAs from five botanical extracts. These botanical extracts in conjunction with their liposome encapsulated retinol create an instant flash treatment that promotes young and fresh skin by the science of increasing the rate of cell renewal!
After cleansing, apply a few drops of Radiance Boost Treatment cleans the skin on the face and neck before moisturizing. It can also be used as a 10 min rinse-off mask for an immediate boost of radiance. For day time use, follow with a moisturizer containing SPF.
$95 at Nordstrom.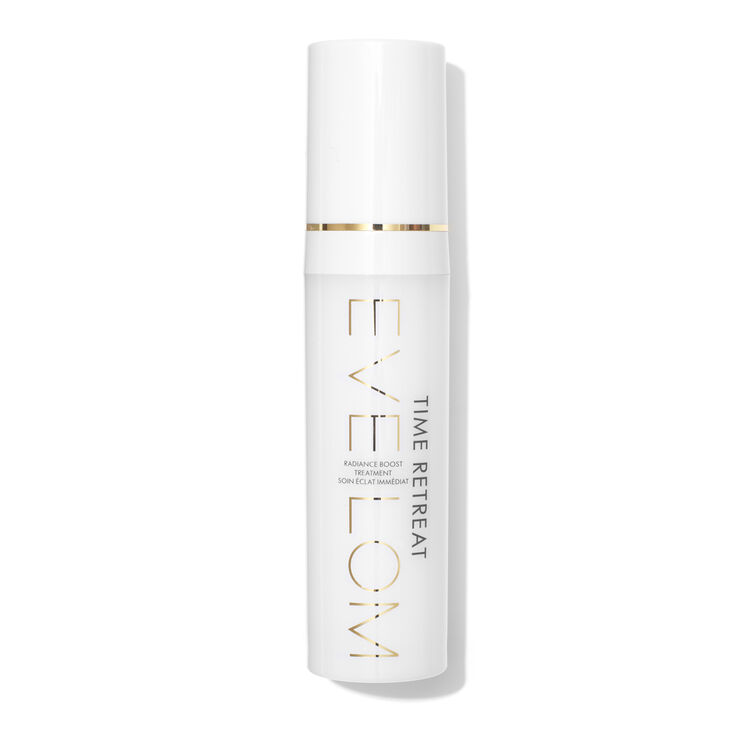 THE ORDINARY SURVIVAL.O
Thank goodness for this! Every time I sit down in front of my computer or iPhone, I was wreaking havoc on my skin. I know..who knew? Now I protect those evil blue rays with Survival O by Deciem's The Ordinary. Well-deserved place in my best beauty buys for Fall list.
$25 on Net a Porter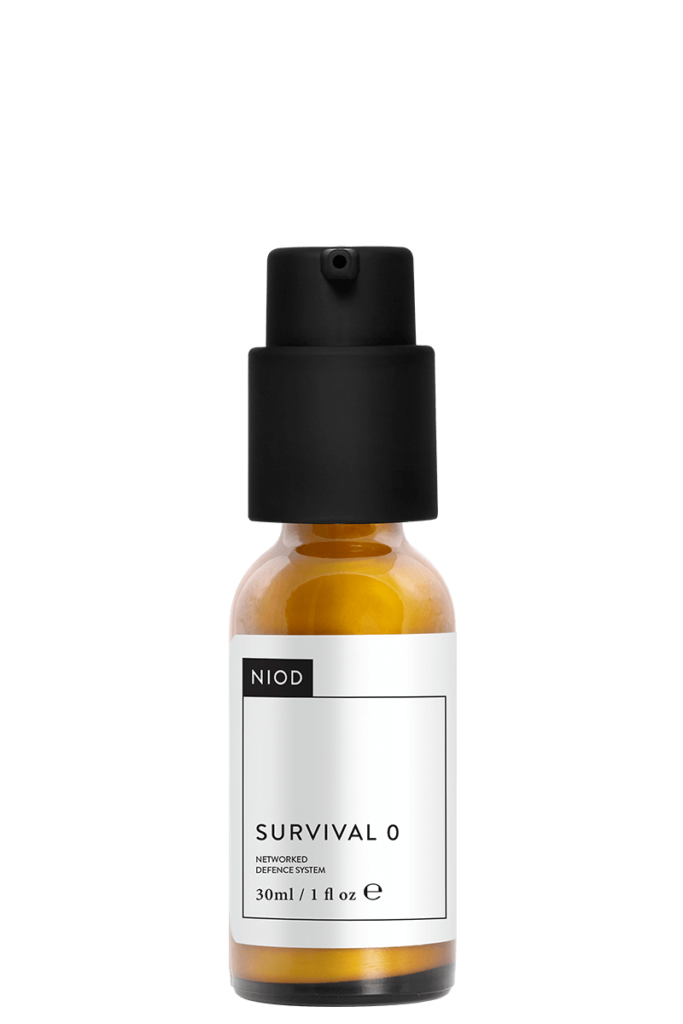 RETRO CO MASK
I was scared to use this because I wasn't sure if the rays were actually safe for my face. But as I learned that all the top estheticians were using LED lights on their clients, I decided to give my at home device a whirl! Plus, I couldn't figure out how to boost the collagen around my lips. And as you know, I'm too scared to ever try botox or fillers or any of that jazz.
You put this RETRO CO mask on 15 minutes per day, hands-free! It's the perfect time to listen to my podcasts. With a combination of red and infrared light emitting diodes (LEDs) that work together, deep wrinkles are reduced – no surgery or fillers required.
As we age (which is expedited with sun exposure and environmental toxins), the skin's collagen and elastin production slows. This mask is UV-free and contains red and infrared LEDs that work together to improve the appearance of forehead wrinkles, smile lines, nasal folds and jawline, as well as lines around the mouth and lips.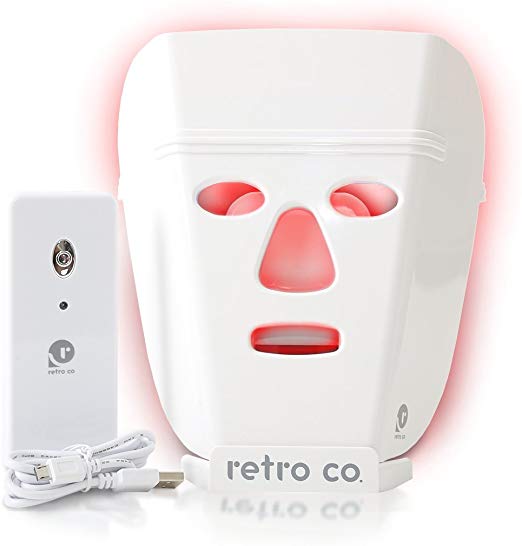 $499 on Amazon.
GLAMGLOW CLEANSER
And where have I been? I am obsessed with this pepperminity charcoal magical cleanser. When I'm in the need for an extra deep clean (like a detail for your car), I have been obsessed over this powerful blend of three charcoals to vacuum all the impurities from my skin. I think the secret is in the special blend of Eucalyptus Leaf, Mediterranean clay, and a special blend of bamboo, ubame wood, and coconut charcoals.
$32 at Sephora.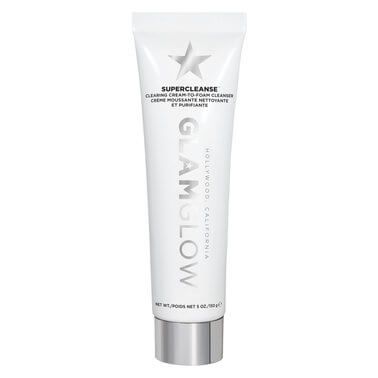 FAKE BAKE ANTIAGING FACE TANNER
Will the sun disappearing, I've been relying heavily on self tanner to give my skin and body signs of a healthy glow! I learned of this gorgeous product at the Grand Cosmetics Summer Bash a few months ago – and I've been using it since!
It's made of skin-loving botanicals which hydrates the skin – unlike the ingredients of yesteryear which left you dry and flaky!  The Matrixyl 3000 works to diminish the signs of aging and promotes the production of collagen and elastin in the under-layers of skin. It also fights sagging skin, discolorations and dryness.
What's awesome is that you can apply it in the evening to develop overnight or during the day as a tinted moisturizer.

---
[adsenseyu1]
[adsenseyu2]