From the featured photo alone, you may gather simply that this girl is empirically sensational looking.  But, she is also sweet and petite, inspiring, wise and kind.   Her name is Jen Chae and her blog is From Head To Toe (FrmHeadToToe.com).
WHO IS JEN CHAE?
She's a Kansan Korean-American beauty blogger and YouTube sensation who uses her artistry to make others look and feel their best. But, in addition to that, she's a therapist of sorts; using her crafty skills and inspiring words to uplift her audience.  Beauty bloggers are as ubiquitous these days as DJs, trainers and photographers; but this one stands apart.
---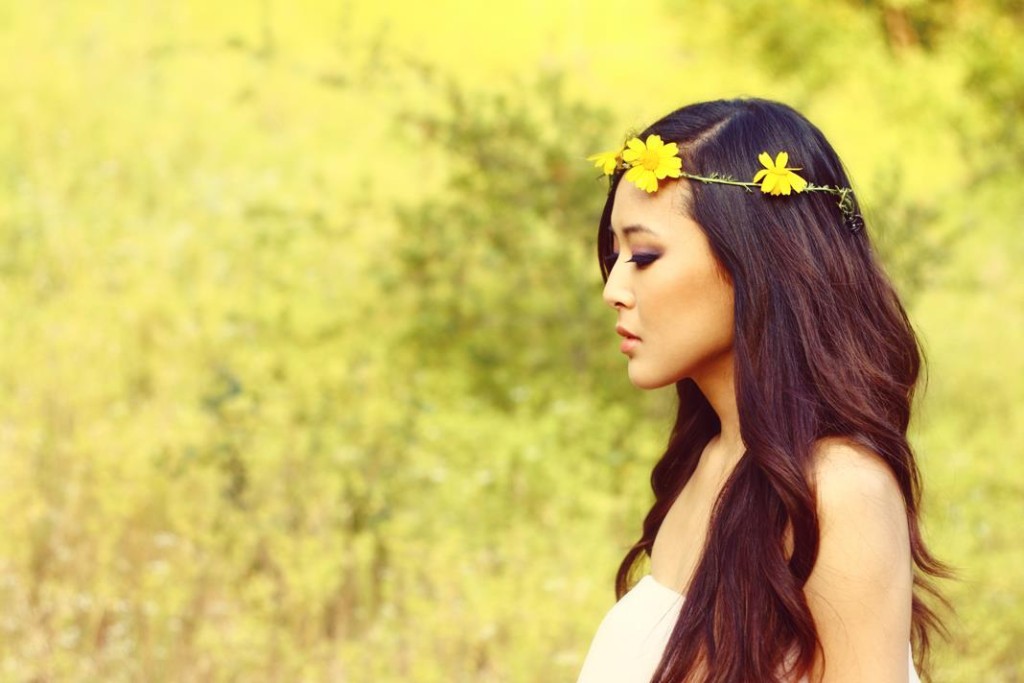 ---
On her site and YouTube channel, she provides her monthly favorite products (on Korean BB Cremes, nail polish, lip gloss, blush, makeup remover, hair laser removal, etc.), and detailed how-to tutorials on hair and makeup applications.  Even eye makeup tips for the monolids (like me!)!
---
Jen is so likable and beautiful and experienced, you'll heed her words.  At 1 million subscribers now, I think it's safe to say I'm not alone in this thinking.
Perhaps a significant reason behind her magnetism and wide audience rests on the fact that in addition to her makeup and skin care know-how, Jen addresses her own past insecurities (from bad acne and being bullied)  — to lift the spirits and confidence of her viewers.  FrmHeadToToe.Com is a happy and safe place to park oneself on the internet.
---
[adsenseyu5]
---
Because she is such a colorful source of inspiration for women and girls– with a fabulous and visual platform — I thought there would be no better makeup artist, blogger, entrepreneur, life coach, woman to provide guidance on being strong, overcoming bullying and achieving a state of happiness and calm.  Thank you, Jen for your words.   
---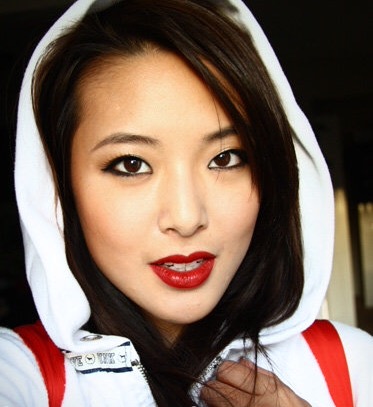 ---
INTERVIEW WITH JEN CHAE
ON BEING STRONG
I was born and raised in Kansas and as you may guess there wasn't a ton of diversity there.  I was frequently the only one in my class who was Asian and of course, was also constantly the shortest as well. Bullying came pretty frequently just because I was different.
What are 3 ways you overcame bullying in your youth — as well as today?
I really loved doing theater and choir in school and made a lot of friends that way. It was a way of being valued outside of how I looked and I developed confidence in myself as a person disconnected from the social status/popularity game.
I put a lot of my focus on activities that I loved and was proud of. Painting, drawing, dancing, reading, singing, and studying for school was so constant for me, I was often too busy trying to get to the next step to worry about not fitting in. When you are happy and confident in yourself, others will naturally be attracted to that positivity so I just tried to be the best version of me.
Keep the big picture in mind. A lot of bullies and moments in your life with bullying really are temporary so just know what your goals are and run toward that. Plus, a lot of those people might be mean now, but they might be awesome people in the future!


---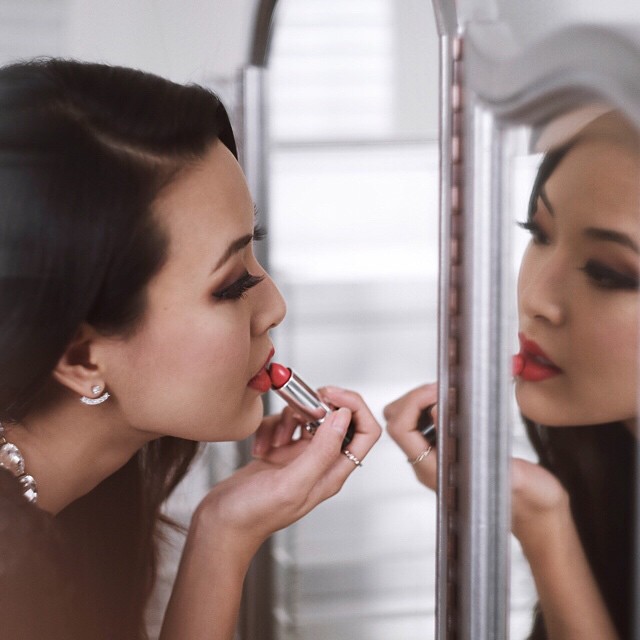 ---
What are 3 tips on how not to give a ____ in your adult years?  Whether it pertains to cyberbullying, mean comments, etc.
If you are in a bad mood, DON'T READ THE COMMENTS! Your mind will always reflect back what you are already feeling so be aware of how you feel and try to look at comments when you are in a good mood.
Don't feed the trolls. Mean commenters are frequently wanting to ignite a frenzy for their enjoyment so it's best to stay quiet and let your work speak for itself. If it's a truly inappropriate or harmful comment, the delete and block buttons work wonders. 😉
It may sound really backward, but one thing I do is imagine that my bully had a really terrible day and their dog died. By the time I finish going through all the horrible, sad details in my head, I can't help but feel empathy and compassion for them. At the end of the day we are all human and can't change what other people do, but I can control how Ireact so I just try to treat others with kindness and humility.
---
[adsenseyu2]
---
As you are near graduating into your 30s, what would you recommend for skin preservation for those no longer in their 20s? 
Top 3 products
A really great serum! My current favorite is the Clinique Smart Custom-Repair Serum which helps with my hyperpigmentation and giving an extra boost to the texture of my skin.
Eye cream is absolutely essential every day. I'm using the Clinique Repairwear Laser Focus eye cream which isn't greasy but will help to hydrate and keep any wrinkles away.
Sunscreen is going to be the #1 product to preserve your skin over time. I've been using Clarins UV Plus SPF 40 and it has a nice lightweight texture for everyday use.


---

[adsenseyu4]

---
If there is someone new to your blog, what are the top 3 starter links on your site that you'd recommend?
THIS ONE.  This is a link to the product reviews category! It's helpful if you are interested in checking out a new product or if you want to see how all the Urban Decay Naked palettes stack up against each other.
THIS ONE.  Basics has tutorials of things every girl wants to perfect. How to apply lipstick, concealer, foundation, etc.
AND THIS ONE!  Of course I'd want to share my YouTube channel! I have monthly product favorites, fashion lookbooks, makeup tutorials, and skincare tips.
CLICK HERE IF YOU WANT TO SEE HER LATEST FAVORITE PRODUCTS!
That's it for now!  Thank you, Jen!  Good Bye and we'll see you soon!
---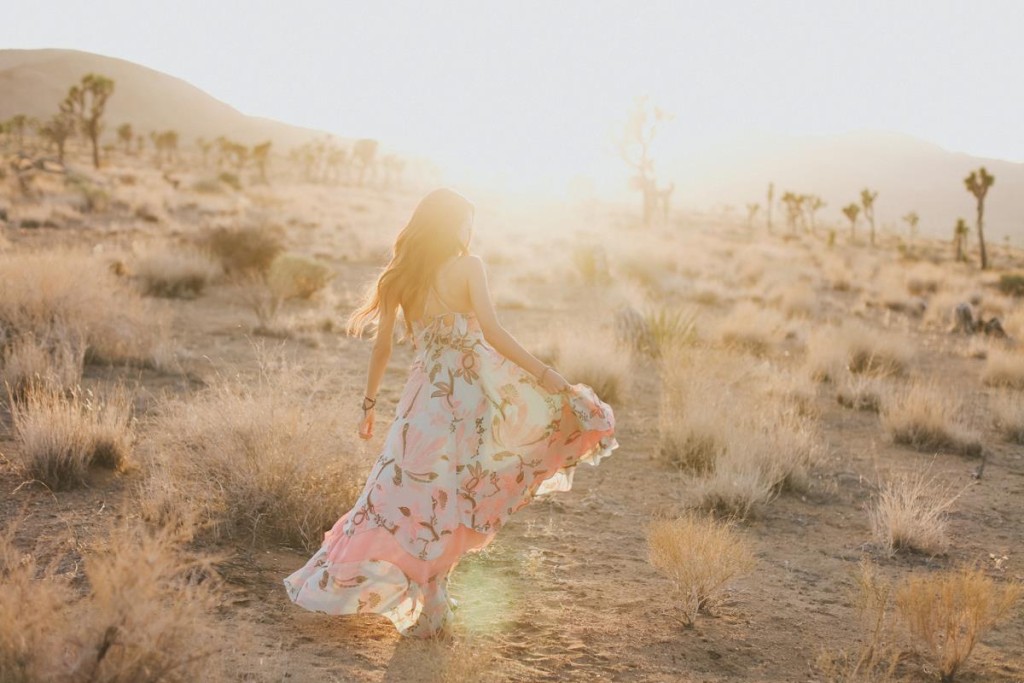 ---
[adsenseyu5] [adsenseyu1]
For more interviews, COME ON OVER AND GET THE SKINNY :: THE SKINNY CONFIDENTIAL INTERVIEW WITH LAURYN EVARTS and HOW TO STRENGTHEN YOUR INTUITION AND STEP INTO ABUNDANCE :: AN INTERVIEW WITH DR. ATHENA PERRAKIS aka "THE SAGE GODDESS".