Anthony Belcher aka big boy DoBoy is Straight Outta Sacto — where he kickstarted his humble beginnings as an underground rapper and comedic voice.  Once his name became a name, he popped out of the capital city and headed to the City of Angels so he could fly on the up and up….on television, commercials, comedy clubs and the internet ether.
http://www.youtube.com/watch?v=W-5LL6JQv3A&feature=youtu.be
---
Mega mogul Russell Simmons recognized the ha-ha and hip hop potential that DoBoy's early fans did — and so urged DoBoy to collaborate with him on a project for his newest platform — the (now) heavy trafficked All Def Digital channel.  The collaboration between DoBoy and Simmons became the critically acclaimed and hilarious "Teddy Ray and DoBoy Blowin Up" (51 minds / Endemol) — and his success and fan base only blew up from there.
Always with a keen eye, Simmons took note that not only was DoBoy a funny man in front of the camera, but his quips and off the cuff comedy was generated from the laugh lab of his brain, behind the camera.  Yes, his mouth could easily spit out the hilarious and send his fans to the floor — but his smart inner workings and comedic formulas were what Simmons saw as invaluable.  Everyone knows actors, comedians and politicians are pretty much nothing without a good writer.  Haven't we all seen Cyrano?
---
[adsenseyu1]
---
Consequently, Simmons has hired DoBoy once again to be his in house writer, his go-to funny guy for all things All Def Digital.  (DoBoy is also starring in Nick Cannon's "Wild n Out" on MTV and is being exploited in the pop culturally relevant national television campaign for BEATS BY DRE.)  He's blowing up in feats:  rapper, comedian, actor, writer.
His most recent (and personal) project, however, is leaving his big body behind him and getting on a health crusade.   But why is he now insistent on slimming down in size when fat was his funny?  It's for someone named Kiara.
Despite his career ventures venturing north, DoBoy sees wealth and success as mere inconsequential intangibles; but his health and his family are not.  See, Kiara is his little girl and he needs to stick around for her.  That's why DoBoy is this week's RAD DAD.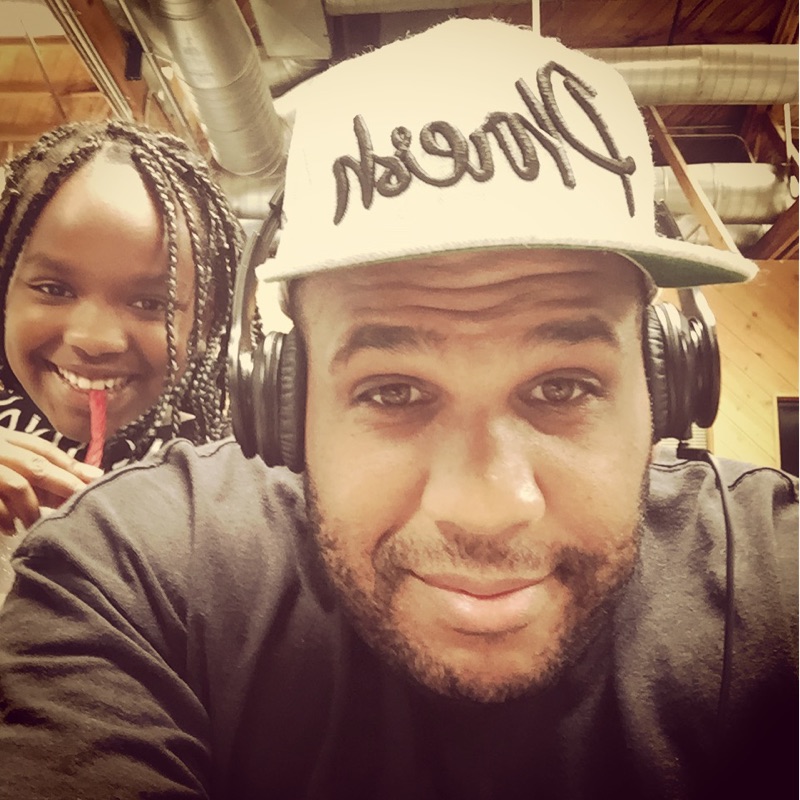 ---
[adsenseyu4]
---
I sat down with DoBoy to ask for his guiding words on raising a girl, raising a black girl — and what he looks for in a woman.  He is, after all, single.  Ladies, listen up.
Top 3 ways to raise Kiara with integrity
1.  Be completely honest and transparent with her.  I believe that sometimes as parents, we want our children to believe we are perfect, or without flaw.  I don't do that.  I'm very honest with Kiara about not only myself, but with how the world is.  I try my hardest to prepare her for the world we live in [and my] best approach is [through] honesty.
2.  Hold her accountable.  When Kiara was in Kindergarten, she had behavioral issues.  She just has a spark plug personality, but sometimes she struggled to keep it bottled up.  So I began to take it on a day by day basis.  If she made the right decisions, she got a prize from me.  If not, she had a consequence.  And I explained in great detail, that whatever the outcome was going to be, she was in control of that.  It was her decision.  [I] haven't had any issues with citizenship in years once she grasped that concept.
3.  Build values in her daily.  Since Kiara was born, I have always told her how pretty she was, how smart she was, how talented she was.  I make it a point to say it regularly.  I do this because I want her to know how amazing she is.  I would never want her to look for that validation about herself from other people, or things.  And now it is something she believes as fact.  She doesn't question it, she doesn't put others down; she simply is a very confident little girl.  And that bleeds into everything she does.
---
 How do I plan on raising Kiara to be proud of her heritage and culture?
1.  I celebrate it.  I am a black man.  I am raising a black woman.  That is something to be proud of.  Recently, Kiara went through a phase where she wanted curly hair, like the white and non black girls at her school.  Kids are kids, so I didn't see it as her rebuking the texture of her hair, but more of just wanting to fit in.  I made it a point to get her hair done in several different styles over the next month, that illustrated the uniqueness of her hair.  Pretty soon the other girls wanted braids and twists like Kiara. I simply took the opportunity to let her be proud of what she had. And it worked.
2.  I educate her on our history.  I never want Kiara to have a victim mentality about being black in America.  However, I feel the need to make sure she knows the struggle that our forefathers went through to allow her to live the life she does.  I want her to know that things weren't always this way, and to let her know that if a black man can be president of the United States, she can do anything she wants.
3.  I champion diversity.  Along with making Kiara aware of her culture and heritage, I make sure that she respects that of others.  I love that she has friends of all different nationalities — and that she respects others' cultures.  I think it is preparing her for a wonderful future.
---
[adsenseyu2]
---
---
What are your favorite things to do with Kiara in LA?
1.  Go to the movies.  Kiara has already made it up in her mind that she is going to be an actress.  So I like to take her to see all different kind of movies to cultivate that spark of interest.  It's also a great way for me to keep up with all the kids movies as well. Lol.
2.  Exercising. I have always struggled with my weight, and that's something I never wanted Kiara to deal with.  So I make it a point to go on walks, go to the gym, or anything active with her. It's not only good bonding time, but it's a way to teach her a healthy lifestyle.
3. Eat.  Kiara loves to eat, and so do I.  So I like to take her to different restaurants.  It amazes me how she can hold interesting conversations over dinner.  It gives us a chance to talk about whatever is going on over dinner.  Best feeling in the world.
---
[adsenseyu2]
---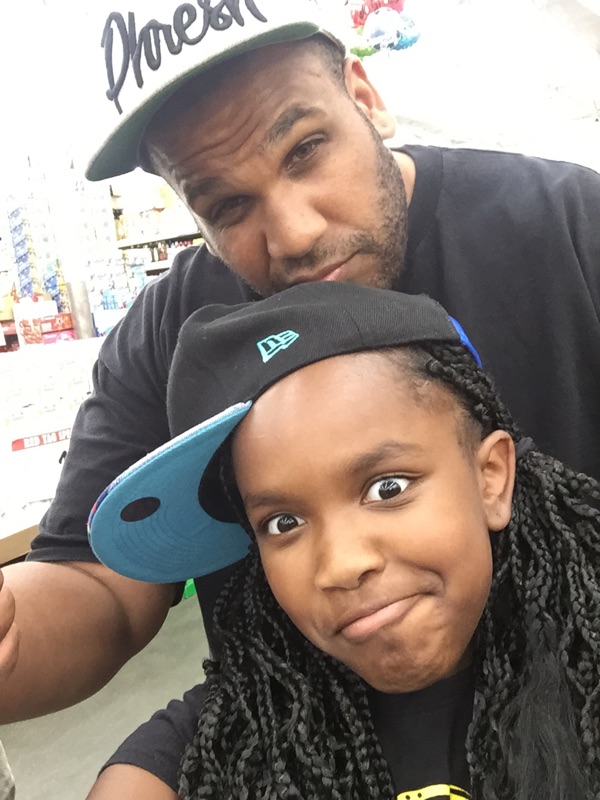 ---
So, you're single now.  What are your top 3 Characteristics you look for in a woman?
1.  Whether she will be compatible with Kiara.  If not, it really is not a point in us wasting each other's time.  My last relationship ended because my ex was not able to get along with her.  And that is something I am not negotiating in the least.  So, if a woman says she doesn't like kids, or gives any red flags, I normally stop it before it starts.  Kiara and I are a group package – and if I feel a woman is not a good match for Kiara, no way she could be a good match for me.
2.  A life outside of me.  Being that I'm an entertainer, my time gets pulled a lot from different areas.  I'm a really busy guy. I regularly have 16 hour days on set. If a woman has nothing going on in her own life, she will be on my head about spending more time with her, and her feelings being neglected because I'm so busy.  But if she has a career or other interests of her own, she would be less inclined to demand that from me.  Or at least understand my position.
3.  Honesty.  One thing that I can not tolerate from anyone of importance in my life, is dishonesty.  I feel like if you lie to me, you ruin me of the ability to make a quality decision.  And I would just rather not have that energy in my life. I have trust issues as it is, I don't need anyone feeding that monster.  Dishonest behavior is a super turn off for me.
Great words from a great dad.  Thank you, Anthony.
---
[adsenseyu3]
---