DR HARRY EDWARDS
Large, black and erudite — Dr. Harry Edwards, at one time, couldn't get accepted into any of the universities that offered him athletic scholarships.  He walked out 5 minutes after beginning his College Admissions Test, an exam he could barely read.  Years later, he raised 3 children:  A Harvard/UC Berkeley Law School–educated corporate attorney, a USC Keck School of Medicine–educated medical doctor and a brainiac I.T. Specialist.
He was a student and Black Panther cohort of human rights activist, Malcolm X — and the architect of the Olympic Project for Human Rights in 1967.  Today, he has four Super Bowl rings, an NCAA Championship ring, an Ivy League Ph.D., a professor emeritus of UC Berkeley position and is the spiritual advisor for and staff consultant to the San Francisco 49ers and Golden State Warriors.
---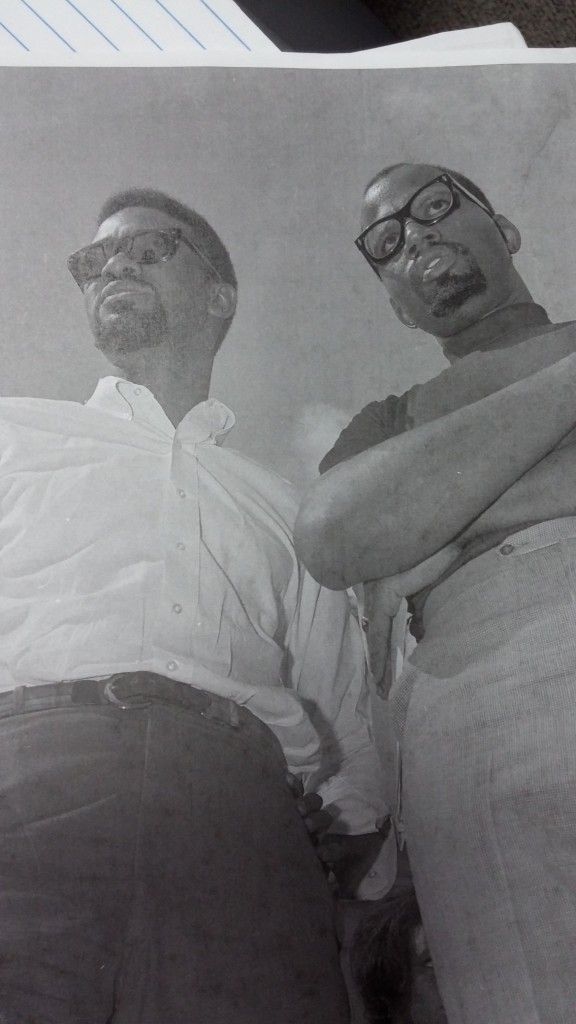 ---
[adsenseyu5]
---
He has dedicated his life to researching and educating others on the role that the institution of Sports plays in our society – in our country and internationally.  He has brought awareness to the fact that Sports is not an isolated arena in America; it is not a refuge from racism, sexism, corruption, nor drugs.
Dr. Harry Edwards' most recent pursuit and dedicated crusade is to generate a PARADIGM SHIFT in the American psyche in terms of how Black American women and girls are heard and represented, with the aim that a much needed status elevation and recognition will ensue.   
He always lives his life dedicated to shifting the status quo and bettering the earth.  What Dr. Edwards has done in his lifetime (and continues to do) for black athletes, black lives, student athletes, women and American lives in general is unquantifiable and invaluable.  He walks his walk tall and wears his accomplishments proud.  He lives a significant life; he lives it for himself, his family, his predecessors and for the generations that follow him.
---
[adsenseyu4]
---
Many of my friends have shifted their lives' focus and priorities to gifting their child/ren with the most enriching and safe environment/life possible – and to developing them into responsible and committed adults.  If there's a man of stellar historical, cultural, academic, athletic and familial significance – it's scholar / activist / father,  Dr. Harry Edwards.  There is no better "successful" and enlightening American figure whose guiding words on parenting could be so meaningful and powerful.
He is a a former (and everyday) professor of mine.  It is an honor that he has provided personal words on how he raised his successful children –  and with generosity, he provides an academic "Blueprint for Success" (below) for our own children.  I believe as much as it is a blueprint for academic success, it is equally a blueprint for life success.
---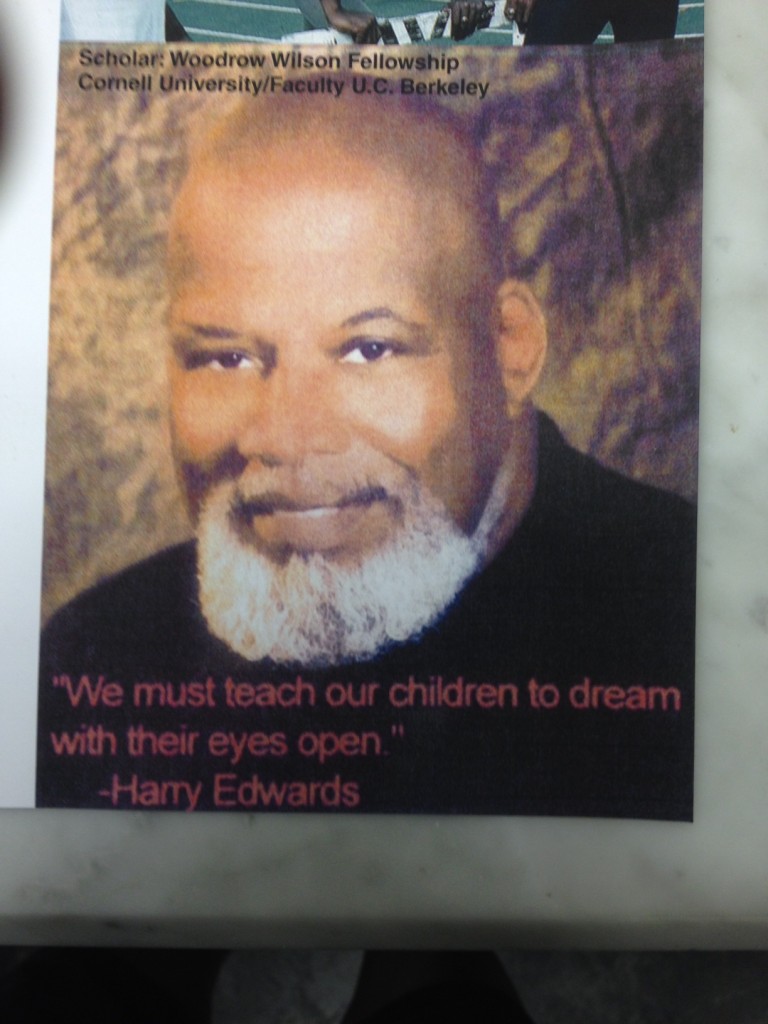 ---
HERE WE GO…
Dr. Edwards, how would you define a successful child and a successful adult?
Success in life is not some final, definitive measure of achievement – but rather, a day to day, challenge to challenge assessment of approach, performance, and lessons learned. There can be a lot of losses in achievement ( e.g., if the approach/ methods are illegitimate, if corners have been cut, if there is a failure to appreciate how much of the reward in surmounting any challenge is to be found in the process of getting it done, not just in the rewards FOR getting it done, etc.).
What would be your 3 "tips" for successful parenting :
BE THERE FOR AND BE ENGAGED WITH YOUR CHILDREN;
INSIST ON RESPECT:  for self, for parents, for those who they encounter and engage .
3 SIMPLE "HO– USE RULES" of personal conduct: NO DOPE, NO BABIES AND NO BUMS (and my kids always knew a bum WHEN I SAW ONE!).
Our three children have thus far shown themselves to be warm , compassionate, and productive adults committed to activist citizenship.
Professionally, their achievements are stellar: oldest daughter: a corporate attorney; second daughter: a medical doctor; son: a computer/IT software specialist.
Our second daughter has given us two absolutely beautiful grandchildren.  (If I had known that the grand kids would bring this much joy and absolute bliss to our lives, we would have had them first!!)
And through it all (matriculation at Harvard and UC [Berkeley's] Boalt Hall Law school, UC computer sciences — and USC 's Keck Medical School and UC Medical school), there was never a time that these brilliant, talented, and inspired "Millennials" were not equally committed to the struggle to create a better world.
---
[adsenseyu1]
---
 Do you find that your children encountered the same issues growing up Black American as you encountered as a child?
Their challenges are different that those of their parents — but no less critically significant . The significance of the legacy that my generation left is that it provides examples, models of struggle, connections with living history.
---
What are your guiding words on making your children proud of their heritage and culture?
My children are keenly aware of their debts to those who came before, that they can stand taller, see farther, and reach higher because they stand on the shoulders of a generation of GIANTS;  they are also acutely aware of their obligations to those who will come after — their children, our grandchildren; and they know the value of a committed life, well lived.
Thank you, Dr. Edwards.  Always, an honor.
Always a generous spirit, he has provided his success cheat sheet.  It has worked for those engaged in his educational and mentorship programs – and it has worked on his own children. Here is Dr. Harry Edwards' BLUEPRINT FOR SUCCESS.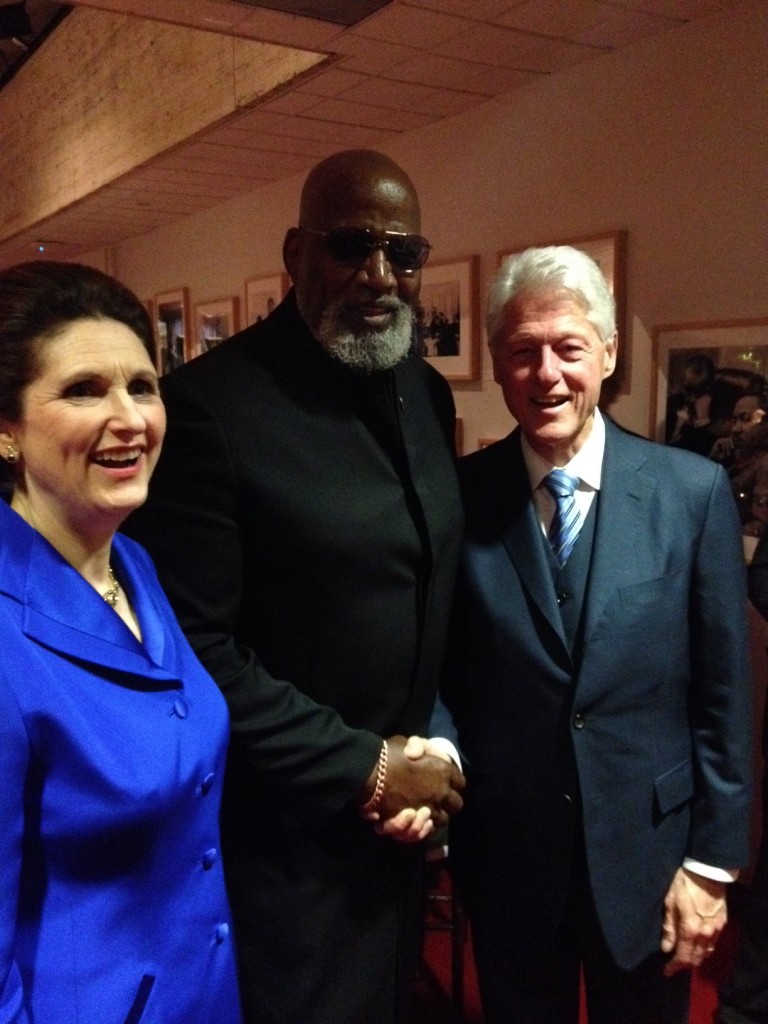 ---
+ AND NEXT:  Stay tuned for parenting interviews on rad dads, SIR SIDNEY POITIER and TOM MORELLO in the coming weeks.
---
[adsenseyu1][adsenseyu2]
DR HARRY EDWARDS