TJ JACKSON AND HIS JACKSON 9: AN EXCLUSIVE REVEAL
TJ Jackson, the youngest member of 3T, the multiplatinum R&B music group, alongside brothers Taj and Taryll, and the star of The Jacksons: Next Generation on Lifetime had what some would consider a very fortunate childhood. He was born the youngest son of Tito and Dee Dee Jackson, and he's the nephew of Michael, Jermaine, Janet, and La Toya Jackson. At 37, TJ is also the parent and guardian of nine children ranging in ages from 7 months to 24 years.
Four children of his own (Royal, 16; Dee Dee 7; Jo Jo, 4; and Rio, 7 months) and two stepchildren (Sage, 24 and Lexci, 21) with Frances Jackson, his wife and partner of 17 years. And where are Michael Jackson's kids today? TJ is also the co-guardian (alongside "Grandma" Katherine Jackson) of Michael Jackson's three children, Prince, 18; Paris, 17; and Blanket Jackson, 13 and is doing an incredible job raising them.
---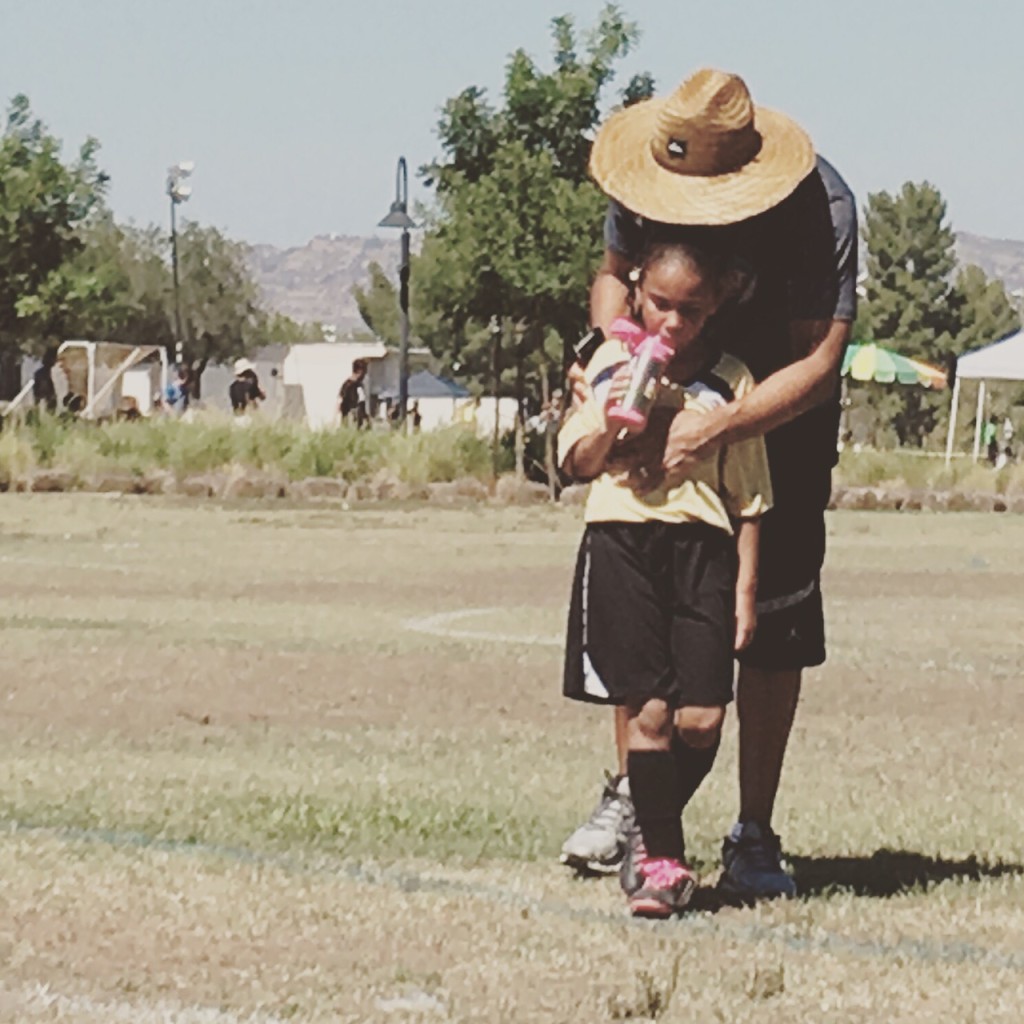 ---
Despite his famous roots, love and family have been his main focus. "Parenting is the most beautiful thing in life," TJ tells Yahoo Parenting. "Having a family is the greatest success."
---
[adsenseyu1]
---
In an exclusive interview with Elaine Sir for Yahoo Parenting, TJ opens up about growing up in the iconic Jackson family, coping with the murder of his mother, at age 16, being a role model for Michael Jackson's three children, and why he dreamed of becoming a young father.
Being a parent is hard, being a stepparent is harder, and being a guardian is the hardest.
BEING CO-GUARDIAN OF MICHAEL JACKSON'S KIDS
As co-guardian of Paris, Prince, and Blanket, I am always in protection mode. There are people just waiting to get access to them. It's tricky because Prince is 18 and Paris is 17 — and they may think they don't need security. Prince could say, "I'm 18!" — but he's always respectful and understanding of what my grandma and I want. He knows we're coming from a good place.
Kids [with guardians] may go through phases where they say or think, "You're not my parent," but I never wanted to risk that with Prince or Paris.
---
[adsenseyu2]
---
When my uncle Michael passed, Prince was 11 or 12, and he had already solidified me as a cousin, so I couldn't just appear as a parent. So I took the "older brother" approach, rather than that of an authoritative parent. If I was at a parent-teacher conference at Buckley for Prince or Paris, it was more from an "I'm proud of you" standpoint.
BEING A TOUGH PARENT
I'm the strictest with my own kids. First, it's because I can be, but I'm also careful about Royal [because he's a teenager], and I want him to be strong and set an example for the younger kids. I am committed to them all. I haven't missed one parent-teacher conference for any of them. Also, I remember how important it was to my mom to be there. And I want to be there too.
I have to deal with handling something very private (parenting) in a very public space. I used to be incredibly protective of that because of the paparazzi, but you can't do that too much because you also don't want your kids to grow up abnormal. So, sometimes we'll go to a restaurant and ask for the top floor so we can be completely ourselves and uninterrupted, but most of the time we'll sit next to other families. I prefer to do it that way. Same thing at the airport: Sometimes we fly Southwest with cousins or we'll go first class on American with a guide meeting us out front and getting us to the lounge. And I want my kids to have both experiences.
---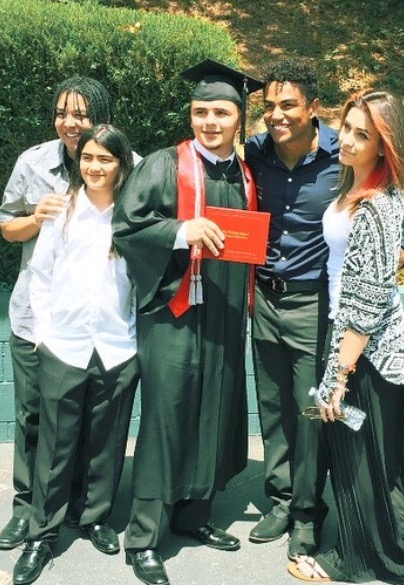 ---
THE IMPORTANCE OF RAISING CHILDREN TO HAVE NORMAL CHILDHOODS
It's important to me that the kids wait in line at Starbucks. I don't want them thinking they're better than anyone else or are too good for anything. Some may argue that 'your uncle and dad worked so hard for you guys to have this enjoyment,' but there is an incredible value in living a normal, calming life. That way, too, excesses are appreciated.
It's funny — Michael used to take us to Toys R Us after the store closed. They'd open it for us, and he'd tell us to grab a cart and fill it up with whatever we wanted! We were even in the paper in Japan one time for spending $25,000. But Michael didn't do that with his own kids — he made them limit their toys to three each.
I struggle in the same way Michael did: Wanting to give my kids everything, but also wanting them to be normal.
---
GROWING UP AS A JACKSON
I always knew my life wasn't typical. My brothers and I would go see Lionel Richie; Earth, Wind and Fire; and Huey Lewis and the News in concert on school nights — and then we'd leave at 1:00 in the morning after hanging out backstage. I would meet legends and not even really realize it. I remember falling asleep on the way home from concerts, in a limo, but having school six hours later.
One time, Uncle Michael stayed at our house during high school finals week. There was no way I was going to study! We went to the movies and toy stores and had the best time. One morning at 4:30 a.m., as I was falling asleep after studying, the big Northridge '94 earthquake hit. So we drove straight from our house, in Sherman Oaks, Calif., to Neverland — a magical, amazing place of pure happiness. Then we took a private plane from a nearby airport and flew to Vegas, where we stayed at Caesars Palace for a week.
Every morning Michael would run and slide into our hotel room and say, "They had another one" [talking about the aftershocks]. "Aren't you happy we left?" Meanwhile it was chaos over in Los Angeles, but we were [safe] in Vegas because of Uncle Michael.
---
[adsenseyu4]
---
HONORING THE FAMILY LEGACY
My dad always said, "Make sure a girl likes you for you — and not for your name or money. You have to be weary at first sometimes, having this last name." One reason I fell so deep in love with Frances is, that to this day, she still has not asked for one thing from my family. She is the first girlfriend that has never asked for anything — an autographed picture or concert ticket for a friend or family.
As a teenager, my mom would say, "Be careful at this party." Because if there were drugs there, it would become a headline, like "Michael Jackson's nephew (or Tito's son) throws a drug party." Things get twisted. I always have this stuff in the back of my mind as I'm teaching the nine kids. I don't want them to be hardened, but I want them to be smart.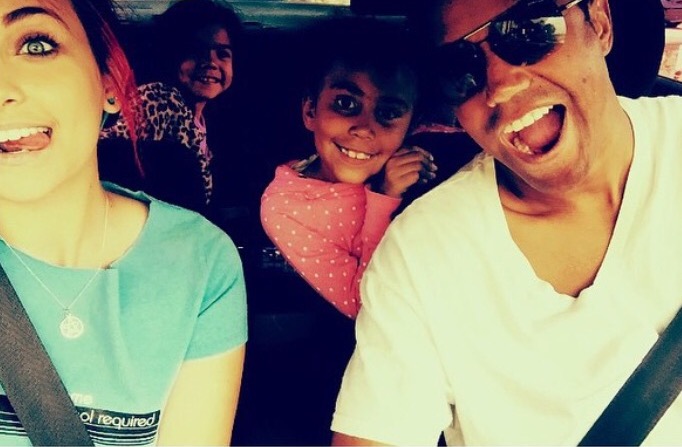 ---
My mom, my role model 
My mother has played the biggest role in [shaping] my thoughts on parenting. When I was a kid, there would be a positive message from a fortune cookie in my lunch bag every day. I remember her reading parenting books, trying to be an even better mother than she already was. Her level of commitment and love is what I try to implement with my own kids and cousins daily.
I was 16 when my mother passed away, and I felt a complete void. Also, I was accepted to the Wharton Business School of the University of Pennsylvania, but I turned down the opportunity. I felt this need to have a child.
Four years later, I met my wife, Frances. We were only together for three months before we decided to have a baby, my firstborn son Royal. Frances was already a mother of two and most didn't see being a 23-year-old divorced mom as a positive — but I saw that she was a great mother. I believe a [single] woman with kids shouldn't be looked down upon; instead, motherhood should be perceived positively. People worried that I was moving too quickly, but I knew I made the right decision.
I didn't tell anyone until Frances was about seven months pregnant with Royal. My brothers and I were at the peak of 3T, and I didn't want them to [try to change my decision]. The only person I confided in was Michael.
Prince and Paris were young then, and Michael was on cloud nine. [Despite breaking] all these records and achieving so much, I had never seen him as happy as when he told us he was going to be a father — so I felt comfortable talking to him. Michael was so excited for me, telling me to read this book and that book and saying he only wished he had done it sooner.
---
[adsenseyu5]
---
---
 'The Jacksons: Next Generation': How The Docuseries Came To Be
At a premiere party in LA, Taryll, Taj and TJ Jackson tell Access why they wanted to go ahead with the Lifetime docuseries, "The Jacksons: Next Generation."
---
MOVING ON WITHOUT MOM AND MICHAEL
The world remembers my uncle as a legendary artist — but I remember him as a legendary uncle. Our television show is an opportunity to humanize him and speak of how great a person he was. Michael was filled with such incredible love, generosity, happiness, and empathy.
We were at the Beverly Hills Hotel one morning. My brothers and I were just waking up — and he had been up reading or doing his music. He looked so sad, so I asked him what was wrong. He had heard that a plane had crashed — and he rattled out the statistics of how many were dead — and he knew the exact amount of kids that died. Also, he was torn up for the entire day because of the innocent lives that were lost. He didn't understand why these precious lives had to go. That's how he was. He had the greatest heart. Others' lives affected him personally.
But many times, people took advantage of Michael's kindness and saw it as an opportunity. And I know he was too naive to [suspect] it; he was too kindhearted and trustworthy.
There is never a day when I don't think about both my mother and my uncle. I keep in mind what Michael told me when I lost my mother: to make her proud and present her well. He told me to do good in the world. Michael gave my brothers and me so many great traits and advice for how to live properly and healthily — and I take that to heart, because I want to make Michael and my mom proud.
---
[adsenseyu4]
---
It gets hard, though, when you realize your own child lost out on an amazing grandparent and uncle.
But grandma [Katherine Jackson] has done so much for me — and she's a big reason I got through [the losses]. She is the only maternal figure that I have. (To my kids, she's Grandma, not "Great Grandma."). My grandmother is the single-most important person in my cousins' lives. She does parent-teacher conferences, everything. It's kind of like she's the founder of a company — but I do the day-to-day management. She makes all the important decisions and I will always respect everything she says. She did so much for my brothers and me when we lost our mother. And she's now doing the same for my three cousins. She is still wise beyond her years.
My uncle left an incredible legacy, as [did] my mom — so I am starting to think about what I am leaving. I could have another child, but Frances is done, so I don't push. Now I'm looking forward to being a grandparent.
---