If you're a friend of mine, you already know that I love my iced coffees, my iced almond milk lattes and my Pu Erh teas! I have one of something in the morning and one for a mid-afternoon pick me up. Starbucks, Stumptown and Peets are, in fact, my favorite places to shop! But everyone has been just ooh and aahing over matcha green tea and all the health benefits of matcha green tea — so I decided to give it a test drive.
And holy cow, I'm hooked! I wanted to see all the magic of this magical green powder, so I did some deep research into the matter. I've laid out all the benefits for you to see. Listen up.
---
[adsenseyu1]
---
MATCHA GREEN TEA
The Matcha tea movement is ubiquitous today in Western lands. We're seeing matcha pop up everywhere – in ice cream, frozen yogurt, muffins, biscuits and gummy bears!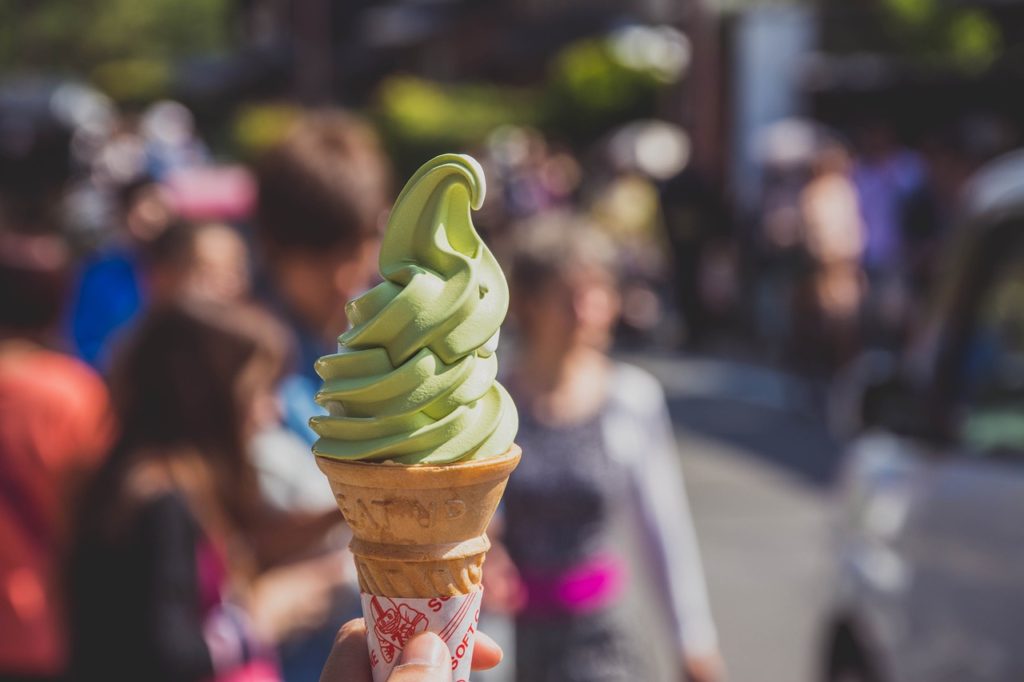 However, matcha has a long line of ancient Chinese and Japanese roots. It has been used for centuries as a ceremonial ritual — and there is so much beautiful meticulous care put into the preparation of the tea.
HEALTH BENEFITS OF MATCHA GREEN TEA
Aside from it being a super tasty pick me up, there are a slew of promising health benefits that are likely to lure you too. And here they are…..
---
[adsenseyu1]
---
FIGHTS CANCER
Matcha tea contains a class of antioxidant known as catechins, which aren't found in other foods. The catechin, epigallocatechin (EGCg ) gallate provides potent cancer-fighting properties.
EGCg and other catechins counteract the effects of free radicals from pollution, UV rays, radiation, and chemicals, which can lead to cell and DNA damage. – MATCHA SOURCE
GLOWING SKIN AND ANTI-AGING
It all begins in the gut, as they say. So it's no wonder that consuming matcha internally does wonders to get that smooth and glowing skin. Researchers also have found that green tea can inhibit oxidative stress and the inflammation that results. And because matcha is rich in EGCG, it increases cell turnover which helps fight wrinkles!
HEALTHY PICK ME UP
This tea is rich in L-theanine, an amino acid that lifts your brain power while inducing a state of relaxation. Yin Yang in a tea leaf, am I right? Matcha contains up to five times more of L-theanine than the average tea.
STRESS REDUCTION
The NIH has published a study illustrating the effects that Theanine in matcha has on mice and humans. The stress levels found in those who consumed matcha was significantly less than the placebo group! And we all know that stress is the root of all evil — so why not do everything we can to eliminate it!?
BOOSTS YOUR METABOLISM AND FAT BURNING POWER
What's not to love about this, right?
The major antioxidant EGCG increases metabolic rate during workouts, hence enhancing weight loss and fat burning. Studies also show that drinking matcha stops the growth of fat cells.
So, whisk away my friend!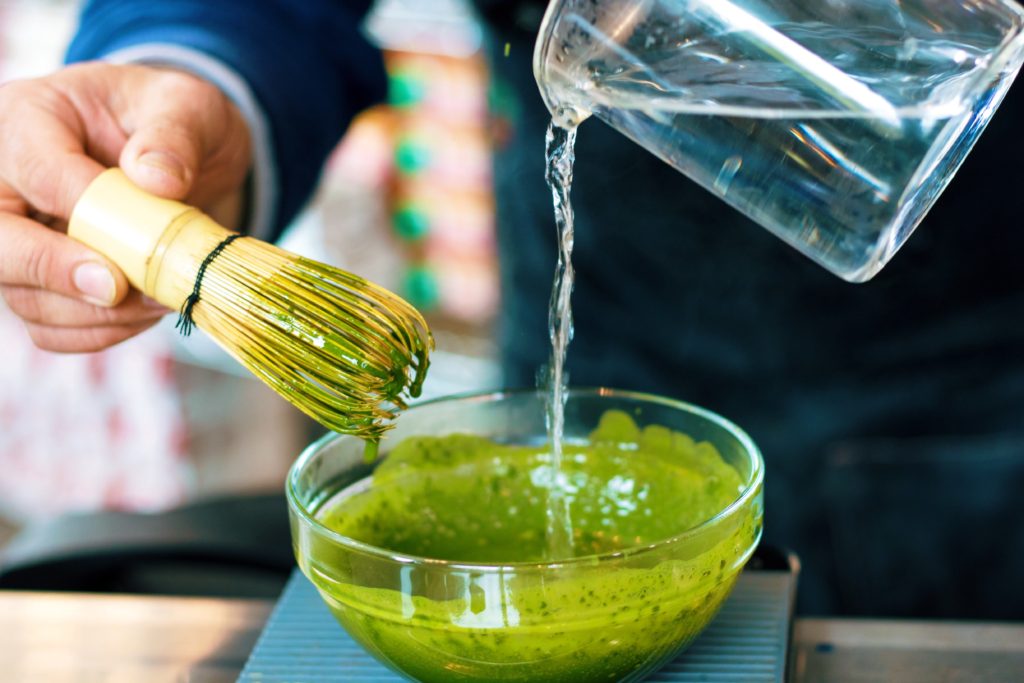 HOW DO I MAKE MY MATCHA TEA?
In the form of a delicious iced matcha latte! That's how! All you need is matcha powder, ice, almond milk.
ICED MATCHA GREEN TEA INSTRUCTIONS
Sift 1 teaspoon of organic matcha powder in a cup or small bowl.
Add 2 ounces of hot water into that bowl.
Whisk until it's fully blended and the liquid is frothy.
Transfer the matcha mixture into a large glass cup.
Pour cold almond milk over your green mixture.
Add ice and a couple of drops of stevia.
Drink up and watch your wrinkles, pounds and stress melt away!


---

---

[adsenseyu1][adsenseyu2]