We are all quarantined and stationed at home — so we have no excuse to not take the best care of our mind, body and skin! Now is the time to do all those things you always wanted to do but never had time for. Working out, eating healthy (you have time to cook now!) and doing some self-care on that epidermis of yours! I have some new found loves (and old school besties) that I have been using — and I promise are the best skincare products for Spring 2020! Let's turn your dull winter skin into a healthy and natural dewy Spring glow! These are all part of my daily routine!
EVE LOM CLEANSING CAPSULES
Your cleansing ritual is the most important! Without a clean canvas, none of the good serums and oils can even penetrate. EVE LOM is your ride or die cleanser.
While you're massaging the oil into your skin, you're exfoliating, hydrating, toning and improving the circulation all in one swoop. It's formulated with essential Omega fatty acids like Grapeseed Oil and Camelina Oil which melts off dirt and debris. And it's infused with botanical oils like eucalyptus (my fave!), clove, Egyptian chamomile and Hops.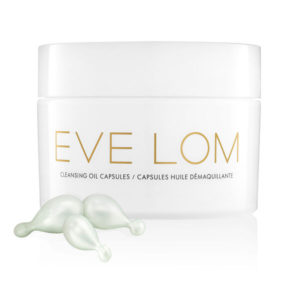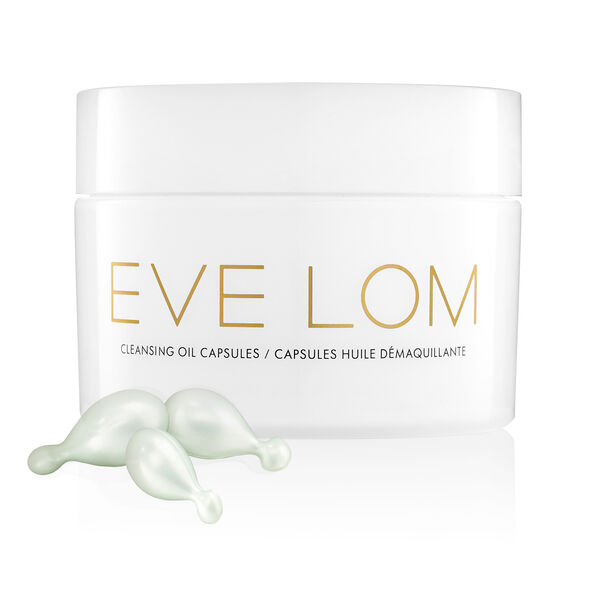 EVE LOM PEEL PADS
The Eve Lom Rescue Peel Pads are new to the market and are game-changers in the exfoliation world. Each gentle pad is effective as it carries with it all our favorite beautifying acids (glycolic, lactic, and salicylic) which eradicate dead skin cells but also infused with marshmallow and vitamin B3 to leave your skin smooth and baby-like.
They're on sale now at Bergdorf's – so buy them here!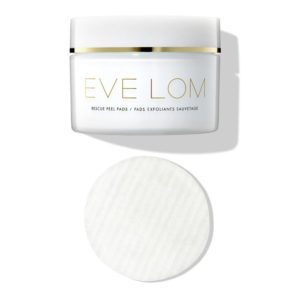 DARCASE GUA SHA TOOL
I use this every morning after I wash my face and before I put on my morning creams and sunscreen. I've been loving the GUA SHA ritual for a while now; but it's a whole new ballgame since I introduced the 24K Gold Darcase to my practice.
And it's gorgeous on your mantel if you care about that sorta like, like me.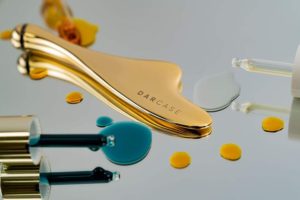 BIOLOGIQUE RECHERCHE P50 1970
I first came across this beautifying beast at the CIEL SPA at the SLS HOTEL during one of my facials. It's a cult fave since it is pretty much a facial in a bottle!
This exfoliating and balancing lotion first gives you a little tingle (not too bad) – but I learned that when the epidermis is unbalanced, you feel the acidity of the solution. Once you reach a balance, this sensation will disappear!
Biologique Recherche is a chic French brand — and it's divine.
---
Why Lotion P50V 1970 Needs to Be Part of Your Routine

Until around the age of 25, our skin naturally regenerates and heals itself relatively quickly. However, as we age, this process slows down. Slower cellular turnover contributes to dark circles, fine lines, wrinkles, and other signs of aging.

Lotion P50V 1970 helps counteract these signs of aging with a formulation featuring light acids that help hydrate the skin and active ingredients that balance your skin's natural pH level while exfoliating and minimizing pore size. – CIEL SPA SLS HOTEL

---

---
EVE LOM RADIANCE FACIAL MIST
Eve Lom's facial mist is the last phase of my morning and night routine! Its marine extracts promote supple skin while its antioxidants defend your skin from oxidative damage. Spritz it on after your sunscreen in the morning — or as your last skincare step before bed.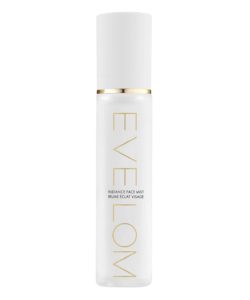 ---
[adsenseyu1][adsenseyu2]