I just added two new products to my Serumkind faves. Their deliciously divine HAND SERUM as well as their new facial serum called the CHAGA CHARGING DROP are out of this world! They will make perfect Holiday and Valentine's Day gifts for your skin-obsessed loved ones.
CHAGA CHARGING DROP
Serumkind's Chaga Charging Drop is a highly concentrated soon to be cult fave that is much needed to hydrate your skin during these cold and dry winter months!
CHAGA CHARGING DROP KEY INGREDIENT
SIBERIAN CHAGA MUSHROOMS (Inonotus Obliquus Mushroom Extract) are the key potent ingredient in this new product of theirs. The Chaga mushroom grows slowly on birch trees over 15 years and contains more nutrients than any other mushroom. For centuries, people have used them as a traditional medicine to boost immunity and overall health — and now we know that the beta-glucans in them improve the skin's elasticity and enhance epidermal hydration. I just love that the color and texture are so deliciously rich and intoxicating!
CHAGA CHARGING DROP SUPPORTING INGREDIENTS
GINGEROL (GINGER EXTRACT): Gingerol is widely used for medicinal purposes because of its excellent antioxidant and sterilizing benefits.
LIGNAN (SCHISANDRA CHINESIS EXTRACT): Lignan, the main active ingredient of Schisandra chinensis, helps to improve skin elasticity due to its antioxidant properties.
ABOUT SERUMKIND
If you aren't already familiar, SERUMKIND is a Korean skincare line that offers super
powerful and highly concentrated serums designed to ensure the best skin results.
All of their products are vegan, cruelty-free, non-GMO, free from parabens and use eco-friendly packaging. Sign me up, right? I love this brand so much and devour every last drop.
---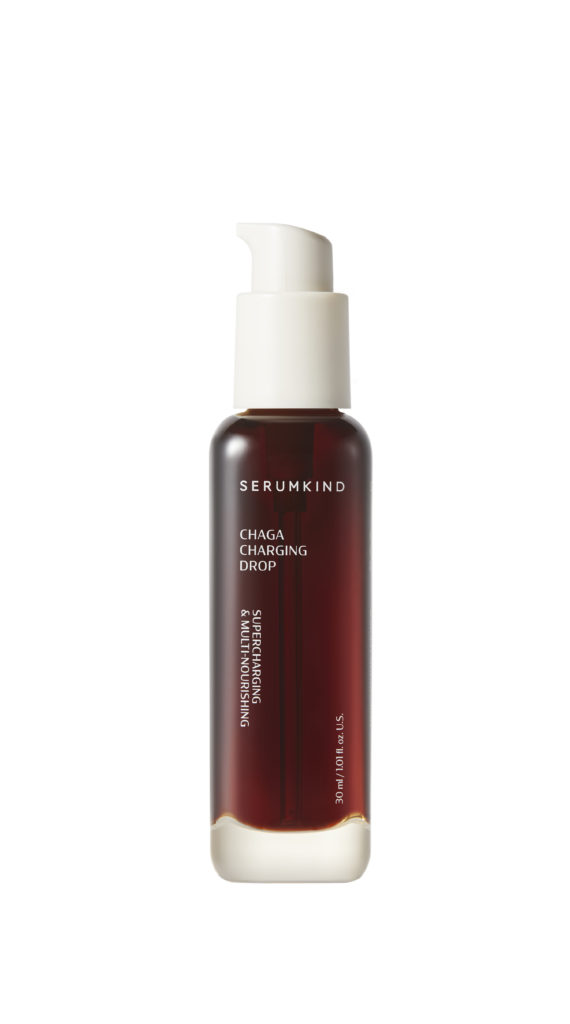 ---
+ $55 at Serumkind.com :: Use code Holiday15 for 15% off your order now!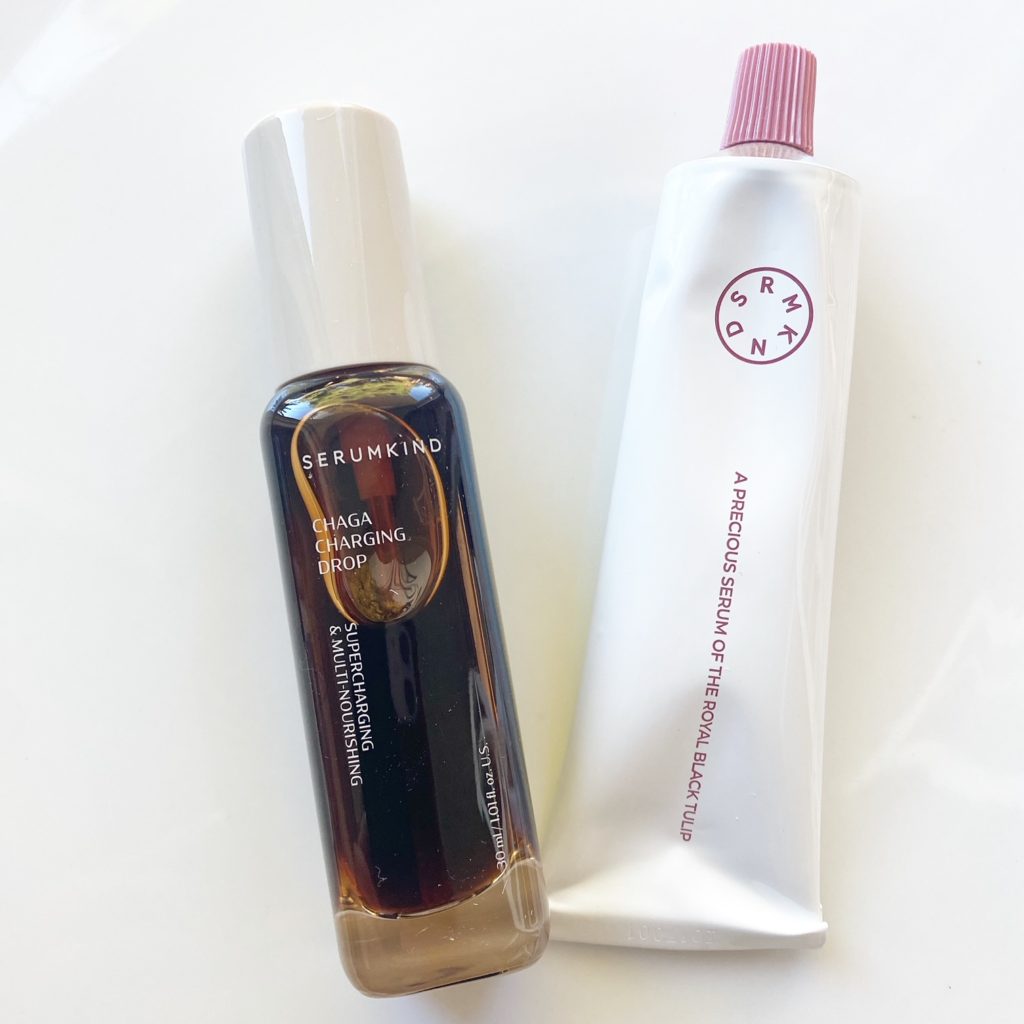 + Featured photo courtesy of Serumkind.
---