My family and I generally escape to my family's homeland of Seoul, Korea around this time of year – when cherry blossoms are in full effect, coloring the air.  We visit and pay respect to our family (in homes, hospitals, cemeteries), devour authentic and tasty cuisine, visit palaces, historical sites — and fun and fashion-forward shopping districts. Here are some photos if you'd like to take a gander of my Seoul Korea travel blog;  i.e., my ideas of the best things to do in Seoul Korea.
BEST THINGS TO DO IN SEOUL KOREA
---
LAX (LOS ANGELES) ———-> INCHEON AIRPORT (SEOUL)
---
 Deoksugung Palace
A walled compound where royalty lived until the turn of the 20th century.  Remarkable architecture and vivid colors.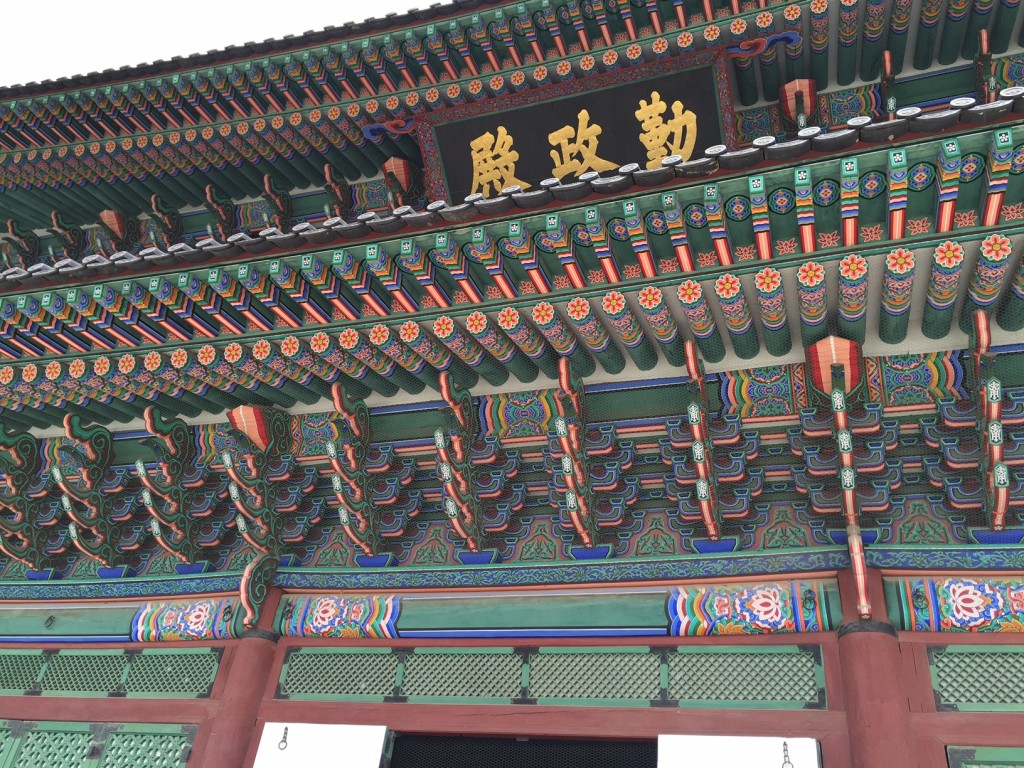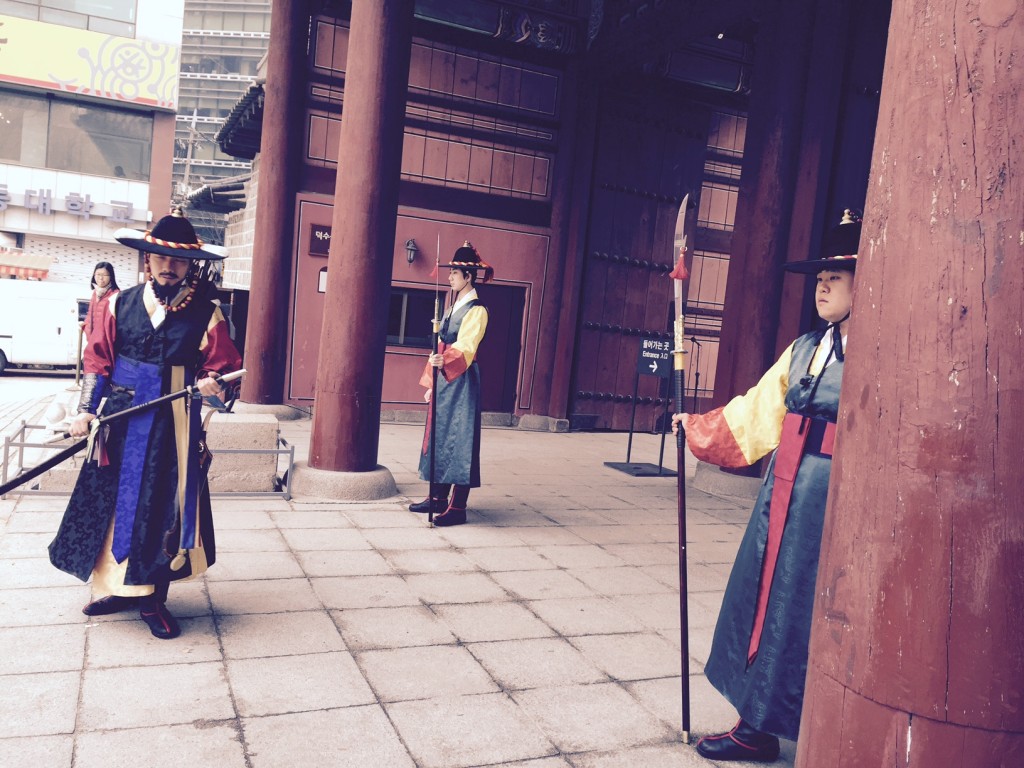 ---
Gyeongbokgung Palace
Built in 1395, Gyeongbokgung was the core of the autocratic ruling of the Joseon period.  Important matters were conducted here; foreign envoys received.  The head of state assembled his court.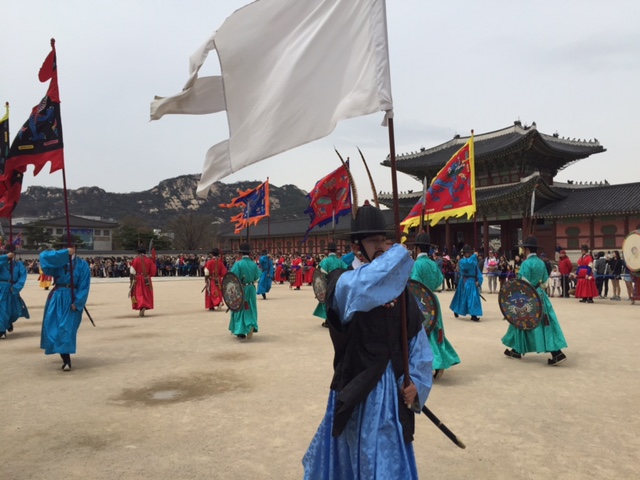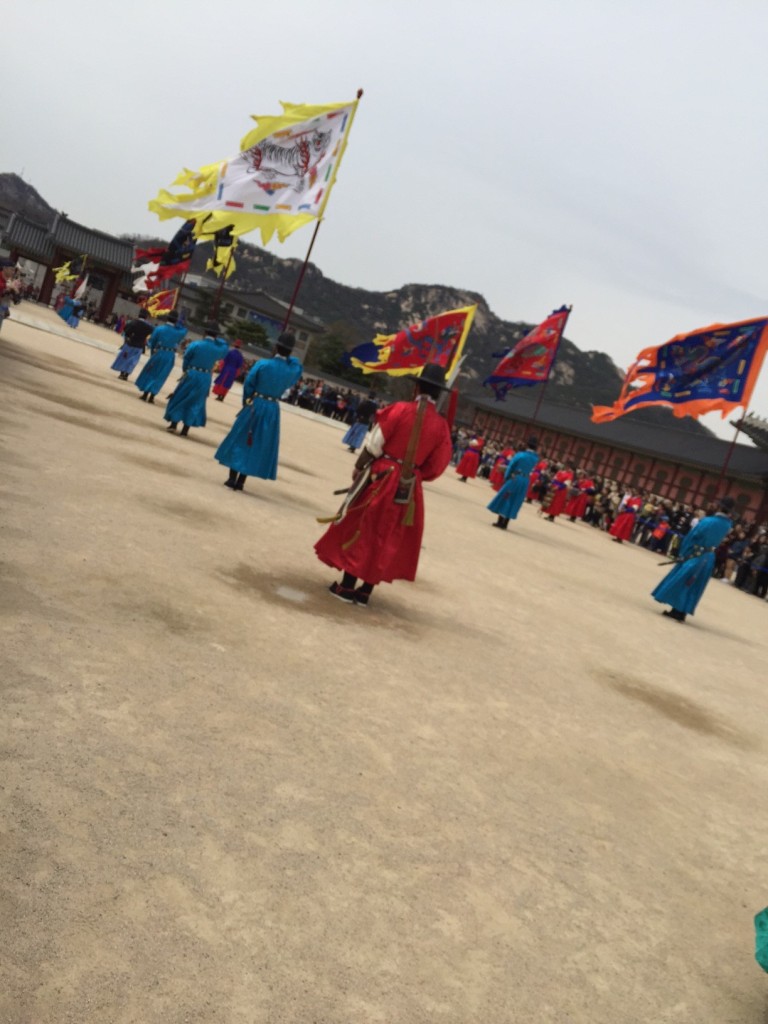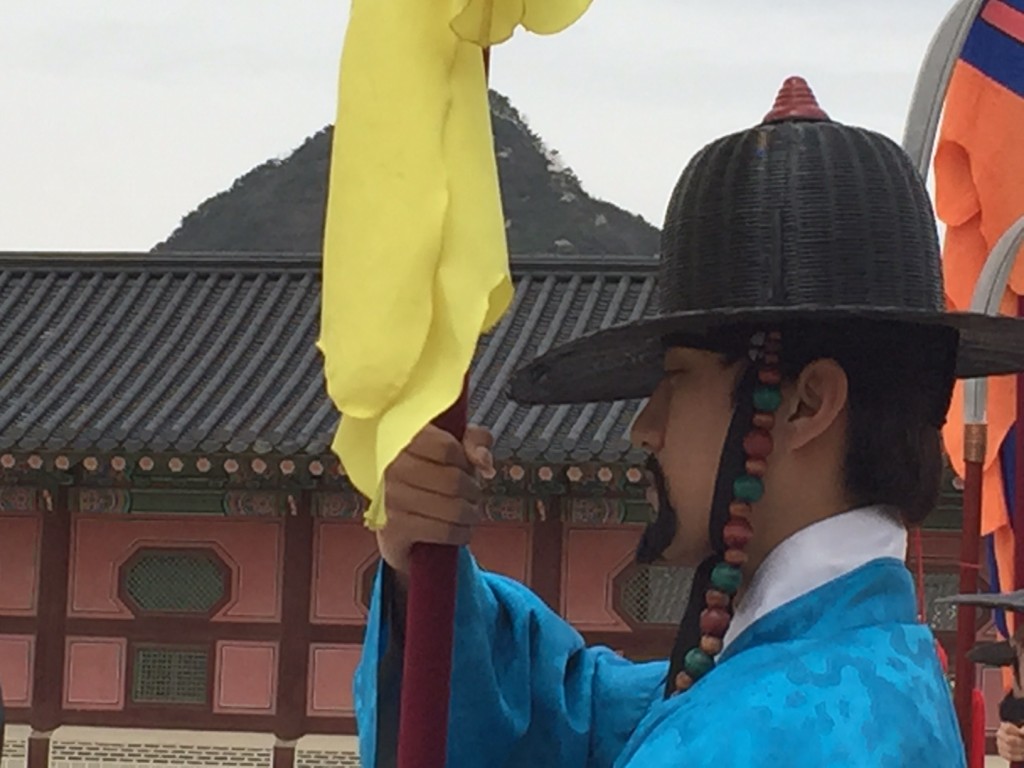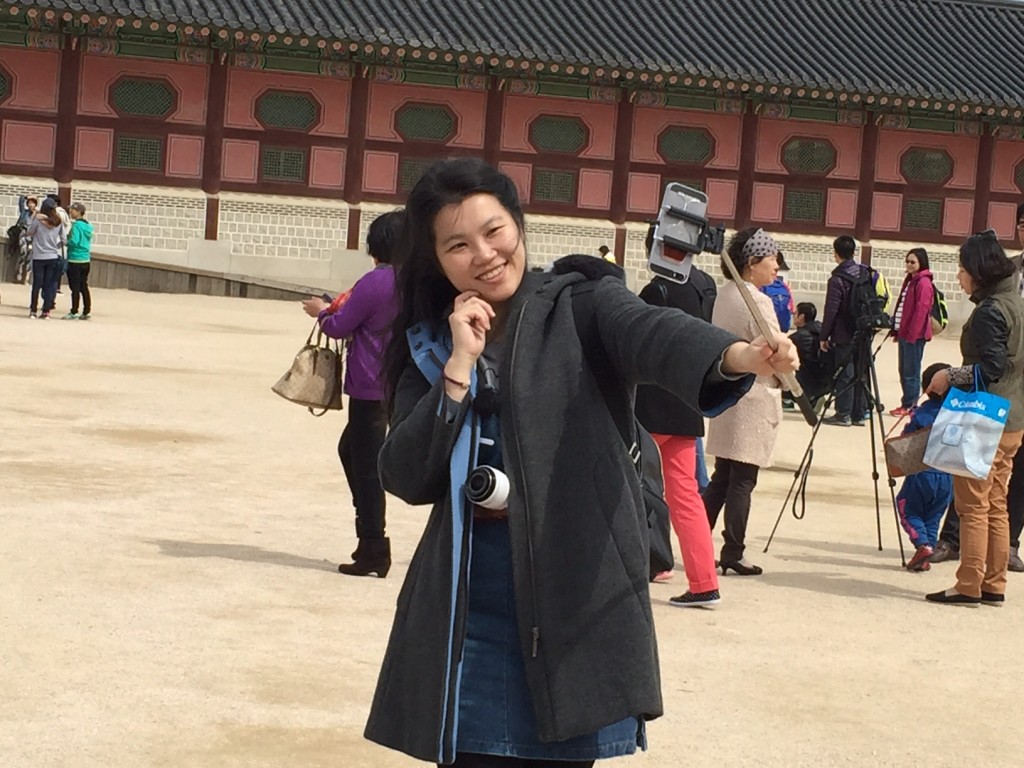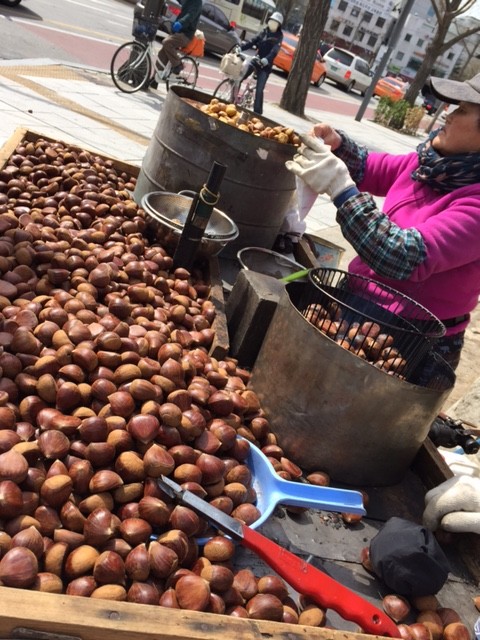 Next stop…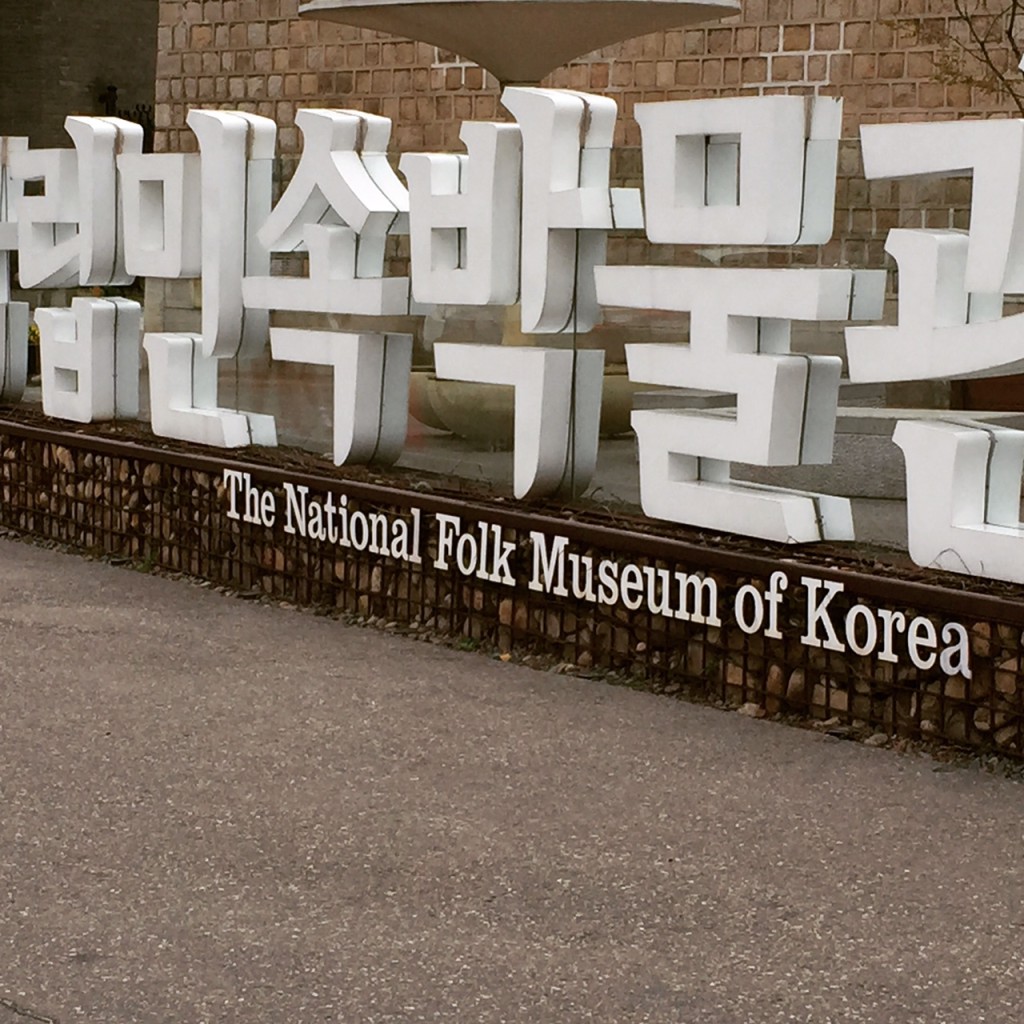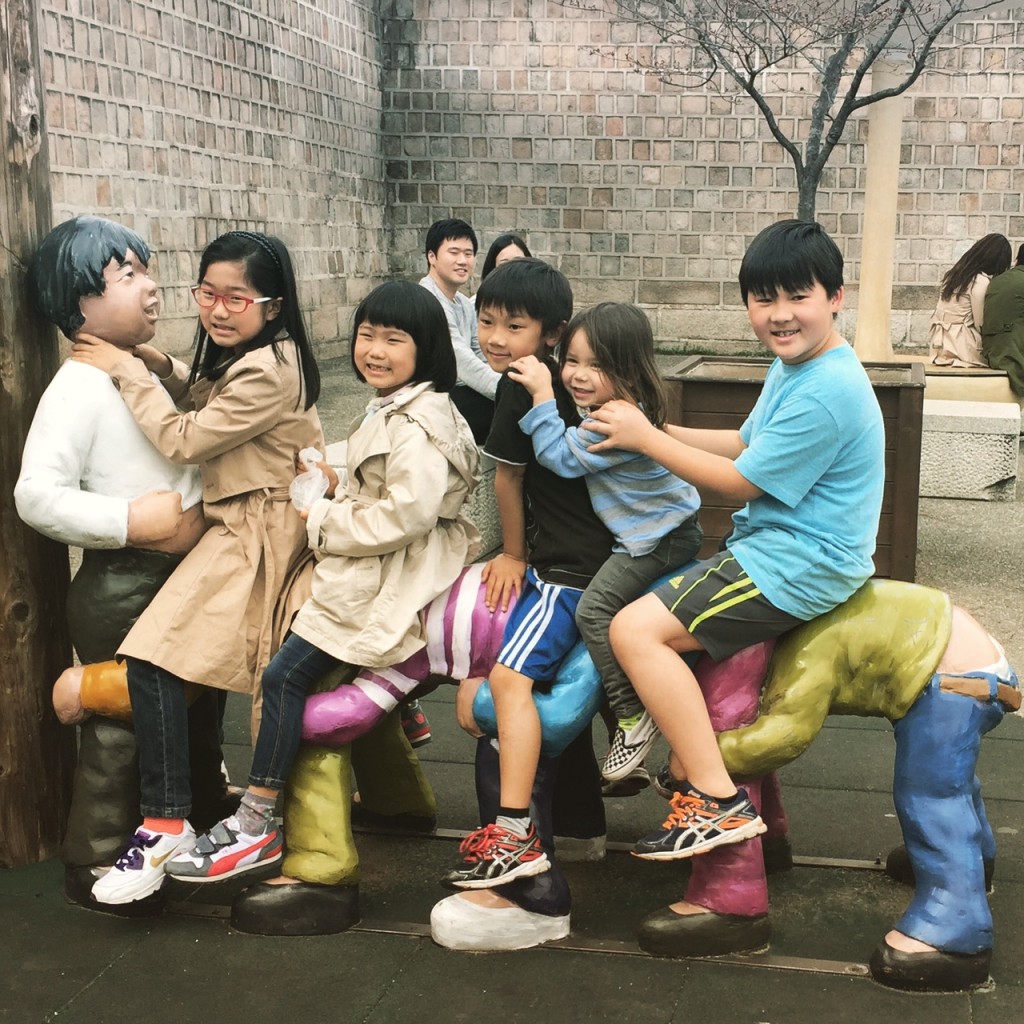 I saw this photo on the grounds.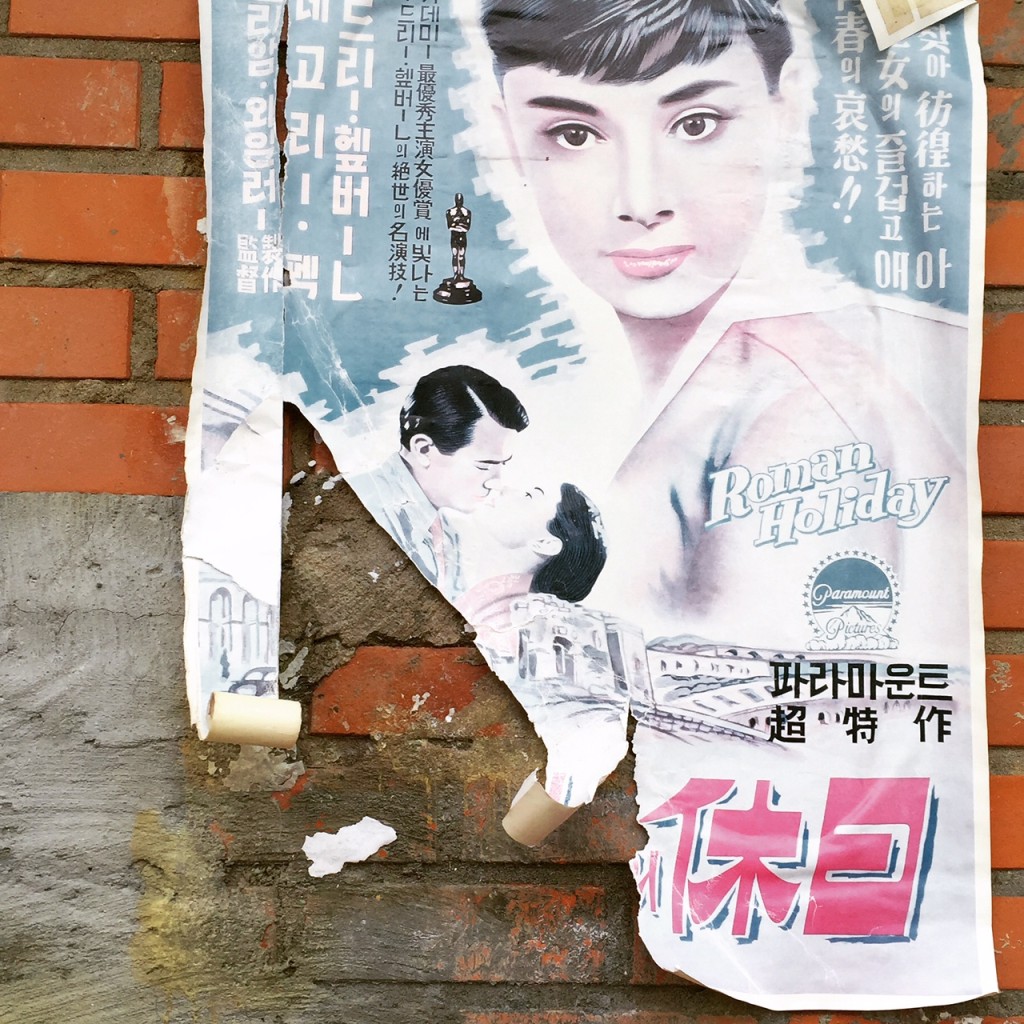 My incredible cousins Seoung Yun Unknee and Grace put us up at the breathtaking Banyan Resort and Spa in the heart of  Seoul at Mt. Namsan.  We had our very own mineral salt relaxation pool in the entrance of our hotel room.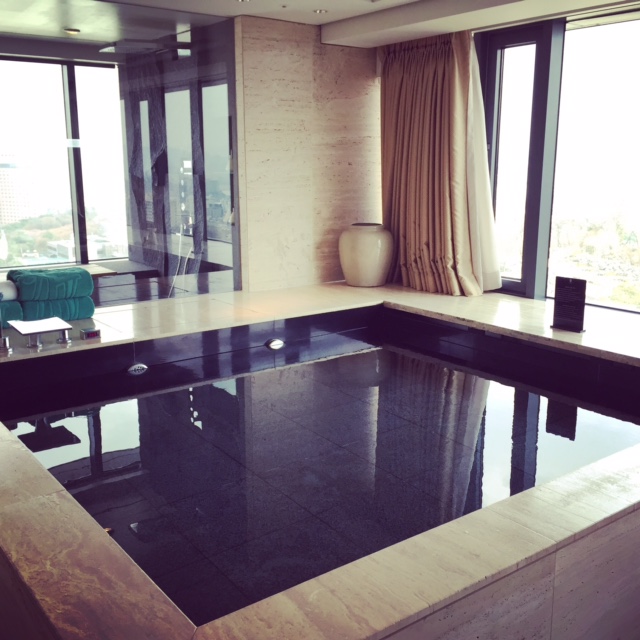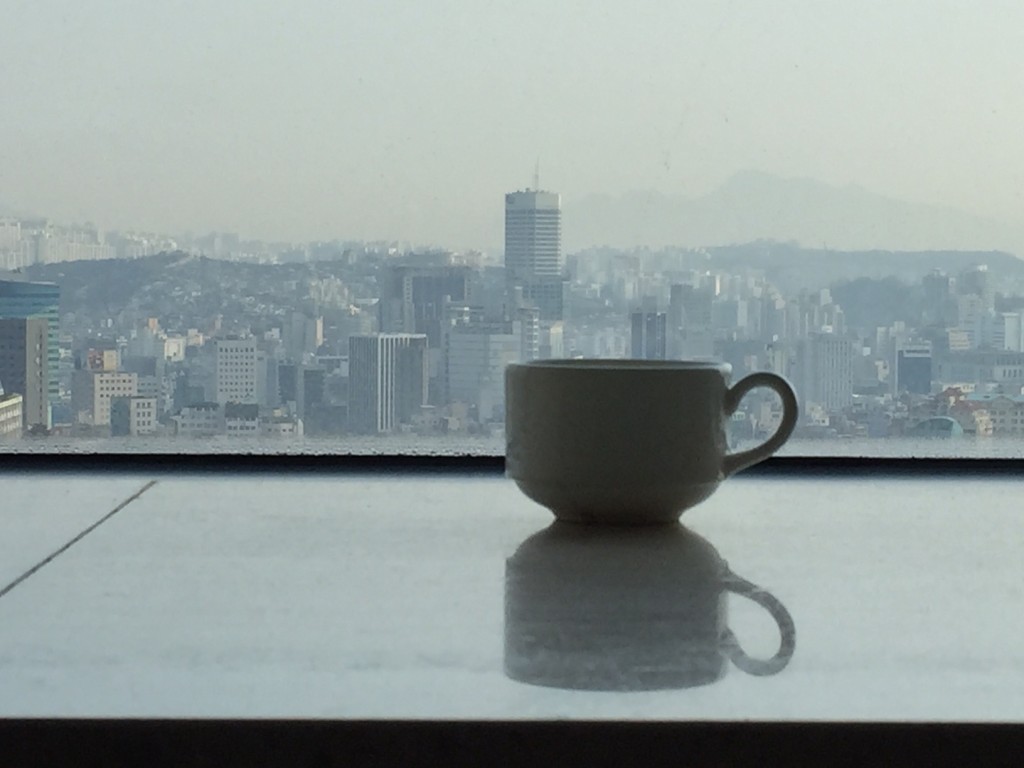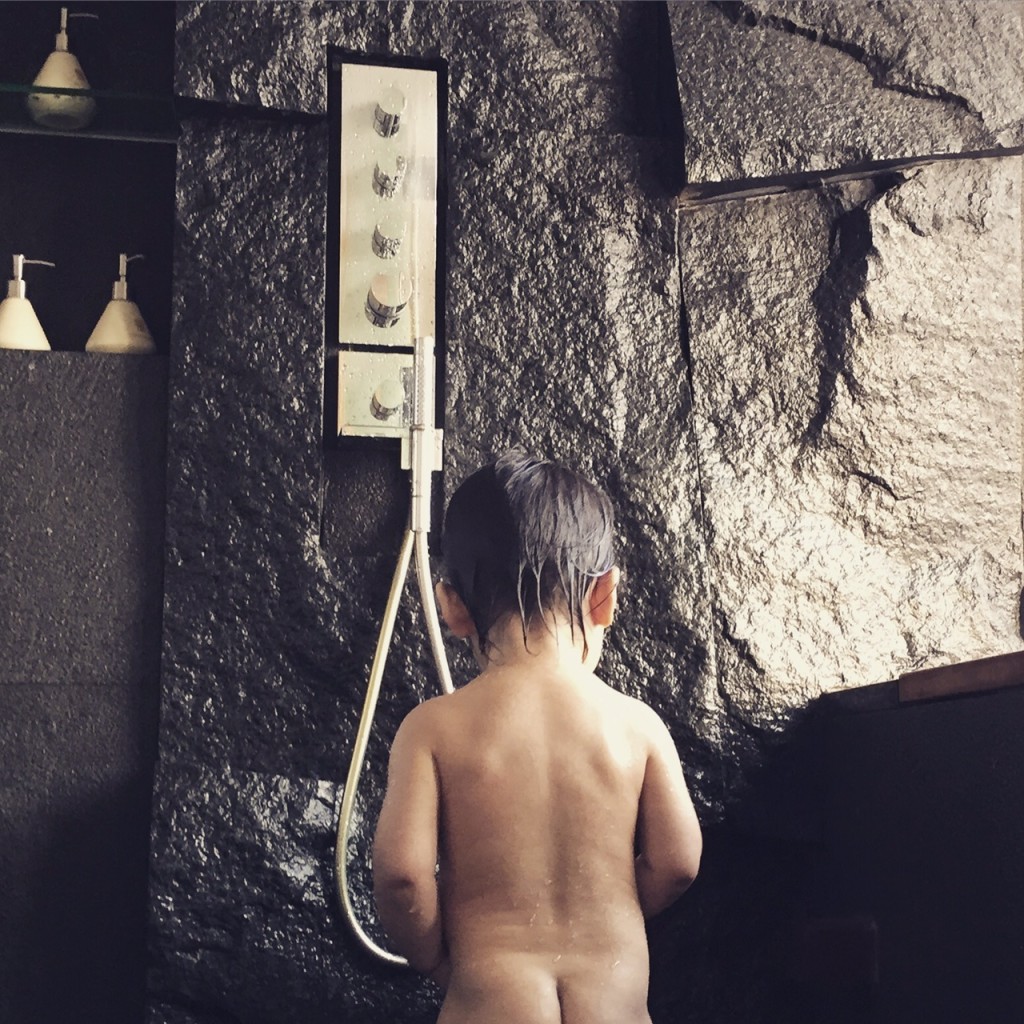 Insadong
home to a plethora of modern galleries, tea shops and handmade clothing boutiques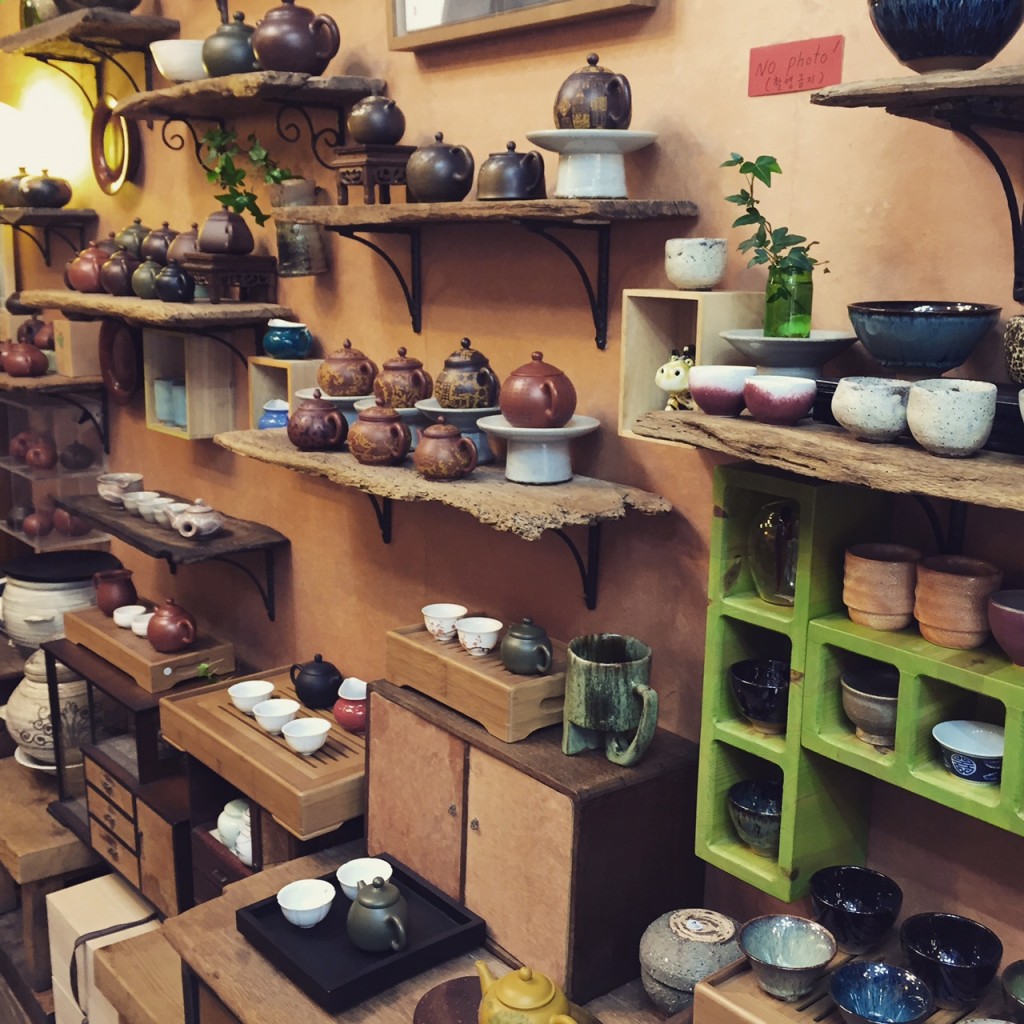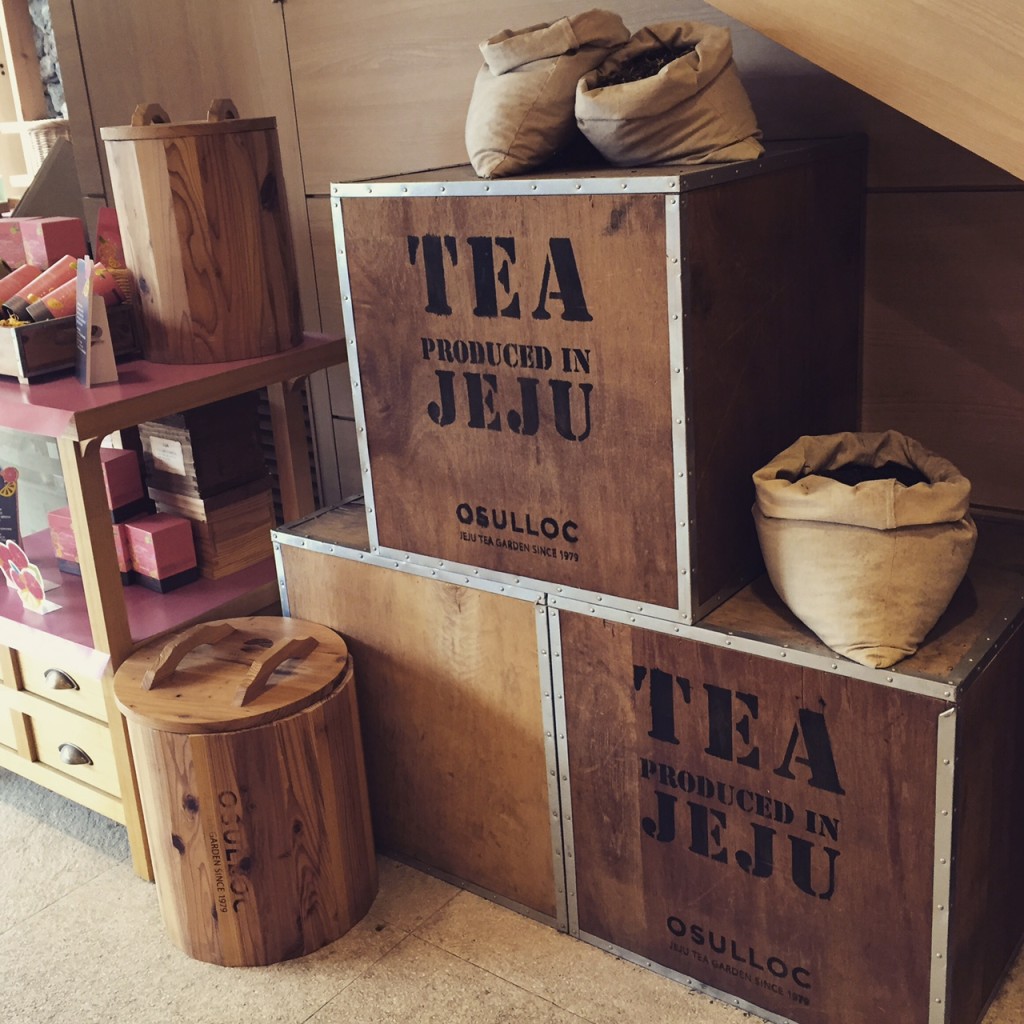 In addition to all the beautiful shops selling handmade traditional hankboks (Korean dresses) and jewelry, there were eateries on the sidewalk.  And dessert stops.  Like this one.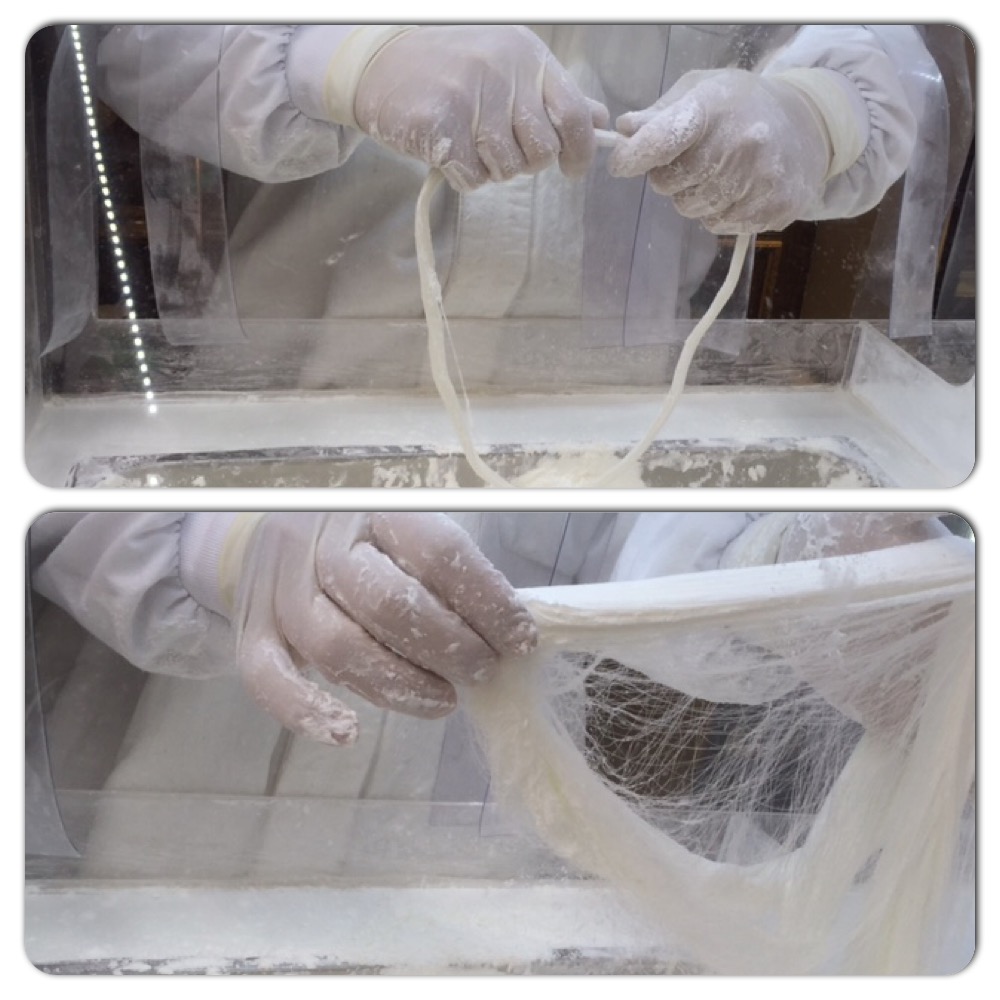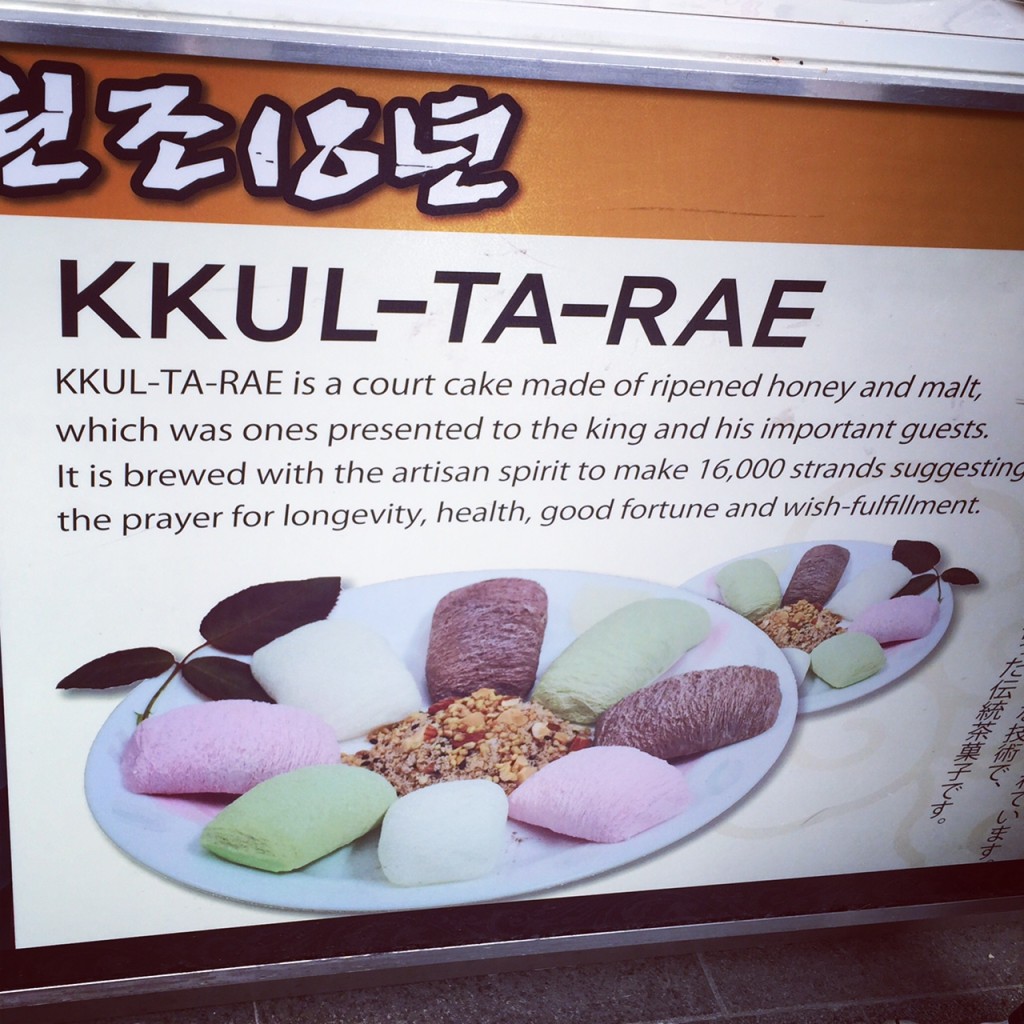 My sister, hub and I got a kick out of the adorable school kids.  They were straight out of a Tarantino movie.  I think they were onto us as we were snapping away.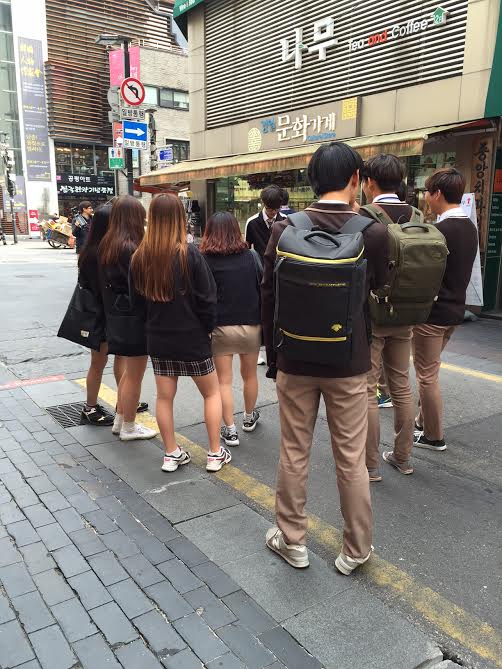 And of course, the food was unbelievable.  Clean, fresh, pure.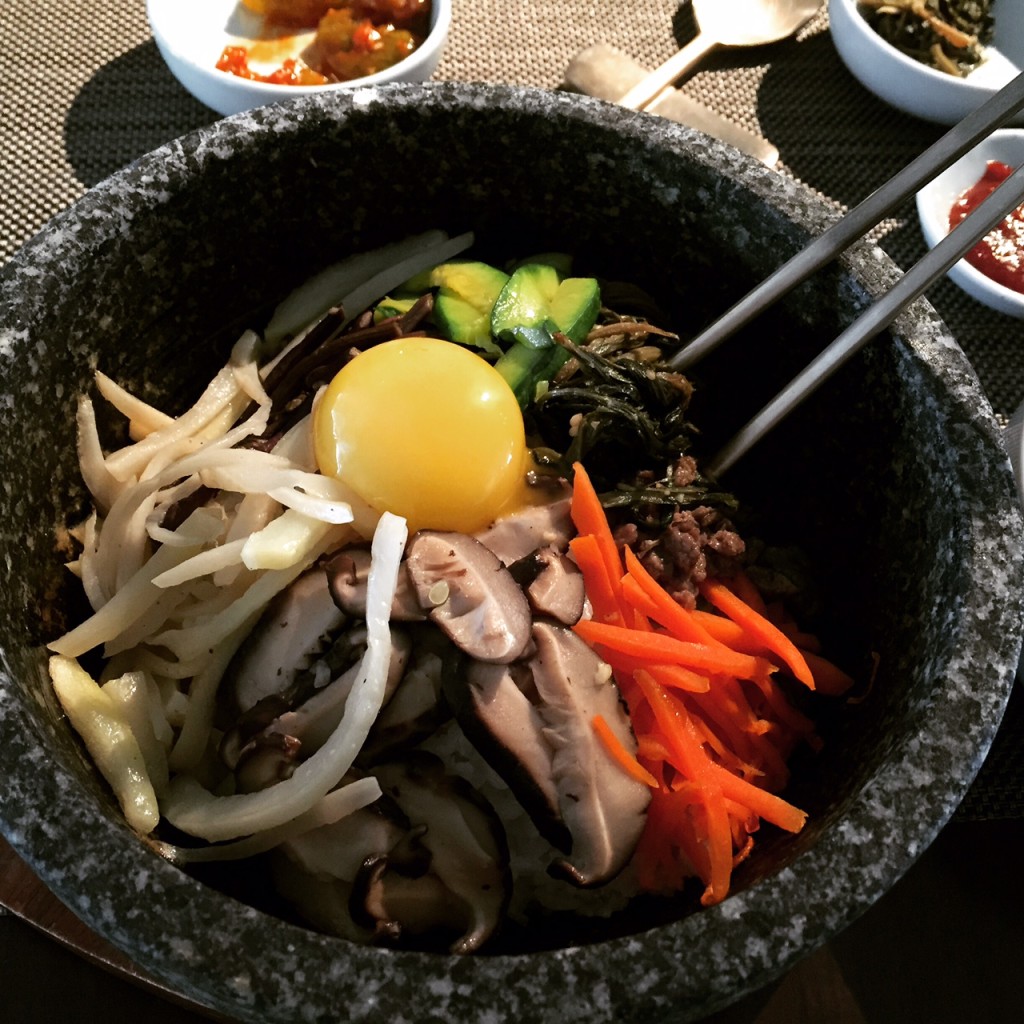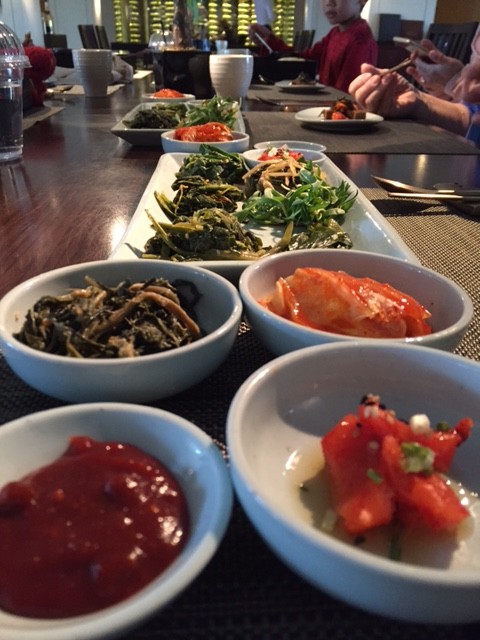 L'atelier is an uber-hip and trendy restaurant with tasty foods and the most gorgeously dressed clientele.  Although French in name, the menu hosted foods of the Italian based.  Pastas, risotto, incredible desserts.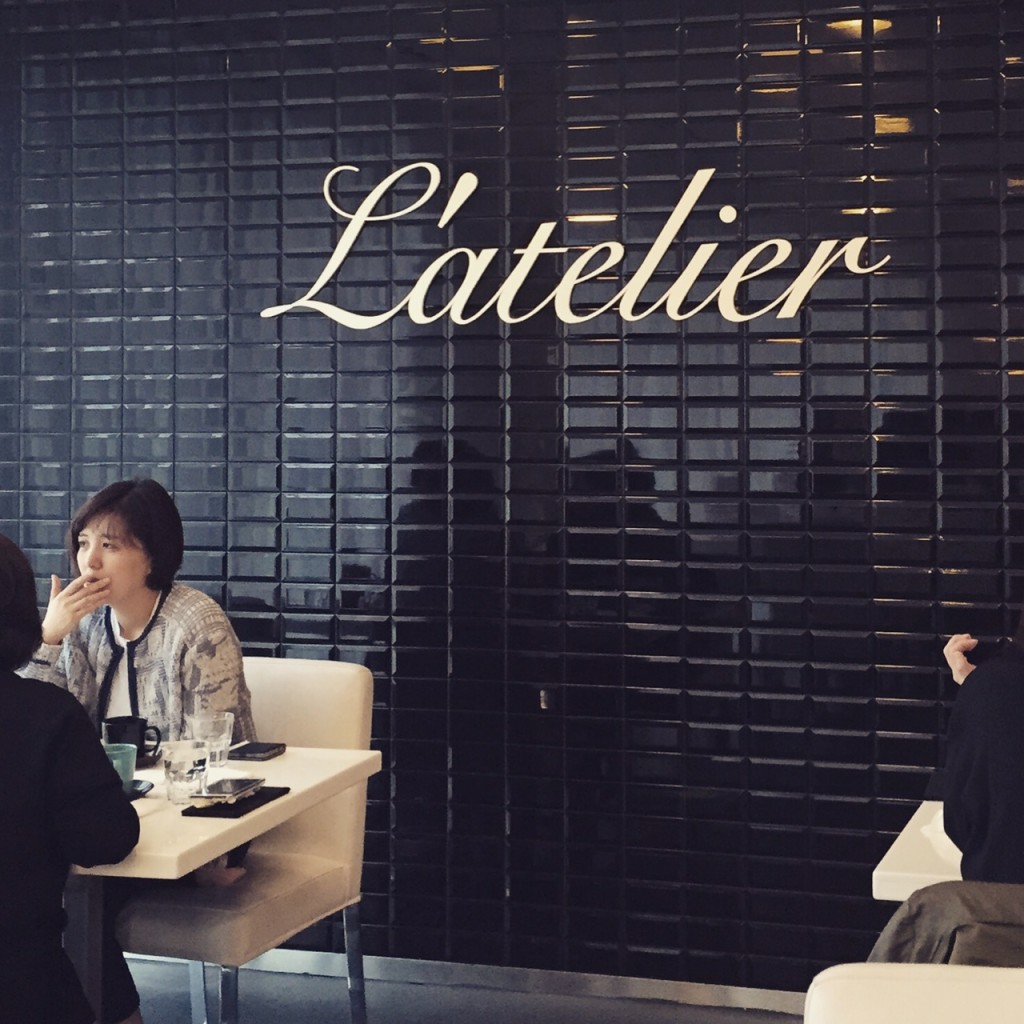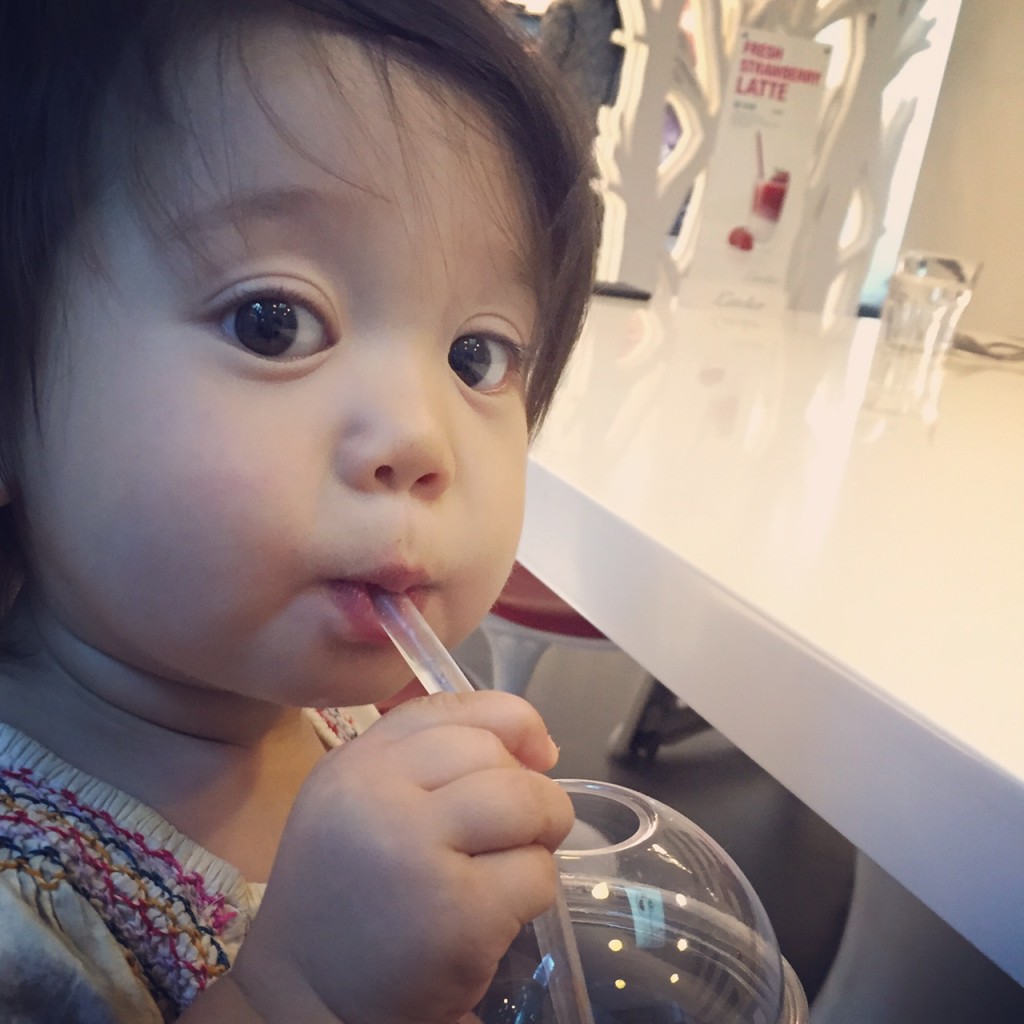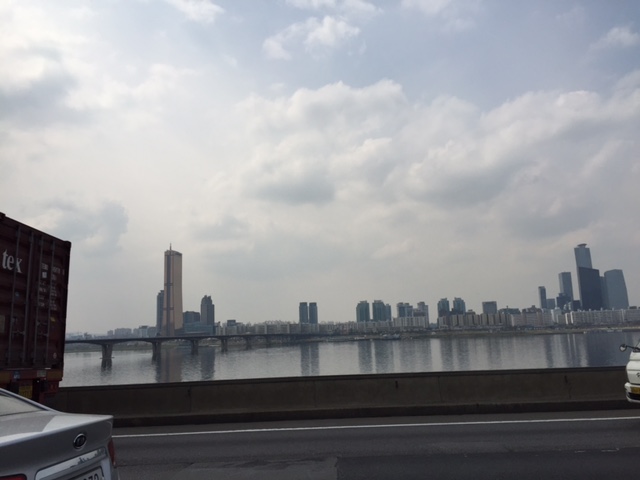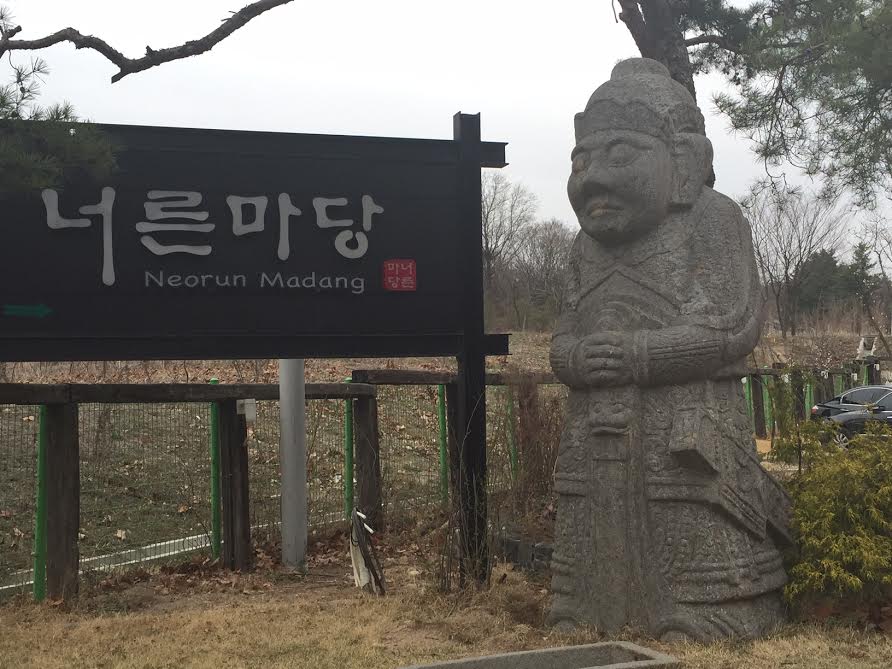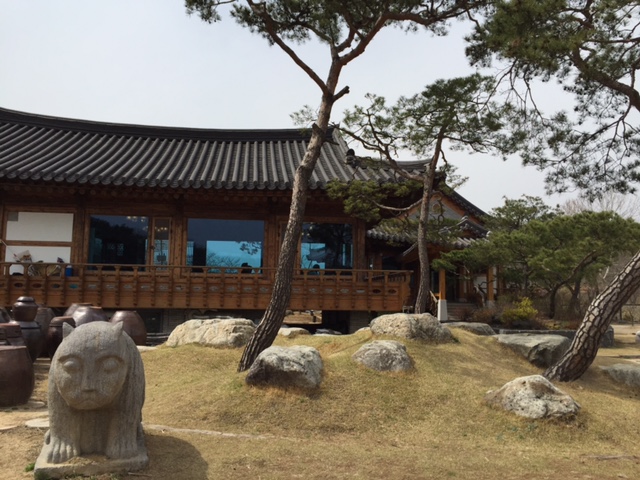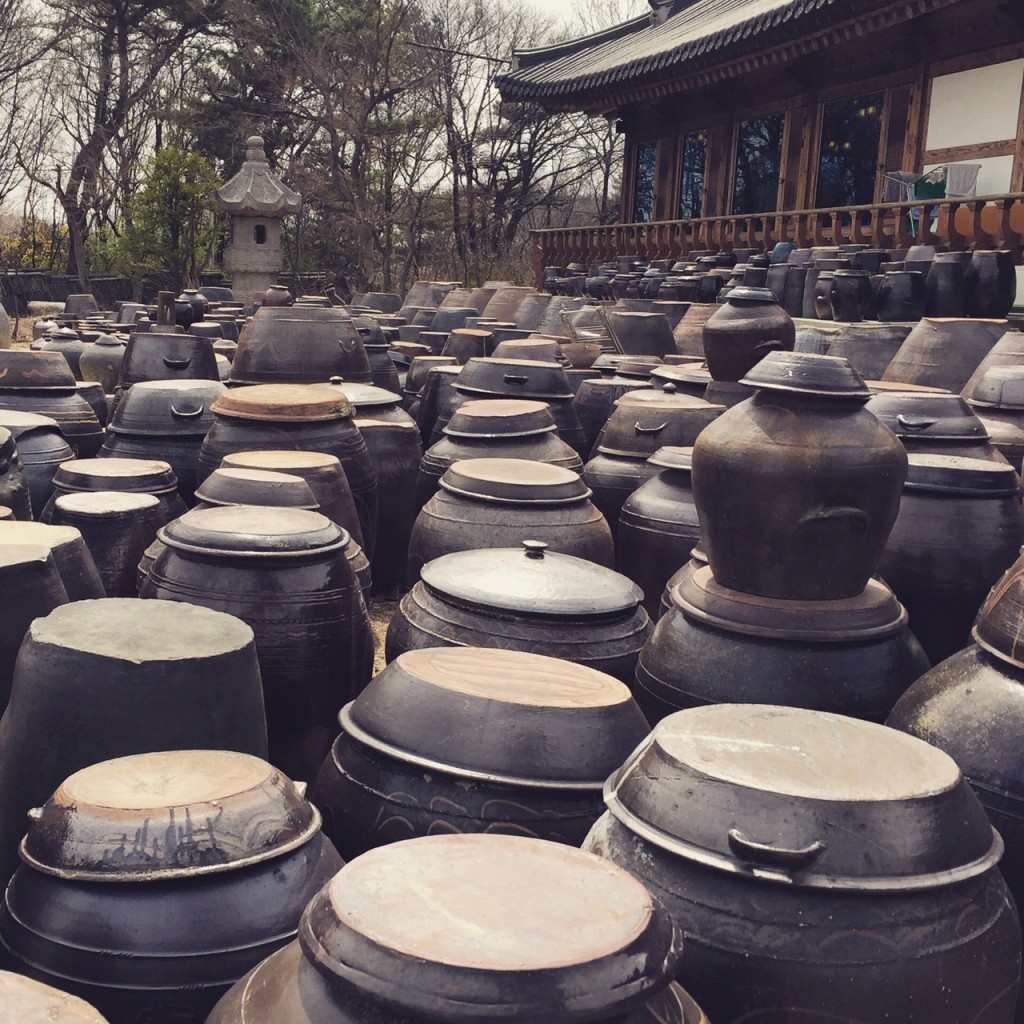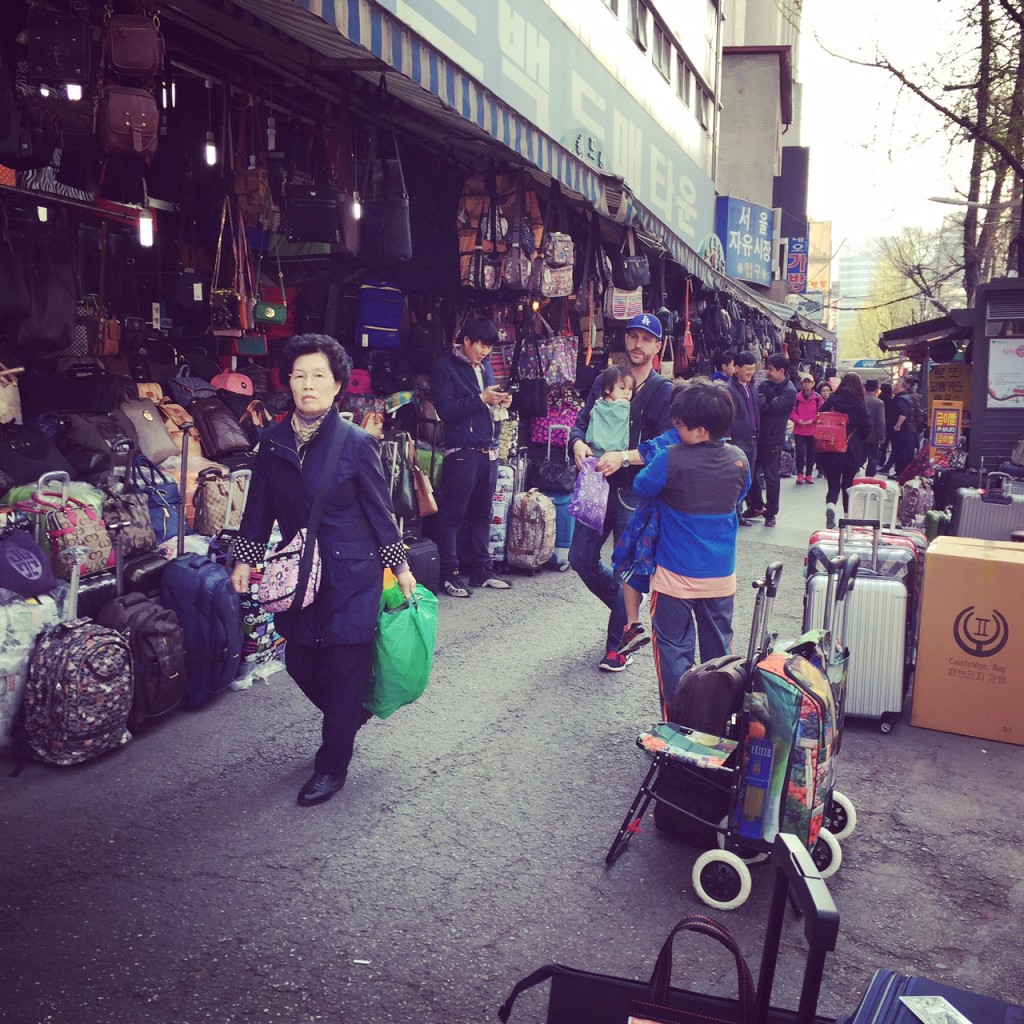 This is a Tree of Love located at the N. Seoul Tower.   
Visitors were encouraged to leave a message on a padlock for everlasting love.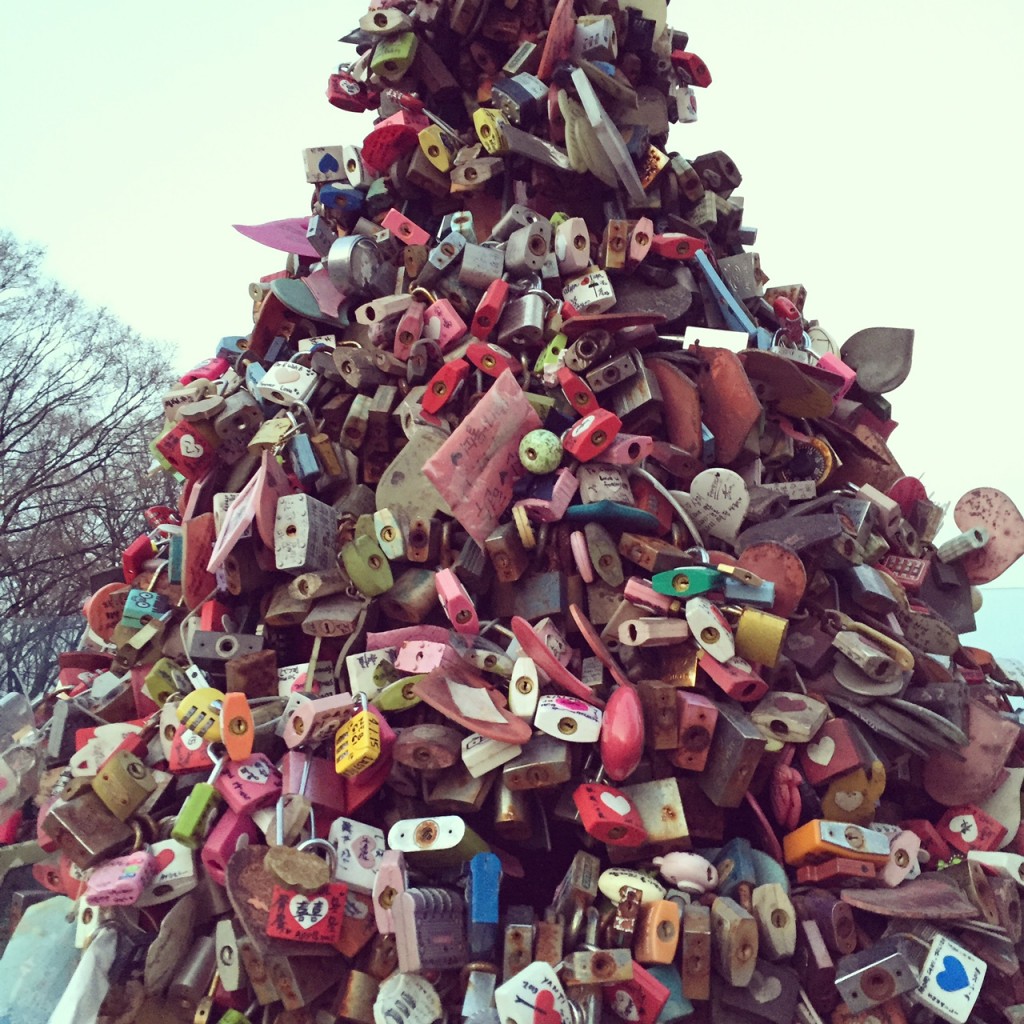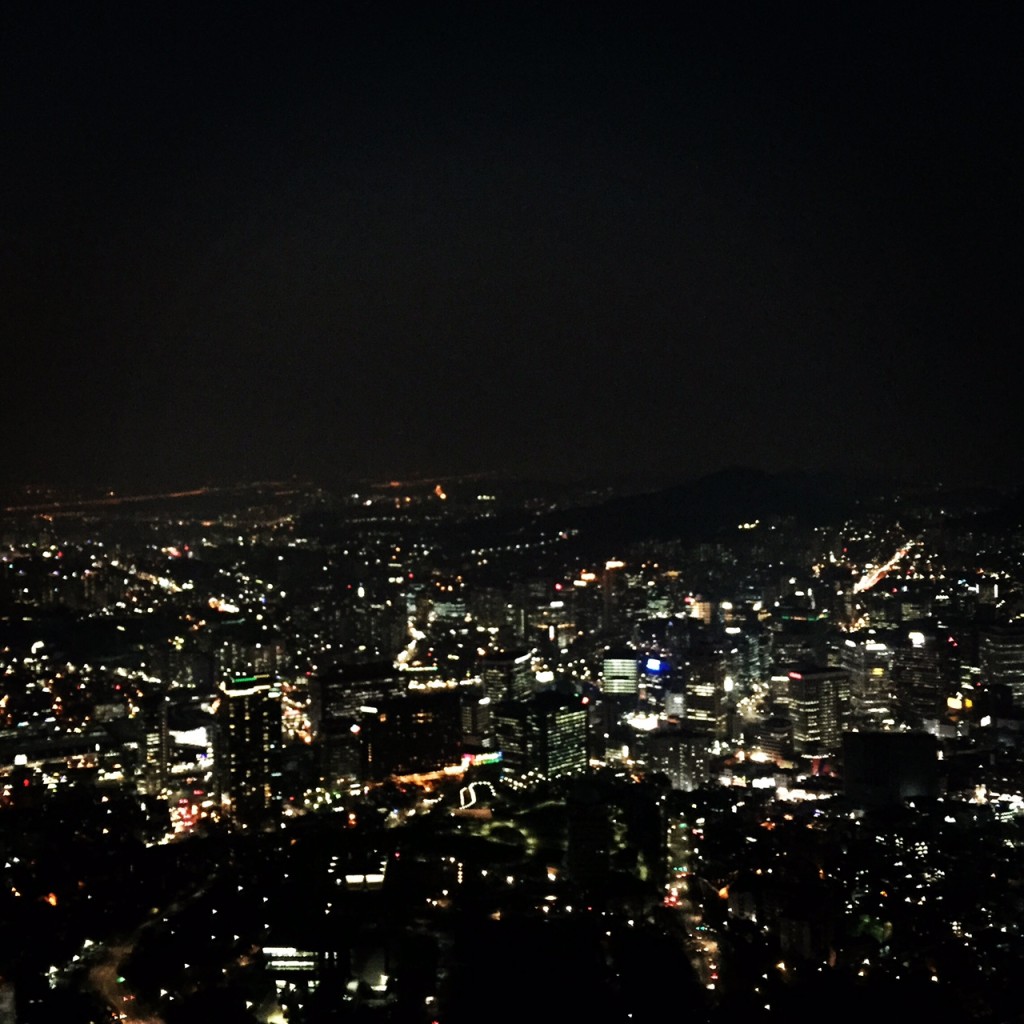 INCHEON AIRPORT (SEOUL)———-> LAX (LOS ANGELES) 
As much as I love traveling and my family's home country of Korea…… #ILOVELA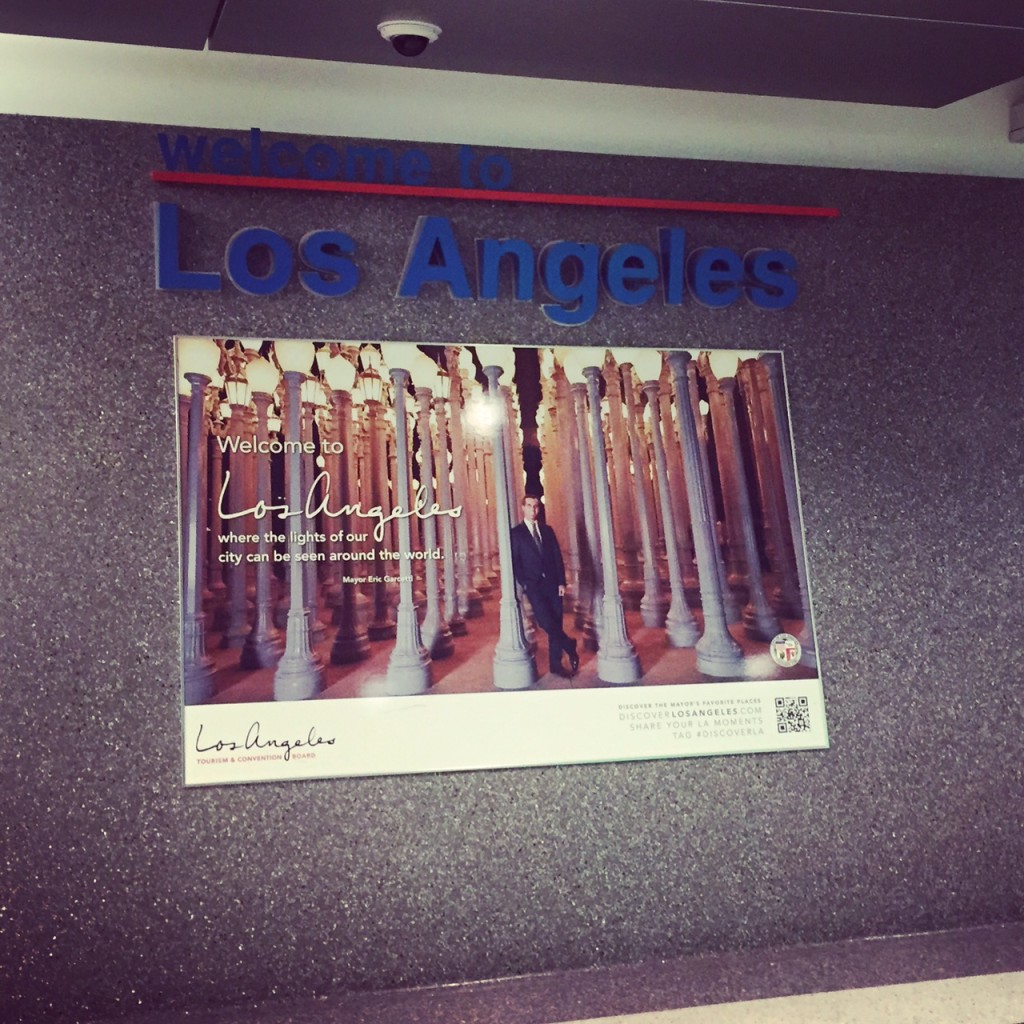 ---
++  That's it of my Seoul, Korea travel blog.  Thanks for reading my post on best things to do it Seoul, Korea!
---
[adsenseyu1]
---