We have reached the pinnacle of expertise in skincare and know that slathering on the best serums just isn't enough anymore. We need to cleanse and double cleanse, exfoliate and microneedle so the serums and oils can actually penetrate the epidermis and do their magic. Nothing is happening if they're sitting on top of clogged pores. Equally important is the practice of the best skincare tools in order to stimulate the lymphatic system to get rid of toxins, ease muscle tension, reduce puffiness and stimulate blood flow to increase your skin's glow.
BEST SKINCARE TOOLS
Here is a list of the best skincare tools I put together — things I love and that sit beautifully on your vanity.
I kept hearing about this new invention by Proctor and Gamble — a blue light device that also works as a 3D printer, covering and fading hyperpigmentation spots through facial scanning and serum with skin lightening properties.
It requires everyday use which I have been doing. I will let you know how it goes – but how cool is beauty, science and tech when combined? The possibilities are endless.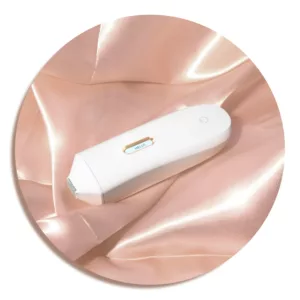 I heard about this from THE SKINNY CONFIDENTIAL HIM & HER PODCAST. The founder Jamie O'Banion was interviewed — and I grew super intrigued.
I have been microneedling after cleansing, exfoliating and before my Seoulfull face oil.
Benefits:
Pretty painless.
Facilitates in creating bouncy and younger-looking skin.
Tightens pores.
Smoothes the appearance of fine lines and wrinkles.
Helps enhance topical skincare absorption by opening up the microchannels! (It's like aerating grass!)
30% reduction in the appearance of wrinkles over 30 days!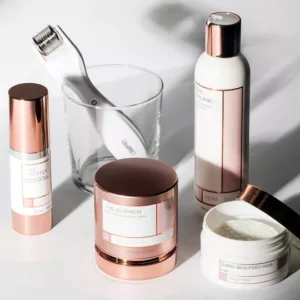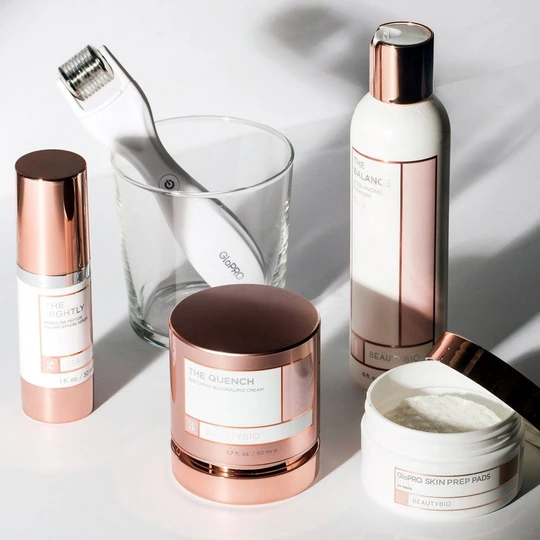 DARCASE GUASHA
I love my guasha — an ancient beauty tool which is used for relaxing stiff muscles and promoting tissue drainage. And I love my DARCASE, in particular. It sits beautifully on your vanity — and with its multiple contours that promote lymphatic fluid drainage and stimulate blood circulation, it's an overall win.
You're left with a smooth complexion and happy glow.
Fun tip: The ball tip end houses a small solar panel that powers a mild microcurrent to stimulate cellular regeneration and blood circulation around the eyes! Ooh la la!
This is the gift that keeps on giving. If you need a facial beauty tool to reduce puffiness, improve blood circulation, relieve tension and eliminate sinus congestion – the SPACE GLOW GOLDEN DUST ROLLER is for you. (I love it chilled and straight from the fridge.)
How to use:
+ Apply any creme or face oil to moisturize your skin.
+ Start with the neck – it requires as much care as the face – and work your way up to the chin.  Lead from the chin to the ear, gently pressing on the skin, walk along the jaw to the cheekbones.
$70 at Ciel Spa Beverly Hills
+ Rock your gorgeous skin! And Happy Friday!