There's a new e-commerce beauty store in town — and it's everything I wanted. In fact, My friend Ali and I daydreamed about opening up an international e-commerce store exactly like this! But years later, PR maven Robin Doyle actually made it happen and did the work for all of us consumers seeking out the best beauty secrets internationally! Beautyologie is the latest and greatest beauty hub to hit the market in years. Robin curates diligently and elegantly, vetting brands that are fair trade, ethically made — and pack a powerful beautifying punch!
Oh, and there is FREE SHIPPING on all orders during their grand opening!
WHAT IS BEAUTYOLOGIE
Beautyologie carries 20 brands from 23 countries and that list is continuing to grow! All products follow 
The Beautyologie Standard
, meaning that they are ethically sourced, follow strict
fair trade principles
and are cruelty-free.
WHAT IS FAIR TRADE?
Much of the beauty industry is reliant on the agricultural industry but the it's a topic few talk about. Fair Trade practices prioritize people and the planet, creating solutions to issues including the overuse of natural resources, women's empowerment, refugee livelihoods, human rights, inequality and sustainable farming.
---

"Shea butter, cocoa butter, sugar, oils from Baobab, Moringa, Argan and Marula, and even Mica, all come from natural resources around the world. It's one thing to include these ingredients in a product and call it "natural," but it's entirely another thing to make sure that these ingredients are sourced in an ethical manner, that the people sourcing them are being treated fairly and humanely, and that they're being paid a fair wage." – Founder, Robin Doyle
---
WHAT COUNTRIES ARE ON BEAUTYOLOGIE?
Beautyologie will be an international sensation — Robin sources brands from all over the world. India, Ghana, Morocco, Peru, just to name a few!
WHAT BRANDS ARE ON BEAUTYOLOGIE?
Beautyologie launched with 16 brands sourced from around the world — too many fab ones to name. I fell in love and was able to buy a few from these brands on Beautyoligie.
The mission at Kaibae is to give wild plants a voice as powerful catalysts for improving health and beauty and preserving biodiversity!
I am enthralled with their Microbiome Mist. Not only does the Neroli smell absolutely divine but it's like spritzing your face and body with a vitamin-enriched shower that helps nourish the skin barrier and support natural microbiome balance with wild plant polyphenols, hydrating prebiotics and postbiotic peptides. (The mist the nozzle provides is something magical I have never felt!)
The powerful antioxidants embodied in this potion do wonders to boost skin resilience, support acne-prone skin and minimize photo-aging from blue light, UV exposure and the effects of pollution. I highly recommend it and it's only $30 at Beautyologie.
---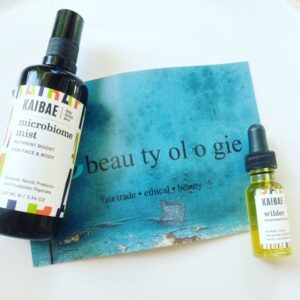 ---
TIERRA & LAVA SUNSCREEN – TURMERIC AND VANILLA
I'm excited about this one. The texture, the smell the fact that is base on mineral and broad-spectrum, reef safe and sweat-resistant! Guatemala-based Tierra & Lava is telling us that liquid sunscreens are a thing of the past!
The product is infused with turmeric. It has a lot of antioxidants and anti-inflammatory components that bring out your natural glow and is helps reduce any sort of internal or external bodily inflammation.
---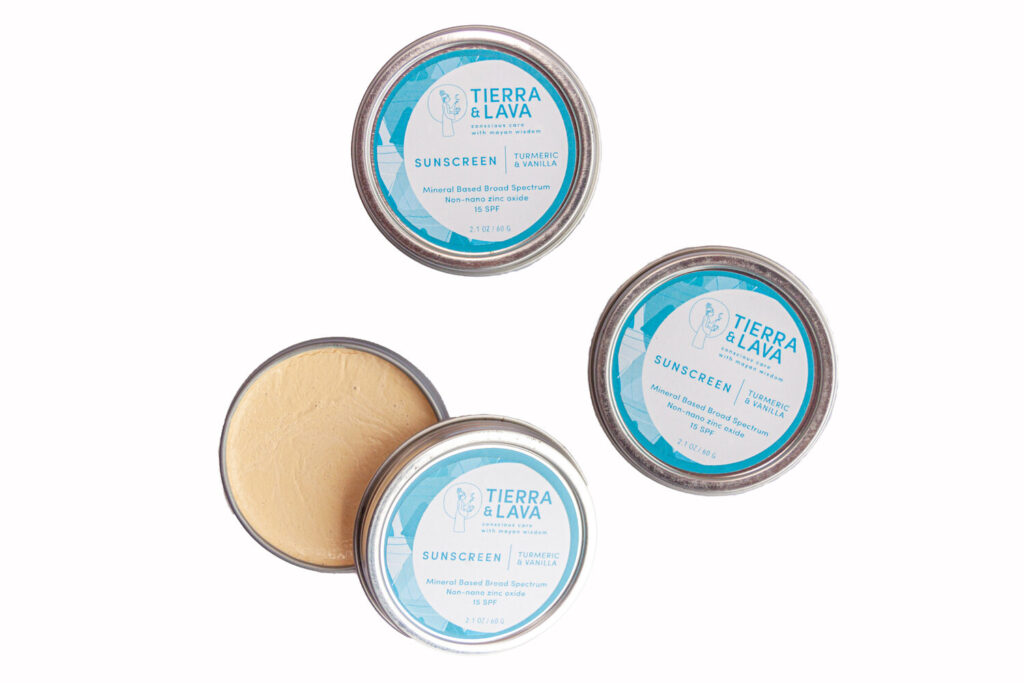 ---
TRUE MORINGA – MOONLIGHT WHITE GOLD PEPPERMINT LIP WHIP
True Moringa is from Ghana and their secret ingredient is Moringa!
I love Moringa since it's rich in zeatin, known for stimulating cell division, growth, and delaying the aging of cells. It's packed with crucial fatty acids and antioxidants that fight free radicals that cause premature aging. This concoction is perfect for my dry lips from the LA sun — and any premature wrinkling on my upper lip. I love the glisten and the scent!
---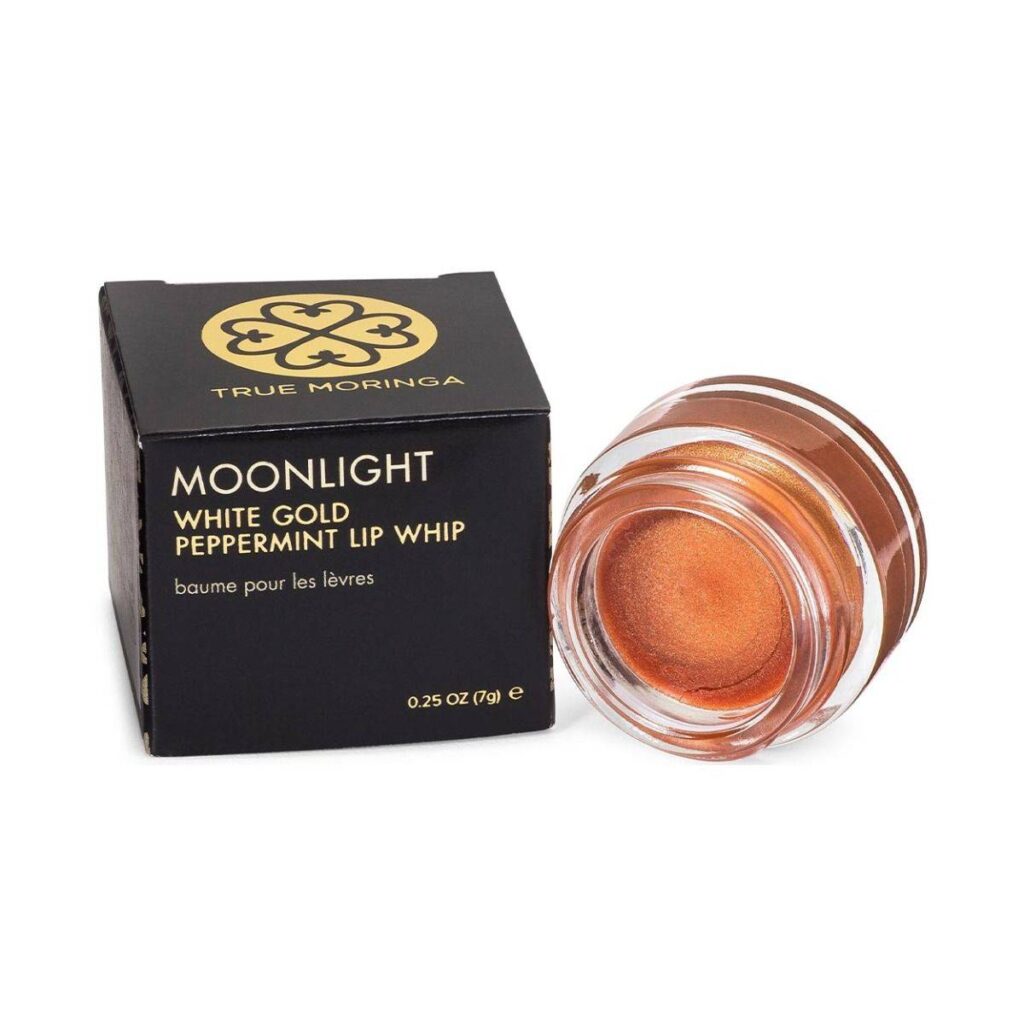 ---
ABOUT FOUNDER ROBIN DOYLE
Robin has been in the beauty industry for decades. In 1998 she landed the coveted position as a beauty editor for a teen magazine where she wrote about every beauty product created! Years of writing and editing later, she created WRAP STAR, a beauty accessory brand that graced the pages of glam magazines and the shelves of shops on Fifth Avenue and Robertson Blvd. Ultimately, she culminated her skills and passions creating the top boutique agency, CHARMED PR in 2006. Robin is truly a tastemaker launching former beauty brands like Baby Foot and The Better Skin Co. and spearheaded them into becoming mega beauty brand sensations that hit our cultural ether! She knows a good find when she sees it.
---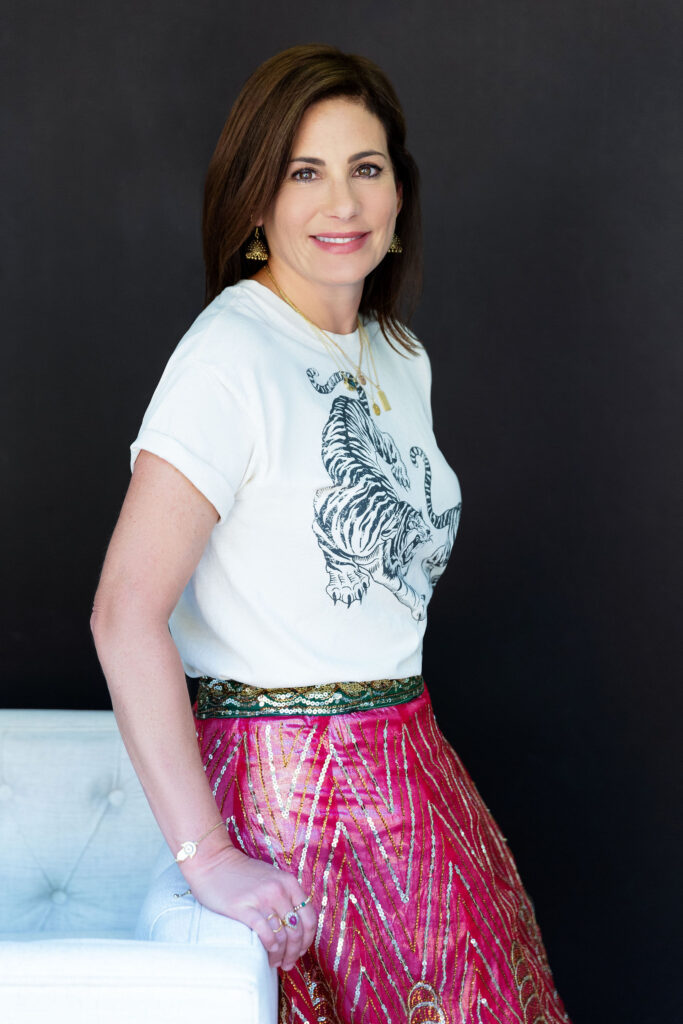 ---