Everytime I see someone smoking, I think….really?!  I do everything to leech impurities and toxins from my body — and people are voluntarily sucking it in.  Anyway, I drank the Kool Aid — and I'm obsessed and in love with my infrared sauna.  There are too many infrared sauna benefits to mention!
If you need a brand recommendation, Healthmate's Infrared Sauna is a good one — but be sure you shop around for yourself and read all the various reviews of the competing brands.  Find the one that is best for you.  Research is the best insurance!
---
[adsenseyu1]
---
I was in Seoul, Korea (the land of my peeps and where I discover all the beauty and fashion and health trends) — and this anti-aging secret was all over the place.  Malls, gyms, you name it.  I've been eyeing for one since — and I finally caved to the splurge.  Because it's a financial and house space commitment, I kept waivering and researching all the different options and brands.  But my Utopia in a Box arrived last May —   and I've been using it everyday.  It targets the feet, legs, knees, lower back – while achieving the same detoxifying benefits as the traditionally sized models.
I start my day in it.  Every.  Single.  Day.  After drinking my lemon water, I have my black coffee (or my bulletproof coffee) — and sit and detoxify while sitting in my infrared sauna with my lap top and all my pending blogs waiting to be written.  And I'm good to go!  It's also a great place to sit during meditation — or a a great place to catch up on reading, especially all of those magazine subscriptions that have been stacking up.
---
[adsenseyu4]

---
SEOUL SECRETS | INFRARED SAUNA BENEFITS
I love that my face is out of it (so I don't feel overheated) — and that my hands are free to work, write, type.
And infrared saunas are great because the infrared rays heat up your body from the inside out!  They penetrate deep into the body (a couple inches through the dermal layer), hitting your organs rather than the air.  And with that, they're great in terms of energy efficiency.  (I didn't even notice our bill go up!)
And because the rays penetrate at such a deep level, they deliver these favorite benefits of mine.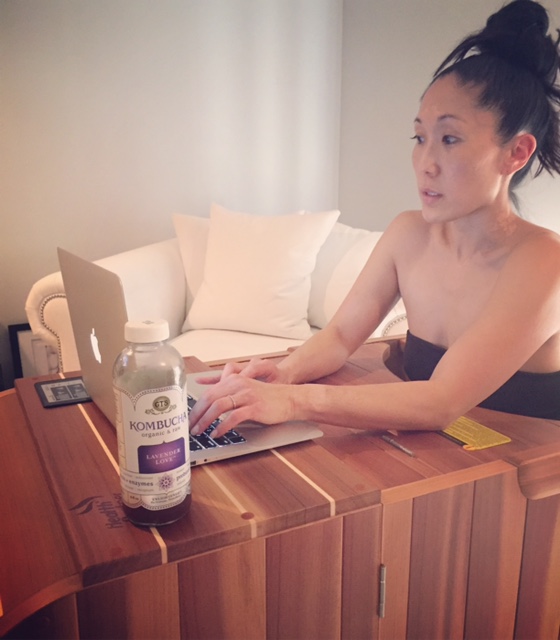 Pain reduction:
This was the #1 reason why I bought this.  I was feeling knee tenderness (from my torn ACL), lower back pain that made getting out of bed a 5 minute process (a result of 2 toddlers and being kicked HARD in the back and ribs area during sparring on one special day), hip pain (I have no idea why – but probably because of the aforementioned), and blackberry thumb/carpal tunnel (from typing and texting).  No joke, all of this pain is gone now.  I don't know if it'll return once I stop using the sauna, but there's no reason to find out.  (Many athletes use this as a form of therapy for strength and endurance training.)
On one Sunday, my legs were so sore and tight – I couldn't even fathom making it through my 8am Black Belt training that was to take place in a few hours. I was totally fine (!) after 15-20 minutes in the box!
Increases circulation.
Infrared saunas deliver oxygen rich blood throughout the body and brings relief to muscle and soft tissues.
Detoxification:  
Because infrared saunas improve circulation and elimination through the skin, detoxification is enhanced and accelerated.  And it does wonders for our digestive organs.  It induces up to 2-3 times the sweat volume!
Reduction of the appearance of cellulite.
 Cellulite is fat, acidic waste and trapped water.  Gross.  The sauna helps you shed the toxins and the fat!
Increases heart rate:  
You can sit passively but get a workout at the same time.  My normal resting heart rate is 50-55.  It elevates to almost double that just by sitting  – which is great for boosting your cardiovascular endurance and burning calories.   These contraptions have been proven to burn 400-600 calories in 30 minutes, depending on your body weight.
Improves immune system:
I must say I haven't been sick since May and I've missed 2 rounds of my kids' and husband's colds!
Weight loss:
The more you detoxify, the less your body needs to store fat to protect your organs.
Great for sun damage.
Helps pull out the UV radiation.  Sign me up, right?!
---
[adsenseyu5]
---
Should you get one?  Heck ya!  It creates the perfect balance of calm, serenity and energy!  I feel limber and pain free.
If you can't afford to get your own or you don't have the space for it, then for sure check out any of the infrared sauna salons around your town.  You can even get a groupon for it.  That's how I tried my first one.  And I've been obsessed since.
And that's it for my most recent SEOUL SECRET!
---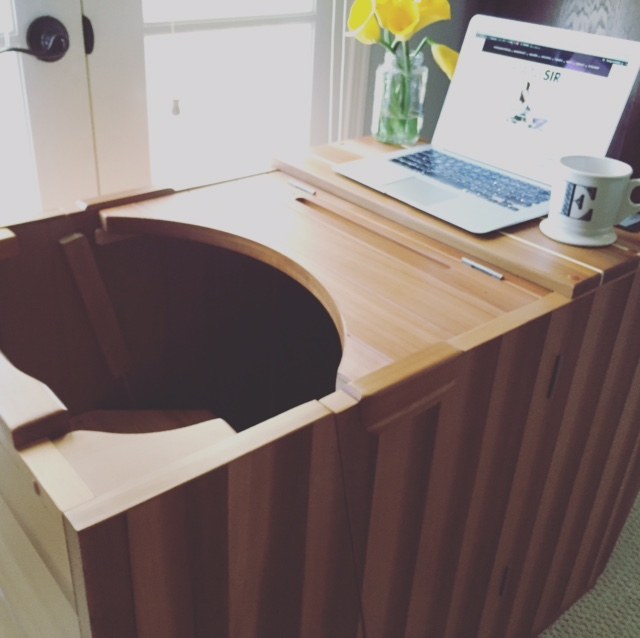 ---
[adsenseyu5]
---
+++

AND STAY TUNED READERS:  Coming up on the blog are interviews with KIMBERLY SNYDER (holistic nutritionist and author of 3 NYT BESTSELLERS), the one and only

ASHLEY BORDEN

+ CELEB MAKEUP ARTIST GILLIAN WHITLOCK!  OH, AND OUR INCREDIBLE KIM SHAPIRA, M.S., R.D. WILL BE COMING BACK TO VISIT US.  SO STAY TUNED FOR THAT!  GOOD TIMES ARE A'COMIN!  
---
[adsenseyu2]