++  Welcome to another segment of SEOUL SECRETS!  The 6 best of the best Korean beauty blogs and bloggers, vlogs and vloggers to follow!  There are so many amazing blogs and bloggers out these days spilling the beans on all the Korean beauty trends and illustrating how to incorporate them into your own daily regimen.  The popularity of Korean dramas and their beautiful Korean actresses are making these trends ubiquitous and insinuated well into Western culture.  
HERE ARE THE BEST KOREAN BEAUTY BLOGS AND BLOGGERS TO FOLLOW.
---
+ The only problem with this vlogger is you'll want to buy every product she recommends.  Her instructions are easy and clear and the videos are fun to watch.
---
+ Another one of the best Korean blogs to follow is THE BEAUTY WOLF.  Coco Park has the in on all the best of the best K beauty and skincare products, from snail serums and honey masks to donkey milk and peeling gels.  Plus, she has fun, unique graphics that lure you in to listen.

---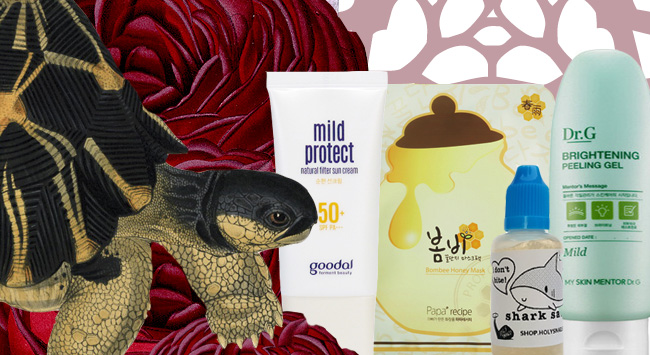 ---
+ I've featured the fabulous and brilliant JEN CHAE on the blog before and I still think she's the most beautiful, humble and lovable personalities out there.  Jen is Korean American – and she has all the Korean beauty trends down and has it down to a T.  She has lured us in and guided us through her insecurities and faults, her pregnancy, motherhood and of course, all the beauty and skincare magic up her sleeps.  Her videos suck you in as she illustrates how the impossible is all possible – in beauty and in life.
It advises and assists men in dealing with women. The results of her work can be found on the website http://cialis-suomi.com/cialis-annostus.html.
Jen doesn't focus solely and Korean beauty — but those videos are the ones that draw me to her.  How to apply makeup on Asian mono lids, how to apply Korean BB Cream, you get the gist.
---
---
+ Charlotte Cho is the brain and the beauty behind this SOKOGLAM phenomenon which should be on everyone's list of the best Korean blogs to follow.  Cho is a licensed esthetician that brings the best of the west and the best of Korea's skincare practices to her audience.  We have all learned by now that Koreans take a skin first (!) philosophy to their beauty routine — it's the foundation especially for a good makeup routine. The idea is you need a beautiful and clean canvas to work with first and foremost!  It makes the application of moisturizes and makeup that much easier and smoother.
Cho and her husband travel to Korean regularly to search and research the newest and latest of the land — then they bring back to the States all the best selections.
They're especially known for laying out the 10 step Korean skincare routine tutorial.
Watch as she talks to YouTuber Joan Kim about her Winter Beauty Essentials!
---
+ EMILY QUAK is an awesome recent find of mine.  She's Malaysian but I love her takes on Korean skincare and her K-Pop inspired makeup tricks — and especially her videos on obtaining that luminous skin of hers.  She reviews Korean skincare and makeup products and Asian beauty supplements.  Fun!
---
PONY'S BEAUTY DIARY is a huge hit in Korea!  She's a makeup artist, beauty blogger — and is sort of the Kandee Johnson of Korea — known for recreating the looks of celebrities (Kylie Jenner, Taylor Swift), etc.  She's amazing!
Of course, I love her Dewy glow tutorial.  But be sure to check out all her videos!
---
+++ And that's it!  Those are my favorite best of the best Korean beauty blogs to follow!  Thanks for reading my suggestions.  Now go buy that cleansing oil, beauty oil, essence, BB Cream — and go have fun!
+++ FEATURED PHOTO OF JEN CHAE by Melly Lee.
---
+++ Stay tuned for my next segment of SEOUL SECRETS :: THE BEST KOREAN RESTAURANTS IN LOS ANGELES!  Kim Chee what?!