(Well, a collective 80 pounds.)
With my first baby girl, I gained a whopping 50 lbs — and with my second one, I gained (a less frightening, but still sturdy) 30.  I didn't do anything drastic to release the excess poundage (no pills, no starvation diets, no no-carbs).  I just started becoming more conscientious about what went into my body — and how I moved it. 
---
[adsenseyu2]
---
HERE ARE MY TIPS ON HOW TO LOSE PREGNANCY WEIGHT 
You hear it over and over again, but you must drink water.  3 or 4 liters a day (on the higher end if you're breastfeeding).  I'm not sure if I believe all the marketing propaganda behind alkaline water, but if the reports are accurate, then what do you have to lose?  (It is claimed that alkaline water improves cardiovascular and respiratory circulation, boosts your immune system and digestion, and helps fight cancer.)
But, what I do know is that it tastes pretty darn delicious — and my absolute favorite brand that I can't stop chugging is REAL WATER.  The cost of my 3-4 liters a day alkaline water habit definitely adds up   — but since I don't smoke, drink, do drugs, (and I cut down on my Starbucks habit), I feel like this is where I can splurge.  With delicious tasting water, it's a lot easier to get your required liters in.  Plus, when the good stuff comes in, there's less room for the bad stuff!
Not only is the water delicious, but the bottles are made from BPA-free and rPET plastic.  This means they're made from recycled plastic that can be recycled over and over again — and use 90% less water in the production process.  Better yet – buy their 5-gallon bottles which save 37 bottles!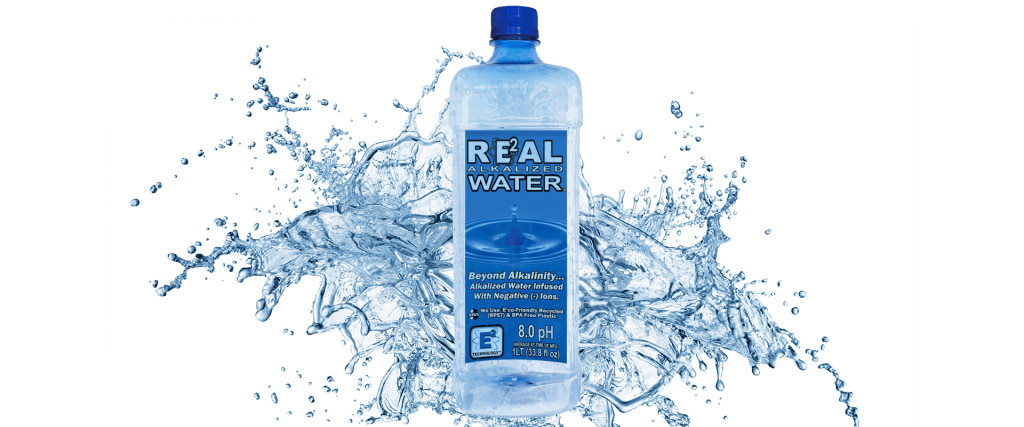 ---
[adsenseyu1]
---
Tried and true tactic.  If you're lucky enough to be able to produce, do it..for so many reasons.   It burns 500 calories a day for your body to produce the milk.  About 20 calories an ounce.  More importantly, there are an infinite number of benefits for the mother (including reducing the risk of breast/ovarian cancer and lessening the chances of osteoporosis) and the child (including building your baby's immune system and helping with the avoidance of obesity, diabetes and digestive issues).
Studies also show that emotional benefits are derived from the physical closeness of nursing.  There is a sense of continuity from the womb to the world, allowing the child to feel safe and happy.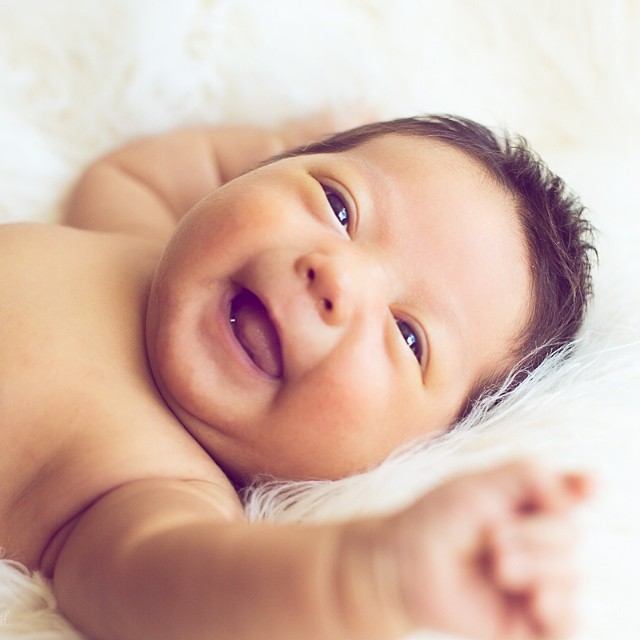 ---
[adsenseyu4]
---
3.  TAEKWONDO – MENTAL STAMINA / STRENGTH
This is my church, my emotional haven.  This is where I learn spiritual awareness, mental strength, physical discipline, and self-defense.  It's where I learn perseverance, invincibility and confidence despite setbacks, bad luck, embarrassment and ill-talkers.  It's where I am reminded that life is short and every day you need to be better.  Taekwondo is why I know of the urgency and necessity of everyday self-care.
Some people have church service.  Others have yoga retreats and transcendental meditation practices.  I have this.  Find what works for you.  Mental tenacity is the key to any positive transformation.
This class is no joke.  It's probably the most high octane, intense exercise activity out there.  It's 60 minutes of non-stop kicking, punching, squats, squat kicks, core work, weights, dance and varied fun!  Michael delivers the best, LOUD and IN YOUR FACE music that he mixes himself.  Public Enemy, Eazy-E, Tribe, MJ, Prince, A$AP.  He drills a euphoric high into your psyche, and you can't help but go all out.
It's addicting and many Drenched! devotees go every single day.  Michael or Michelle's class will force the water weight to drip off and the fat pounds shed.  The best part is you don't even notice it's exercise.  It's ridiculously fun and the Michael Blanks crew is one big welcoming family.
There are 3 prongs to the success of this class.  The cardio aspect keeps you in a fat burning zone for 60 minutes.  The strength training/weights aspect develops and maintains your muscles, keeping you in a fat burning mode even while you're sitting at your desk or sleeping.  (Not to mention warding off osteoporosis.)   And the third aspect is that it gives you an emotional high that kicks off your day with a voracious appetite for success.
This is the secret workout haven for Magic (yes, THAT Magic), professional athletes,  public figures and hip hop dancers who need to stay in top-notch shape.  If you want some body parts to be lifted (or shrunk), then come on in.  If you don't, stay home.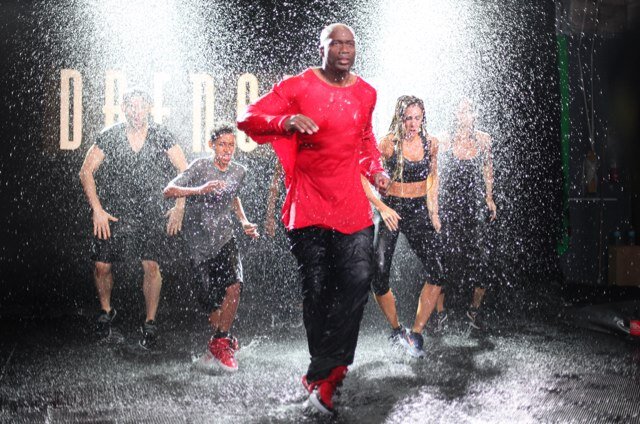 ---
[adsenseyu4]
---
5.  EAT REAL FOODS.
I know this is no Pentagon secret, but eat.real.foods!  Get rid of the packaged junk, the refined sugars, the MSGs,  the pseudo-healthy bars/cookies/ cereals.  Eat as close as you can to Mother Nature (and the bottom of the food chain) and fill up on antioxidants.  Loads of greens, sweet potatoes, mangos, bananas (all fruits and veggies, actually), nuts, nut butter, dark chocolate, fish.  You get the gist.
No one's perfect.  So try to aim for a diet that is 85% of the good, nutrient dense stuff — and stop when you're full.  Then treat yourself a little too.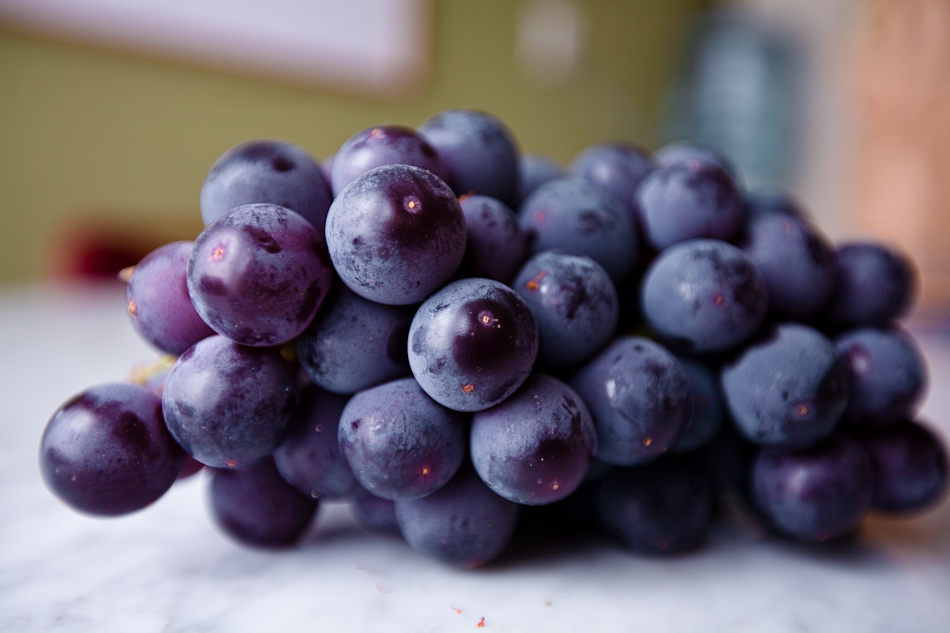 If you're someone like me with an office job and a sedentary lifestyle, get on the Fitbit tip!  This will track your steps and motivate you to reach your 10,000 steps (or whatever goal you set).  It has certainly motivated me to take the stairs, to park further away from the door entrance and not mind running up and down the stairs doing domestic duties at home.  I'm always motivated to get my steps in before I hit the hay. This is the one I have.
In sum, there is no magical potion.  No magical calorie count.  Just get in tune with your mind+body, strengthen your heart, earn some muscle, eat clean foods, pay attention to your body and its level of satiation, drink your water and get off your ….. (!!)
+ Thanks for reading my post on how to lose pregnancy weight!  Good luck and drink up!  THE SUN IS SHINING SO GET YOURSELF OUTSIDE…..NOW!