As the coronavirus that causes COVID-19 continues to spread, the Centers for Disease Control and Prevention (CDC) has instructed us to wash our hands regularly (and properly) to prevent the spread. We should be scrubbing for at least 20 seconds, use alcohol-based hand sanitizers and washing down surfaces with Chlorox wipes. We have all been practicing high levels of hygiene habits, but with that comes the price of dry and cracked skin. For this reason, I comprised my list of the best hand creams to use to keep our hands moisturized during these days.
WHY DOES FREQUENT WASHING CAUSE DRY SKIN?
The benefits of frequent hand washing is obvious -germs and dirt are rinsed away. However, with that comes the price of losing protective oils in our skin, causing it to dry out and crack. Being a mom, my hands were already super dry from endless washing — but now they have reached new heights.
BEST HAND CREAMS TO KEEP YOUR HANDS MOISTURIZED
Let's all take hand cream up a notch with Serumkind's advanced skincare hand serum! I love this Korean Serumkind brand because of its scientifically backed efficacy and potency and this new product of theirs is no different. The Serumkind Black Blossom Hand serum is packed with Black Tulip Powdered Extract (which fortifies the skin barrier and smooths skin texture), Beta-glutan (which makes the skin feel more supple by heightening elasticity) and Acetyl Octapeptide-3 (which helps reduce the appears of wrinkles and promotes youthful skin). And the smell is divine as there are hints of rose, magnolia and jasmine that you love reapplying!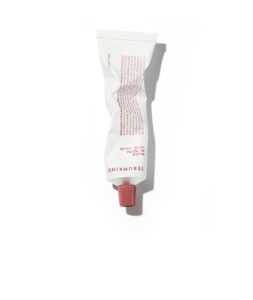 This hand salve is a cult fave. Rich and delish.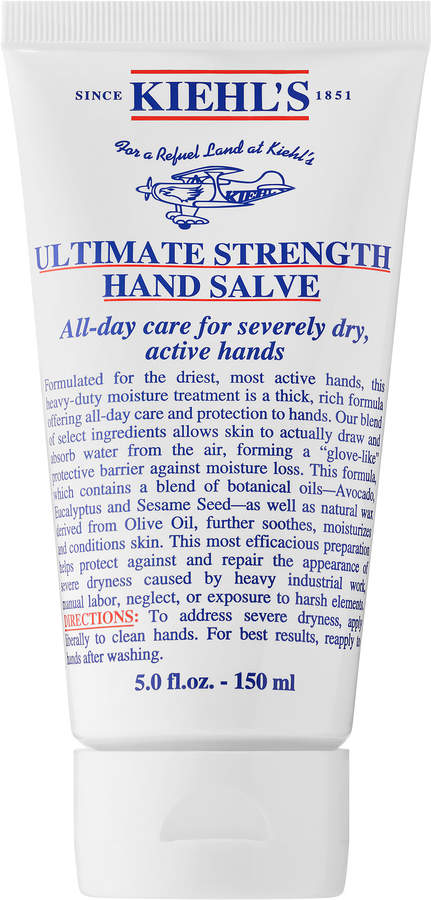 AQUAPHOR
A drug store obvious. Affordable and multipurpose! Viva Aquaphor!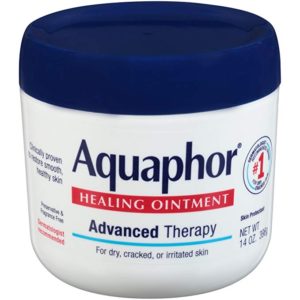 WELEDA SKINFOOD
At $9.89 a pop, what's not to love? My friend Ali Brooks introduced me to Weleda — and she's now our favorite mutual friend. Weleda feels like LA MER by Creme de la Mer, but super affordable and with an almost perfect Amazon score (with over 6,000 reviews!).

COCONUT OIL
Also on my list of the best hand creams to wear during the day is not a cream at all, but good ol fashioned coconut oil! It's a super-effective (and anti-aging) moisturizer and you can find it at any grocery store!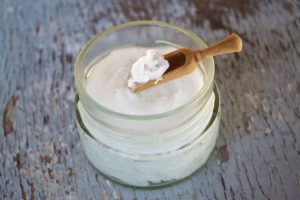 SEOULFULL SKINFOOD
Seoulfull's primary ingredient is watermelon seed oil – which is super nurturing for dry skin. It protects and moisturizes with antioxidants, minerals, and unsaturated fatty acids. Slather up! You can buy online or purchase at The Kimpton Hotel's GBK Brand Bar which was recently written up in Forbes.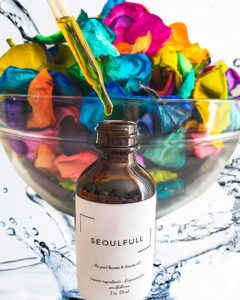 HOW TO KEEP YOUR HANDS MOISTURIZED DURING THE NIGHT
BURT'S BEES
Nighttime is the perfect time to give your skin a rest. I have been wearing Burt's Bee's hand repair and then slipping on my cotton gloves. In fact, I got this exact set from Amazon and I love the smell of it and the feel of my gloves!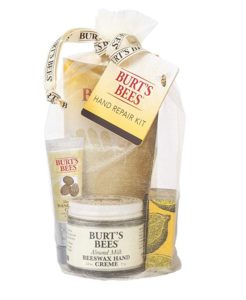 ---
++ And there you go! Wash up, lather up..and moisturize! And be sure to just put your moisturizer, oil or ointment on the TOP of your hands. That way you don't ruin your phones and keyboards!
---
[adsenseyu1][adsenseyu2]