More on my secrets to skin and body health! I couldn't limit my list to the items from last month – there are more amazing anti-aging items and apps that guide my living. Here we go!
---
---
MY ANTI-AGING ITEMS: PART 2
In terms of anti-aging fighters – far more important than any face cream, neck cream, sunscreen is exercise! Working out manages your weight, bone density, heart health, muscle tone — and it can help ward off Alzheimers, arthritis, diabetes and a slew of other health issues. Plus, it's genius in terms of getting our much needed emotional health and euphoric highs. That's why engaging in some sort of workout is on my daily menu.
I wrote a JILLIAN MICHAELS APP review earlier this month – and it's an awesome answer to all those who want to implement a workout routine or supplement what they're already doing to take it up a notch!
---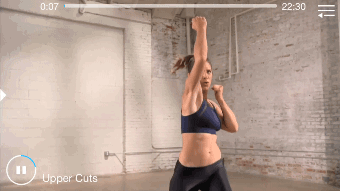 ---
[adsenseyu1]
---
I've raved about all the magical beauty potions Korea has to offer. I'll be heading there again this summer and for sure will be stashing up! I'm all for nourishing myself from the inside out (foods, exercise and supplements) – but sometimes you just need to luxuriate and hydrate from the outside in.
I go for these Korean TONY MOLY sheet masks (which I've raved about before) …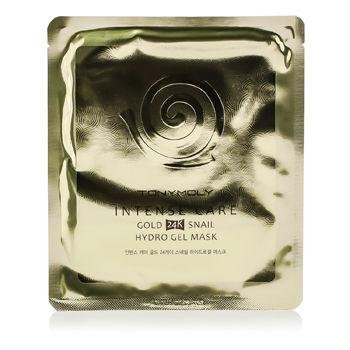 or these RETINOL EXPRESS SHISEIDO EYE PATCHES.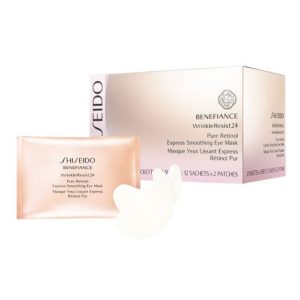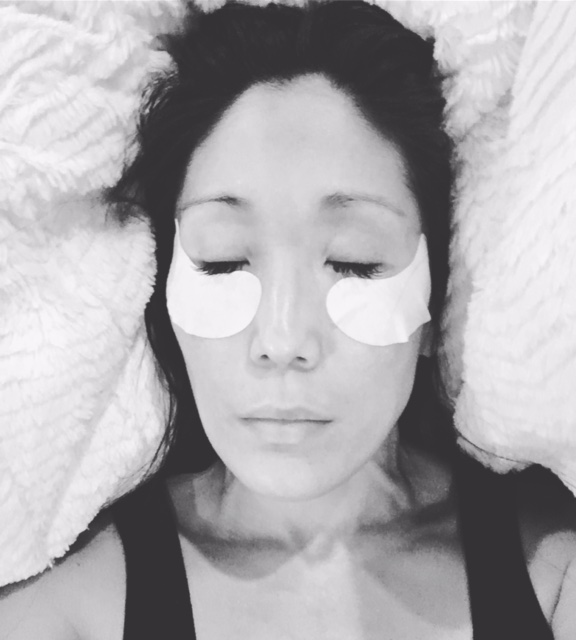 ---
This smells divine (mmm…citrus..) and it's a 3 in 1 punch! It's a cleanser, it's a scrub, it's a mask!
It's anti-inflammatory, antibacterial (so long acne!) and antiaging.
This comes from the line that boasts "the best wrinkle is the one you never get!"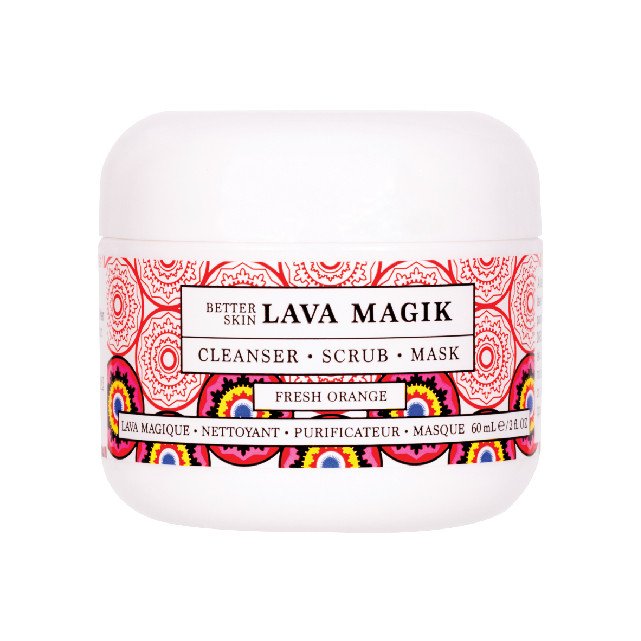 ---
THIS is aww awesome! and it's BLUE! and it's causing all the buzz these days! SCHIQUE is a brand new anti-aging beauty line which has come up with its unique anti-aging potion using Dandelion extract! And for those that don't know the skinny on dandelion, they are antibacterial (bye, acne), anti-inflammatory (bye, puffiness) and anti-aging (hello, youth!).
Dandelion roots are magnesium and Vitamins A, C, E  powerhouses that support anti-aging, detoxing and redness reduction — and this masks softens, soothes and hydrates while also countering free radical damage. I use it once a week — and I watch it brighten and hydrate my skin while removing environmental toxins (adios, LA SMOG!). For those wanting to tone your complexion, get on the Schique bandwagon!
I massage the mask until it turns a delicious blue, wait 20 minutes, then I rinse with warm water …and I'm done! It's getting a ton of rave reviews and it looks like it's what everyone is using now to get red carpet glam ready!
---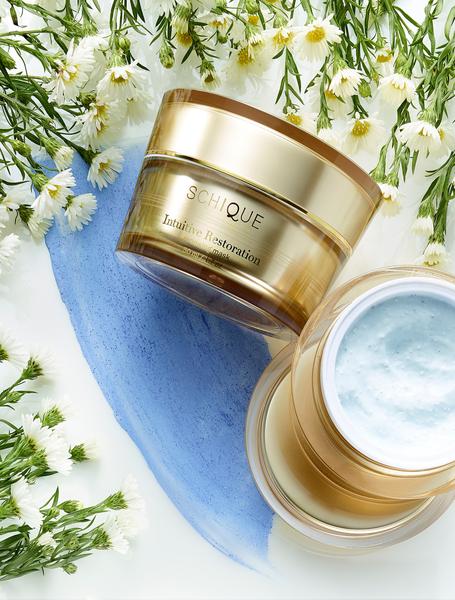 ---
Nothing ages a face like a dull, yellow smile. Am I right?
Well – welcome to the power of purple toothpaste! Make your smile whiter and brighter without the harsh chemicals and the consequences of enamel deterioration and teeth sensitivity!
Even cooler is the process that is so simple. No gels, no teeth trays, no gagging. Just use the POP WHITE primer and toner instead of your normal toothpaste and mouthwash.
Instead of peroxide, POPWHITE uses color correction magic reducing the visibility of yellow stains. (Think about what makeup artists and hair colorists have been doing for years!) Due to the nature of color perception, complementary colors such as purple and yellow cancel each other out. VOILA! It's gluten-free and cruelty-free too!
Trials have been showing that after using the products for 14 days (morning and night), your teeth will whiten by four shades!
And they even whiten veneers, crowns and dentures!
Buy it here!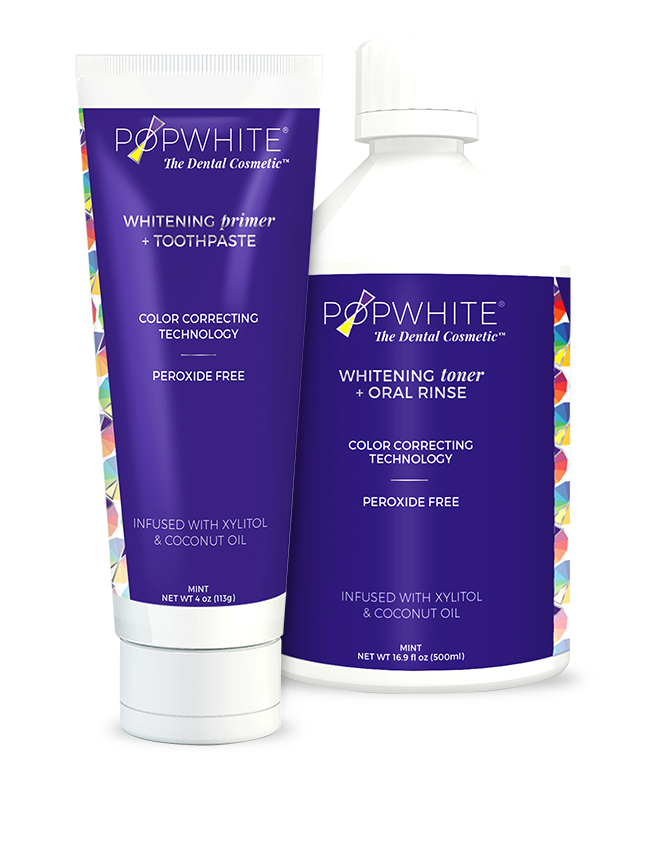 ---
This is a newfound discovery of mine. I found this Supergoop product in my Sephora Summer Sunscreen Sampler (a kit that I look forward to every year!) – and this might be my favorite of the bunch!
It smells amazing — and you spritz it on OVER your makeup. It's the perfect thing to reapply on your face throughout the day. It smells so darn good and it feels so cool and refreshing on your skin. I looked on their site and they make a CC cream too! I need to try everything of theirs now!

---
| INFRARED SAUNA |
Aaahhh – my infrared sauna! I've raved about it before! The benefits are numerous — from increasing circulation, boosting your immune system, detoxifying your body and rejuvenating your skin. It works from the inside out – and is not only great for skin health – but it will leave you pain free. (Ask Jennifer Aniston, Lady Gaga, Gwynnie – or any of the other infrared sauna fans!)
And for those in the San Fernando Valley and surrounding areas, check out my review on an awesome infrared sauna / green spa in the SFV!
---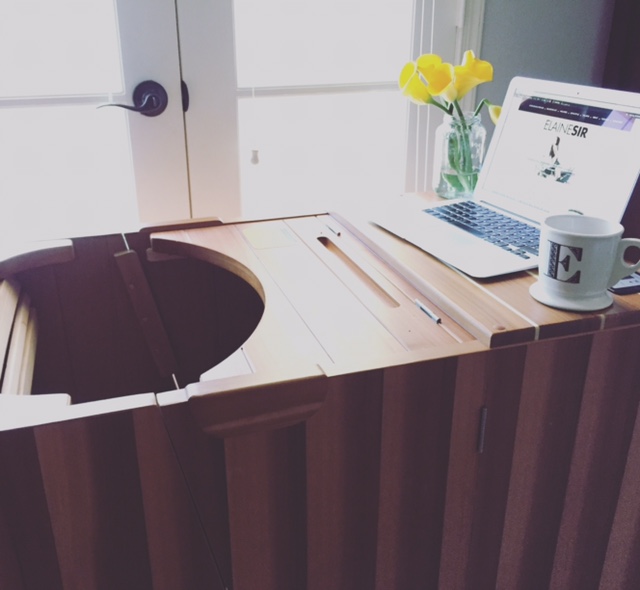 ---
| ANTIOXIDANTS ANTIOXIDANTS ANTIOXIDANTS! |
From berries and ginger to green tea and alpha-lipoic acid, I inhale loads of antioxidants on the daily. If there is ONE thing to pull from this post, it is this tip here. Load up on your antioxidants! They reduce free radicals and fight inflammation and skin damage — and they do wonders in terms of brain health and heart protection. And I haven't found an antioxidant I didn't like! ….mmm….dark chocolate ….coffeeeee. Load up now, ya hear?!
---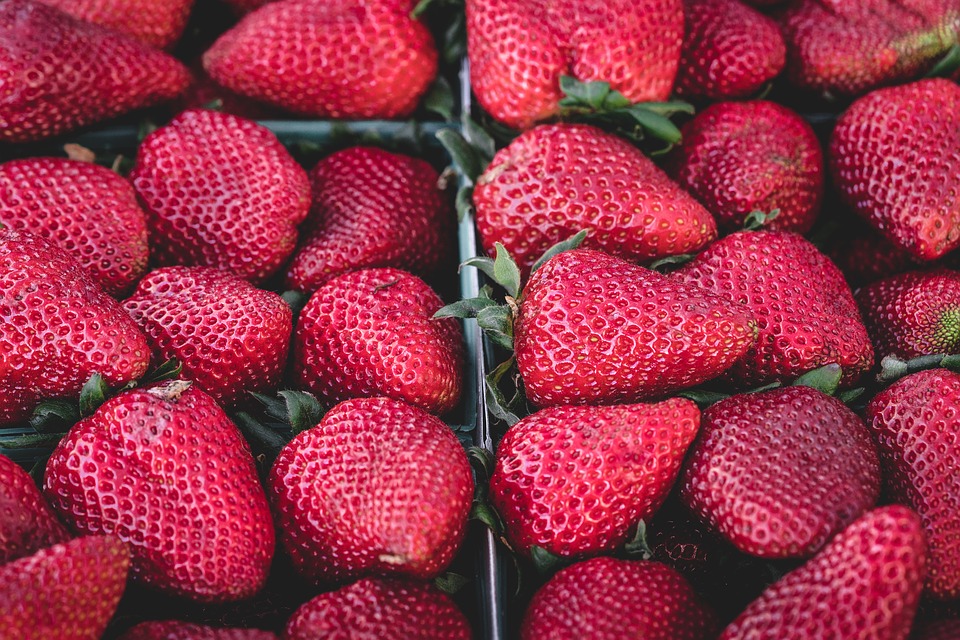 ---
++ That's it for now on my secrets to skin and body health! Have a beautiful week +++

---
[adsenseyu1][adsenseyu2]